Singapore is one of the most sought-after holiday destinations in South East Asia. Be it families, couples, honeymooners, or lone travelers, Singapore is a favorite among all. It is also a major stopover for people traveling in and around neighboring destinations like Thailand, Malaysia, or Bali. 
From luxurious hotels and suites to homely serviced apartments, you get everything out here. From the waterfront Marina Bay Sands resort to the prestigious Shangri-La Hotel Sentosa, Singapore has some of the most exquisite luxury hotels. With attentive staff, exquisite cuisine, and impeccable service, spending your holiday in one of these world-class establishments is undoubtedly an experience you won't forget. 
Experience high-rise infinity pools with commanding views of the Singapore skyline or private beachfront resorts with breathtaking ocean views while indulging yourself in a wide selection of delectable cuisines that provide some of the best flavors the city can offer. 
However, if you're looking for an enjoyable yet affordable stay in Singapore, check out these budget-friendly hotels in Singapore, which are certainly worth considering.
We bring you the best choices among the top hotels and apartments in Singapore. So why not Spoil yourself with a remarkable stay at one of Singapore's top luxury hotels soon? Let's start!
The most prominent landmark in the Singapore skyline, the Marina Bay Sands, features on the bucket list of all starry-eyed travelers. Overlooking the bay, the tower houses the largest infinity pool and boasts a splendid panoramic view that is indescribable by words. The premium hotel has varied rooms and suites catering to all your luxurious desires.
The architecture and interiors reflect a futuristic world. The hotel has 20 restaurants making you spoilt for choices. It also comes with an in-house casino which is sure to keep you captivated. Bayfront MRT Station is within walking distance of the hotel. Marina Bay Sands is located in the Central Business District of Singapore. All premium fashion label stores surround the hotel, so start getting your shopping list ready.
The Ritz-Carlton Millennia is one of the most premium hotels in Singapore. It offers a 360-degree view of the Singapore skyline and Marina Bay. Summer Pavilion, the Michelin Star restaurant in the hotel, offers outstanding Cantonese cuisine. It is easily connected to the busiest area of Singapore.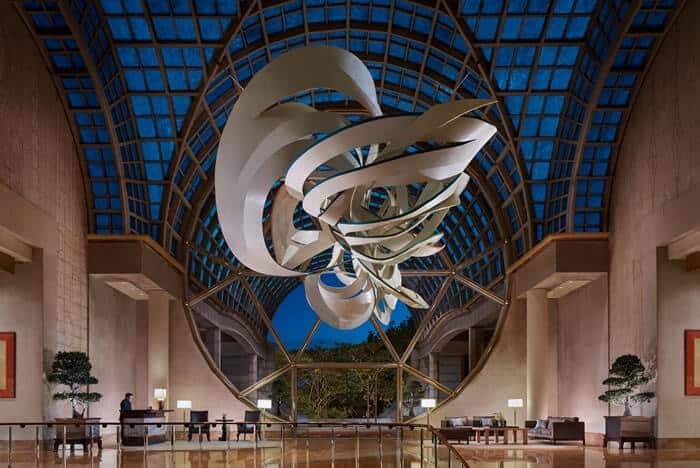 The Marina Square Shopping Centre is at a walking distance of 5 minutes. The Singapore Flyer is just 8 minutes from the hotel, while the Marina Bay Sands is only 10 minutes away. It is a premium choice of hotel, ideal for both business and pleasure. It is a wonderful option for families traveling with kids.
Four Seasons is also one of the most luxurious and superior choices of stay among the hotels in Singapore. Nestled like an oasis right in the heart of the busiest hub in Singapore, the hotel is a paradise that tourists crave.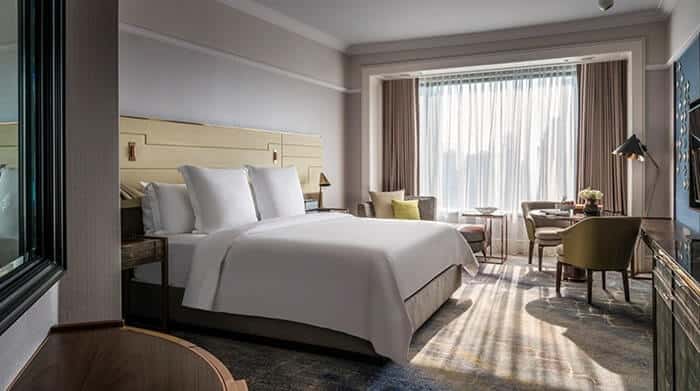 At a stone's throw distance from the hotel, you have Orchard Road, which features the Singapore Botanic Garden. It is also the shopping and entertainment hub. A fifteen minutes drive can reach you to the Marina Bay area.  Sentosa Island is also about the same distance from the Hotel.
Another top choice among the hotels in Singapore is the Pan Pacific. The hotel reflects opulence and grandeur. It redefines comfort and luxury and is an enchanting experience among the lucky few who can afford to live a posh life.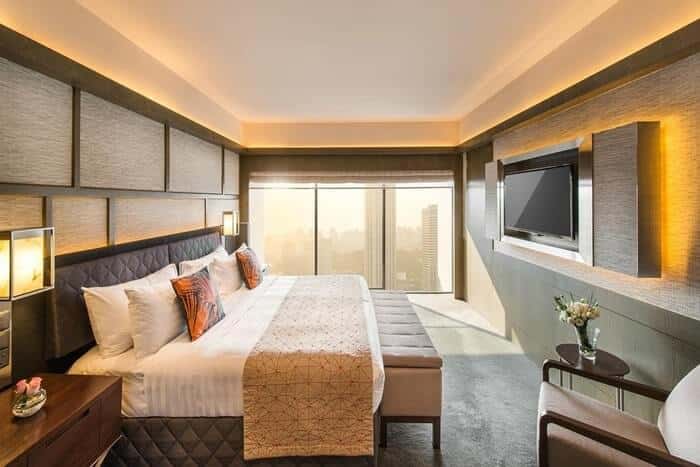 The Pan Pacific has direct access to the Marina Square Mall, so your shopping requirements can be fulfilled practically under the same roof. The hotel features a Japanese, an Indian, and a Cantonese restaurant so that you may satiate all your cravings for good food.
Somerset Orchard Singapore
Somerset Orchard Singapore is one of the most premium service apartments near the posh Orchard Street locality. The residence is at a 5-minute walking distance from the nearest MTR in Orchard District. The premium 1 and 2-bedroom apartments are completely furnished and tastefully decorated.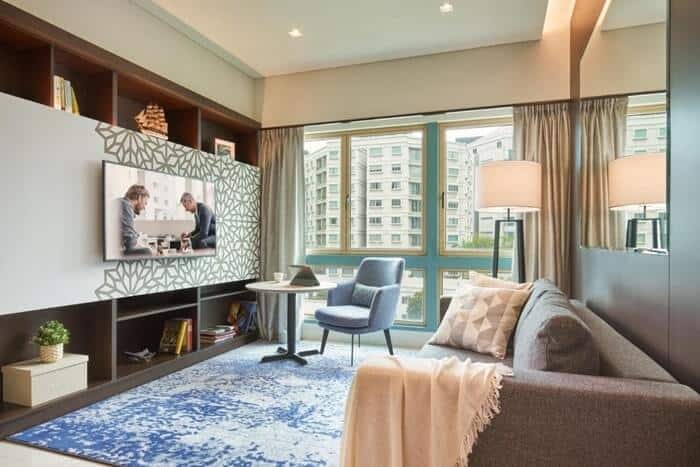 The living rooms and dining spaces are pretty large, and the kitchen has all the necessary electronic appliances to ensure your most pleasant stay. The proximity to the busiest tourist hub of Singapore ensures excellent entertainment and shopping opportunities for the guests.
Mandarin Oriental Singapore
The Mandarin Oriental is in the middle of Singapore's main dining and entertainment area, Marina Bay, which makes it an excellent place for both business travelers and vacationers. Our rooms and suites have an air of understated elegance because they blend subtle Oriental touches with high-end modern amenities in a way that works well together.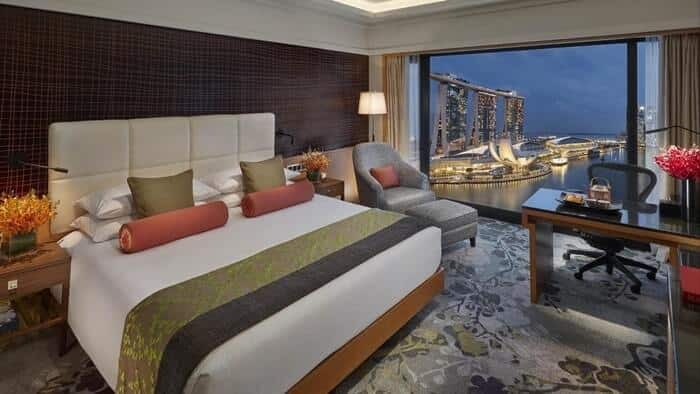 The space and service are perfect for any event, from business meetings to weddings and other parties with many guests. Nearby Restaurants are Teppan-Ya, Dolce Vita, Portman's Bar, Summer Pavilion, and Colony. Nearby attractions are the waterfront Promenade, Esplanade – Theaters on the Bay, and Pororo Park Singapore.
The Andaz is a welcome addition to Singapore, where Hyatt only has one other hotel. This hotel is new and safe, and its stylish decor and friendly staff make it stand out. It is a great deal in an area with many different kinds of people.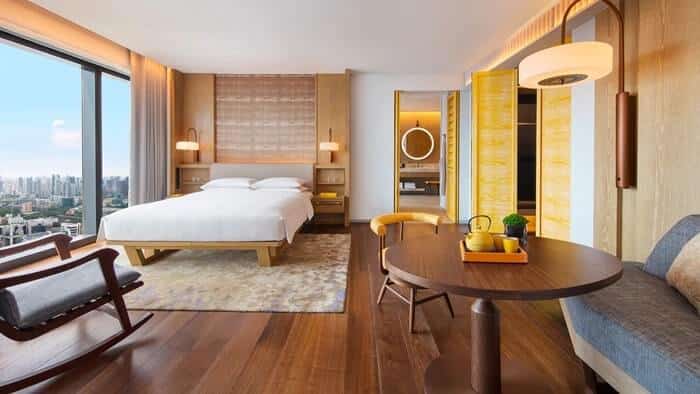 Nearby Restaurants are The White Label, Positano Risto, Man Fu Yuan, and The Lobby Lounge at InterContinental Singapore. Nearby attractions are Xcape Singapore, Amazing Chambers Singapura, and Sultan Mosque.
With its fancy apartments and fine dining, the St. Regis Singapore is a great place for a luxurious staycation, but it might need a makeover. It's still one of the most expensive places to stay in Singapore, but it needs to get better soon if it wants to keep its high-end status.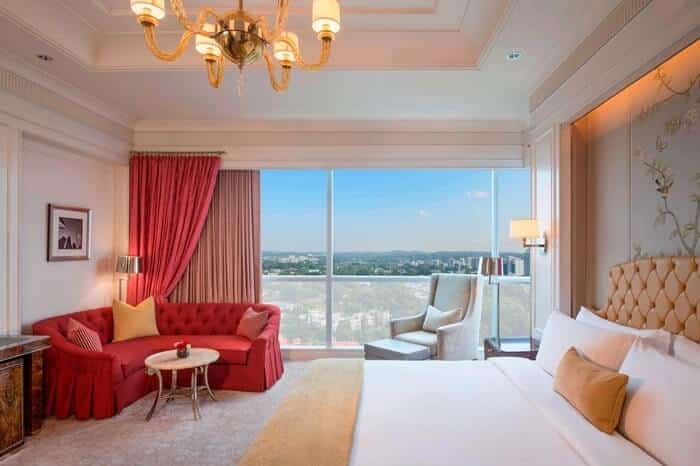 Nearby Restaurants are Brasserie Les Saveurs, Yan Ting, Shinji by Kanesaka, and The Orchard Cafe. Nearby attractions are Tanglin Mall Bazaar, The Attic Place, Clarke Quay, and Forum The Shopping Mall.
Le Grove Serviced Apartments
One of the top picks in the serviced apartments of Singapore is Le Grove. Located in the middle of the city near the bustling Orchard Road, the service apartment is an ideal fit for a fun-filled family vacation. Choose between their 1, 2, or 3-bedroom apartments, each of which is plush and reflects extravagance. Connectivity is never an issue when you stay at Le Grove. The Orchard MRT Station is within walking distance.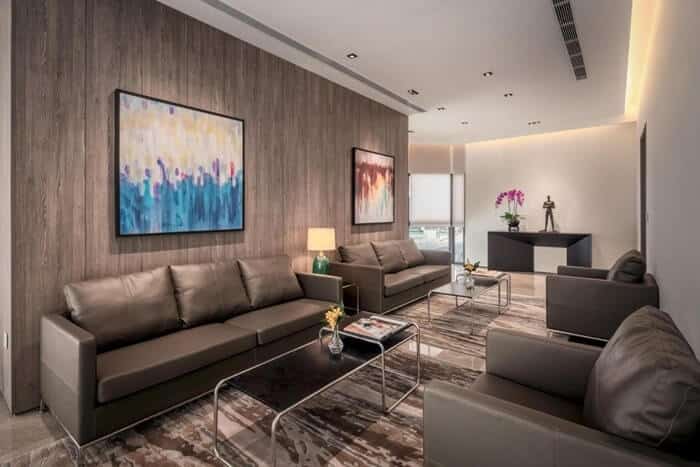 The hotel is located amidst the most premium shopping arena in Singapore. Each apartment comes with a fully equipped kitchen and large dining and living arena. You may also avail of doorstep delivery of groceries and babysitting services.
Great World Serviced Apartments
An ideal choice for families and big groups, the Great World Serviced Apartments is located near Robertson Quay. The Great World City Mall is within walking distance of about a minute from the apartments. You can choose among 1, 2 and 3 bedroom apartments, according to your requirements.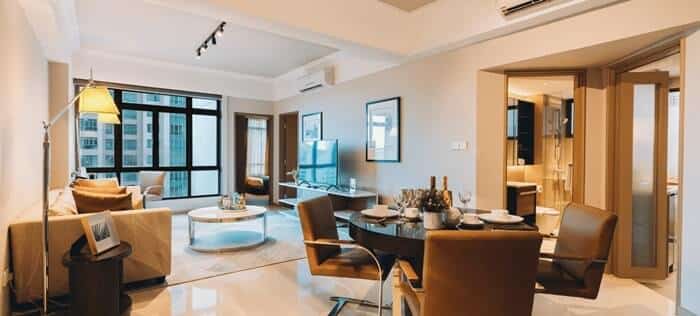 Each apartment is well-appointed and features state-of-the-art amenities. The luxurious living and dining arena, the well-equipped kitchen, and the warm and snug beds make you feel at home. Robertson Quay is an ideal destination for shoppers and foodies, surrounded by plenty of malls and entertainment zones.
Park Avenue Rochester Apartments
If you are keen to stay in a service apartment, Park Avenue at Rochester offers an ideal space for a group of 4. It is an ideal accommodation for a family. The apartments are just next to the Rochester Mall. The loft apartments offer beautiful pool views and are Wi-Fi enabled. It is a tranquil choice to stay amidst greenery, and Rochester Park is just next to the building.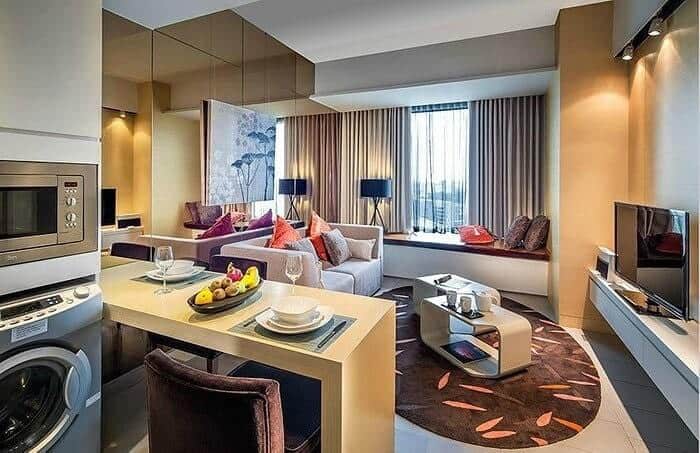 Each apartment features extremely spacious dining and living areas. The kitchens are fully equipped for all your requirements. The plush beds are warm and inviting. Universal Studios is only 400 meters from the apartment.
Singapore Luxury hotels offer world-class amenities, diverse cuisines, and some of the most indulgent experiences you could ever imagine. From superb room service to sweeping views of the city's unique skyline, it is easy to understand why these hotels are so popular among travelers.
Whether you are looking for a place to relax and unwind or a luxurious holiday destination, these Singapore Luxury Hotels will always have something to suit your needs. With attentive staff and services that never cease to amaze, Singapore Luxury Hotels will leave you feeling like royalty.