How To Apply for Singapore Visa?
In this video, you will learn how to apply for a Singapore Visa on this website, What Documents you require to Submit the Application, what payment options are, and how you can check your visa status after submission.  
You can also skip the video to learn about it:
Subscribe to get more updates
Applying for a Singapore visa online with us is just a few Step process. It won't take more than 10 minutes to complete your application and submit it. All you need is your passport information, travel details, a recently taken photo, and visa processing fees. Here is the process:
3. Fill up all the personal information on the form according to your passport information page.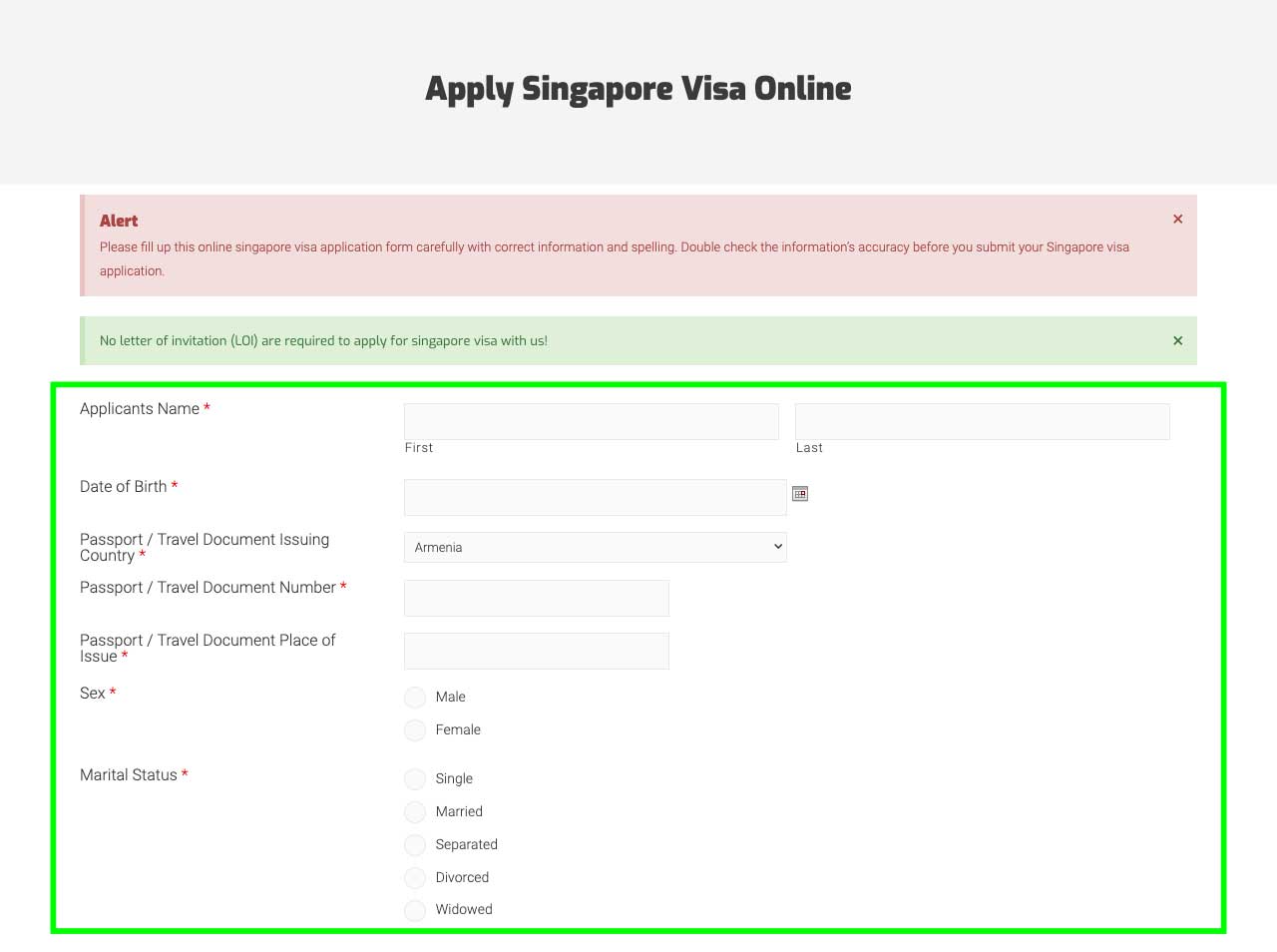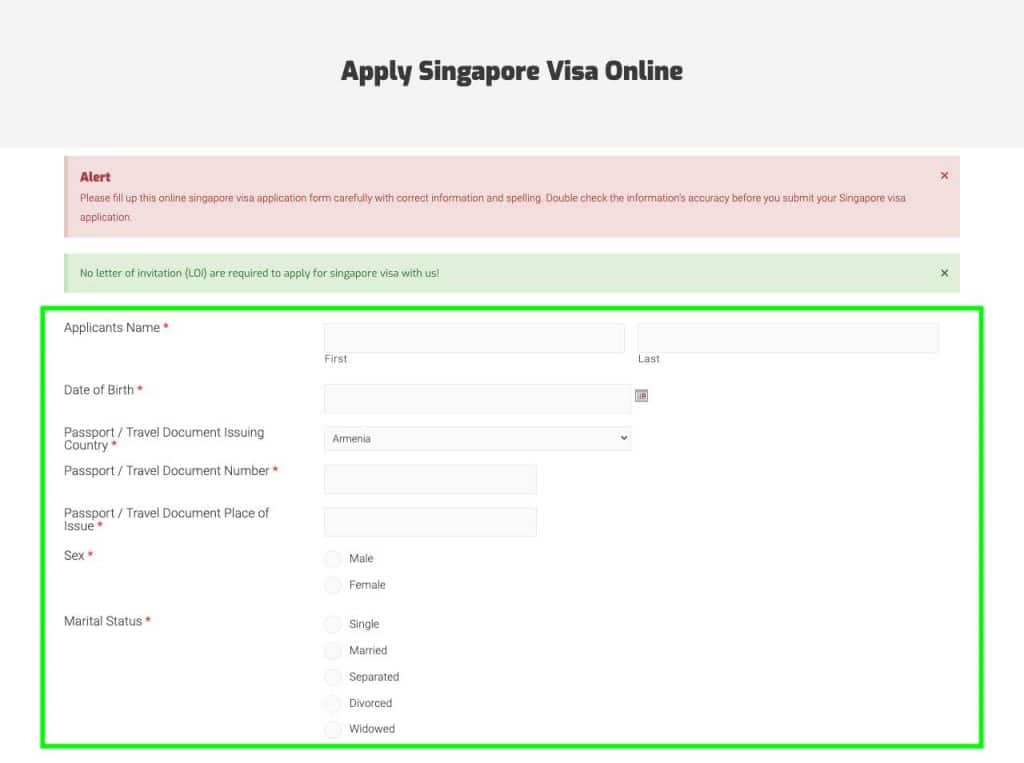 6. Select options for Hotel Booking, Tickets and Fill up the contact phone number.
7. Please select an instant messenger option where our visa experts will contact you in an emergency.


8. Complete the signup registration by providing a valid email address and unique password. You can log in to your account to check your visa status by this information. For the next visa or family applications, you can log in to this account and Apply for a Visa instead of registering a new account every time.


9. Select your preferred Visa processing package, Accept the Terms and Conditions and Complete the payment.
That's it! Your Singapore eVisa is submitted; our Visa experts will handle the rest for you