Singapore Visa for Moroccan Citizens
Apply Singapore eVisa Online
Singapore visa for Moroccan citizens now easier than before. Now Moroccan can apply for Singapore eVisa by online application and receive the eVisa just by email. You don't need to visit any Singapore embassy or consulate at all.
Whether you're planning a business trip or a memorable vacation, Singapore eVisa opens up a world of opportunities. Say goodbye to complex paperwork and lengthy processing times.
The online application process is quick and simple. If you have all the necessary documents ready, it can be completed in just 5 minutes.
A Singapore Tourist Visa allows you to stay in the country for a maximum of 30 days.
Why Apply Singapore Visa Online?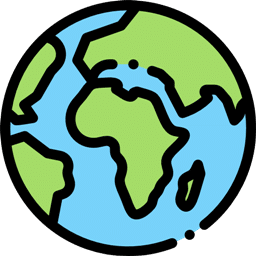 Convenience
Applying online allows you to complete the visa application process from the comfort of your own home or office or anywhere in the world.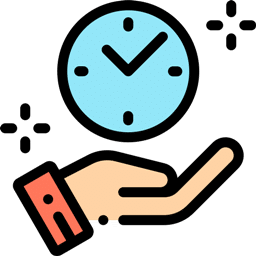 Time-saving
With all the necessary documents ready, you can complete the process in a matter of minutes, saving you valuable time and effort.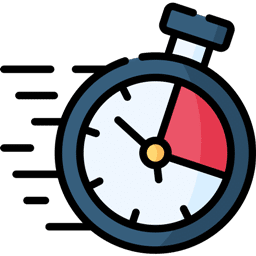 Faster Processing
Once your application is submitted, it can be processed within a few working days, allowing you to receive your eVisa on time.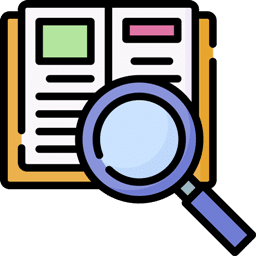 Track Visa Progress
You can keep track of your Visa application progress through your account. Also, you will receive an email notification regarding the approval of your visa.
Pricing of Singapore Visa for Moroccan Citizens
Singapore Visa for Moroccan: Detail Requirements
Passport Requirements
To apply for a Singapore eVisa, you must be a citizen of Morocco and possess a valid passport.
You will need to upload a digital copy of the information page of your passport. It's important that your passport remains valid for at least six months from your planned arrival date in Singapore.
Additionally, you should have at least one blank page in your passport for stamping purposes. If you need guidance on what the passport information page should look like, you can refer to the Passport Example provided in our website.
If you are traveling with a child or a minor, you need to apply for their visa separately.

If the child or minor doesn't possess a passport, the parent's passport must have the child's details. In that case, parents need to provide their own passport number and attach a copy of the passport page that contains the child's information.

Photo Requirements
In the application form, please upload a recent colored passport-size photograph.
Make sure the photograph was taken within the last three (3) months of the application date.
The background of the photograph should be white.
It's important that the photograph clearly shows your full facial features, and you should not wear any headgear unless it is for religious reasons.
If you need visual guidance, you can refer to the Photo Examples provided by us.

Travel Requirements
As a Moroccan applicant, it is necessary to provide your inbound/outbound travel tickets when applying for a Singapore visa.
Additionally, a hotel booking in Singapore is required as part of the Singapore visa application process.
Once you receive your visa approval letter, you must also submit an Singapore Arrival Card. This arrival card is mandatory and should be presented along with your eVisa upon entering Singapore.
Additional Requirements of Singapore Visa for Moroccan Citizens
You may be required to provide additional documents based on the individual applicant's profile. If there are any extra documents needed, we will contact you directly to discuss the requirements.
Singapore Visa Processing Time for Moroccan Citizens
Normally, processing your application for a Singapore visa takes about 9 to 12 business days. (excluding the day you apply, weekends, and public holidays).
It is recommended to apply for your visa at least three (3) weeks before your planned arrival date in Singapore.
Dear Travelers, To visit Singapore, travelers may be required to provide proof of yellow fever vaccination, depending on their travel history. The yellow fever vaccination requirement applies to individuals who have visited or transited through countries where yellow fever is prevalent WHO has identified Africa and Latin America as regions at risk for Yellow Fever, so if you're visiting any of these countries within six (6) days before arriving in Singapore, then it's mandatory to provide a vaccine certificate. If …
Great news for Travelers around the world! As per ICA Singapore, All COVID-19 related border measures have been lifted from 13 February 2023. There are no longer any COVID-19 measures for travellers arriving in Singapore from 13 Feb 2023, regardless of vaccination status or traveller profile. However, it's important to stay updated with the latest information because things can change quickly. We recommend keeping an eye on this page for any updates or changes regarding Covid-19 vaccination requirements to Singapore. …
Do Moroccans need visa for Singapore?
Yes, as a Moroccan citizen, you need to get a visa before arriving in Singapore.
How to apply for Singapore visa from Morocco?
You can apply for a Singapore visa online from Morocco, which is convenient and faster. To apply online, you can follow the steps below,
You must complete Singapore visa online application form to apply for a Singapore eVisa.
Provide all the necessary information, including your passport details, a photograph, and a travel itinerary.
After filling out the form, submit it and pay the visa fees using a Debit/Credit card or PayPal.
Once you've applied, you'll need to wait for the visa approval. Once approved, the Singapore eVisa will be sent to you via email.
What is the cost of visit visa for Singapore?
Singapore visa fees may vary based on the type of processing. Please note that these fees can change without prior notice. You are advised to visit this page regularly to stay informed about the most recent prices.
Is Singapore open for tourists now?
Yes, since the border measures have been lifted from 13 February 2023, Singapore is open to all travelers without quarantine or testing requirements. You don't need to have a vaccination certificate, either.