Singapore visa Photo Requirements and Guidelines
The Singapore embassy always has stringent and well-defined guidelines about the Singapore visa photo requirements that you submit with your evisa application. Your photo must meet the ICA's requirements, and a new photograph must be submitted every time you apply for an evisa.
Things to note
Please refer to the FAQs below and check out the Do and Don'ts section for your better understanding. Failure to meet this requirement will result in delays in your application or, in some cases, rejection. 
Please read this document carefully before submitting your photo
Can I use my phone to take the photo for my Singapore evisa application?
Yes, you can, but it's recommended that you download specific mobile apps built to take photos for Visa applications, passports, or Id cards. These photos are typically based on a specification by the international standard organization (ISO), and these apps come with all the features and dimensions you need for your visa application. You can search this app on your android Play store or Apple app store. 
We recommend:
Passport Size photo make
Passport photo ID maker studio
You can also use any image editor on your phone or computer to resize the image. 
Please note that you are not allowed to do any picture modifications like applying filters or facial changes with the editing app.
Can I take a selfie and use it for my visa application?
We DO NOT recommend taking a selfie and using it for your visa application because it usually does not meet our guidelines. We recommend you ask someone to take the photo for you, but before that, please check the photo guidelines below. 
What is the ideal size for the photo?
The recommended size is 400px x 514px.  
Its recommended to follow this Singapore visa photo requirements guideline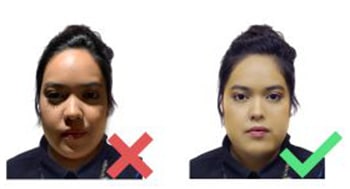 Photo must be taken with even brightness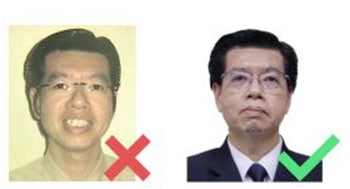 Photo must be taken within the last 3 months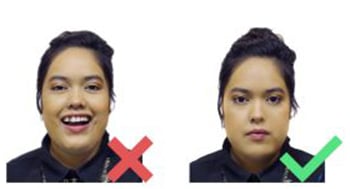 Facial expression should be neutral with mouth closed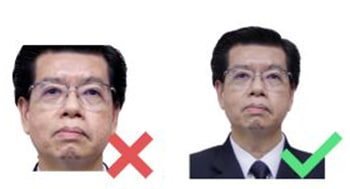 Shoulders and hair must be fully visible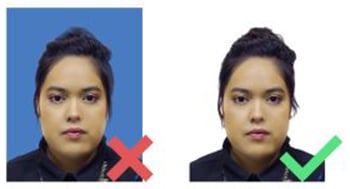 Photo background must be white in color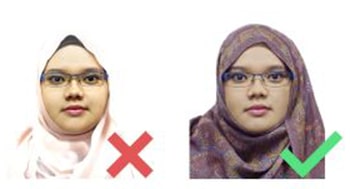 Headgear/attire must be dark in color against white background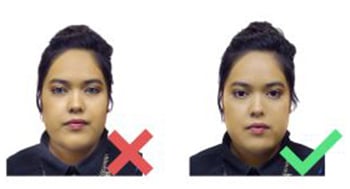 To wear non-coloured contact lenses and ensure no red eye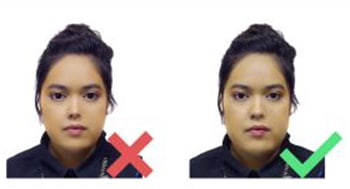 Photo must be original without alterations using computer/mobile app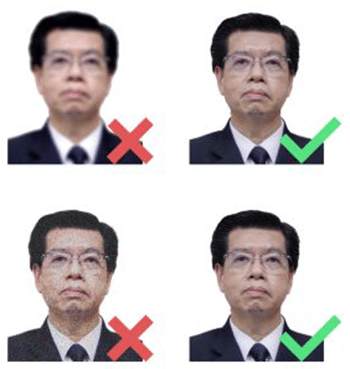 Photo must be clear, in sharp focus and not pixelated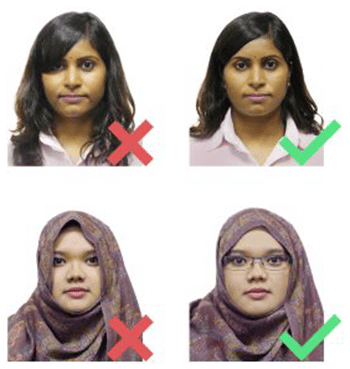 Eyes must be fully visible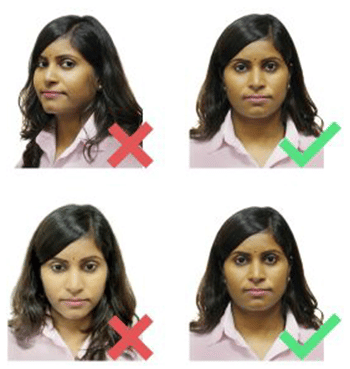 Facial features must be taken in full frontal view/ eyes must be looking at the camera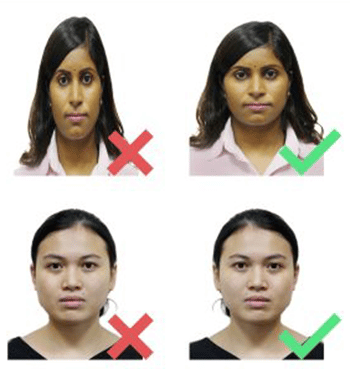 Photos must not be distorted/ flipped