What is Singapore e Visa and a Visa Sticker?
Singapore eVisa is an electronic visa available to apply for the following nationality or Passport holders listed here. This visa type is issued online via the ICA portal and delivered through Email. You will receive an email from us with the attachment of the eVisa. When you arrive in Singapore, you must print or show the pdf file to the immigration checkpoint authority.
This is an example of a Singapore eVisa: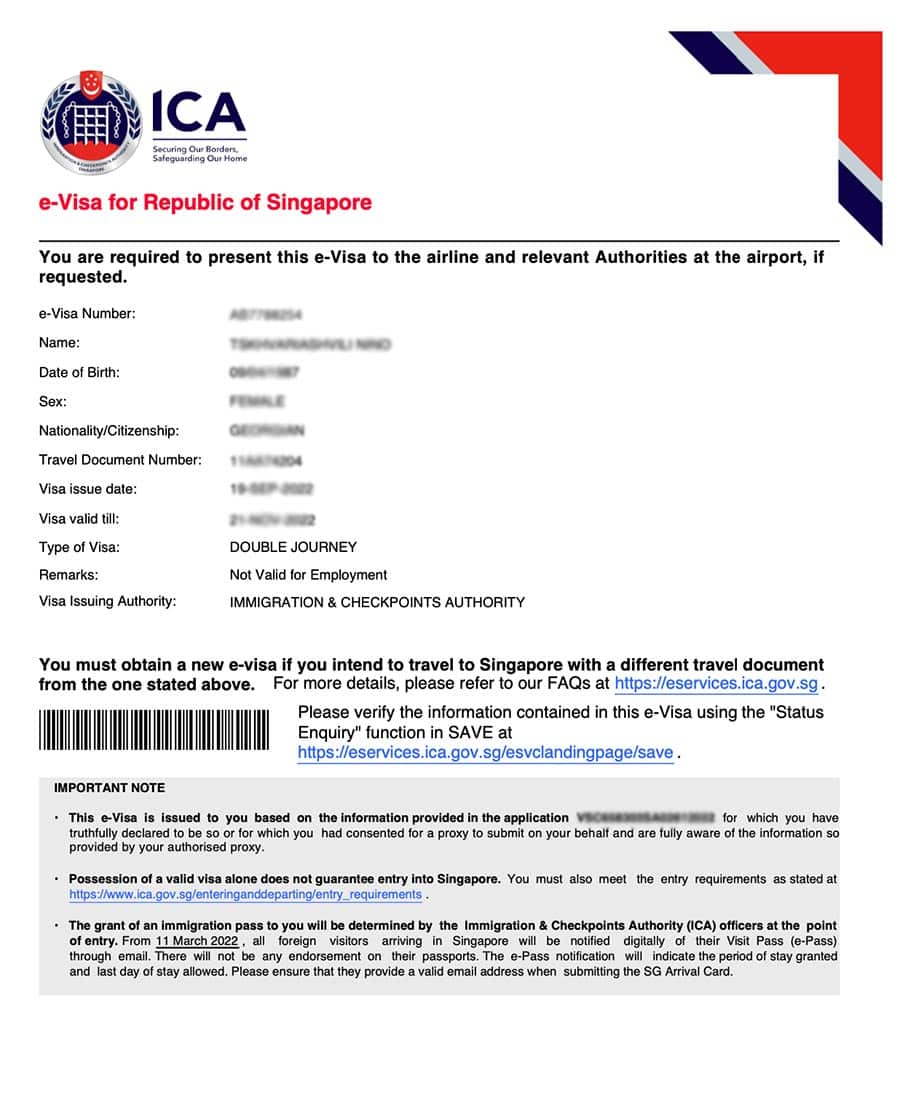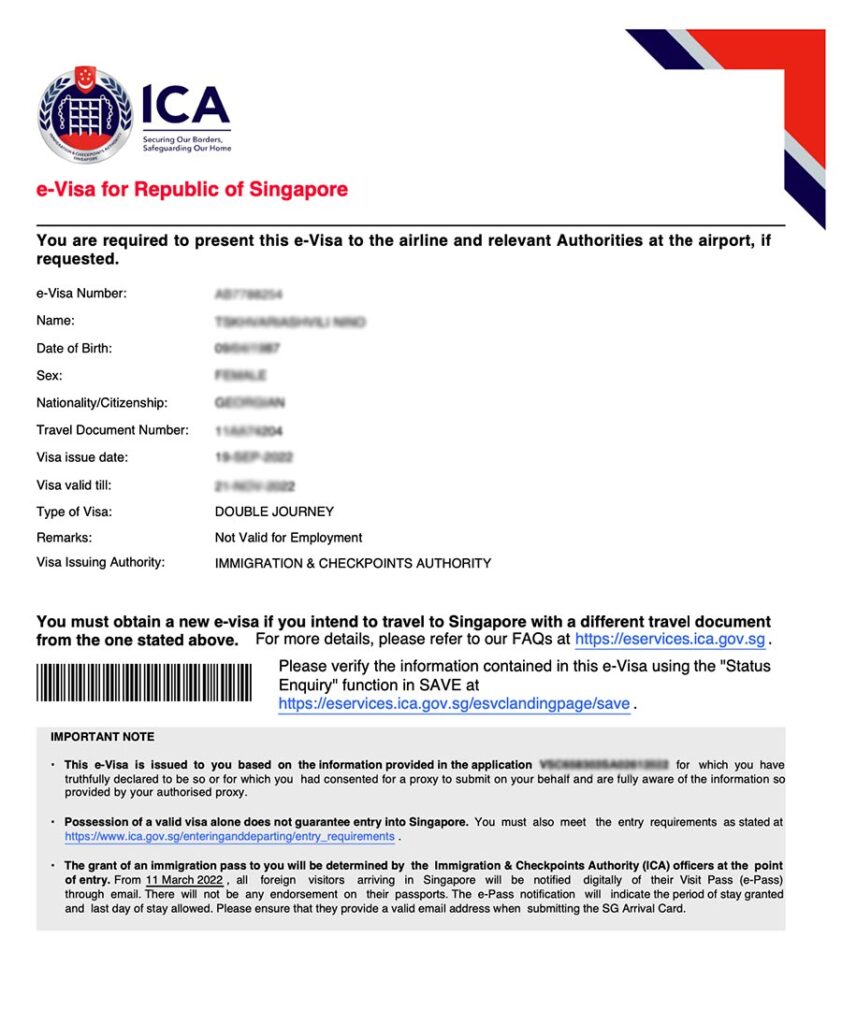 Some countries are not eligible for Singapore evisa and must get visas from their nearest Singapore embassy or consulates. Once they submit their passport application, the embassy issues a sticker visa for them.
This is an example of a Singapore visa sticker: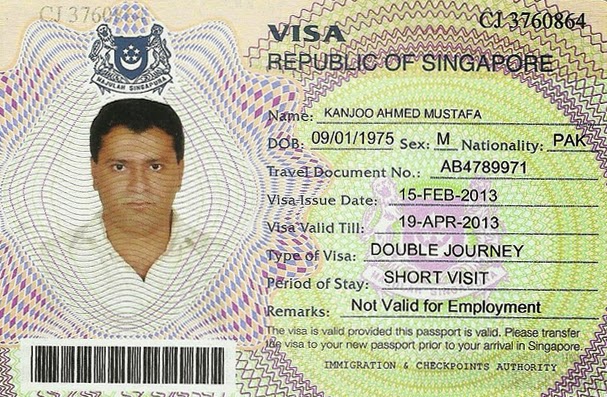 Check more frequently asked questions on our FAQ Page