The tourism industry in Singapore is complicated but very profitable because it is made up of many different economic sectors. Singapore's tourism industry is one of the most profitable parts of the local economy. It supports 164,000 jobs and makes up 4% of the country's GDP. So, the numbers say what they need to say.
So, how did Singapore's tourism business grow? How many people went to this country as tourists in 2022? And what does tourism do to the economy as a whole? To answer these questions, we'll show you statistics about the tourism industry in Singapore.
General Singapore Tourism Statistics for 2022
Singapore's borders reopened on April 1, 2022, as part of the Vaccinated Travel Framework. At the beginning of the year, the city's tourism board (STB) made a statement about the number of international visitors (IVA). Singapore thinks that between 4 and 6 million people will visit in 2022, as international tourism grows. The results were also good news.
Foreign nationals apply for the Singapore Visa in 2022
A passport and an entry visa to Singapore are not the same thing. If you have a valid visa for Singapore, you are allowed to travel to Singapore and apply for an entry with SGAC. The Singapore High Commission only accepts business and tourist visas. Also, according to Finance Minister Lawrence Wong, the country is not turning away foreign workers and professionals, but is instead adjusting how they are hired to make sure they work in areas where there aren't enough workers.
The good news is that with the help of Singapore Visa Online, you can get your Singapore visa online in as few as three to five business days. The Singapore eVisa will save applicants time as they will no longer need to submit a paper application or attend an in-person interview at a consulate or embassy.
International Visitors by Country Arriving in Singapore for 2022
The given information paints a picture of a city with a lot of tourists. From January to November 2022, people from the following countries went to Singapore the most:
International Visitors to Singapore by Month
Now that you know which countries sent the most visitors to Singapore, I'll break down the yearly totals by season (January through November).
Average Length of Stay in Singapore for International Arrivals
Average Length of Stay (ALOS) is expected to be 5.19 days in 2022. January was the longest month overall because the average length of a trip was 19 days. The COVID-19 pandemic has made it hard for people to travel around the world, and visitors to Singapore are required to stay in quarantine for a certain amount of time.
International Visitor Arrivals By Sex and Age
Creating a good image of the destination can have an effect on tourists. Sex and age are the most important factors of a tourist destination for the number of international visitors. Let's look at the big picture:
Singapore Arrivals by Mode of Transport
About 4.6 million people from outside the country flew on commercial flights in 2022. In that year, when Singapore reopened its borders to the rest of the world, there was a sudden rise in air travel.
Singapore Hotel Statistics for 2022
People who are on the road need a place to sleep. Read on to learn more about the hotel business in 2022. Be careful, though, because the results might surprise you.
I should make it clear that these numbers are only for hotels that are listed in the official gazette.
Average Singapore Hotel Occupancy Rate in 2022
At that time, more rooms were being used, so a higher percentage means that more rooms were being used.
Average Singapore Hotel Occupancy Rate in 2022
Rooms that are being fixed up or that are being used by staff are not included.
Singapore Tourism Receipts during the Pandemic
COVID-19 has had a big impact on the growth and development of economies around the world. This is not a secret. This is especially true in the business of travel and tourism. Next, we'll look at tourism before, during, and after the outbreak:
Tourism Receipts per Major Component for 2019
For 2019, tourism receipts equaled 27.69B (billion) dollars, an 2.77% increase from 2018.
Tourism Receipts per Major Component for 2020
For 2020, tourism receipts equaled 4.83B (billion) dollars, an 82.56% decrease from 2020.
Tourism Receipts per Major Component for 2021
For 2021, tourism receipts equaled 1.89B (billion) dollars, a 60.79% decrease from 2020.
Tourism Receipts per Major Component for the 2022
Looking at the tourism receipts for 2022, we can see an enormous increase from 2021.
What are Singapore's Traditional Incoming Markets, and How will that Change Post-COVID?
Over the course of 2022, global COVID rules and travel restrictions have been gradually lifted. As a result, we should expect a steady rise in tourism to several major places around the world, including Singapore. The economy, along with everything else, eventually returned to normal. Singapore has been successful for a long time because of its overall Traditional Incoming Market framework.
Singapore's economy is open and heavily based on trade. It is a key link in the supply chain worldwide. Singapore has mostly open investment strategies and a strong free market economy. At the same time, Singapore's government takes an active role in managing and keeping the economy growing. It also supports open investment policies and a strong free market economy. The country has some of the strictest laws in the world against corruption, and they are being followed strictly.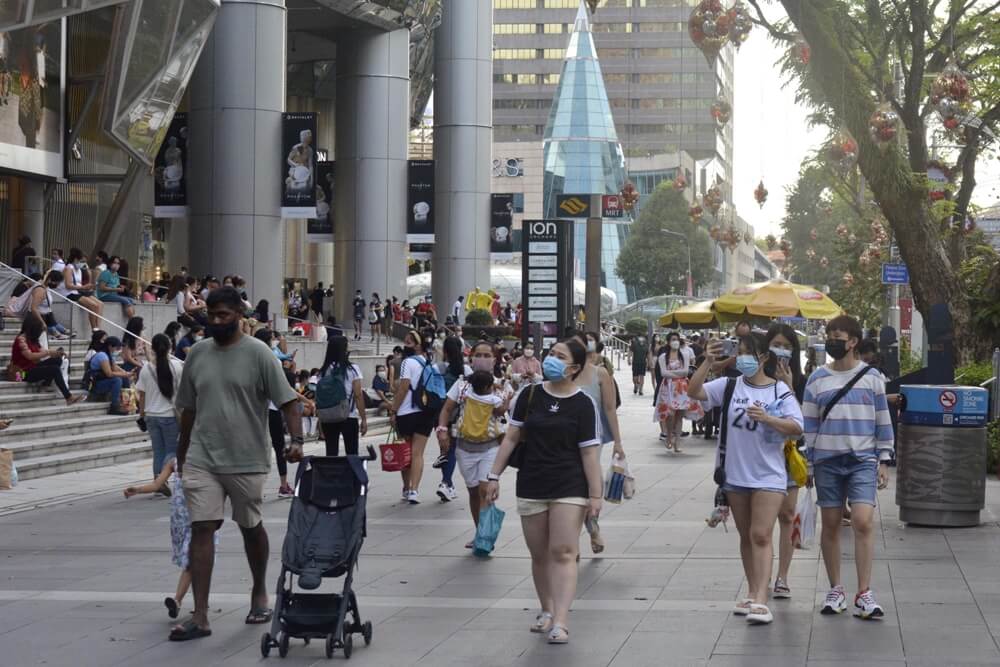 There has been a lot of foreign investment in the petrochemical, electronic, pharmaceutical, machinery and equipment, and services sectors of Singapore's manufacturing sector (financial, trade, and business). By giving companies tax breaks, funding for research and development (R&D), and chances to work with local research institutions, the government is trying to make the country a hub for R&D and innovation around the world.
Singapore's digital innovation, pharmaceutical manufacturing, environmental sustainability, and cybersecurity sectors are likely to get more foreign investments in the future. Singapore's government is putting a lot of money into AI, robotics, integrated systems, and protecting the environment in order to make the country a hub for these technologies in Southeast Asia. Also, Singapore has always been a place where research and medical technology are made and developed.
Even though it's hard to predict inbound tourism, we can guess how Singapore's usual inbound markets will change after the covid.
34% of Singapore's workers are from outside the country, which makes the country very dependent on them. After the first COVID-19 pandemic outbreak was found in dormitories where low-wage immigrant workers in the construction and maritime industries lived, strict quarantine rules almost put an end to the construction industry. The Singaporean government had cut most businesses' quotas for mid-skilled and low-skilled foreign workers in 2020. This was done to encourage businesses to be more efficient and hire more Singaporeans. After COVID-19, it impacted the overall economic growth of 2022.
The tourism industry was one of the first to feel the effects of the pandemic, since almost all tourism operations around the world had to stop so that the virus could be stopped. But things turned out differently in 2022, when Singapore became a top tourist destination. In 2022, some tourists may even plan a stopover in Singapore just to see the city's many sights.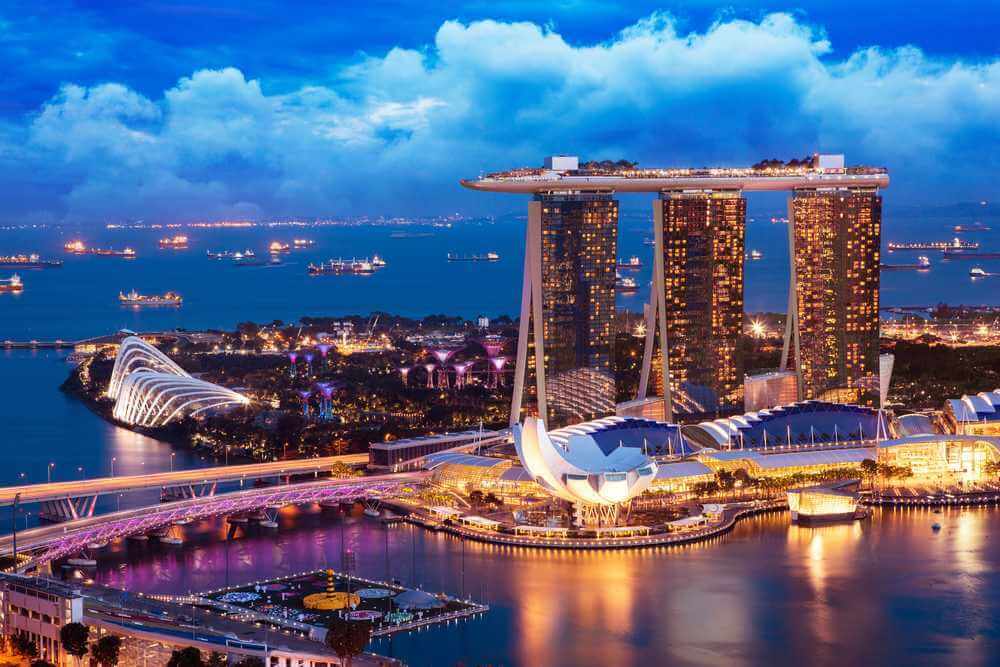 Before the epidemic, China was the most important market for Singapore to sell to. China dropped from number one on the list of most visited countries in 2019 to number eleven in 2022. This is because between 2019 and 2022, the number of visitors to China had dropped by 98.2%. Japan used to be sixth, but now it's not even on the list of top countries that come here. But the strict covid laws were a major reason why Chinese and Japanese international tourism is going down.
There is now no reason to think that tourists from the rest of the industry's traditional markets will stop coming to Singapore. The number of people coming from these top countries has gone up a lot from one month to the next, and the numbers show that this is likely to keep happening. And based on what we've learned, we think that the tourism industry will continue to grow beyond 2022.
Based on the information below, we can see that Singapore's tourism industry started to grow again in 2022, after two long years. STB wants to keep growing Singapore's tourism industry by coming up with new ideas and products. Tourism is still Singapore's fastest-growing business because it can create jobs, bring in money from other countries, and help develop many different parts of the country.
There are so many great things to see and photograph in Singapore that you will want to see more. Plan your trip now to make sure that you have a great time.