As soon as the sun goes down, Singapore changes from a highly productive business hub to a crowded maze of bars and clubs that people come from all over the world to see. Many of Singapore's most popular bars, clubs, restaurants, and lounges are on the city's smooth streets and back alleys. Every night in Singapore is different, whether you go to a pub with live music or a pub with swing dancing.
In this piece, we will find out where the locals hang out, from the most well-known pubs to the hidden gems, The best ways to get around Singapore's nightlife, and where people recommend going for a lively atmosphere, good drinks, and a good time.
At Marina Bay, you can find some of the best places to go out at night in Singapore. When talking about the best nightlife in the area, you can't leave out the famous Marina Bay Sands complex, which comes to life at night thanks to its many high-end rooftop bars, restaurants, and other attractions.
The biggest nightclub in Singapore has fancy rooftop parties, and there are many others, like Marquee, Avenue Lounge, and Cé La Vi Club Lounge, for people who prefer quieter places to go out. There are more than twenty bars in the area. Some of the best are the high-end Avenue Singapore, Bread Street Kitchen, and Adrift.
Best Nightlife Spots at Marina Bay Sands
How to get to Marina Bay Sands
CE1/DT16 Bayfront Station – Circle Line and Downtown Line
Clarke Quay is the bayside district of Singapore. It is near the mouth of the Singapore River. Clarke Quay and Boat Quay are two of the best places to enjoy Singapore's lively nightlife. Anyone who comes here for the first time would be impressed by how nice it looks, especially with all the bright lights and attractive people going about their daily lives.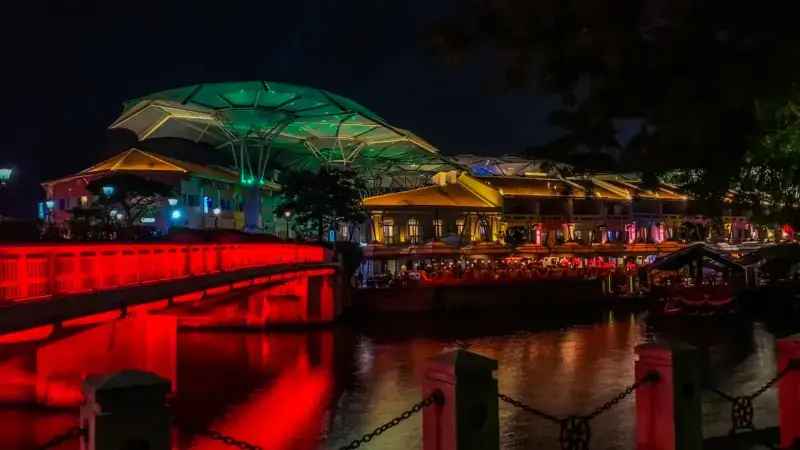 The city's colorful, interconnected boulevards make it fun to go from bar to bar any night of the week, and late-night partygoers will enjoy the many clubs that go all out. This area is known for its restaurants, bars, and fun things to do at night. Most of the great places to go out at night in Clarke Quay and Riverside are within walking distance of the Clarke Quay MRT Station.
Best Nightlife Spots at Clarke Quay
How to get to Clarke Quay
Eu Tong Sen Jetty station – North-East Line
Most of the nightlife on Sentosa takes place on the island's beaches, which are one of its best features. Even though they are all man-made, beach bars, clubs, and lounges have opened up along the water to take advantage of the beautiful view. The imported smooth white sand and tropical palm trees make it a great place to get away from Singapore's busy downtown.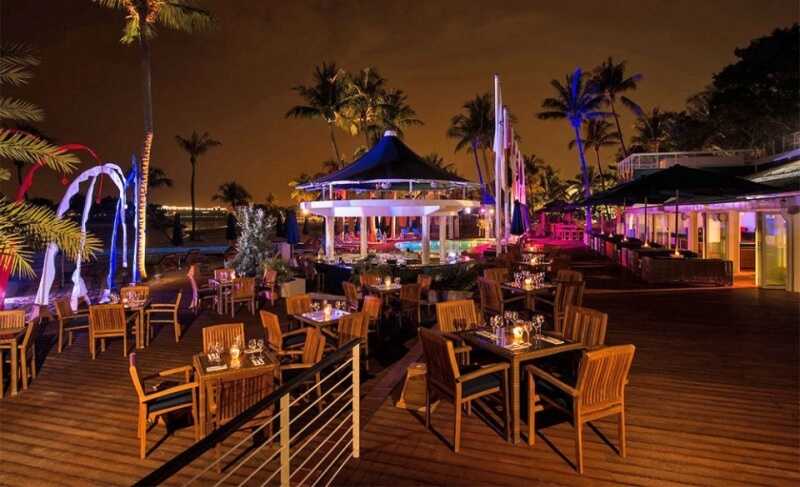 Despite the fact that many of these places open for lunch, the real fun starts when the lights go out, and the music gets loud in the evening. The areas around Siloso Beach and Tanjong Beach also have events often. In addition to the high-end beach bars, there are many family-friendly things to do, like beautiful light and water shows.
Best Nightlife Spots at Sentosa Island
How to get to Sentosa Beach
123, Amara Sanctuary Shuttle, GHJ Shuttle, RWS8
Club Street in Chinatown is one of the most popular places to go out at night in Singapore. People of all ages and income levels go there. This is a great place to stop for a drink and a bite to eat when going from one bar to another.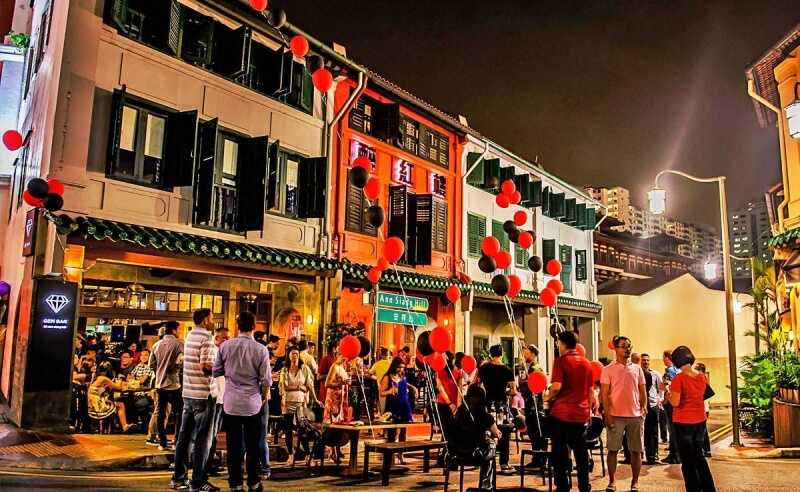 Most of the featured places focus on making great cocktails, but they also have great food, fun music, and stylish decor, so anyone looking for more than just a place to have a drink should check them out. The area isn't known for its nightlife, but spinners may hang out at places like the classic 169 Bar.
Best Nightlife Spots at Club Street
How to get to Club Street
Teylok Ayer MRT station – North-East Lines
One of the best places to go shopping and eat in Singapore is Holland Village. There are also many places to eat, drink, and dance once the sun goes down in this area. You may also have a great time at the hip cafés on Dempsey Hill, which are located in the same general area and down Holland Road. Holland Village is home to several unique restaurants and bars serving a wide variety of cuisines and beverages.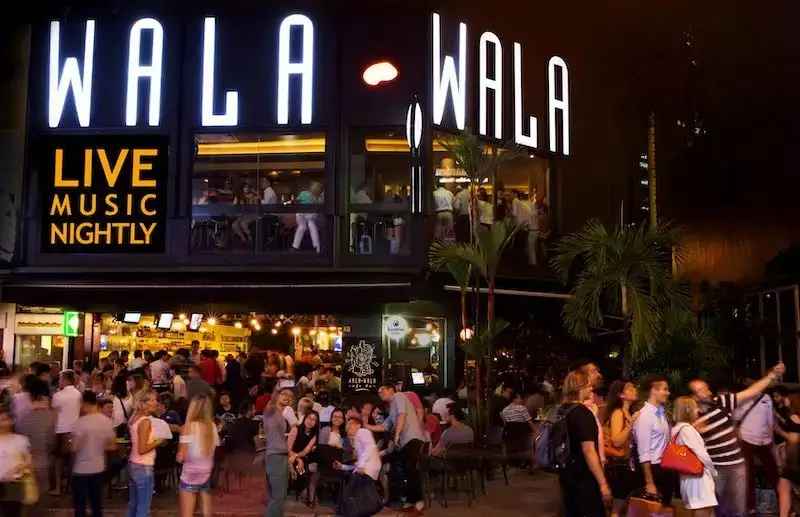 The young and foreign residents of Singapore flock to Holland Village and Dempsey Hill because of this. Whether you're searching for a certain kind of food or a new place to drink, Holland Village has you covered.
Best Nightlife Spots at Holland Village
How to get to Holland Village
Holland Village MRT Station – Downtown and North-East Lines
130, 139, 145, 147, 23, 64
Geylang is a small township in the middle of Singapore. Hougang and Toa Payoh surround it. After the sun goes down, this small village is the place for nightlife and fun. In the evening, the streets of the town's market districts are gorgeously lit and decorated, making for a romantic evening stroll.
Several restaurants in Geylang serve delicious traditional Singaporean food. At night, the town's market areas are lit up, which makes the area feel more alive. Geylang is Singapore's most famous red-light district, but that's not all it offers. There are many good pubs and clubs to choose from in the town.
Best Nightlife Spots at Geylang
Geylang Bahru MRT station – East-West Line and Circle Line
Zouk is one of the most well-known nightclubs in Singapore. It has gotten a lot of attention from people all over the world. At this cool club, the dance floor is always full of young adults who enjoy dancing to house music. There are similar clubs that play music in styles other than Zouk. These clubs are called "sister discos." At Velvet Underground, you can hear soul and garage music.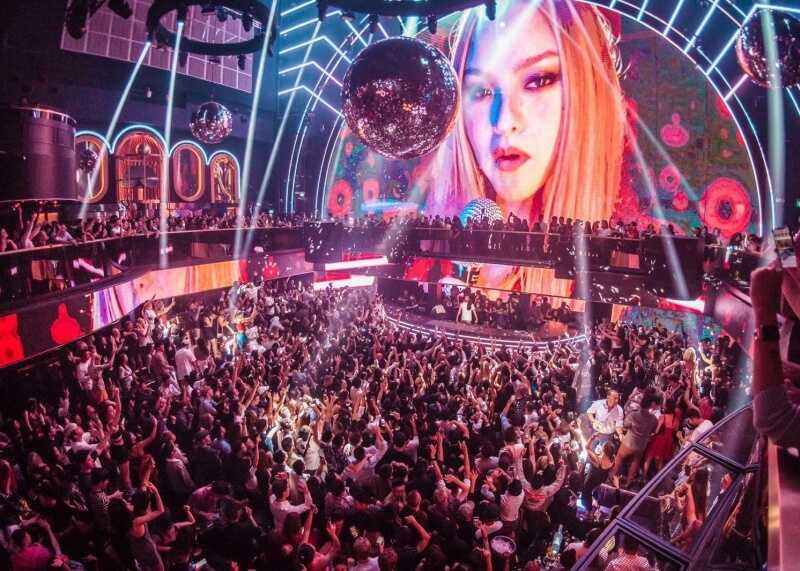 Most of the people who come here are over the age of 50. Many well-known DJs from around the world have played at Zouk. On Wednesdays, the club has Mambo Jambo night, when hits from the 1970s, 1980s, and 1990s are played.
Wednesday, Friday, Saturday and Public Holidays: 11:00 PM onwards
SGD 30 for men and SGD 25 for ladies (inclusive of 2 house drinks)
Clarke Quay MRT Stations – North East Line
As the shopping buzz dies down, others come out to enjoy the nightlife of Singapore at Orchard road. Emerald Hill will make you think you've reached an entirely different place. Most of the buildings here were constructed in the early 1900s. It's great to walk down the street, taking everything in. If you're staying nearby, there's plenty to do after dark, whether you're the kind of person who wants to grab your air guitar and get rocking or just looking for hotspots for cocktails and chilled-out tunes.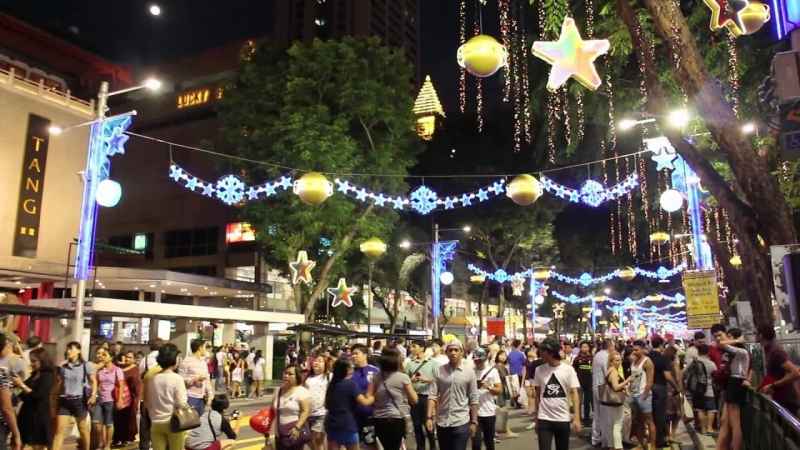 Top side streets off Orchard Road include beautiful Emerald Hill, where you'll find a cluster of bars away from the busy shopping street. Hotel bars have upped the game in Orchard Road as well, with posh and stylish spots at the five (5) stars that line the street.
Best Nightlife Spots at Orchard Road
How to get to Orchard Road
Orchard (NS22) station – North South Line
The Singapore Night Safari is the only place in the world like it. It is right next to the Singapore Zoo. This is the first place of its kind, and it lets people see what animals do at night without making them uncomfortable. The site is well-run and more like a wildlife reserve than a safari. It gives visitors a look at the natural habitats of the about 2500 species that live there.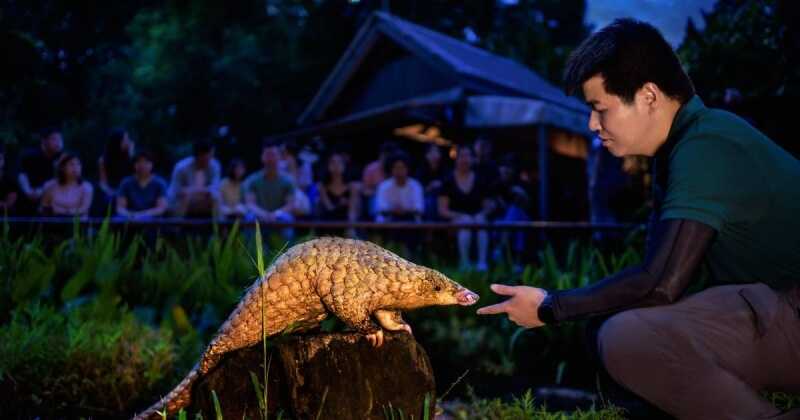 As you walk through the 35 hectares of deep woods, it may take a while for your eyes to get used to the low light. Take a tram for a 40-minute ride with a live guide or walk around on your own to learn about the different landscapes of the world, from the Himalayas to the marshy banks of Africa.
7:15 PM – 12:00 AM, Last ticket sale at 11:15 PM
How to get to Singapore Night Safari
927, Mandai Khatib Shuttle
Wings of Time is one of Sentosa's most popular shows. It is a multi-sensory display of water and fireworks, with lasers and LED lights beautifully lighting up water fountains in time to the music.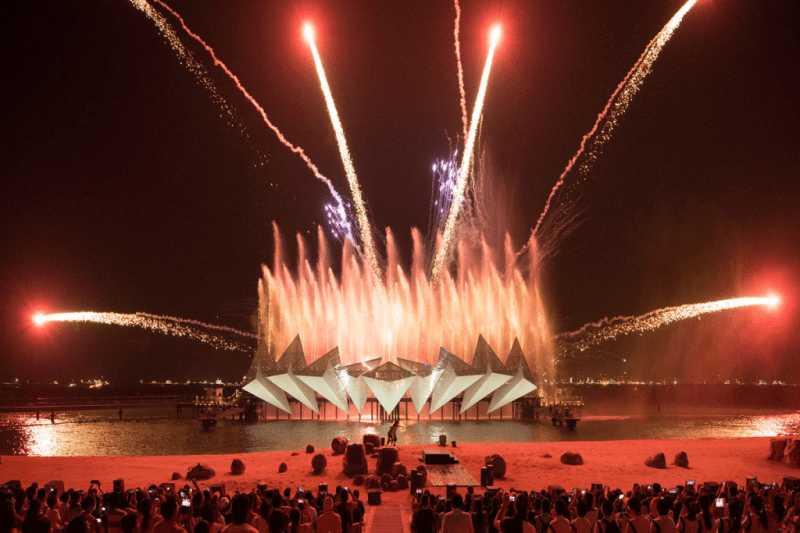 In the play's twenty minutes, Shahbaaz, an ancient bird, tells a mysterious and magical story that will keep you on the edge of your seat. In the same way, photographers will love it. Thanks to the daily show, you can watch fireworks every weeknight at 8:30 and twice on the weekends. The cool shops and tasty restaurants at Fun Shop Beach plaza are important parts of the whole experience.
How to get to Wings of Time
HarbourFront MRT station – Circle Line and North East Line
HarbourFront MRT station opening hours
Night Markets of Singapore
Shopping is a must on any trip to Singapore, and the best time to do it is in the evening when the city's many night markets are packed with people and offer a wide range of goods at low prices. Even though modern, shiny shopping malls are common in Singapore, you can't have a real Southeast Asian city without at least a few cool markets. The majority of Singapore's night markets are in and around the city center.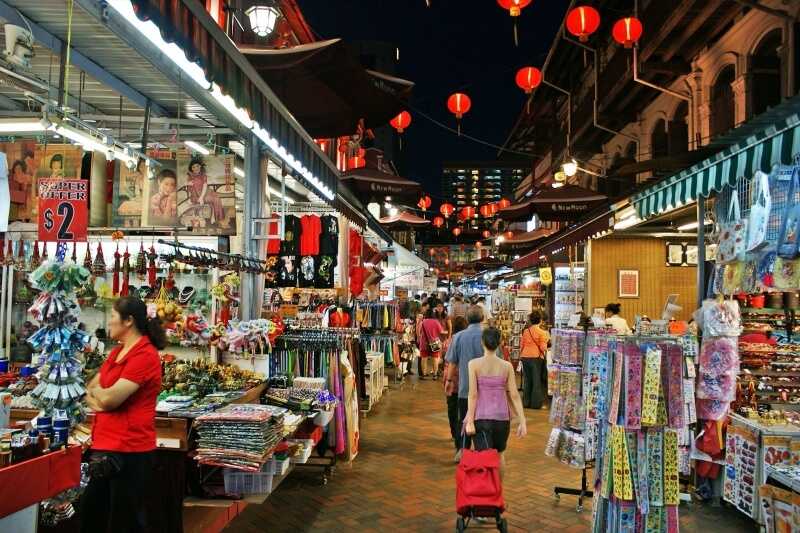 You can get about anything you need here, from clothes to furniture. There are a lot of great places to eat near these markets, and they are great places to practice your haggling skills.
Best Night Markets of Singapore
Changi Airport is different from other airports because it is more than just a place to enter and leave. It has beautiful architecture and winding paths. Changi Airport is a great place to go at night in Singapore because there are so many places to eat and drink there.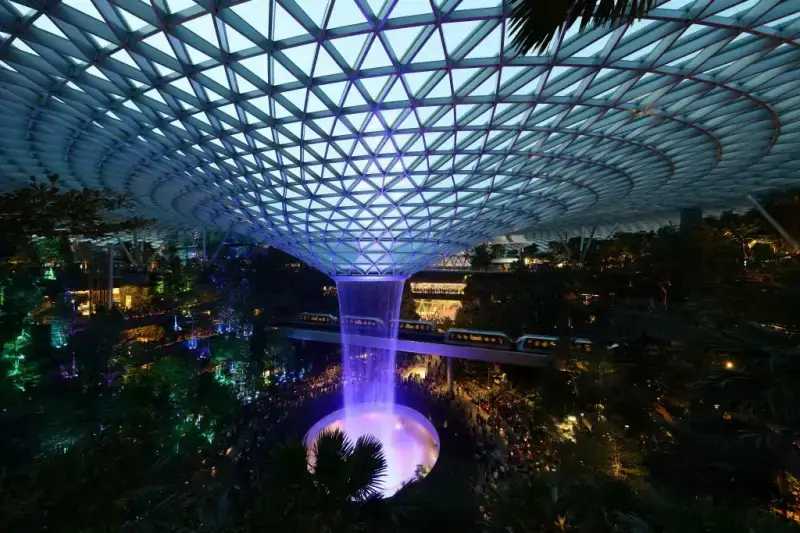 The airport is a great place to live, eat, and shop, and it serves both travelers and locals. There are accessible movie theaters, game stations, sports bars where you can watch the game while drinking a beer, children's play areas, souvenir shops, massage chairs strategically placed throughout the transit hub, a butterfly garden, a sunflower garden, resting areas, business lounges, and many food courts.
There are a lot of different places to go out at night in Singapore, so there is something for everyone. Wednesday night is often ladies' night, and from 5 to 9 p.m., most clubs have happy hour deals.
Finding a balance between your mind and body and between you and your surroundings is the key to a happy, fulfilling life. So, if you want to improve your nightlife in Singapore in 2023, use our most exciting travel guide ever written.