Singapore, like many other places, had been hit by the spread of COVID-19 around the world. To stop the disease from spreading, the government took different steps from January 2020, like banning travel and making people wear masks. And now, after almost 3 years, Singapore just got rid of all COVID-19 rules as so many people got vaccinated and better public health steps have been put in place.
Recently, Singapore Ends all COVID-19 Travel Restrictions as you no longer need paperwork about the coronavirus to get into the country. Many people were surprised by the news, since the government had earlier said it had no plans to do anything like that.
Here's more about Singapore lifting all COVID-19 regulations.
Singapore lifting all COVID-19 Regulations
The COVID-19 travel ban in Singapore was lifted on February 13, 2023. From that day, all COVID-19 rules were taken off the website of Singapore's Ministry of Home Affairs. The country has a green rating on the Disease Outbreak Response System Condition (Dorscon) scale. This indicates that the number of cases, both domestically and globally, is still pretty low.
Borders Rules relaxed for Foreign Visitors
All COVID-19-related border limits have also been lifted and overall border rules have been made easier. Before that, all tourists older than 13 who couldn't take a pre-departure test had to show proof that they'd had the required minimum number of vaccine shots. But as of Wednesday, February 13, you are free to visit the country whether or not you have been vaccinated against COVID-19. Visitors who haven't been properly protected against Covid-19 no longer have to show proof of a clear pre-departure test. Also, there will be no more tests or quarantine at all.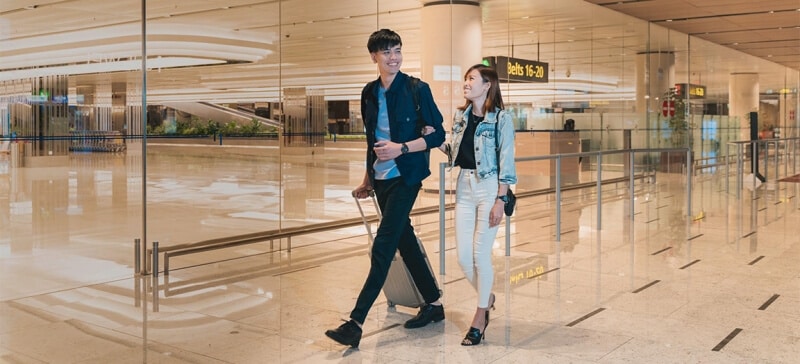 The Ministry of Manpower has chosen to make it simpler for foreign workers to get jobs starting March 1. This is to make them more like the rest of the citizens of the country. If a foreign worker living in a dorm tests positive for the virus or has only mild symptoms, he or she can rest at home or go to the doctor. Covid-19 testing will only be done on foreign workers who are in a situation where they could get an acute lung infection or who show clear signs of having one. Tourists who wanted to go to Singapore but didn't because of the strict rules at the border would be happy to hear about this change.
In Singapore, people who have had a full vaccination are no longer required to wear masks. After the COVID-19 risk level went from "yellow" to "green," the health minister said that masks were no longer needed on public transportation. This is a big change from the old mask rules, which said that people had to wear masks every time they left their homes.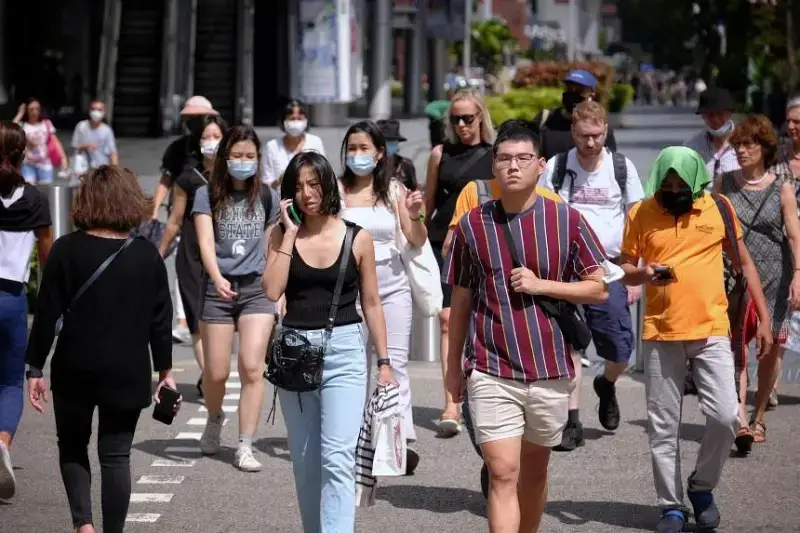 Masks will still be needed in healthcare facilities where people have direct touch with patients or where patient-facing parts are inside. Locations in these areas aren't good enough if they don't have direct touch with patients. Other offices, like the Singapore Food Agency, may still need a spit guard or face mask. Some companies may decide to make workers wear masks at all times to protect their health and safety or to keep the business running. However, as of August 29, 2022, masks were not required indoors most of the time.
Every person in the country should be able to get free vaccine shots still. Yet, now that the pandemic is being treated like a medical condition, patients will have to pay for their own tests and care.
City Touring Health Guidelines
The Singapore Tourism Board has changed its guidelines about how visitors can stay safe. Recently, Singapore's Ministry of Health (MOH) said that short-term visitors who aren't fully vaccinated won't have to buy travel insurance that covers medical care for Covid-19. But if there are worrying changes elsewhere, like new serious variations or if the health care system in Singapore is under stress, these limits could be brought back under the Vaccinated Travel Framework.
No health-related information is needed for tourists to Singapore, no matter what country they are from, where they come from, or, most importantly, what their vaccination status is. Anyone can delete the TraceTogether and SafeEntry (Business) apps from their devices, and businesses can do the same. People who have illnesses no longer have to tell the government about them through the TraceTogether app.
Apply for the Singapore Visa
Now that the COVID-19 travel restriction has been removed, international passengers no longer need to be concerned about being denied boarding. If you want to go to Singapore, you'll need a visa to get in.
Here are the simple steps you need to take on to apply for a Singapore visa,
Click on Apply Now to find your online application form. Now, you just need to fill out the online application form with your personal and travel details, and upload some supporting documents like your passport copy, passport-size photo, and flight itinerary.
You can just use your credit card or any other accepted payment method to pay for the visa cost online without any worries.
Your Singapore e-visa will be sent to you after your visa application has been completed. Make sure to have a printed copy of your e-visa & SGAC with you. The immigration may need to see them at the airport.
Singapore's choice to lift all limits on COVID-19 is really a big win in the fight against the pandemic. But because countries can change travel restrictions at any time, don't forget to check our website before making a trip.
Visitors and their families who visit Singapore can rest easy for now. As it's highly unlikely that the COVID-19 rules will change for a while, they don't have to hurry to plan trips in other countries.