Singapore is known for its beautiful skyline, wide range of cultures, and exciting nightlife. The city's great safety record, on the other hand, steals the show and draws people from all over the world. Even though there aren't many crimes, tourists should still be careful when they go abroad. We made this detailed guide so that you can enjoy your time in Singapore without worrying about your safety. It tells you everything from where to stay to how to get around the city safely.
Here, we'll tell you how to pick a great hotel, ride the subway without getting robbed, and avoid other tourist traps in Singapore.
Crime & Terrorism Risk is Quite Low
People often say that Singapore is one of the safest and most secure cities in the world. People often think of it as one of the cleanest and safest places to visit in the world in terms of crime rates and the risk of terrorist attacks.
Singapore has a large police force to keep the peace and a low crime rate. Travelers don't have to worry about their safety because the streets and public transportation networks are so well protected.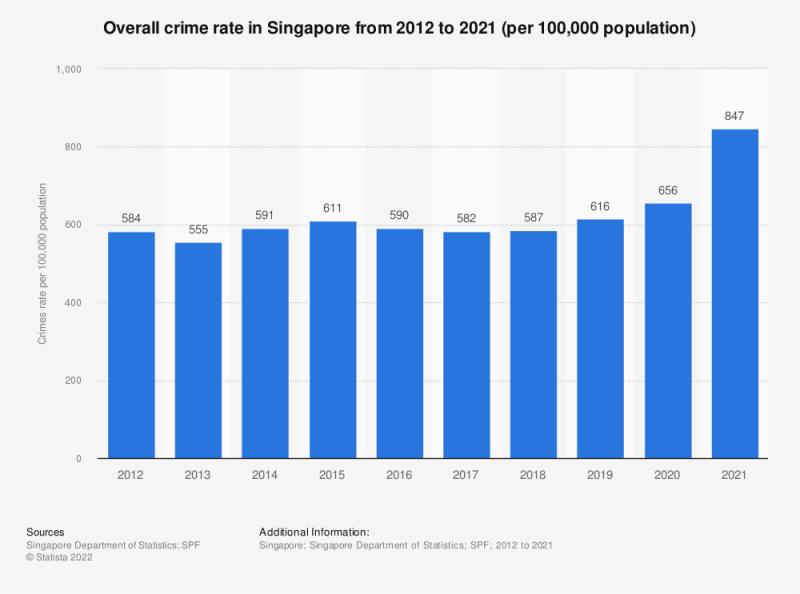 There are also plans in place to stop terrorism. At security checkpoints, people who are visiting the city must show a valid ID before they can get into restricted areas. As an extra precaution against possible dangers, there is a huge network of closed-circuit TV cameras.
Even though 2022 Singapore Tourism Statistics says traveling in Singapore is usually safe, you still need to be on the lookout, just like anywhere else.
Singapore is one of the cleanest cities in the world. Expats who care about their health should go there. Even though there have been changes for the better, there are still health risks.
First of all, Singapore is home to many different kinds of mosquitoes. Some of the species are very rare, and others only rarely cause serious health problems. Most people in Singapore worry about Aedes aegypti mosquitoes because they can spread disease. Dengue fever is spread by the Aedes aegypti mosquito, which is a common problem in Singapore. Use bug spray every time you go outside, but especially after dark.
Singapore is known for its relatively low levels of haze and pollution, despite being a highly urbanized city-state. This is due to the country's strict regulations on emissions, efficient public transportation system, and efforts to increase green spaces. The government also regularly monitors air quality and provides updates to the public, ensuring that citizens can take necessary precautions when needed.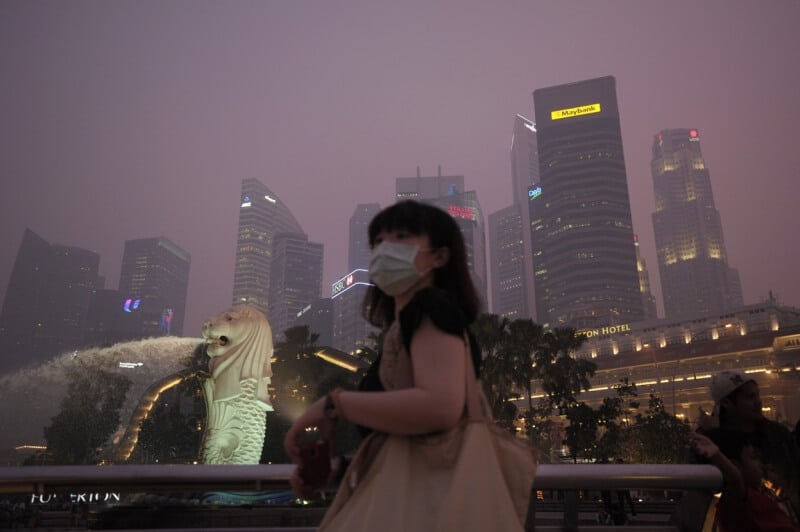 Additionally, there are initiatives in place to encourage the use of renewable energy and promote sustainable practices, further contributing to Singapore's relatively clean environment. Overall, Singapore's commitment to environmental sustainability has resulted in a relatively low level of haze and pollution compared to other major cities around the world.
It's never a good idea to be unprepared for things like UV radiation, long days in the sun, or jet lag. Wear clothes that will keep you safe and bring an umbrella or a hat to block the sun. Also, drink a lot of water or coconut juice throughout the day.
Taking a few simple safety steps before you get to Singapore can go a long way toward making sure you don't have to worry about your trip.
Singapore has some of the safest roads in the world. According to the Global Road Safety Review, there were 485 road deaths per million people in 2016. Singapore's public transportation system is modern and works well. Buses, taxis, and the MRT (Mass Rapid Transit) subway system are all part of the system. All of these options cover a large part of the city, making it easy for tourists to get from one place to another quickly and with little effort.
There is a problem with buses being too crowded. There will also be traffic jams during rush hours, which will take a lot of time. Instead, try to plan your trips for times when there may be fewer people on the road.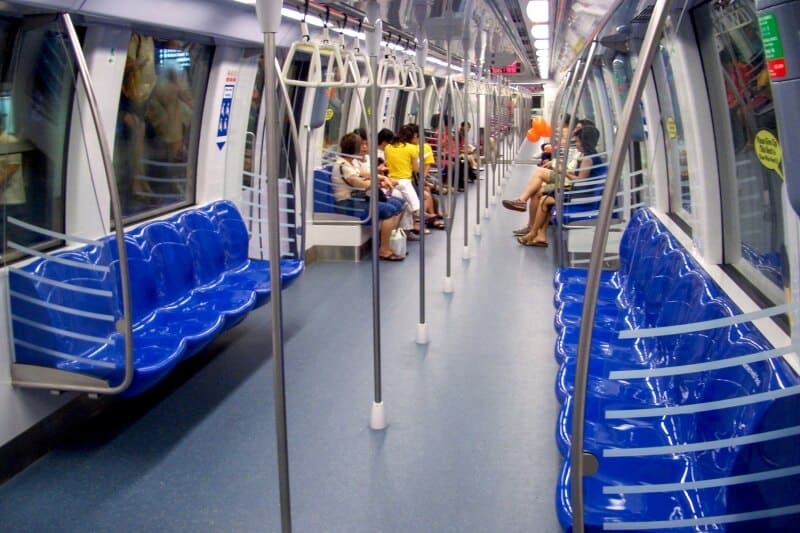 One problem with the MRTs is that they are often too full. Getting around with MRT takes a lot of time. In order for people to get on or off, the train must stop at stations every so often. People now have to wait twice as long during rush hour because the population is growing and no big changes have been made to handle the extra people. Getting around by bus or train isn't as easy as having your own car.
The prices of taxi rides in Singapore are surprisingly low. When you're trying to get a taxi, keep in mind that they won't stop at bus stops or along certain routes (like Finlayson Green, High Street, Orchard Link, and Esplanade Drive). To get around, choose a taxi stand or a taxi app. Aside from that, things should go well.
Singapore has a lot of places to stay because it is one of the most popular tourist spots in the world. There are many different kinds of places to stay, from cheap dorm rooms for travelers on a budget to luxurious penthouse apartments for the very rich.
Hotels are another common type of place to stay in Singapore. There are a wide range of hotels, from cheap to luxurious. Hotels are the best choice for guests who are worried about their safety because they have extra safety features like front desks that are open 24/7 and CCTV cameras that watch over the area.
Airbnb homes offer the perfect balance of comfort, price, and safety for people who are traveling alone. Singapore is one of the most accommodating Asian cities when it comes to Airbnb because it has a wide range of unique Airbnb places to stay.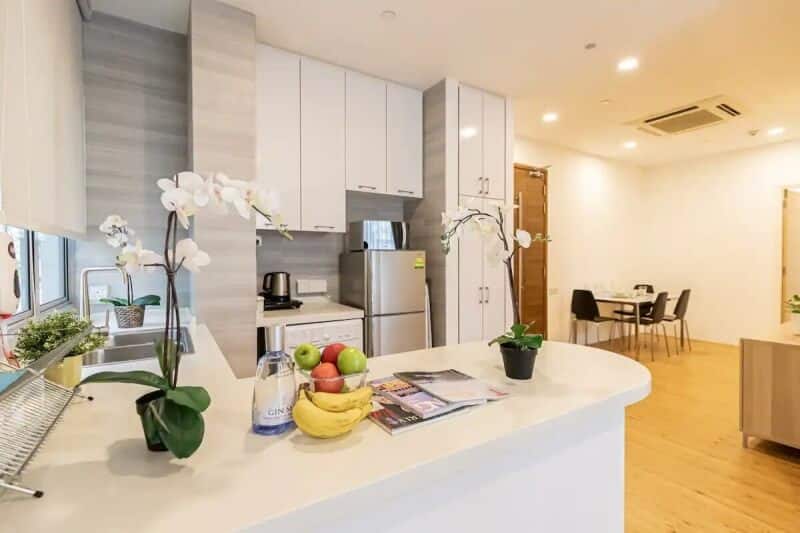 Backpacker hostels are a good alternative to hotels and homestays because they have comfortable beds at low prices. In addition to standard services like free Wi-Fi and safe locking systems like key cards and computerized access codes, they also have a lively atmosphere that is great for both solo travelers and groups.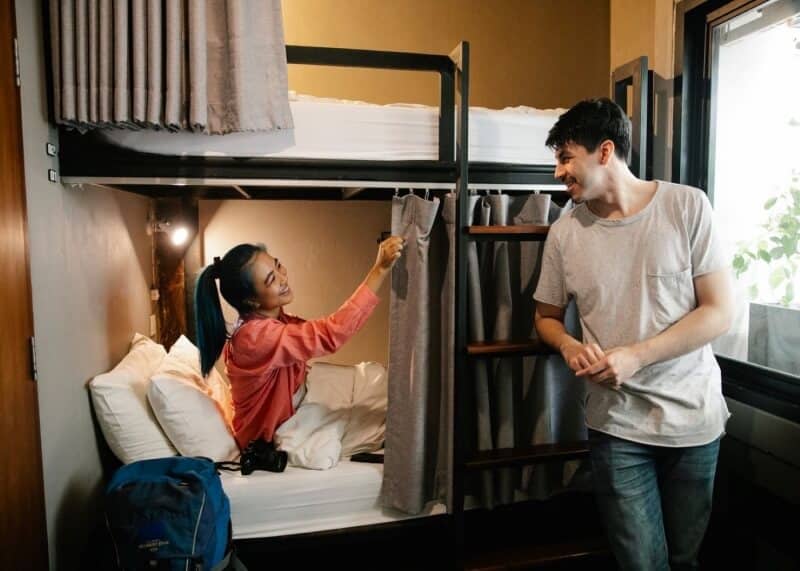 Singapore's water is as clean and safe as the rest of the city. Because of where it is and how small it is, the city-state of Singapore doesn't pose many problems for sailors.
This means you're able to relax and enjoy water sports like swimming, sailing, and jet skiing without worrying about your own safety or the safety of your belongings. You don't have to worry about water dangers unless you plan to go far out to sea.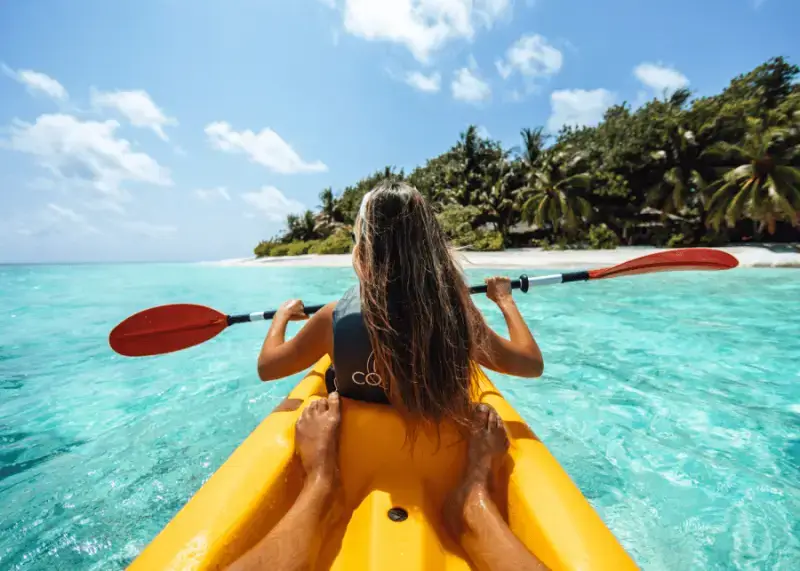 The weather in this area is usually mild and stable, so beach activities can be done in nice weather with little chance of storms. Also, Singapore's seas are usually pretty clean, which makes sense for a place called "the City in a Garden."
Singapore has many ports, so marine authorities are never far away. With their help, any maritime emergencies can be handled quickly and effectively. Also, all Singaporean ports are now safe and secure for visitors to use while they are at sea. This is because the police do regular drills to stop crime.
As a female tourist to one of the world's cleanest and safest cities, Singapore, you can feel safe and secure knowing that the city is committed to your safety and security. You don't have to worry about being attacked, robbed, or bothered while you're sight-seeing in Singapore. The country also has good lighting at night, which makes traveling safe and easy.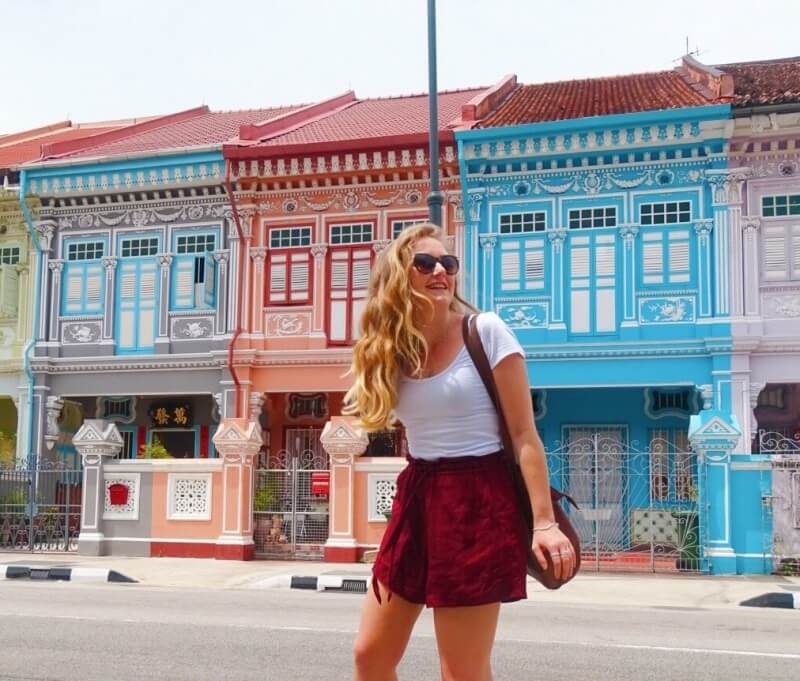 Also, the people of Singapore are friendly and helpful. If you ever need help, there will always be someone willing to help you. This is especially important for women who are traveling alone who might not know the area as well.
Lastly, a personal alarm is an extra measure of safety that could be very helpful in dangerous situations. Keeping these tips in mind can make sure that your trip to Singapore is fun and safe.
Singapore Smoking and Drinking Laws
Singapore is one of the cleanest and safest cities in the world. It also has some of the strictest laws against smoking and drinking in the world. You'll need to know this if you want to stay in a hotel or go out for drinks.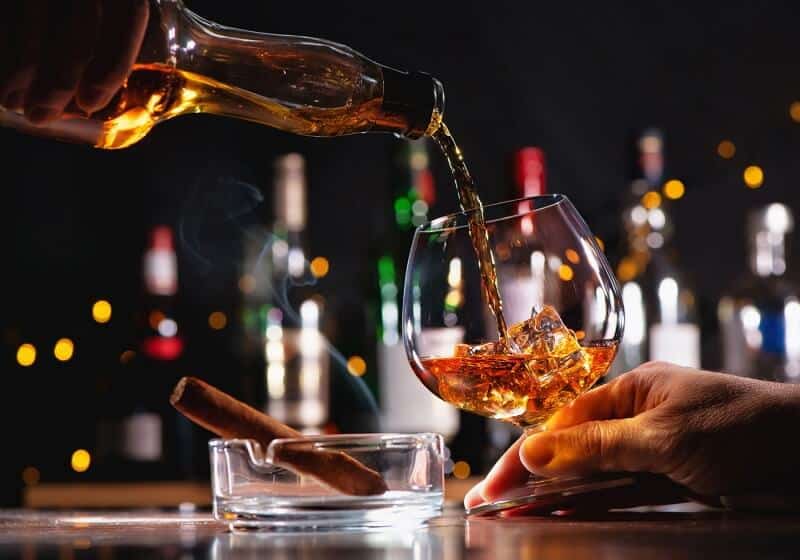 There are limits to where people can drink alcohol and smoke in public. For example, you can only eat and drink alcoholic drinks in certain places, like bars, restaurants, and nightclubs. No one under the age of 18 is allowed to buy cigarettes. People under the age of 21 are also not allowed to buy tobacco legally.
But many restaurants, taxis, public transportation, parks, and entertainment venues have strict no-smoking rules that include electronic cigarettes. Also, places should hide or cover up signs that say "Do not smoke." If you break any of these rules, you will get into a lot of trouble, including paying fines.
Littering and Graffiti Laws
It is well known that Singapore has very strict rules and laws in place to keep its people safe. People who go to Singapore should know that there are strict rules against littering, smoking in public, and putting up graffiti.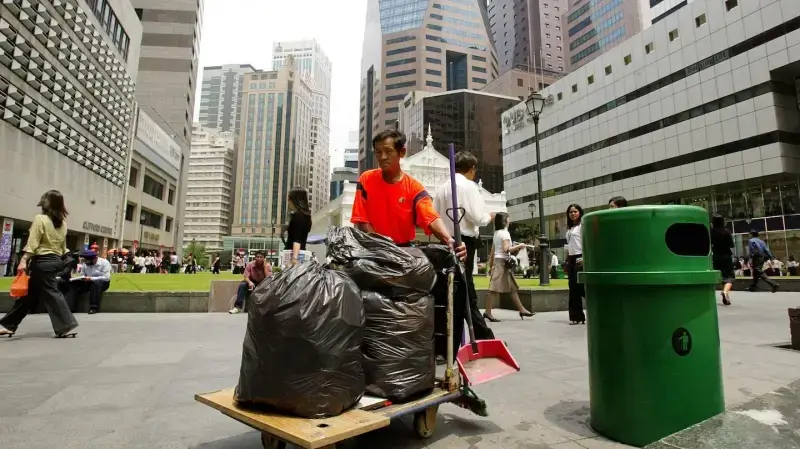 Depending on the situation, a person who throws trash on the ground could be fined up to S$1,000 ($734 USD). If you are found guilty, you could spend one day in jail for it. Streets, buildings, parks, and plazas are all places where you can't smoke. People who break the law can be fined up to S$1,000 ($734 USD).
Vandalism and graffiti are against the law in Singapore, which is a city-state. Depending on how bad the crime is, the person may have to pay a fine of up to S$2,000 ($1,468 USD) or go to jail for up to three years. So, people who go to Singapore should always be aware of other people's property and keep to themselves.
When going on a trip, it's important to think about any food allergies or other health problems you might have. Singapore is one of the safest and cleanest cities in the world, and it also has some of the best food in the world. Singapore is a great place to go for food because it has an interesting mix of Southeast Asian flavors.
Before you go, talk to your doctor about your allergies and sensitivities. A professional medical exam of possible allergens could help you be more ready for any allergic reactions that might happen while you are away from home.
Even though there are a lot of street vendors, you should be careful when choosing what to eat from them. Before you eat the meat you buy from them, make sure it has been cooked until there is no pink left and that it has been kept properly.
Even though Singapore is one of the safest and cleanest cities in the world, it's important to be careful when going out at night. Don't cross the street against the light, because doing so could get you in trouble with the law and put your life in danger.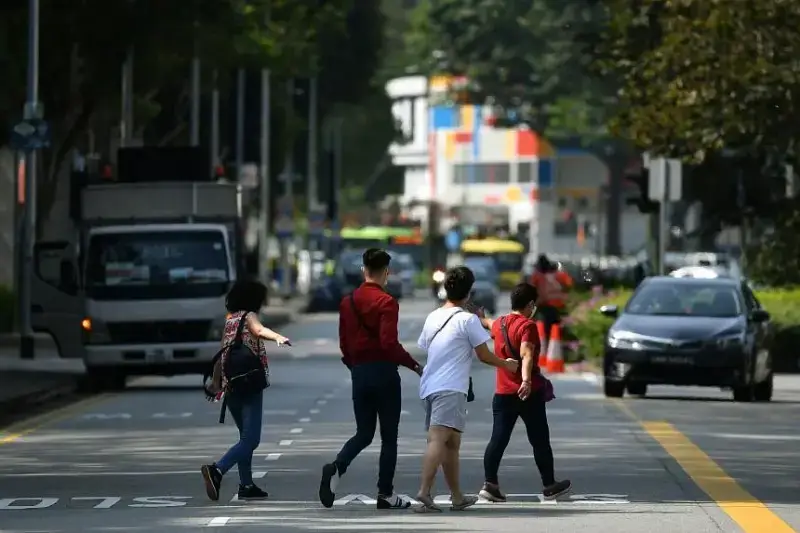 If you're caught jaywalking in Singapore, you'll have to pay a big fine. Depending on where you are from, you may have to pay more if you are caught smoking or chewing gum in public. Since these penalties can be pretty harsh, it's best to avoid them whenever you can.
Singapore is known as one of the safest cities in the world, but visitors should be aware that the country has strict drug laws. In Singapore, people who are caught with illegal drugs or who help sell them face harsh punishments, up to and including the death sentence.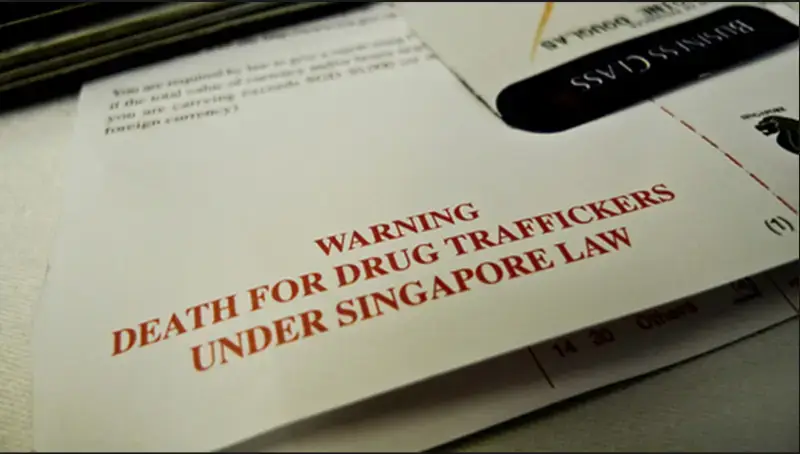 Illegal drugs should never be brought into Singapore, but that should go without saying. Put that out of your mind; don't even think about it! If you did that, you could get fines, time in jail, or even physical punishment. If you want to stay safe, you should avoid going to places that are known to have a lot of drugs. It's not against the law to walk around in these areas, but if you get too far from the main roads, you could get in trouble.
You can have a completely safe trip to Singapore if you just learn about the rules and follow common sense safety measures.
Singapore is one of the safest and cleanest cities in the world because it has so many ways to get help in an emergency. Call 1800-255-0000 to reach the Singapore Police Force at any time of day or night. The force is on call to keep people safe, make sure the law is followed, and protect private property.
The Singapore Civil Defense Force (SCDF) is ready to help with medical emergencies, fires, and other rescues anywhere in the country, 24 hours a day, 7 days a week. If this is an emergency, please call 999 right away. If it's needed, SCDF can help with CPR, call an ambulance, and give first aid.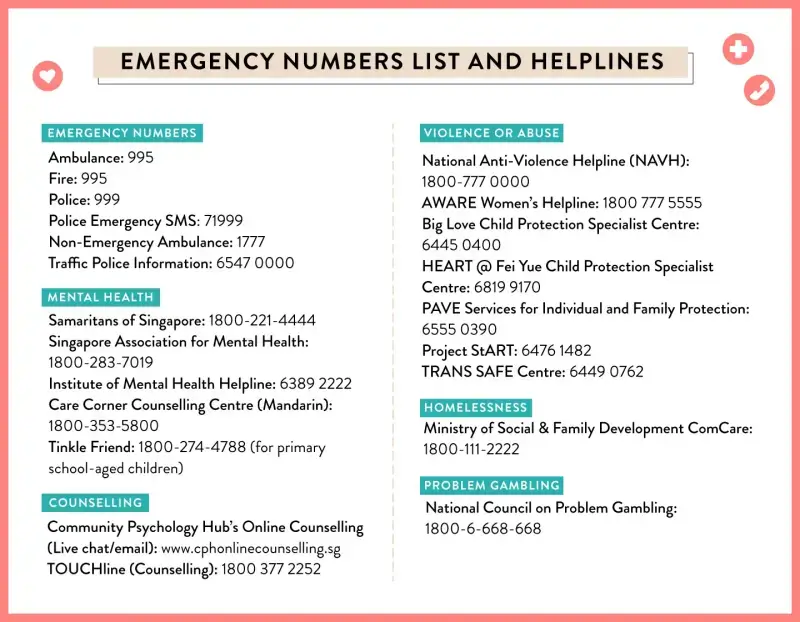 If you are ever in danger or feel threatened, you can call the police by pressing a button on your phone. With the free apps Stomp Out Crime and I'm Alert, it's easy to get in touch with the police with just a tap.
Keep an eye out for safety pods at busy places like bus stops and train stations to find one of the city's many Safe Zones, where you might get help in an emergency. If something unexpected happened while you were in Singapore, you can be sure that all the steps needed to keep you safe and secure would be taken.
The fact that Singapore is one of the cleanest cities in the world and that it is friendly to LGBTQ+ people make it a top place to visit.
Since many businesses in Singapore are geared toward the LGBTQ+ community, people who are part of that community say they felt welcome and warm in the Lion City. It is also very safe to talk about your sexual orientation in public.
Keep in mind that LGBTQ+ people still don't have full rights in Singapore. For example, being gay is still illegal and same-sex marriages aren't protected by the law. For your own safety, it's a good idea to learn about the rules and habits of the country you're going to before you go.
Singapore is one of the cleanest and safest cities in the world, which makes going there easy. Still, you can take steps to make your time here as safe and worry-free as possible. Here are some things to keep in mind.
Be Aware of Your Surroundings
No matter what time of day you're out and about, it's important to stay alert. Keep your wits about you, stay away from people who look suspicious, and try to stay in well-lit, busy places as much as possible.
Telling friends and family about your trip plans, especially if you're going alone, can help keep you safe. Keep someone in the loop about your plans so they can call to see how you're doing. Also, you should always have a cell phone with you and have the right numbers programmed into it in case you need help right away.
Carry Minimal Personal Items
Minimalists usually have a better time when they travel because they don't have to worry about carrying around heavy luggage or making room in their hotel room for things they don't need. Learn how to pack well so you can travel light without sacrificing comfort or ease.
Customers who want to book a hotel room should do their research and read reviews from other guests. Check to see if the hotel has a good name, is in a safe area, and has security that works around the clock. You should always lock your room door, even if you're only going to be gone for a minute. This way, no one who shouldn't be there will be able to get in and possibly damage any valuables that have been left there.
The final tips for travelers who planned to visit Singapore is, don't overstay! Before your Singapore tourist visa validity ends, leave the country or apply for extension.
Overstaying in Singapore is a serious offense and can result in fines, detention, deportation, or even a ban from re-entering the country in the future. Such penalties can lead to unnecessary stress and spoil the pleasant memories of your trip. By staying within your visa's permitted duration, you demonstrate your respect for the country's laws and culture.
Singapore is a great place to visit if you want to feel safe and secure. It is one of the best places to visit in the world for tourists because it has some of the most modern facilities, public services, and safety measures.
Keep these tips in mind when you go to Singapore to make sure you stay safe and secure. Book a place to stay with good security, only bring what you need, and keep your cell phone with you at all times.