Whether you're in Singapore for business or pleasure, the next few days are likely to be pretty active for you. In the mean time, you've to try various foods as well.
Singapore's city-cuisine might not be the first thing that comes to mind when you think of the country. But if you want to see what Singapore is all about, you should definitely try some of the local food and visit the restaurants and food places.
There are many best places to eat in Singapore, but some of them are so good that you'll eat until you're happy! This guide will tell you everything you need to know about the finest places to go, the best things to eat, the best local specialties, and important tips you should think about.
Let's find the best places to eat in Singapore
Tourists who love food enjoy the diversity of cuisine in Singapore and often come back to the country just to enjoy it. This busy city has many different food options, ranging from expensive fine dining to affordable street food.
Here are some of the best places to eat in Singapore:
Best Hawker Food in Singapore
The best way to find good food at a reasonable price in Singapore is to go to one of the many hawker centers. Such classic open-air buildings are an essential part of everyday life as they house a wide range of street food stalls which is very unusual for other countries. Most Singaporeans buy their meals from these booths because they are quick, tasty, and cheap. Let's check the best hawker food in Singapore:
Even though Adam Road Food Centre is small, it is known all over Singapore for its hawker food. The Adam Food Centre opened in 1974 to serve the street vendors who had established themselves along the Bukit Timah Canal. It has been known for a long time as the place to get best Malay food in Singapore.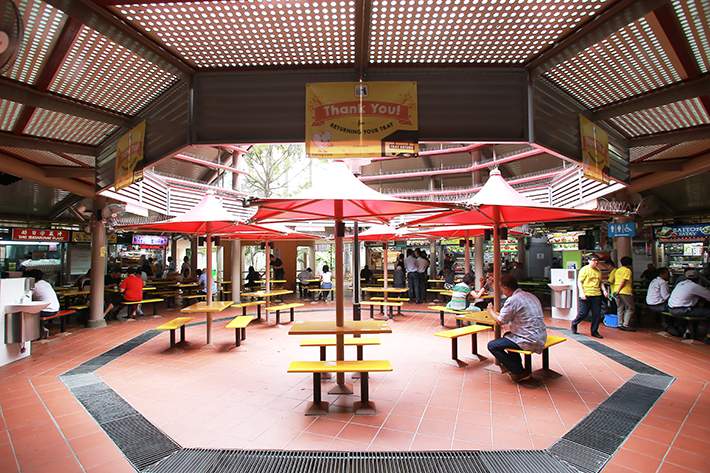 Best stall to eat in Adam road food centre: Selera Rasa Nasi Lemak
The Maxwell Food Centre is a popular place to eat in Singapore. Both foreigners and Singaporeans go there often. Some restaurants have been hurt by the effects of mass tourism and commercialization, but Maxwell road food centre is still the place to go for authentic Singaporean food at a reasonable price for lunch and dinner.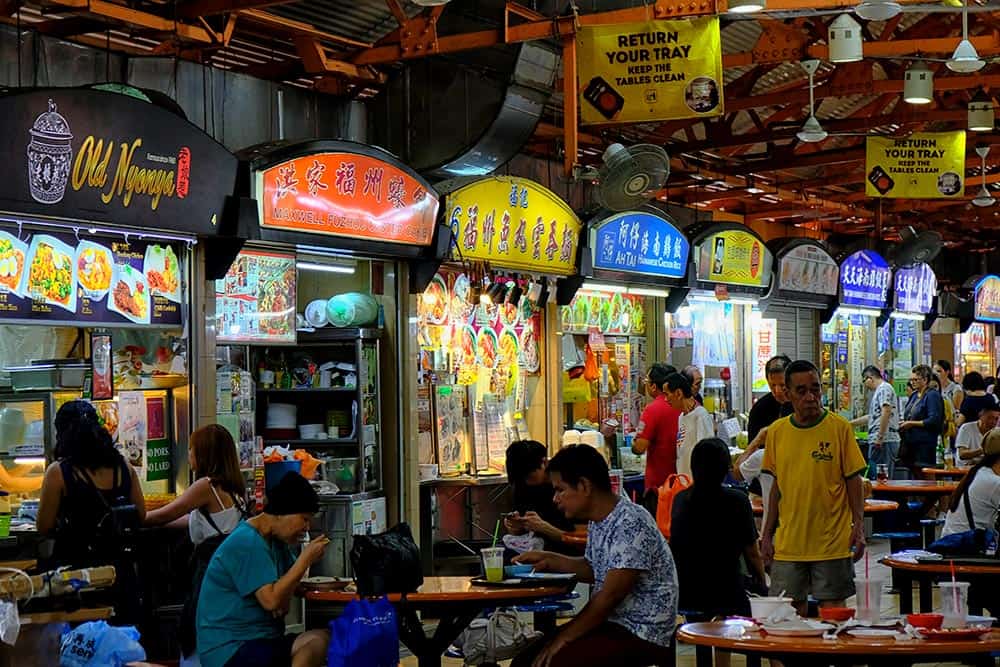 Best stall to eat in Maxwell food centre: Fu Shun Roasted Meat Specialist
Old Airport Road Food Centre
The Old Airport Road Food Centre is a well-known hawker center. It is on the old runway of Singapore's Kallang airport and is where people go to get cheap, high-quality hawker foods. On the ground floor, there are more than 150 stalls, and on the second floor, there are stores that sell weird things.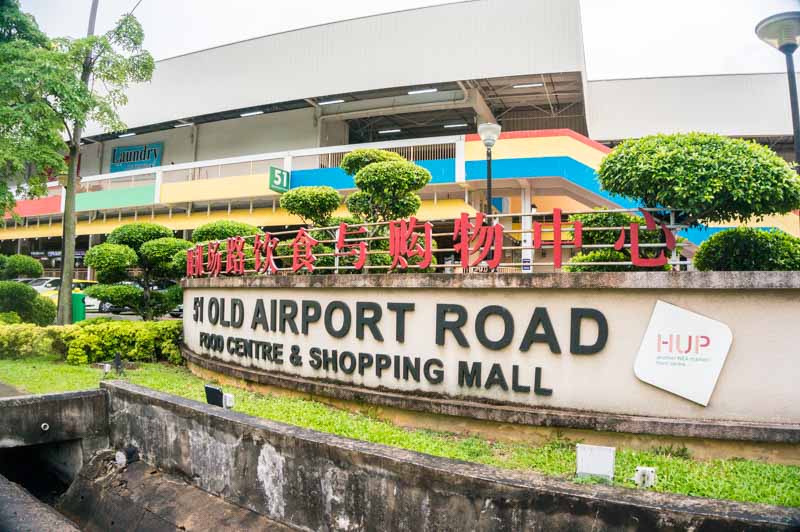 Best stall to eat Old Airport Road Food Centre: Nam Sing Fried Hokkien Mee
In Singapore, the Newton Food Centre is a well-known hawker place to eat. There are more than 100 shops there, so you'll have a lot to choose from. At the Newton Food Centre, there are a huge number of seafood vendors, so if you're looking for some seafood delicacy, this hawker centre is perfect for you.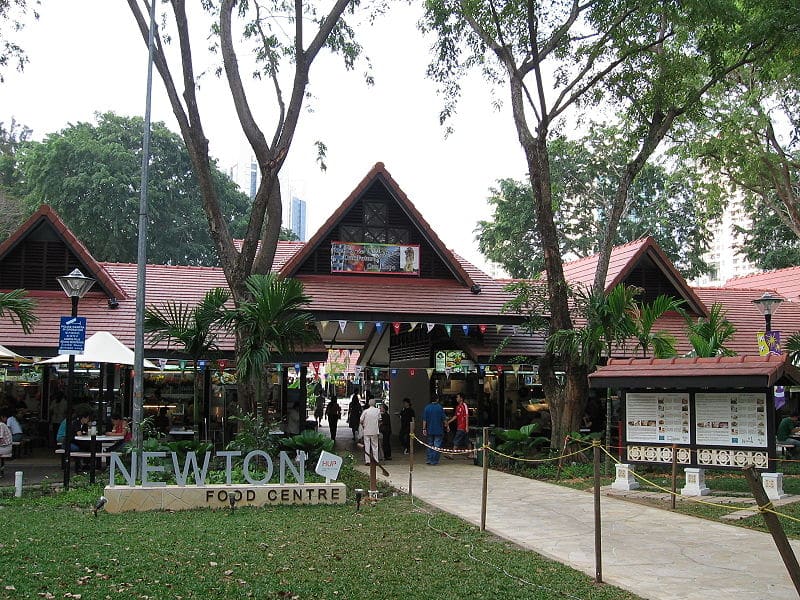 Best stall to eat in Newton Food Centre: Guan Kee Seafood
In the heart of the financial area of Singapore, you'll find Amoy Street Food Centre. In this busy food court, there are both traditional hawkers and new-generation business owners who have updated classic hawker foods. If you can, try not to go at lunchtime, when everyone from the nearby offices will be out eating their favorite hawker food.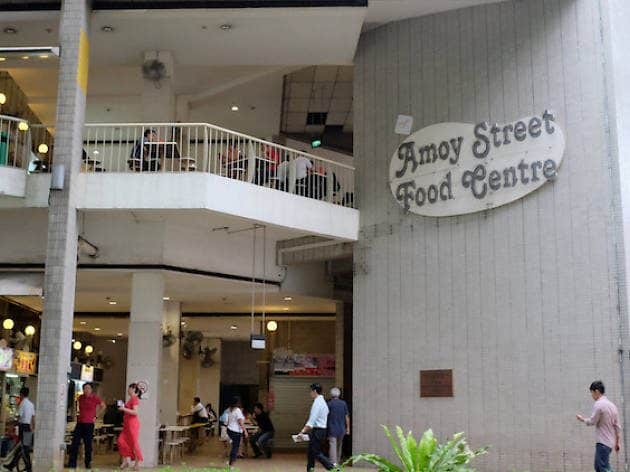 Best stall to eat in Amoy Street Food Centre: Amoy Street Fried Kway Teow
Ghim Moh Market & Food Centre
Ghim Moh Market & Food Centre, which began its operations in 1972, remains a popular spot for many locals and tourists. Now almost half a century old, several stalls here have gone through facelifts and a change of hands, but one thing remains: no frills, just well-made good food. There is quite an impressive variety and selection of dishes here that will satisfy every hawker lover's cravings.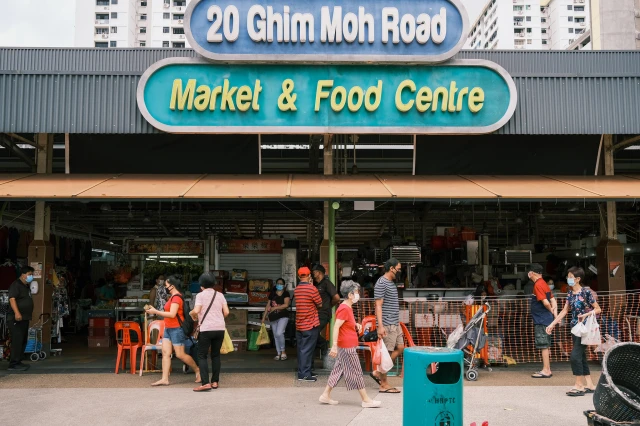 Best stall to eat in Ghim Moh Market & Food Centre: Jiu Jiang Shao La
Best Food Court in Singapore
Food court in Singapore are a blessing for anyone who likes to eat for fun because they have so many low-cost, tasty, and easy-to-get-to options all in one place. These beautiful food courts take the traditional hawker dining experience to the next level, making you want to take pictures of both your food and the surroundings. Below are the best food court in Singapore:

Great World City Food Court
Early this year, Great World City Food Court got a huge makeover that quickly brought it into the present and the future. When you go to the food court today, the digitalized ceiling and other space-age touches could make you feel you're in the year 2050. All the food stands in the Great World City Food Court look like train carriages to match the theme of the place.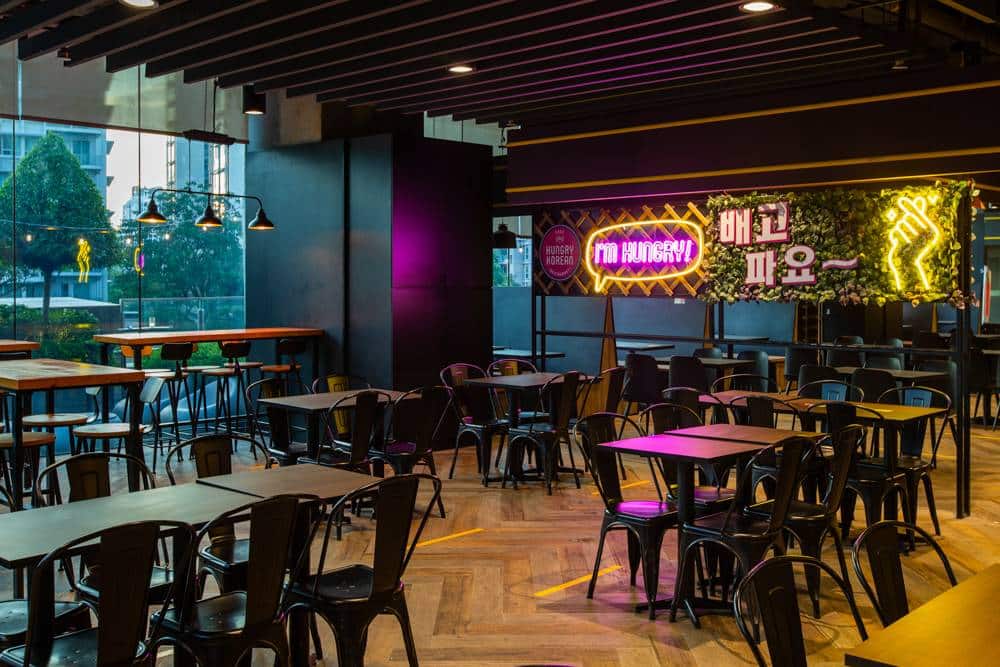 Best stall to eat in Great World City Food Court: Hungry Korean
At Tekka Place, the same people who run Artbox Singapore and Shilin Night Market have opened a new food court called Eatbox. Just outside of the entrance, along the passageway, you can look at the murals, which are changed every six to eight months. These arts feature funny doodles or cartoons and art inspired by local foods.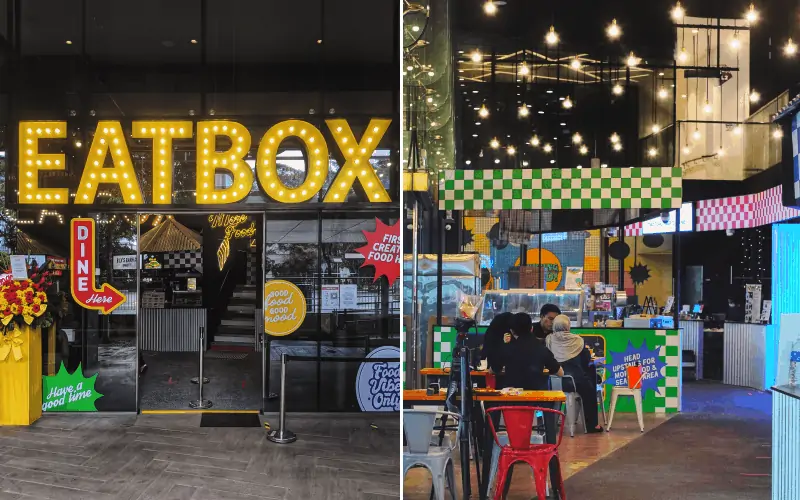 Best stall to eat in Eatbox by Artbox: Satay Ummi
Timbre Plus is a lot of things – an updated urban food park with a wide range of restaurant-quality and casual food for cheap prices. The food stands are in brightly colored containers that make the area feel like a party. On Wednesday, Thursday, Friday, and Saturday nights, diners can love all kinds of live musical performances while they eat.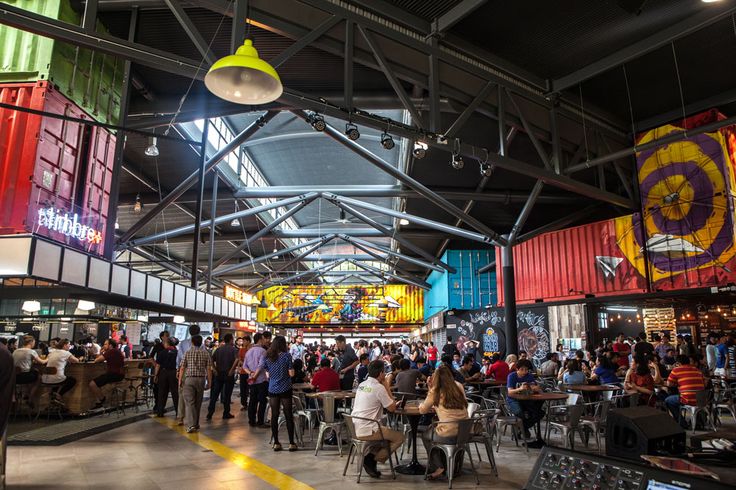 Best stall to eat in Timbre Plus: Wong Kee
From the Tanah Merah MRT station, you can walk to The Bedok Marketplace in 10 minutes. Each booth looks like a storefront in Chinatown. The Bedok Market Place in Simpang Bedok is full of hawker stalls where you can buy delicious food at a fraction of the price of a restaurant.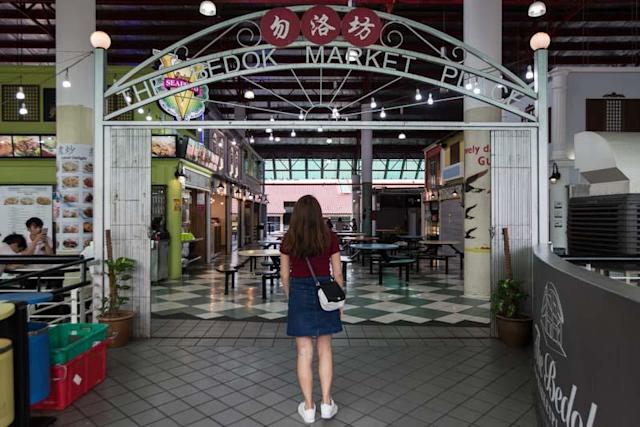 Best stall to eat: The Burning Oak
Interim Market At Southside
The word "interim" in the name comes from the fact that Sentosa's hawker stands are only there for a short time. The Market Conjunction Southside Sentosa is a great place to get away from the hustle and bustle of the city. This food court is mostly black and white on the inside, with only the warm light from the signs adding color.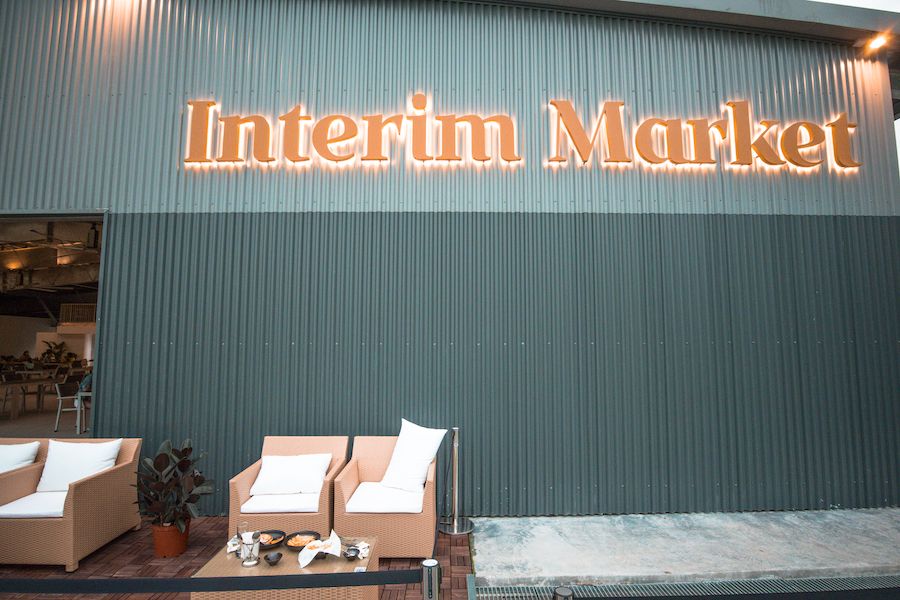 Best stall to eat: Buns2Buns
There are many world-class restaurants in Singapore. They serve everything from Japanese to Italian to Indian to Mexican food, and almost all of them have great decor and service. You'll have too many options, whether you want to try something new or are craving a classic.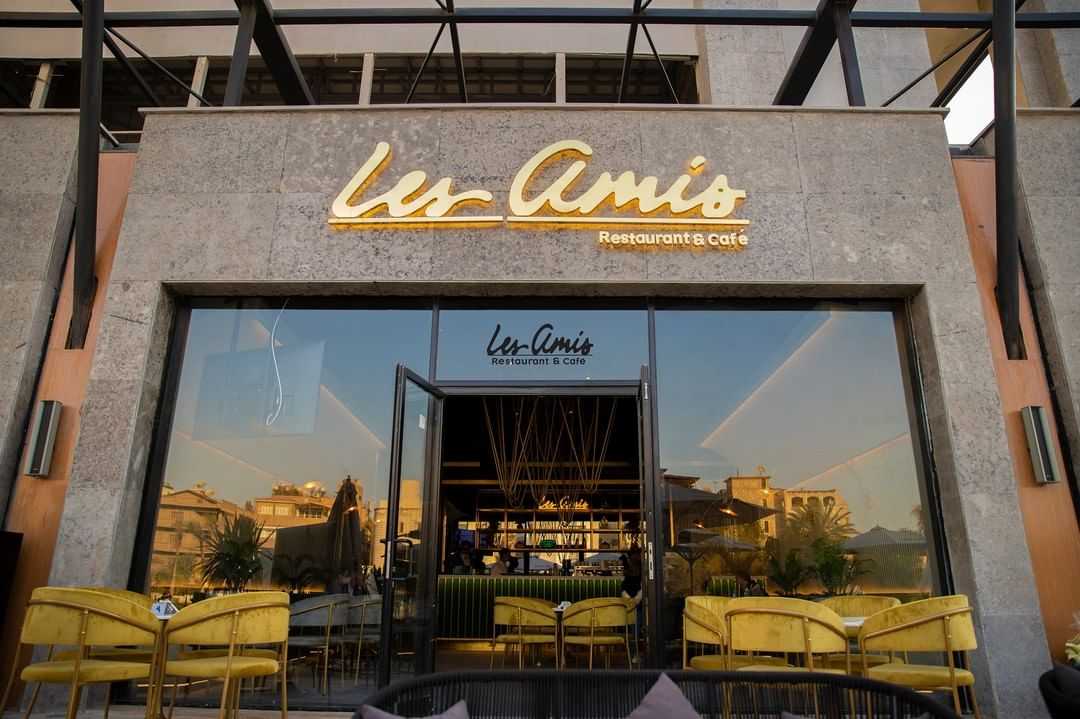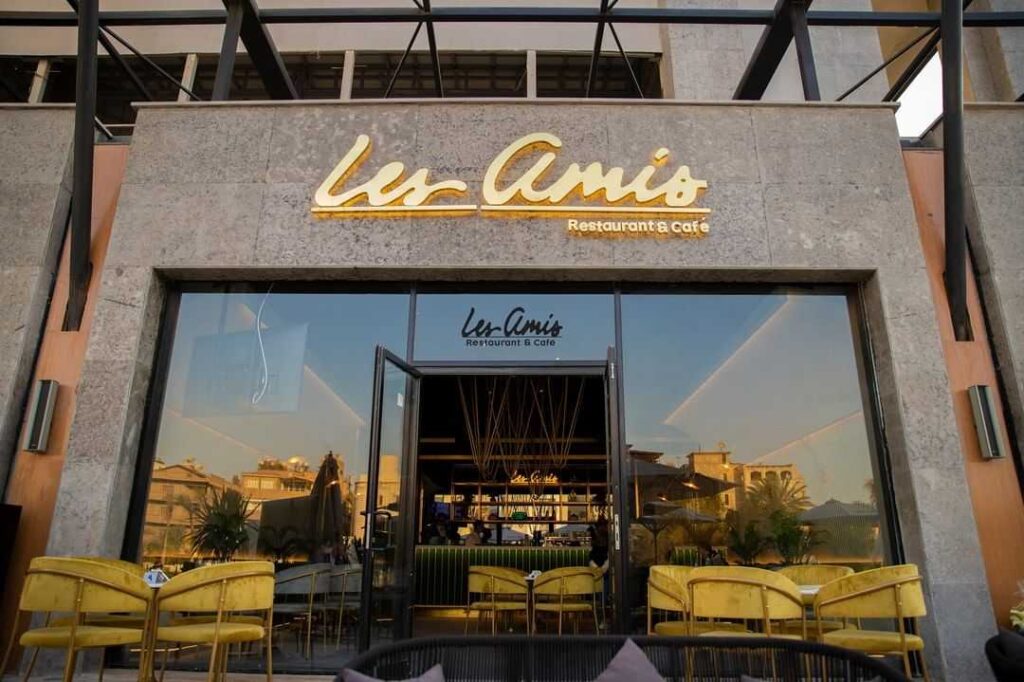 Les Amis is a restaurant in the middle of Singapore that has won many awards and is widely thought to be one of the best in all of Asia. Since 1994, the restaurant has been an important part of Singapore's high-end dining scene. It serves traditional French food with a Japanese twist.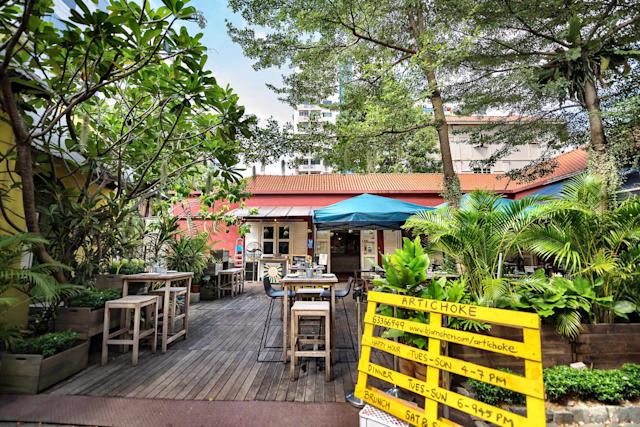 Artichoke is right in the middle of Singapore's Arts and Heritage area. Since 2010, the owner and head chef, Bjorn Shen, has been making tasty meals for you lovely people. It's a lot of fun to eat here, and the chefs put their own spin on Middle Eastern flavors and ingredients to make dishes that folks can't wait to upload to Instagram and then eat.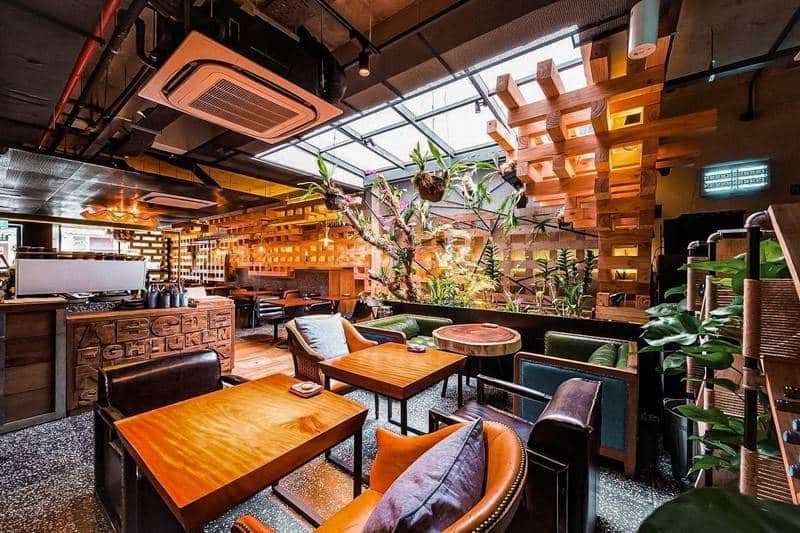 Since it opened in April 2016, Birds of a Feather has become known for putting a modern twist on traditional Chinese Sichuan food. When you eat these refined takes on traditional Sichuan food, you won't feel like culture is being shoved down your throat or that you're not being taken seriously.
Rishi Naleendra made a name for himself in the Singapore restaurant business with Cheek by Jowl, which is now called Cheek Bistro. Cloudstreet is his second child. In 2018, he was given his first Michelin Star for his work at Cheek. This vibran restaurant showed up in very creative ways of combining tastes, and even the less creative meals were well made.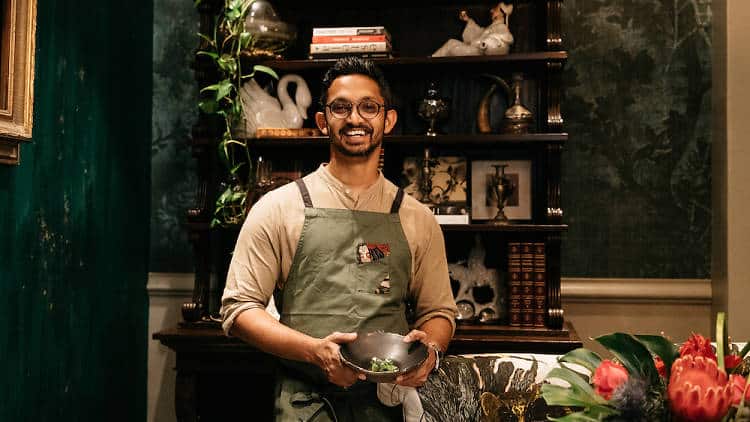 Candlenut Kitchen, or just Candlenut, has been a popular restaurant in Singapore serving authentic Peranakan food since it opened in 2010. Malcolm Lee is the owner and head chef of a restaurant in Tanglin. This exquisite Peranakan restaurant is a great place to have dinner with business or pleasure guests from out of town.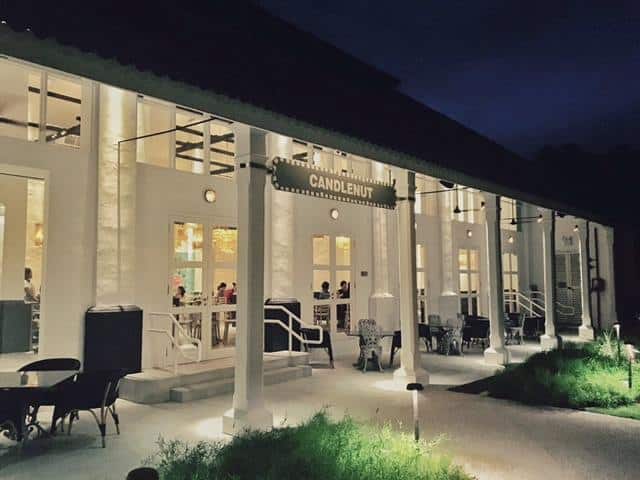 Cafes in Singapore are available everywhere. And brunch has become a staple in most of daily Singapore lifestyles nowadays, allowing for a late morning sleep-in, especially during weekends. Whether you're looking for the perfect Instagram shot, a new weekend brunch hangout, or a mean cup of joe, these cafés in Singapore deliver on all those fronts and more.
Abseil is one of the newest cafes on Shenton Way. It is known for its high ceilings, modern furniture, and simple, one-color design. Moreover, it has a modern, simple look and serves great coffee and espresso. And if you can get one of the 5 seats at the bar, you should try the Abseil ($8.50), which is the shop's version of an Einspanner.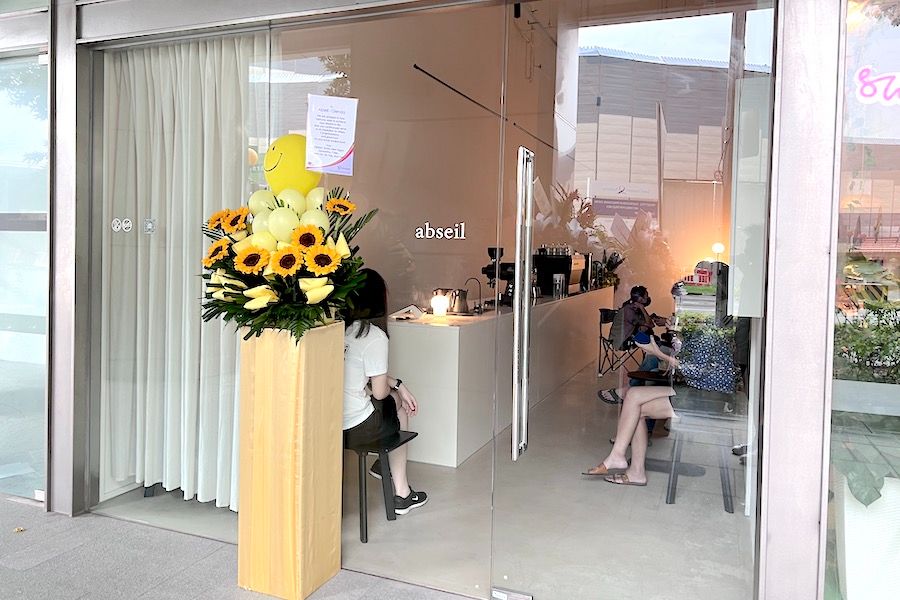 There is no better place to shatter the popular myth that vegan and vegetarian food is inherently inferior to the opulence of the Cultivate colonial setting. Some part of the amazing experience originates in the wonderfully creative presentation of each dish. Here, the best one is Prune and Dark Chocolate Brownie with Bitter Chocolate Ganache (S$16).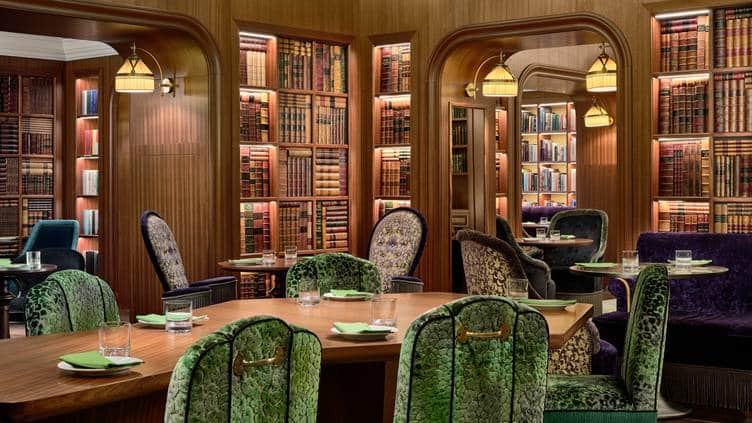 The Populus Coffee & Food Co
The Populus Coffee & Food Co is one of the most well-known cafes from Tanjong Pagar because of its absolutely stunning and photogenic food. Constantly plagued by long queues, Populus is known for being one heck of a brunch place. They are especially famous for Buckwheat Pancake (S$18.50), the Populus Scramble (S$18) and their grain bowls and donburis.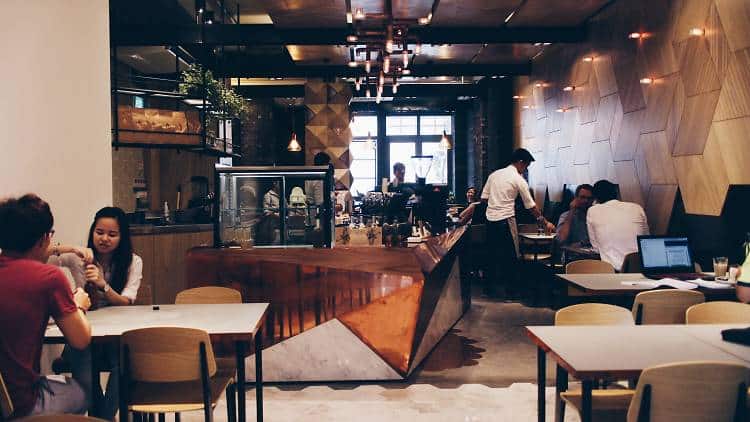 Percolate feels like an honest, unpretentious, cozy café, and certainly sets out to bring more life to the Bedok neighborhood. This easy Going cafe offers coffees, pastries, cakes & snacks, plus coffee beans & grinders. Their best food includes Banana Date Loaf ($6.50), Organic Granola ($7), Croissants ($3.50-$4.50) and Sandwiches ($7-$10).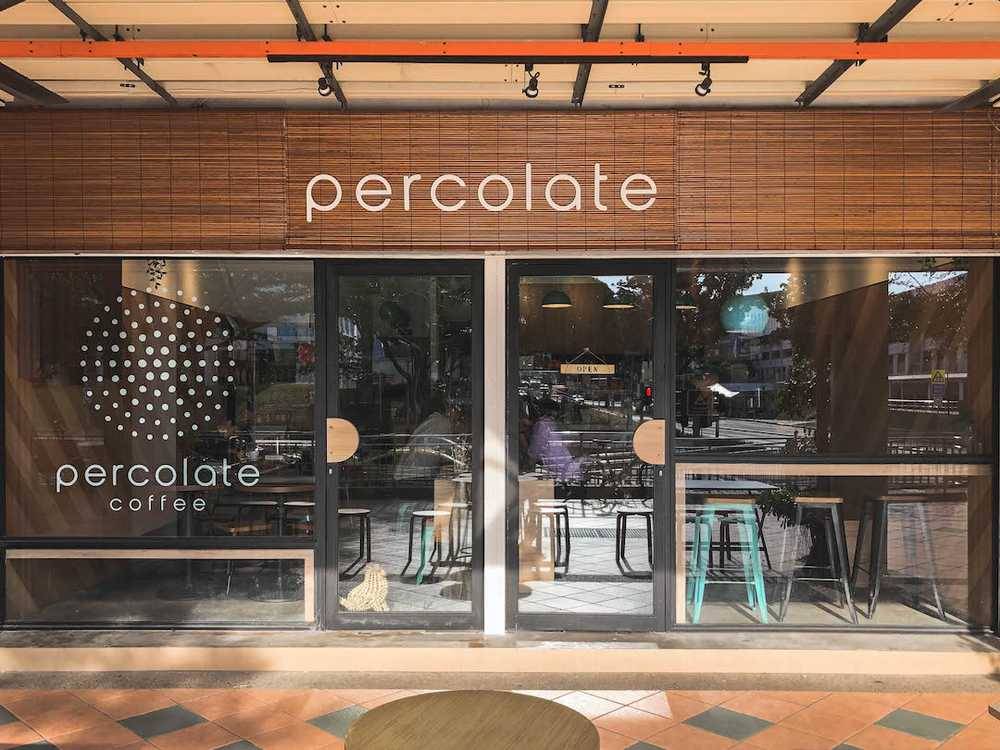 Glasshouse, a semi-permanent institution, is a welcome change of pace from the typical Singaporean café. You'll be able to experience the simplicity of a bright and spacious cafe with their simple interior and great natural light. The Glasshouse Specialty Coffee ($3.5 and $4 for black and white coffee) & Toast Bar in Chijmes is a popular spot, and for good reason. If you don't mind people watching as you drink your coffee, The Glasshouse is the perfect place to do it.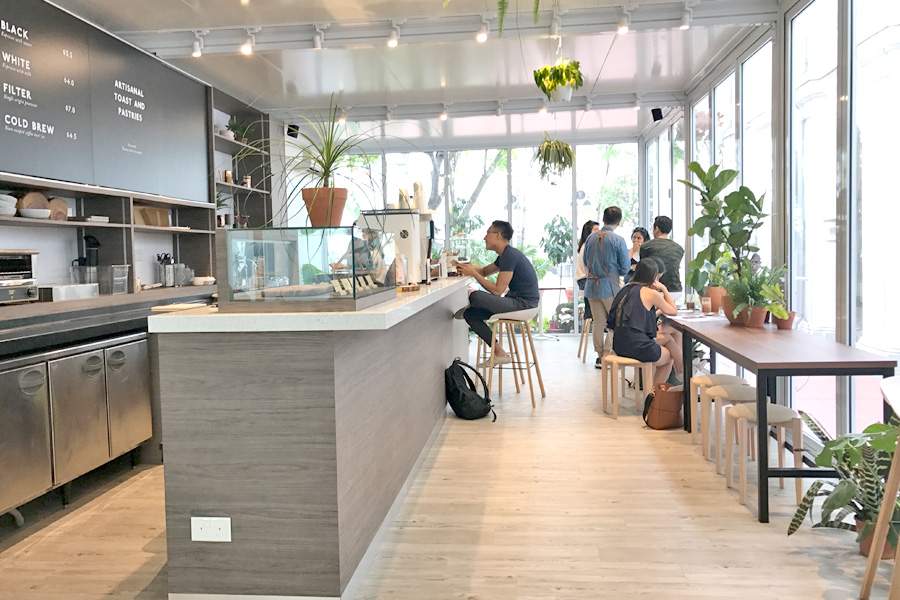 If you like sweets or are looking for a place to get dessert in Singapore for a special occasion, these suggestions might be just what you need. Let's look at some of them.
Indulge in some sweets made with delicious durian at the Durian Bakery. This bakery sends out every cake they make with great care, which is why they are so popular for special events like birthdays. Not only is each item made and decorated with skill, but it can also be made unique with the help of birthday cake accessories.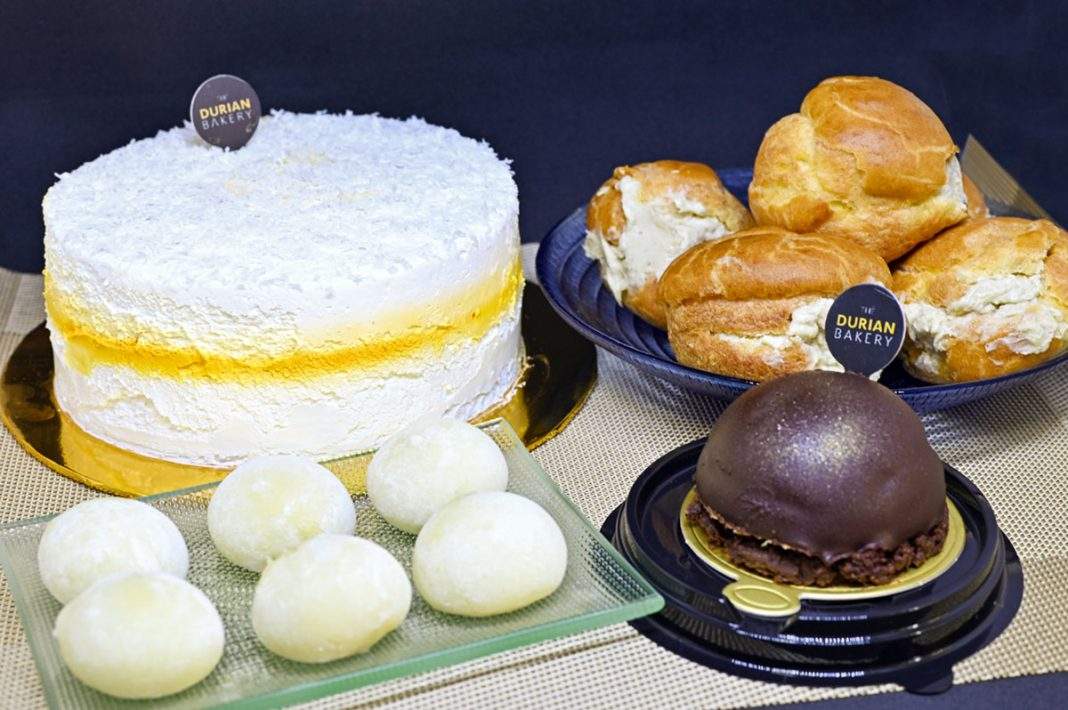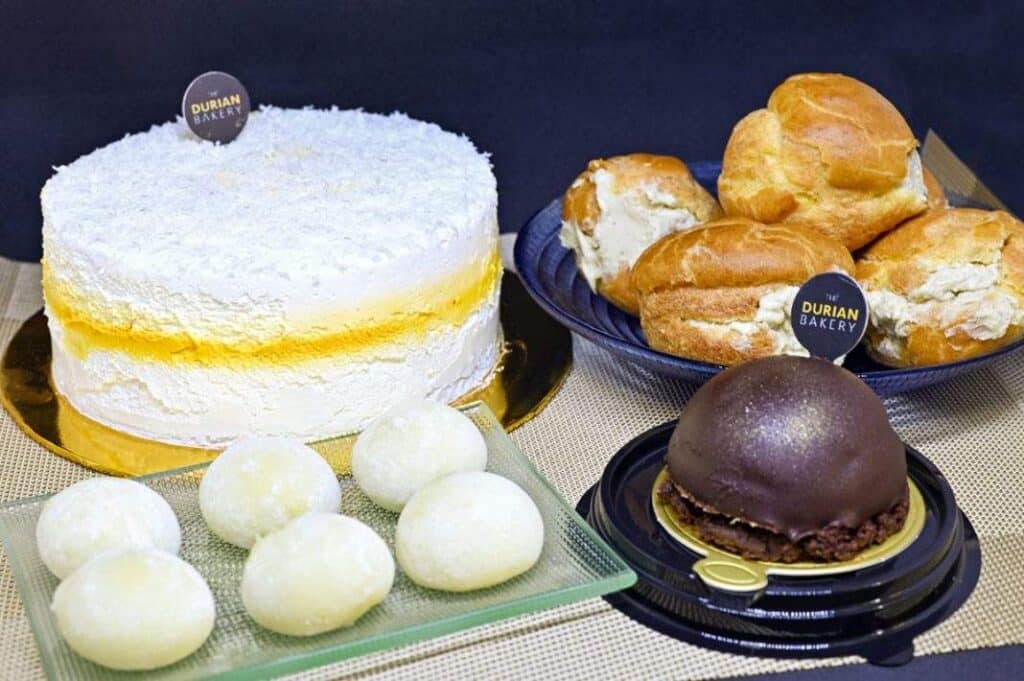 FLOR Patisserie is a French patisserie with a Japanese twist, serving pastries with a Japanese flavor profile. They take great pride in the fact that all of their baked goods are made with only the freshest and best quality ingredients. Actually FLOR does this because they believe in honest baking with the best ingredients. Because they use a lot of fresh fruits, their sweets are not as high in fat and sugar as traditional French pastry.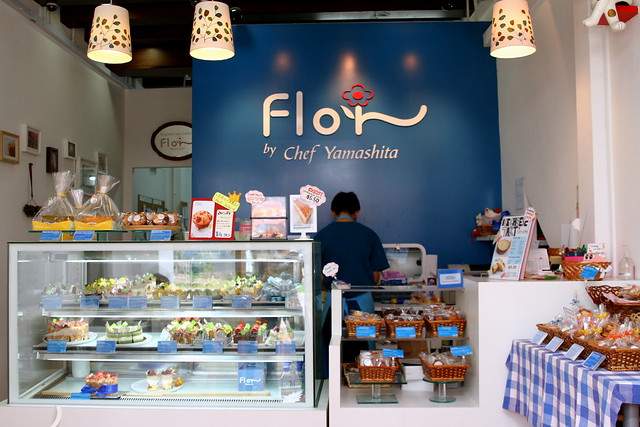 Many people were interested when Mr. Holmes Bakehouse said that their world-famous cruffins will soon be available in Singapore. Cruffins are a tasty mix of muffins and croissants. They are made from croissant dough and baked in muffin tins. However, besides cruffin, every other item on the menu is also a chance to try a creative, tasty, and Instagram-worthy baked good.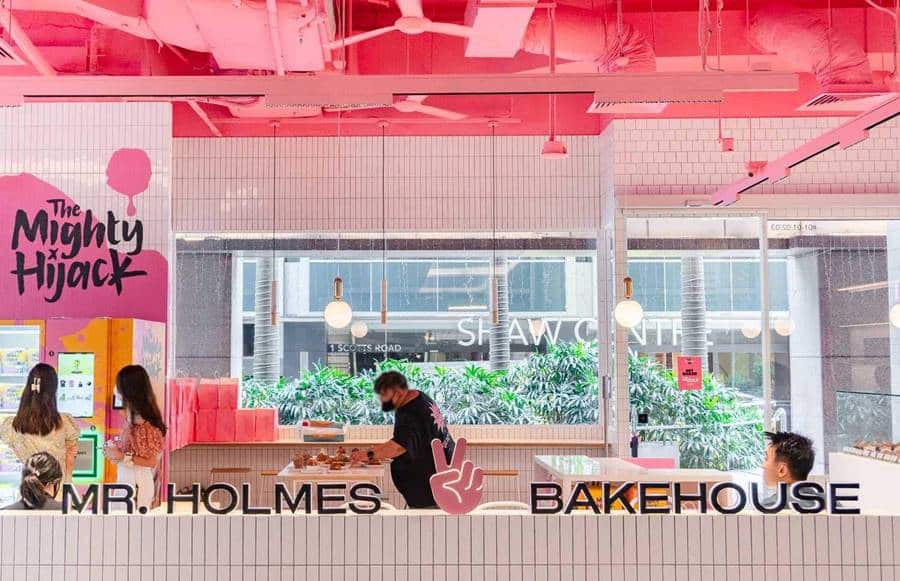 These fast-food places in Singapore have been around the longest, and even though they have changed a lot, we still love them. Here are some of the popular ones.
When the first Yoshinoya restaurant opened in Singapore's Ngee Ann City in 1997, it was a new and exciting thing: a fast-food chain that didn't focus on fried chicken. Rice bowls, udon, and curry rice are all delicious options at this Japanese franchise restaurant that will leave you feeling satisfied.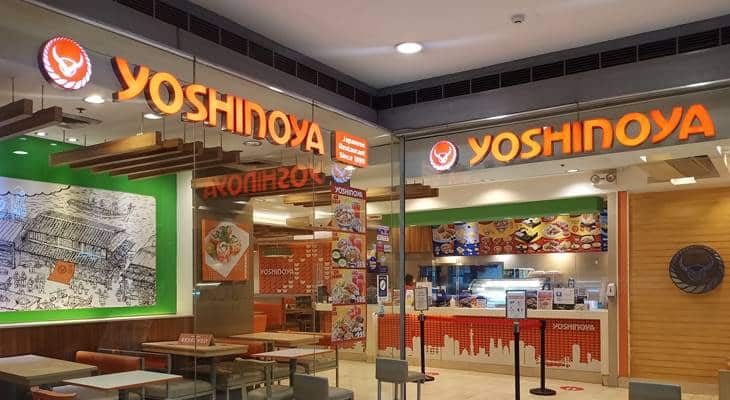 Subway is a well-known brand all over the world, with more than 40,000 locations in more than 100 countries. Singaporeans took notice when Subway started offering healthier alternatives to conventional fast food in 1996. Since then, people have always gone to them when they want a quick sandwich or a tasty cookie.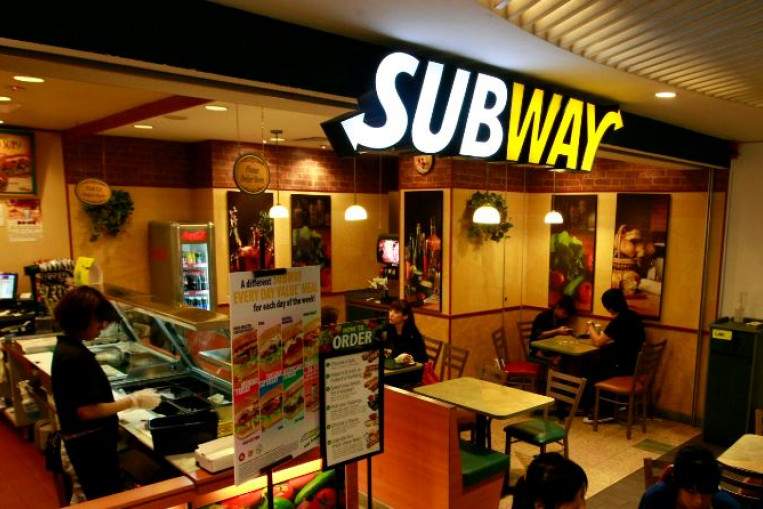 Arnold's is one of the first fast-food places in Singapore that serves fried chicken. Its first location, which was tucked away in a corner of the city square, is still open for business. In 1984, they were one of the first fast-food places to get a certificate that said it was okay for Muslims to eat there.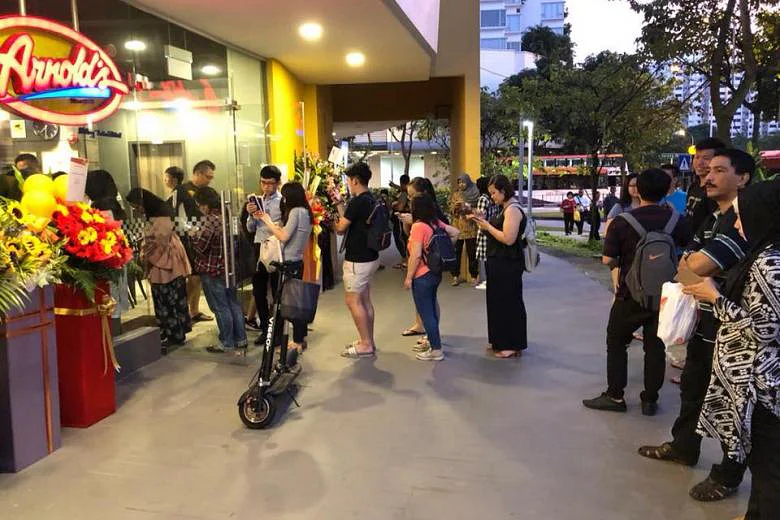 Even though Singapore is a small country, it has different types of places to eat that can satisfy even the biggest appetites. Malay, Chinese, Indonesian, Indian, and Western ingredients and methods are all found in its food because its people come from many cultures and speak many languages. Here are some of the area's most popular dishes.
Bak Kut Teh is a popular dish in Malaysia and Singapore. It comes from China and means "pork bone tea," which is also what it is called. The local Bak Kut Teh is usually peppery and uses spices like star anise in a subtle way. Also, pig rib meat is the only choice for this soup if you want a smoother texture.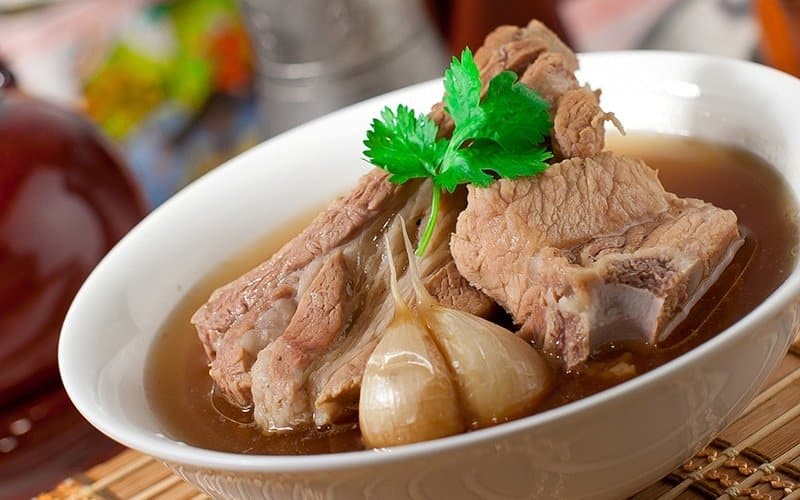 Best place for Bak Kut Teh: Ng Ah Sio Bak Kut Teh
One of the most famous dishes in Singapore is chicken rice, which you can get in several ways at hawker centers and restaurants all over the city-state. If you're wondering what makes chicken and rice so good, we'll tell you: the rice is cooked in chicken broth that has been flavored with garlic, ginger, and pandan leaves.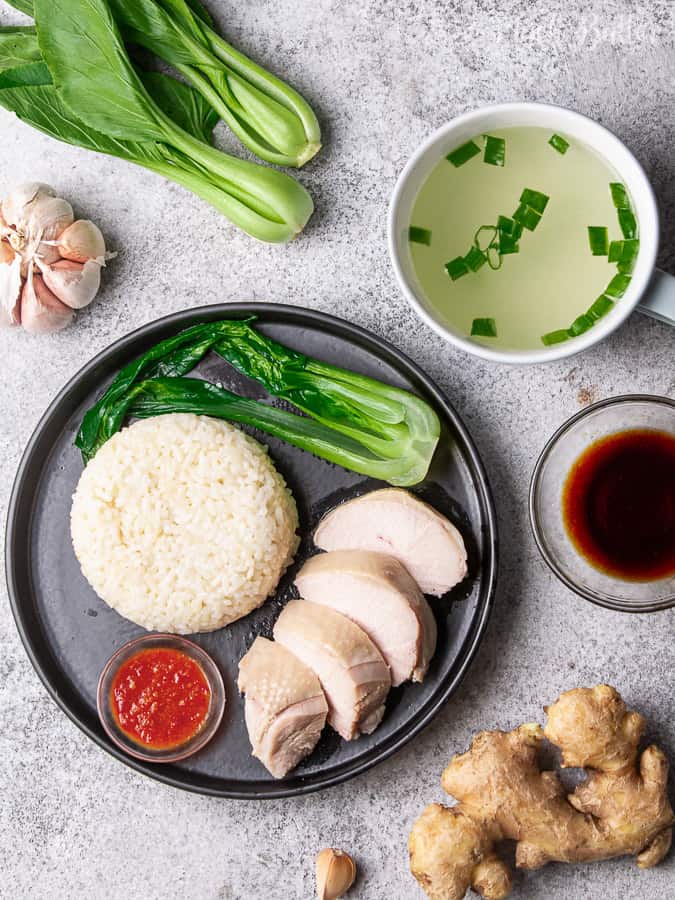 Best place for Chicken rice: Wee Nam Kee Chicken Rice
Even though this Singaporean dish of wanton noodles probably came from Hong Kong, it has become a big part of our culture. A small bowl of soup is served on the side, but the Singaporean version is usually eaten dry, with slices of pork char siew and pig-filled wanton dumplings.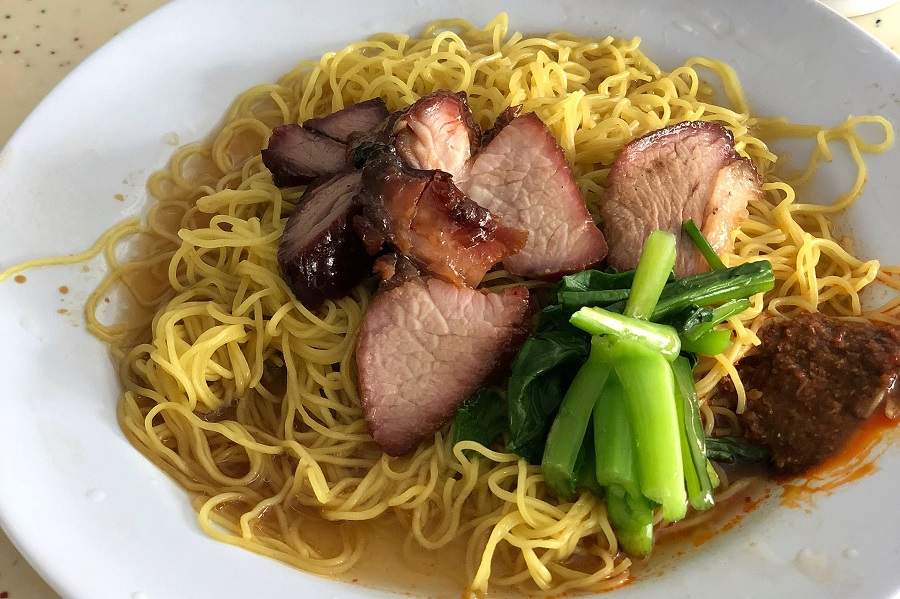 Best place for Wanton Mee: Ji Ji Wanton Noodle Specialist
Nasi lemak is tasty at any time of day and can be eaten for every meal. The coconut cream that is used to steam the rice gives it a pleasant taste and smell. Rice, peanuts, an egg, and sambal are the main parts of a Nasi Lemak meal. Fried anchovies can be served on the side if you want (chili paste). People often judge how good Nasi Lemak is by how good its sambal is.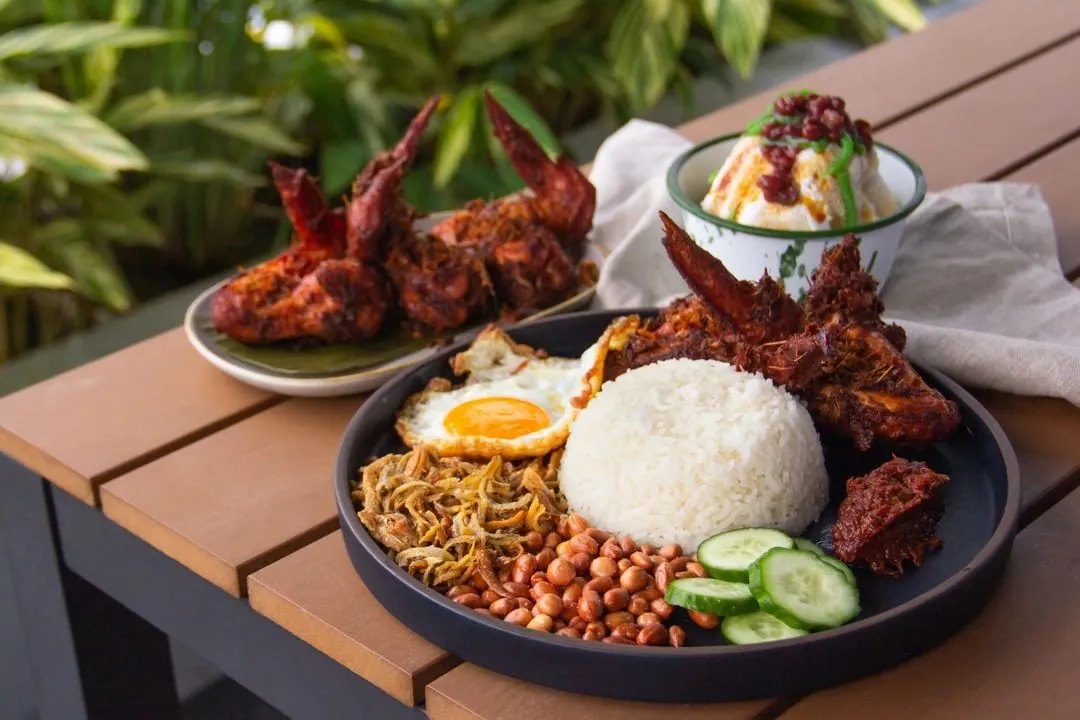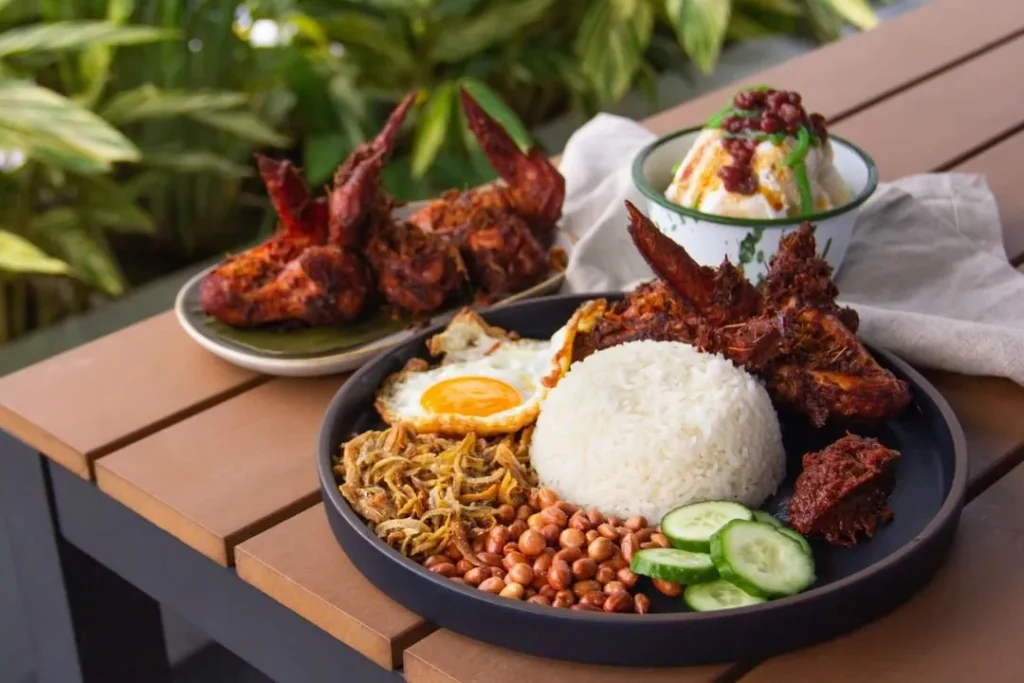 Best place for Nasi lemak: Coconut Club
Char kway teow is one of the most popular dishes in Singapore. To make Char kway teow, you cook flat rice noodles and tubular yellow wheat noodles in garlic, sweet soy sauce, and lard. Then you add things like egg, Chinese waxed sausage, fishcake, beansprouts, and cockles.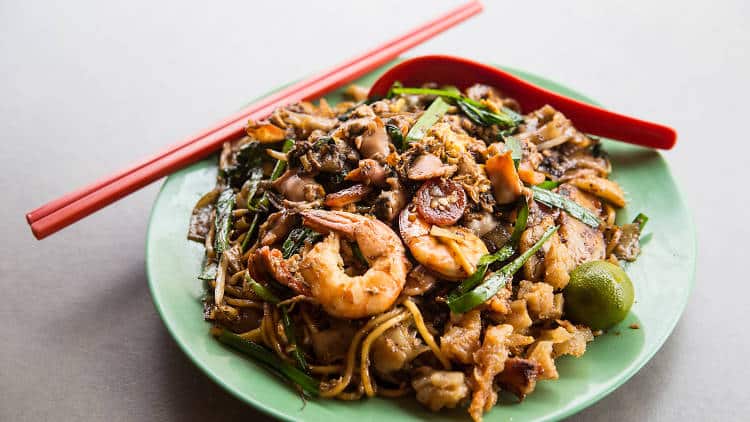 Best place for Char kway teow: Cockle Fried Kway Teow
Open-air coffee shops, called kopitiams, are a popular place for locals to meet up for a drink or two, some light food, and friendly conversation. A classic white rectangular loaf is toasted on a bread grill and then spread with coconut or egg kaya and a slab of butter.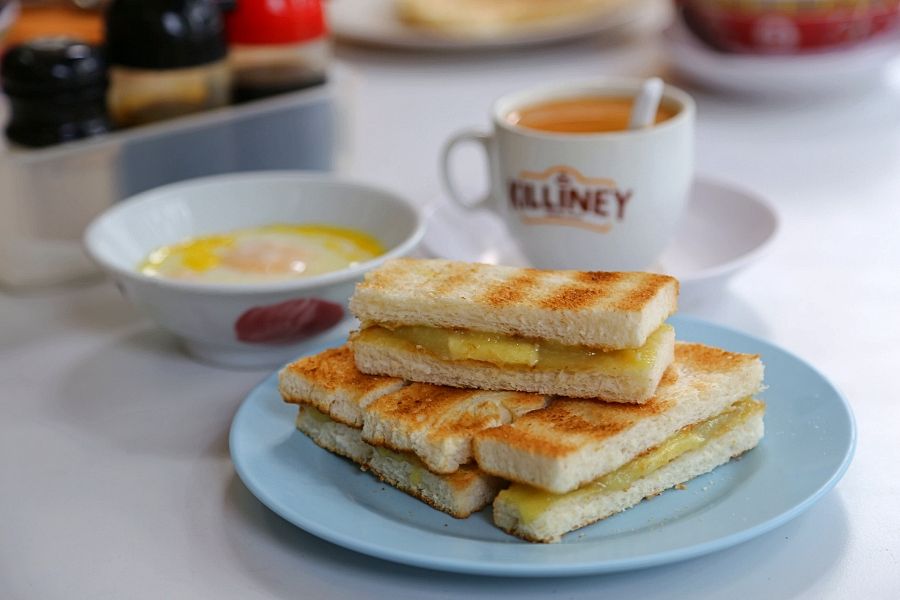 Best place for Kaya Toast: Killiney Kopitiam on Killiney Road
Tips for dining out in Singapore
There are a lot of restaurants that are easy to get to and have interesting menus and atmospheres. Eating out at restaurants often might put a strain on one's finances, though. You can keep eating your way through Singapore without going broke if you follow these tips and tricks to save money. They range from keeping up with the latest deals to making the most of your time at restaurants.
Eat out at off-peak hours
You definitely want to eat out more often in Singapore, but budget is always a thing you should consider. Good food doesn't have to cost a lot of money. One helpful tip is to eat when there aren't as many people around. You can enjoy your meal in peace and quiet and save a lot of money at the same time.
When going out to eat, it's important to choose an excellent restaurant in Singapore. There are hundreds of restaurants in the city, and each one serves a wide range of foods. Use a reservation app to look for deals and discounts at nearby restaurants. This is a great way to save money without giving up quality.
Eat a lot of small plates
If you're not too hungry, you might want to start with a few appetizers or starters. The sizes of the appetizers and starters are bigger than you might think, but still will be manageable. This means you can order a main dish without feeling too full. You will definitely save money on both the items and overall course.
When you go to a fancy restaurant, I suggest that you and your dinner companions share the main dish instead of ordering one for each person. You can try a wider range of foods and flavors. Many restaurants now advertise their "small plates" style of service, which is great for people who believe that "sharing is caring" and like to order a few different things to share with a larger group.
Get yourself a value/combo meals
In any Singapore high-end eatery, if you want to have a balanced dinner with appetizers, main courses, and desserts, check the menu for value or combo meals. It makes sense that buying a set meal is cheaper than buying drinks, main courses, and desserts separately, so look for a "set offers" section on the menu.
Pay with your Credit Card
Now that you know what kind of food you want to eat, you need to figure out how you'll pay for it. Costs for fine dining in Singapore can be all over the place. The only better way to save money on food than by using a credit card is by taking advantage of discounts.
Even though this guide doesn't cover everything, I hope this helps you plan your trip. There are so many great places to eat in Singapore that it is really hard to choose where to go. After you get to Singapore, find yourself a map and look out for what you want to try out. Well, the first thing you can do is visit the Singapore tourist center. The Tourist Center's main job is to be a place where tourists can get information about the area and its sights.
We've shown you around and told you about some of the best places and local delicacies to eat in Singapore. We've done our part, now it's your turn to find and enjoy the food.