Singapore is a tourist's dream, with lots of fun things to do and amazing places to visit. But how do you decide when is the best time to visit Singapore?
Tourists looking for useful travel tips and information about Singapore should pay close attention to the tips here..
Any time of year is a good time to visit Singapore, but certain times of year are especially beautiful. Singapore's temperature and landscape change a lot over the course of a year, so you need to know the best time of year to visit Singapore before planning.

From the end of December to the beginning of January, there is often a lot of rain here in Singapore. But February and March are Singapore's dry seasons, and that's when the country gets the least amount of rain, the least amount of heat, and ultimately, the most sun.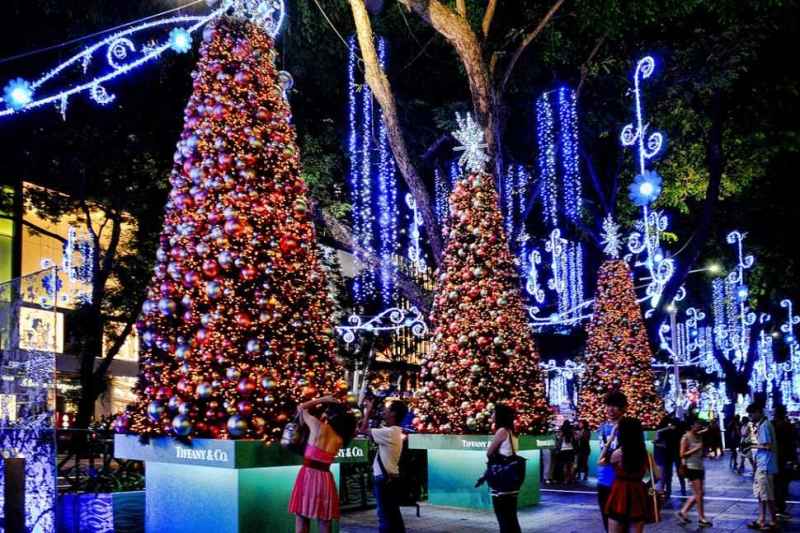 Average high of 30°C (86°F) and low of 23°C (73°F).
During the Northeast Monsoon season, storms are frequent, and the rain and wind can last for days.
Both Christmas and the Chinese New Year are marked at this time, which makes it a fun time to travel. You could also spend your New Year at Marina Bay. The Singapore countdown, the Singapore Carnival, the Fringe Festival, ZoukOut, and Pongal are all amazing.
Why you should visit this season
During the summer, you can avoid the crowds of tourists and still take part in the local holiday events. At that time, it is much nicer to walk around town or go to the Singapore Botanic Gardens. Singapore also has some of the most amazing fireworks shows, carnivals, and New Year's Eve events in the world.
The weather is windy, cloudy, and muggy, and there isn't much sunshine. If you think it might rain a lot, you should bring an umbrella and also some boots. Due to the holidays, usually the normal hours of some places can change. Moreover, thunderstorms are very common during these months.
If you book your hotel in Singapore ahead of time, you won't have to pay more during the busy season. You should definitely try holiday favorites like yusheng and bak kwa by going on a food tour.
Remember to bring clothes that are good for windy and hot weather. Orchard Road has beautiful holiday decorations, and Chinatown comes to life during Chinese New Year with a street market and lion dance shows.
Late March to May (Best time to visit Singapore)
Singapore is a place to visit any time of the year, but late March to May seems to be the best time. There won't be much rain, and the temperature and humidity will be just right. The weather is hot and muggy, and sometimes it rains.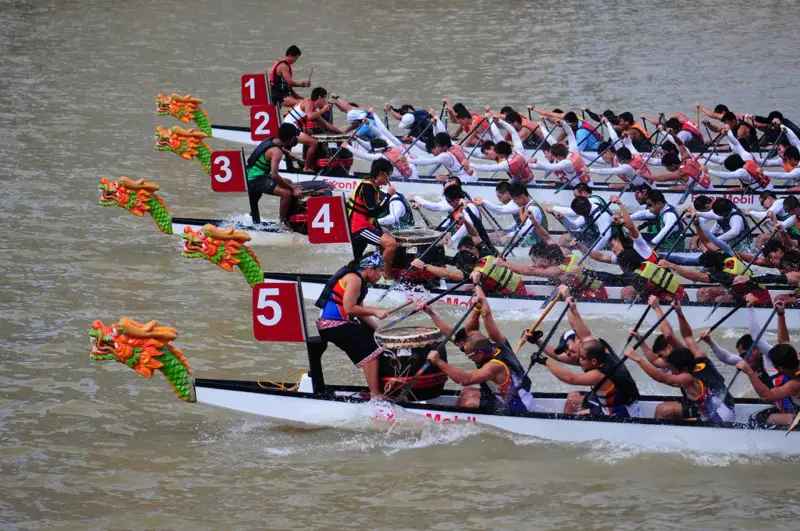 Average high of 31°C (88°F) and low of 24°C (75°F).
The weather is hot and humid, and it rains often, but only for a short period at a time. But the chance of showers gets higher as summer goes on.
This is the time of the year when the Singapore International Festival of Arts takes place every year. Other important functions also take place between March and April, like the Dragon Boat Festival, Vesak Day, Singapore Arts Festival, Singapore International Film Festival, etc.
Why you should visit this season
As the Northeast Monsoons end, the sky gets brighter and warmer. During this time of year, there is a lot going on in Singapore's arts and culture scene, and you can see it with fewer people. This is often thought to be the best time to visit Singapore.
Keep yourself hydrated and put on sunscreen, because it might get hot after the morning. Also, keep in mind that the beginning of June is often the start of the high season for hotels, when prices go up. No doubt, during the hottest parts of the day, it's best to stay inside.
At the Singapore Food Festival, you can try many kinds of delicious local food. You might save money on hotels and trips to see sights if you plan ahead and go when there are fewer people there. As the weather can change quickly, it's helpful to have a jacket and an umbrella on hand.
It's best to visit Singapore between June and September, during the festival season. As Singapore is in Southeast Asia, it has a tropical climate. This means that the city-state has high temperatures and high humidity all year long. Thunderstorms and rains can happen sometimes, usually around lunchtime.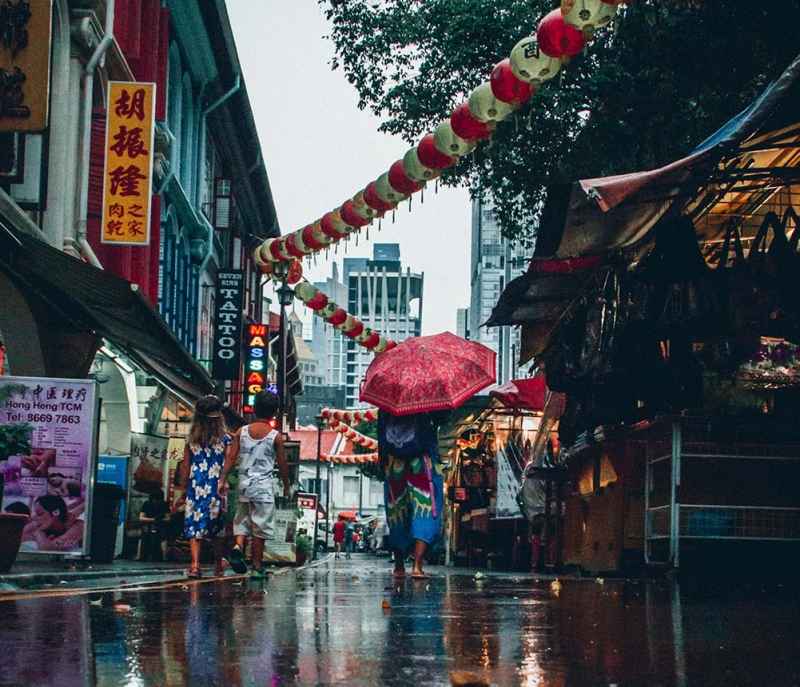 Avg. of 32° high to 25° low.
It's the second monsoon season in Singapore and it's bringing some serious rain and thunderstorms. There are, however, still enough bright days to enjoy.
Hari Raya Aidilfitri, the Singapore International Festival of the Arts, National Day, The Hungry Ghost Festival, The Great Singapore Sale, the Singapore Food Festival, the Singapore Night Festival, Grand Prix Season, the Lantern Festival, etc. all take place during these months.

Singapore has fewer visitors and cheaper pricing when it's not the peak summer season. However, some places might be closed for renovation during that period.
Why you should visit this season
Don't miss out on the Great Singapore Sale and Food Festival! You can save some cash while enjoying all the delicious food that Singapore has to offer. Singapore's weather is pretty chill at that moment, so it's a good time to visit if you wanna save some cash on hotels and touristy stuff.

When there are fewer people, you can go at your own pace and see everything the city has to offer.
There is less wind and rain, which makes for a more pleasant day. If you're thinking of heading to Singapore and wanna catch all the cool cultural festivals and events, now's the perfect time to go! It's a good idea to call ahead and confirm business hours, as certain sights and eateries might have shorter hours during the rainy season.
Take advantage of the savings and treat yourself to a stay at a five-star hotel or a shopping spree at a number of the world's finest retailers. If you plan ahead and avoid busy times, you can totally save some cash on your accommodations and activities.
October and November are not the busiest months in Singapore, so you might be able to save a lot of money if you go there during those months. During lunch and early evening, tornadoes and heavy rain often happen. Usually, it rains more at this time of year than during the inter-monsoon season.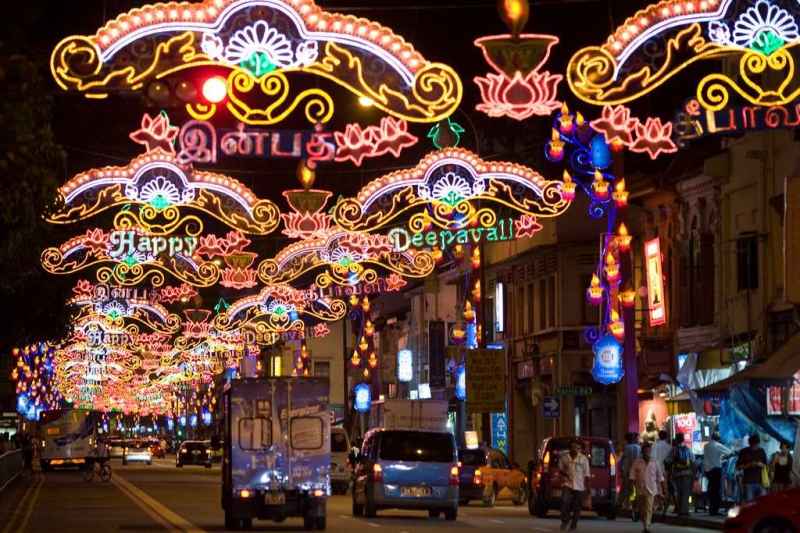 The average high is 31°C (88°F), and the low is 24°C (75°F).
During the Inter-Monsoon time, it rains and storms happen more often.
At this time of year, the Hindu holiday of Deepavali, which is also called the Festival of Lights, is held. In the fall, both the Deepavali Festival of Lights and the Singapore Grand Prix happen.
Why you should visit this season
Because it's cool and it rains sometimes, it's a nice time to go out and see the sights of the city. You will also be able to take part in the happy and colorful Deepavali celebrations. The exciting Formula One night race can also be watched by the public.
Thunderstorms don't happen very often, and the weather is warm. During this time of year, make sure you bring clothes that can handle both rain and sunshine. You should bring an umbrella or a raincoat in case it rains.
The Singapore Botanic Gardens and Sentosa Island are both great places to visit outside of the city at this time of the year. Since rains happen very often, you have to dress properly when you go outside.
Best Season to visit Singapore
Singapore is a famous tourist spot all year round because of its warm and sunny temperature. There are times of the year, though, when the weather is better and more people visit the city-state.
From the end of March to the beginning of May, the weather in Singapore is dry and nice, making this the best time to go. During this time, the average temperature is between 24°C and 31°C, which is good for tourists. Even though it's humid from June to September, it's still a nice time to visit. Don't plan a trip for December or January because that's when it rains the most.
Statistics show that the most popular time for people to visit Singapore is from June to August. In this time period in 2019, 1.596 million people came to Singapore. During this time, many countries have school breaks, so it's a popular time for families to go on a vacation. In 2019, a total of 1,516,00 people came to the country in December, January, and February. This is mainly because of the Christmas and New Year's parties.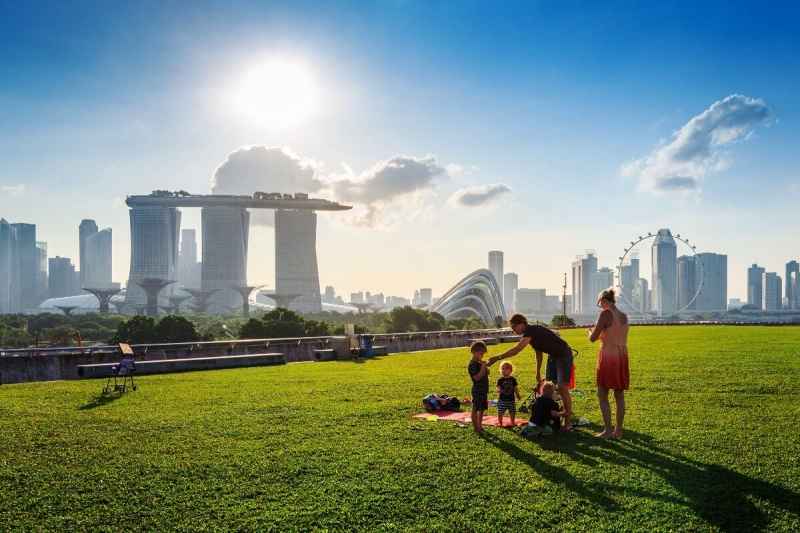 If you only want to visit Singapore to shop, the best time to go is from June to August. During that time, Singapore has The Great Singapore Sale, which is the best time to go shopping in the city.
Even though June through August and December through February are the busy times for tourists in Singapore, you might save money by going there in the slow seasons. Summer is the time of year between the busy and slower times. Singapore's fall season is from September to November. Tourists who want to get away from the crowds might go at this time because the weather is still nice and there are fewer people around.
The Singapore Tourist Board (STB) says that the number of tourists who visit Singapore when it's not a busy time has steadily gone up. In 2019, 1.31 million people came to Singapore during the shoulder season, which is 5.6% more than in 2018. This shows that more and more people are choosing to visit Singapore outside of its peak season.
The summer season, usually from February to April, is the best time for people to come if they want to go for camping, climbing, or see nature areas.
The Air fare is also comparatively cheaper in summer season. You can check our best ways to fly to Singapore guide for more information on this.
Singapore's location on the equator makes it an ideal vacation destination for people from all over the world to enjoy. The great thing is that there are many different times of the year to visit Singapore, so you're sure to find a time that works well for you! It's completely up to you and how you like things.
Also, people can visit the land all year long and be comfortable doing so. It's a great time to apply for Singapore e visa, get the arrival card Singapore, pack your suitcase and book your next flight!