What you will find in this article?
Add a header to begin generating the table of contents
The island of Singapore is a small but trendy city-state called the 'playground for rich people.' However, if you go beyond its high-end shopping malls and luxurious hotels, there's much more to this modern paradise. You'll find an exciting history with diverse ethnic cultures, family-friendly tourist attractions, and food places which makes it worth it!
Singapore is a city that has everything you need for an excellent stay. With the public transport system, it's easy and convenient for sightseeing. English spoken throughout the country makes communication no problem at all! The people of Singapore have been very welcoming toward tourists. They always smile when approached by another stranger from outside their borders and maintain basic conversation despite any differences between cultures.
From the towering skyscrapers and diverse cultures of the city center to the lush greenery and wildlife of nature reserves like Bukit Timah Hill and Sungei Buloh Wetland Reserve, there's something for everyone to enjoy in this Southeast Asian destination. However, Singapore tourism may sound expensive, but if you compare the quality of tourism here to nearby Malaysia or Indonesia (or Thailand), your stay in Singapore will be lovely.
The Best Places to Visit in Singapore City
The city of Singapore is a popular destination for international tourists. In 2019, it reached 4th place in terms world's most visited cities with 19 million visitors!
Tourists visit Singapore for many reasons. Some come to experience the diverse cultures and religions, while others come for the shopping in Singapore. Singapore is also a food lover's paradise, with plenty of food places to explore. The city-state is also home to some of the best tourist attractions in Southeast Asia, including Universal Studios Singapore, Gardens by the Bay, and Marina Bay Sands. With so much to see and do, it's no wonder tourists continue to flock to Singapore year after year.
You would need at least five days to see all the popular places. If you want to visit some places a bit further away, you may need up to seven days. There are many ways to get around Singapore, and each has its own pros and cons. The most popular way to get around the city is by taxi, as they are relatively cheap and easy to hail. However, traffic can be a big issue, especially during rush hour. The Mass Rapid Transit (MRT) system is an efficient way to get around Singapore, as it is fast and relatively cheap. However, it can be pretty crowded during peak hours. Another option is to take the bus. Singapore has an extensive bus network that can take you anywhere you need to go. The downside is that buses can be pretty slow, especially during rush hour.
Now you have a clear idea of how to get to the places, let's take you there. The followings are the top attractions we have listed for you to visit in Singapore.
The Marina Bay Sands resort complex is an oasis for the whole family. The luxurious hotel includes a high-end luxury restaurant, a mall with a canal running through it, and an art museum to keep everyone entertained!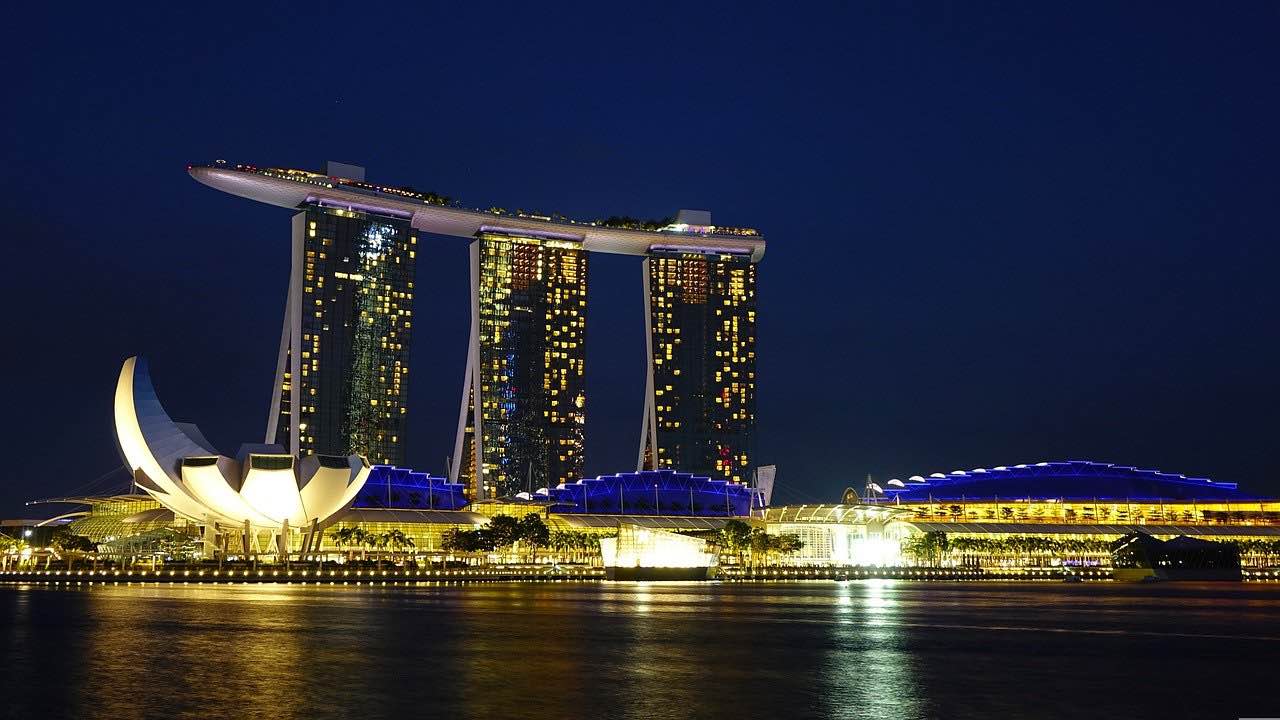 To add more fun, there's also this observation deck where you can take in all that Singapore offers while enjoying views unlike any other place else. The hotel's viewing deck and infinity pool are found in the ship that tops it. Hotel guests only have access to this part of their stay, but anyone can visit an observation area with great views from high up!
From the Skypark, you can see a glimpse of Singapore's innovative double helix bridge and appreciate its stunning views. The Gardens by the Bay are also visible from here, along with other impressive structures in this city-state that were once just an island off Asia's coast but now have been transformed into one huge tourist attraction! The view from the top of this hotel is worth every penny! You can grab a snack or coffee and pick up some souvenirs while you're up there.
The brightly lit hotel is a sight to behold in a photo, and it's even better when standing in front of its massive building. The cost of this service? 50 Singapore Dollars! so if possible, try asking another tourist to take a snap of yours. Otherwise, you can always spend in Singapore.
If you are in Singapore, don't forget to explore this green space! The Bay East Garden is a great place for escaping the city bustle and taking pictures with all of its vibrant plant life.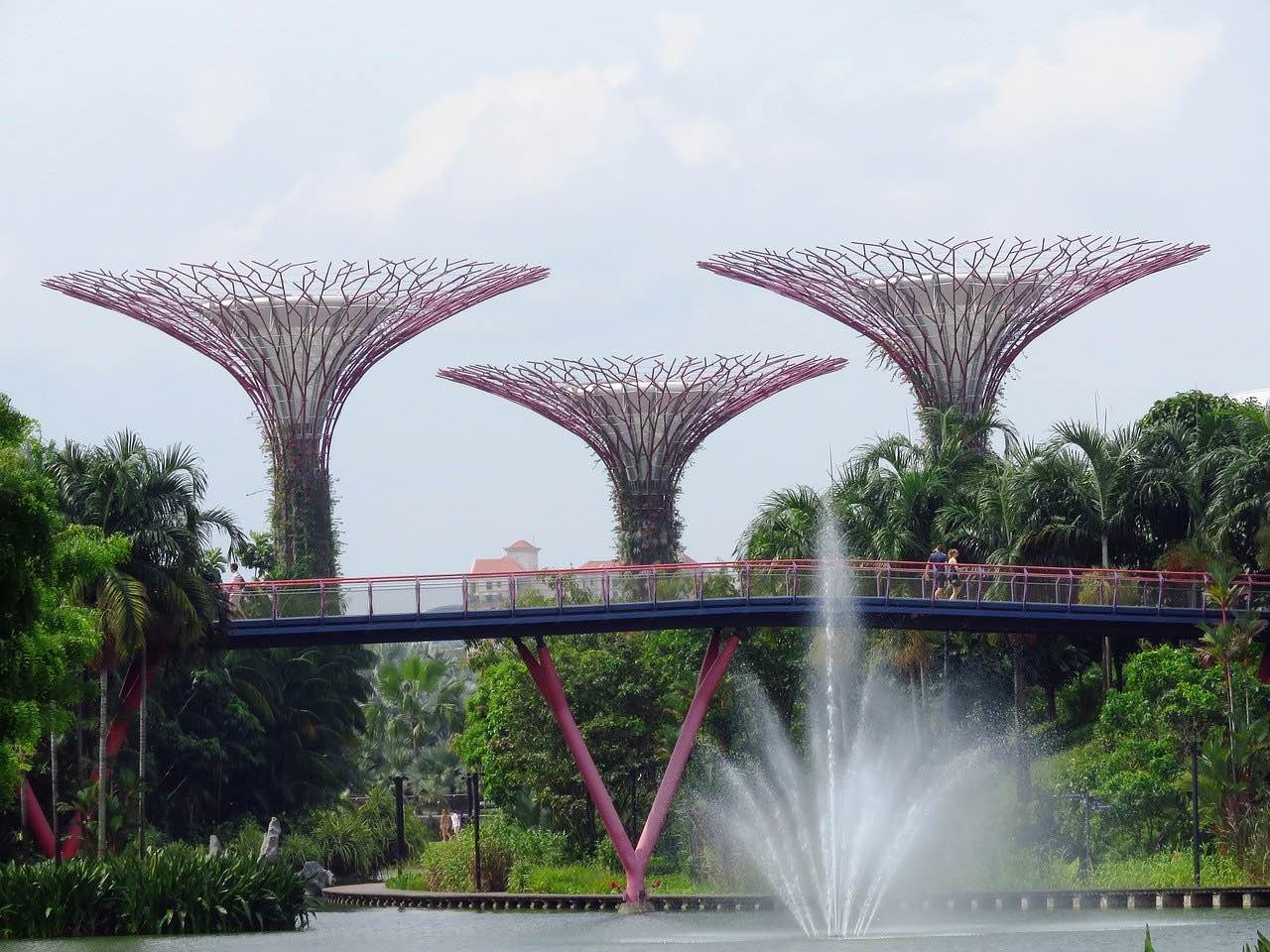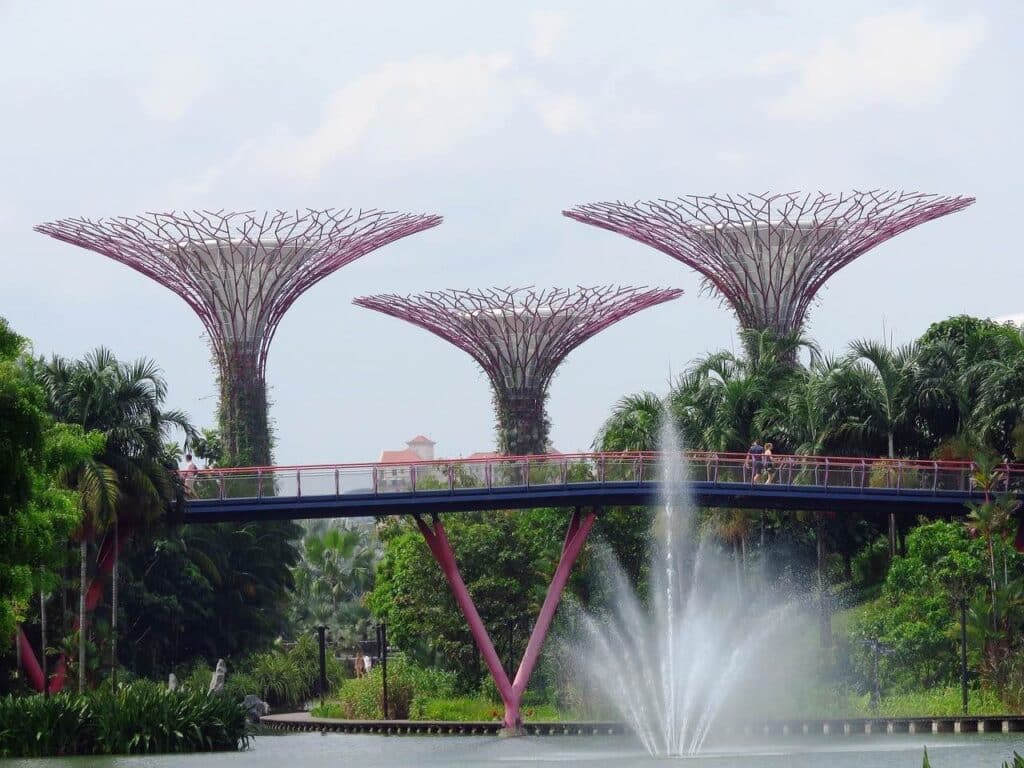 Head to the Supertree Grove, where you'll find a cluster of iconic futuristic structures designed for environmentally sustainable functions. Then head on over to Cloud Forest Dome and see how much knowledge about biodiversity they have! Check their website before buying tickets – prices may change depending upon time spent at each location and which days are available during your trip (weekdays vs. weekends).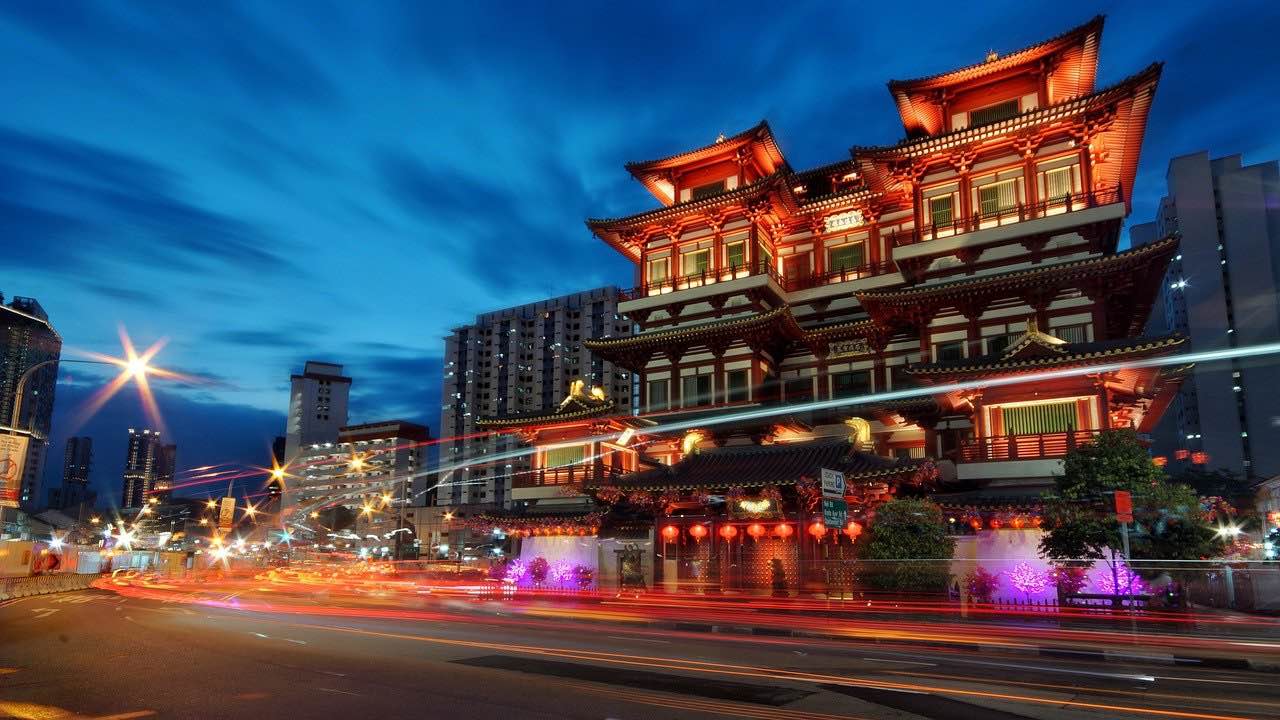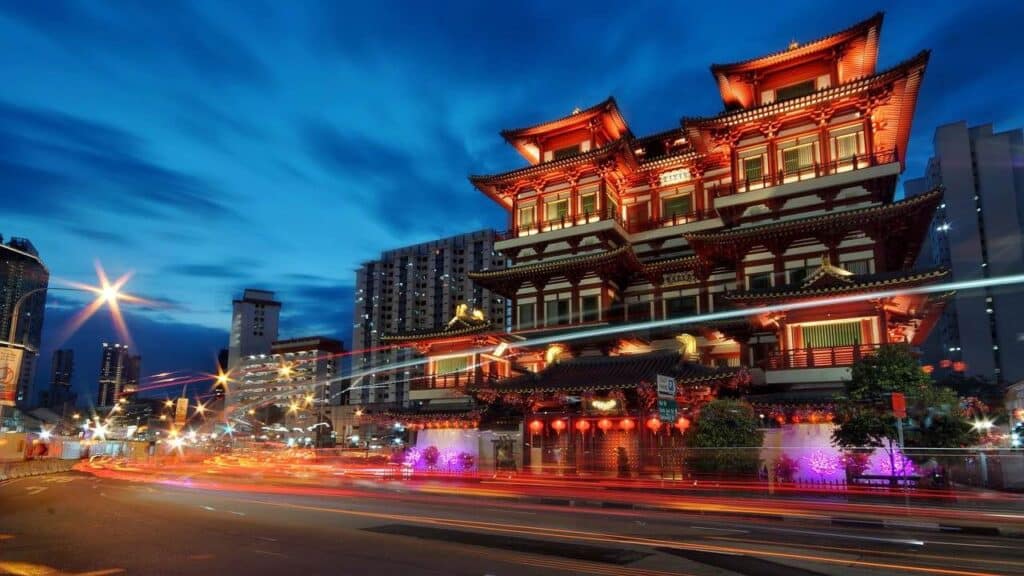 The bustling community of Chinatown in Singapore is a must-see for any traveler who has journeyed to this part Asian country. With its small mom-and-pop stores, authentic Chinese food options, like Warrant Voice Alay Le restaurants or Fong Hoon Traders spice markets that sell all your favorite flavors from home, it's easy to see why people are always coming back here once they've been exposed. Also, don't forget about visiting one of the world's renowned Buddhist temples: Sri Mariamman Hindu Temple, which houses the giant bronze statue we have seen so far across Asia.
The morning drum ceremony at the Buddha Tooth Relic Temple is another experience you won't miss. You can either attend this event early to see its complete form or just come later when there are fewer people and enjoy your visit without distractions.
This neighborhood is a testament to the influence of China throughout Singapore's past, but it has also become home to many progressive citizens. The scenic views here can be enjoyed with free Wi-Fi and plenty of Restaurants that offer both Chinese cuisines and European or American foods too!
Next is Little India, which is another best place in Singapore. The streets are lined with colorful shops and stalls selling everything from spices to saris. The air is filled with the smell of incense, and the sound of Indian music drifts from the temples.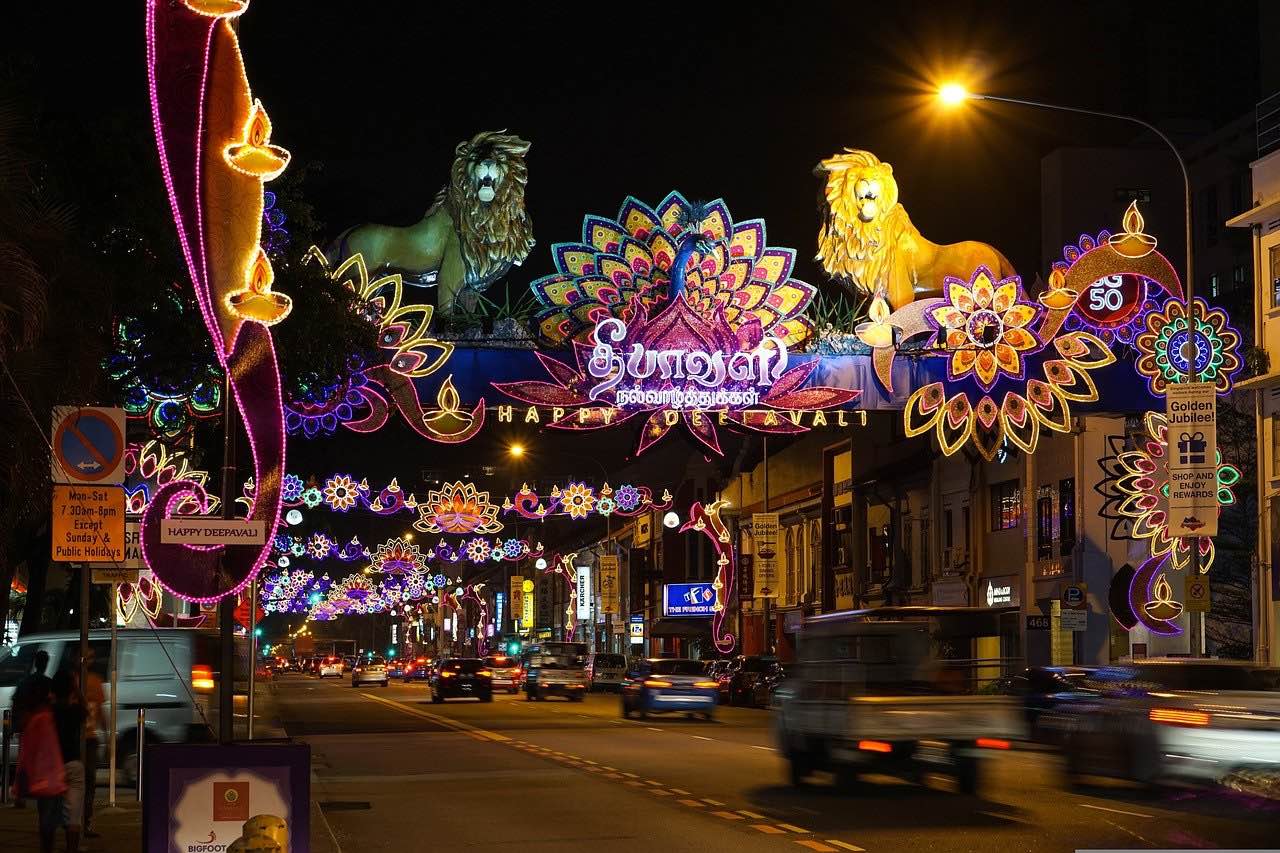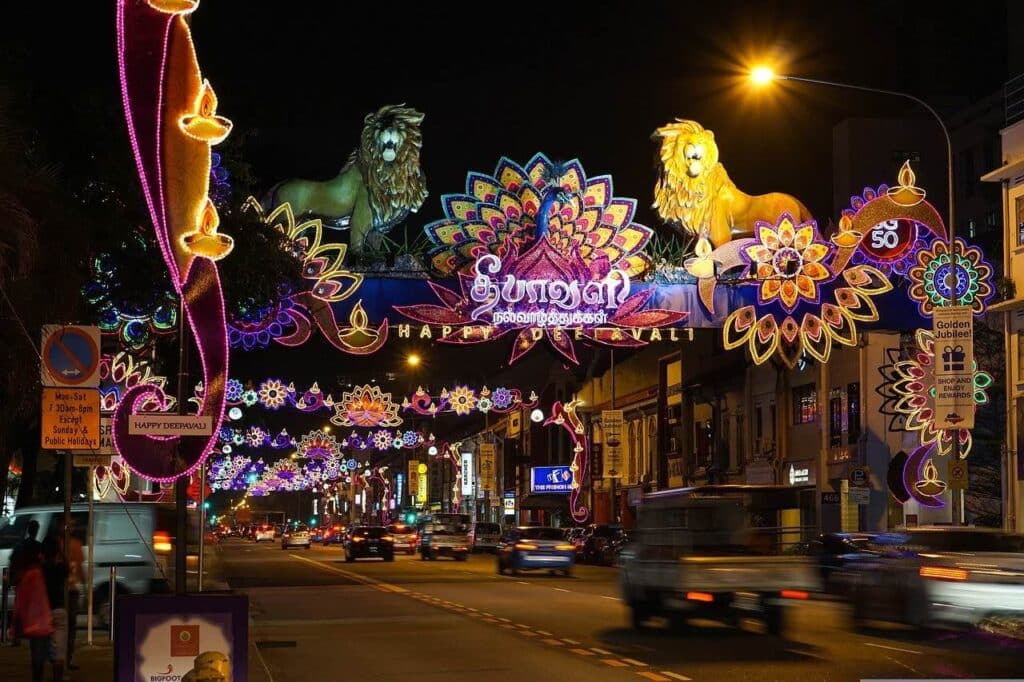 Little India is a lively and vibrant neighborhood, and it's easy to spend hours exploring its many treasures. There's something for everyone in this unique and fascinating corner of Singapore, from the bustling markets to the tranquil gardens. Whether you're looking for a delicious meal or a lovely souvenir, Little India is sure to have something that will make your visit unforgettable.
Universal Studios Singapore is a 49-acre theme park with areas that pay homage to various films and television shows. Each site pays tribute with its unique thematic design; from an Arkansas cotton field to New York City street scene, it's total Americana-inspired fun!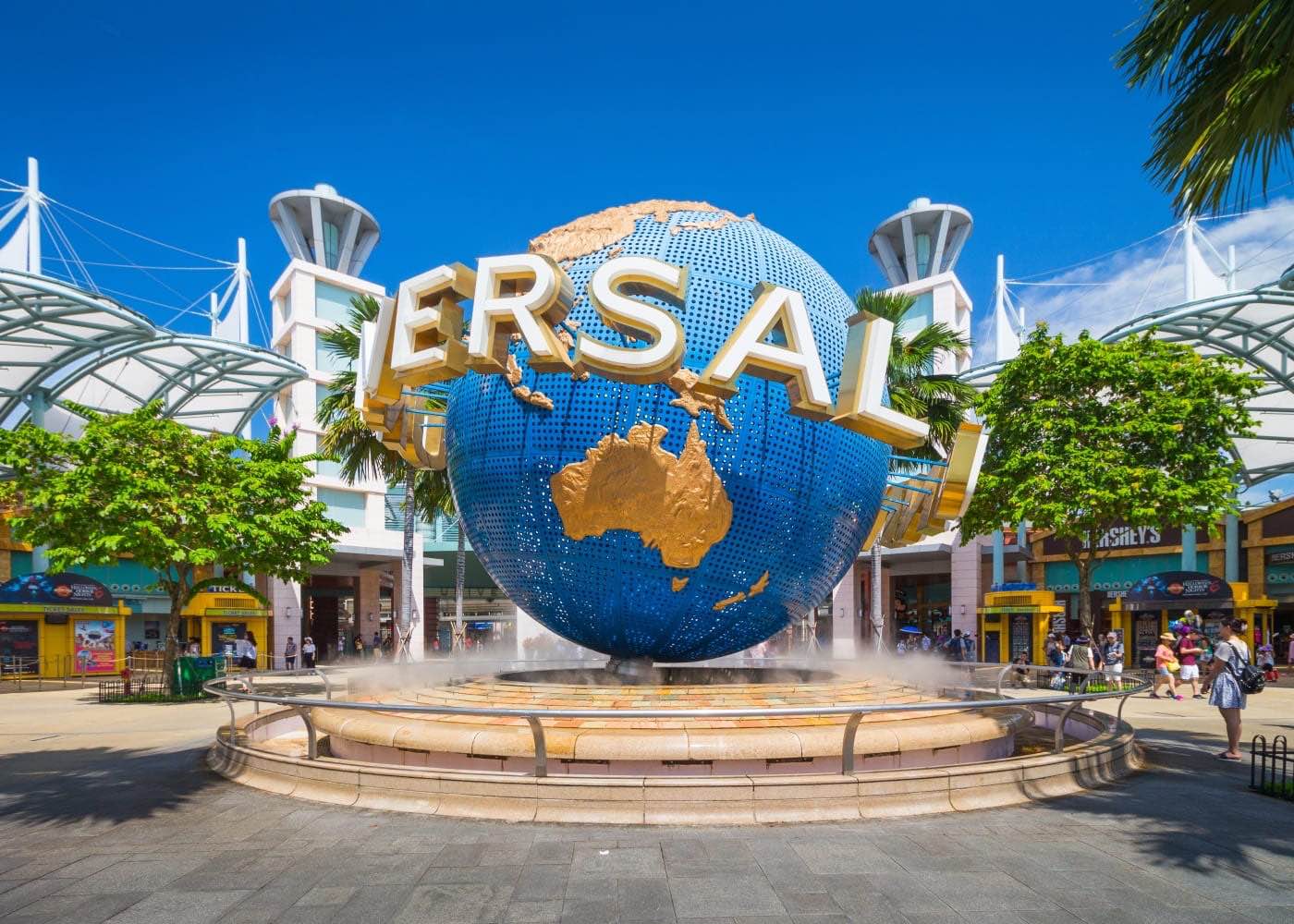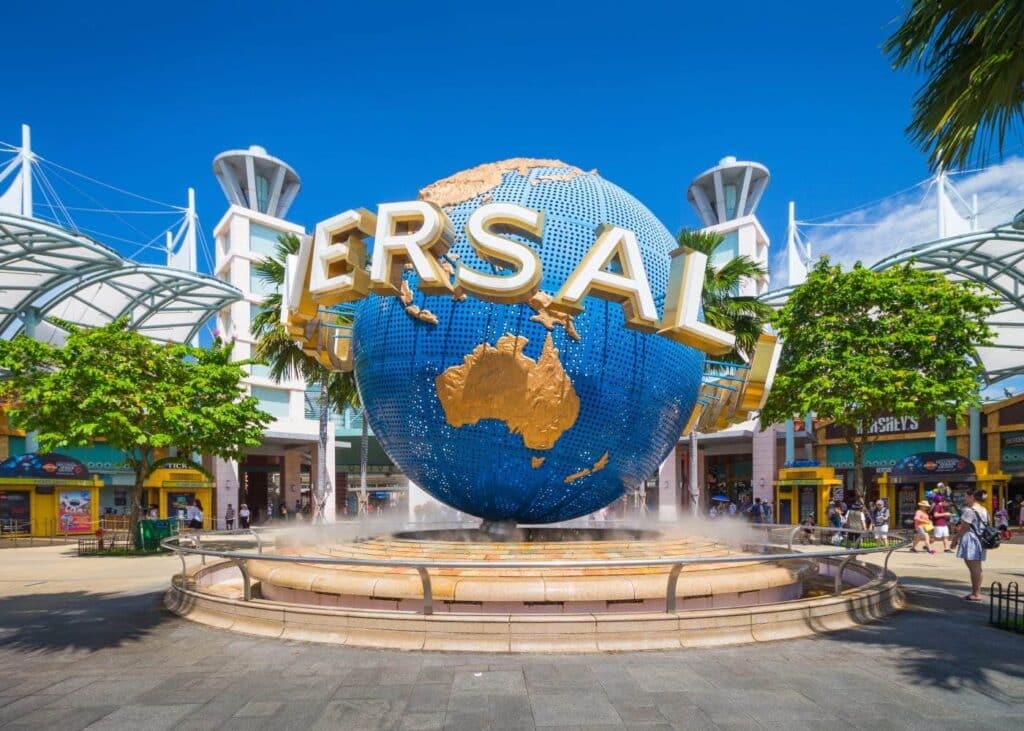 Dare to take a trip to the Far Far Away and Lost World or experience Shrek's escapades firsthand in this fantastic New York-themed area. If you're looking for high-octane adventures, head over to Sci-Fi City, where they have indoor dark coasters that will leave your heart racing!
Universal Studio is a great fun place for a family or friends' day out! At night there are exciting shows which will keep your attention focused. And if that wasn't enough, the restaurants offer something different, from pizza joints to fancy dining rooms where they serve world-class cuisine (all within walking distance).
The Orchard Road area is a great place to start your shopping spree, as there are high-end stores everywhere. This isn't surprising at all! Especially when you consider that this world-class city offers style and designer chic like no other!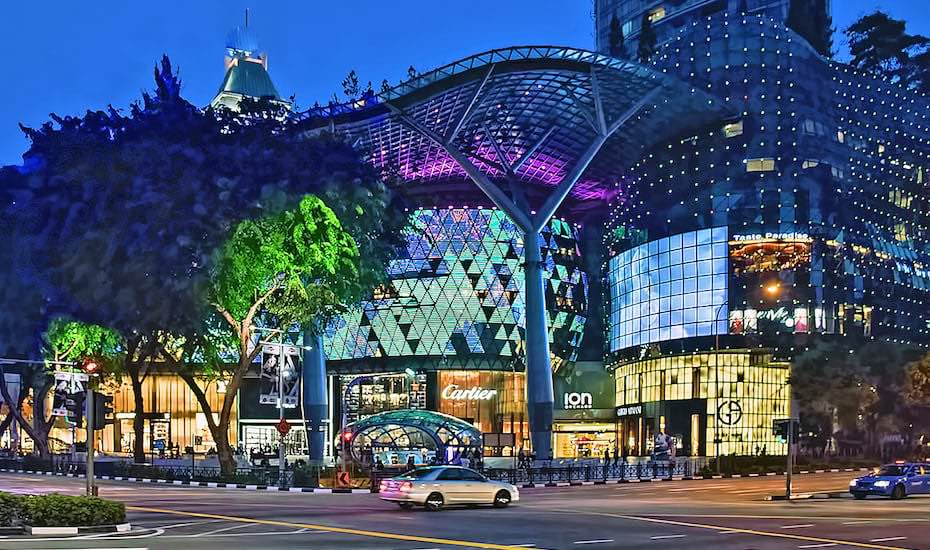 The glamour and stylish neighborhood of Orchard road has more to offer than you would expect. With 22 malls and six department stores within walking distance (not including all the other shops), there are plenty of opportunities for shoppers and those who want peace and quiet while checking fashionably trendy clothing.
There are also four movie theaters, including an IMAX cinema and KTV karaoke establishment where visitors can get up close & personal with friends while singing together. If the heat and sweat start getting to you, plenty of places in this neighborhood serve international cuisine.
In the bustling heart of downtown Singapore, Clarke Quay has always been where people come to do business or simply enjoy the view. After spending hours shopping along Orchard Road with its luxurious stores and crowded walkways, visitors can finally relax in this famous riverfront district after their long day exploring the town!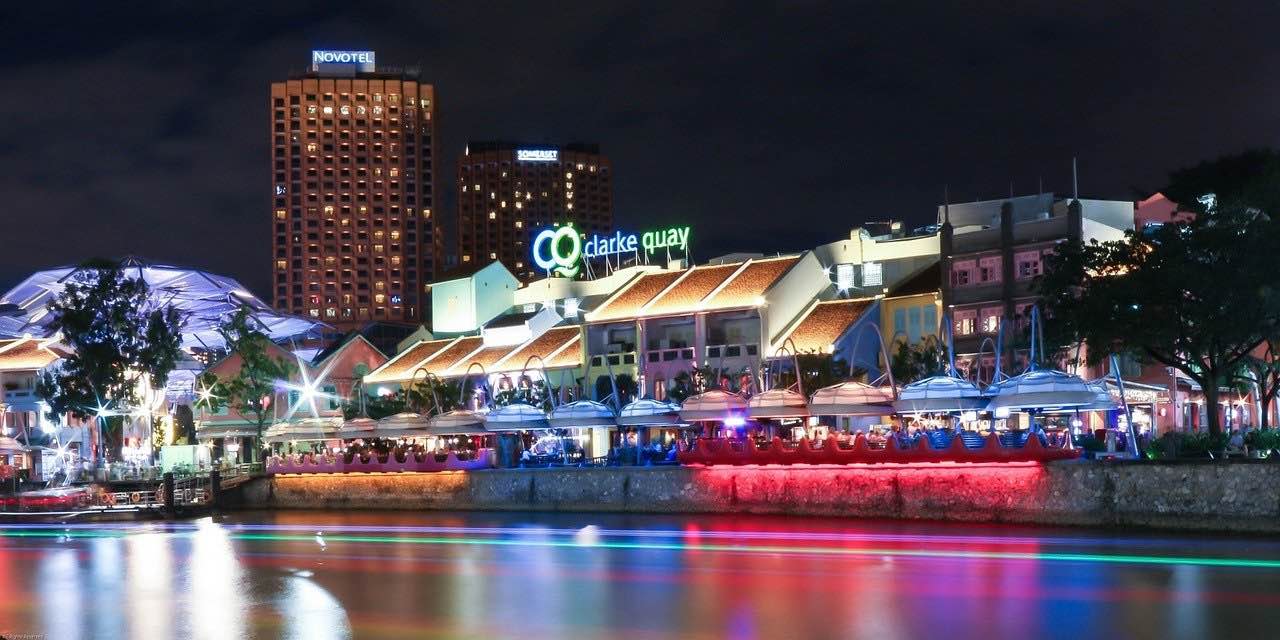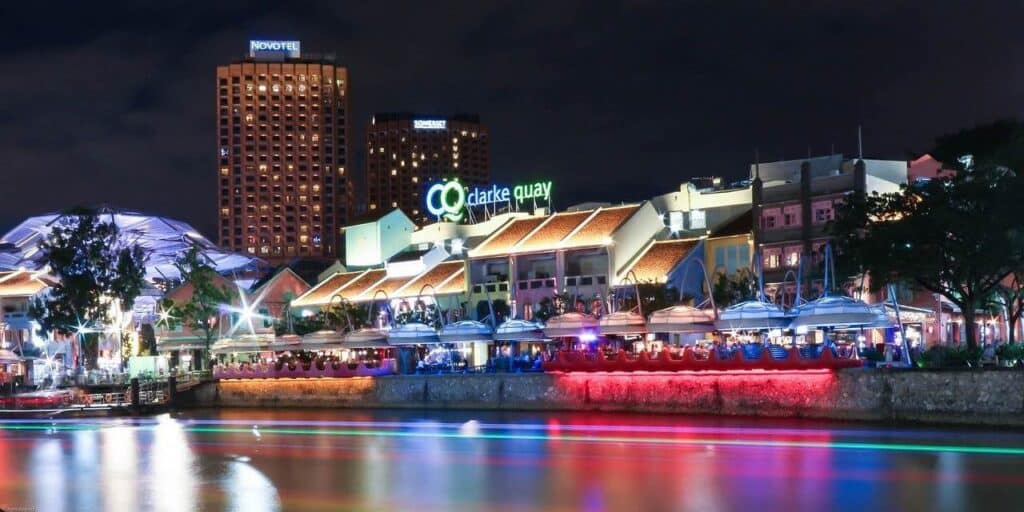 The Singapore Flyer is the world's giant observation wheel and doesn't disappoint tourist at all. With heights of over 400 meters, you'll get amazing views of downtown's and other islands in Marina Bay besides Sentosa!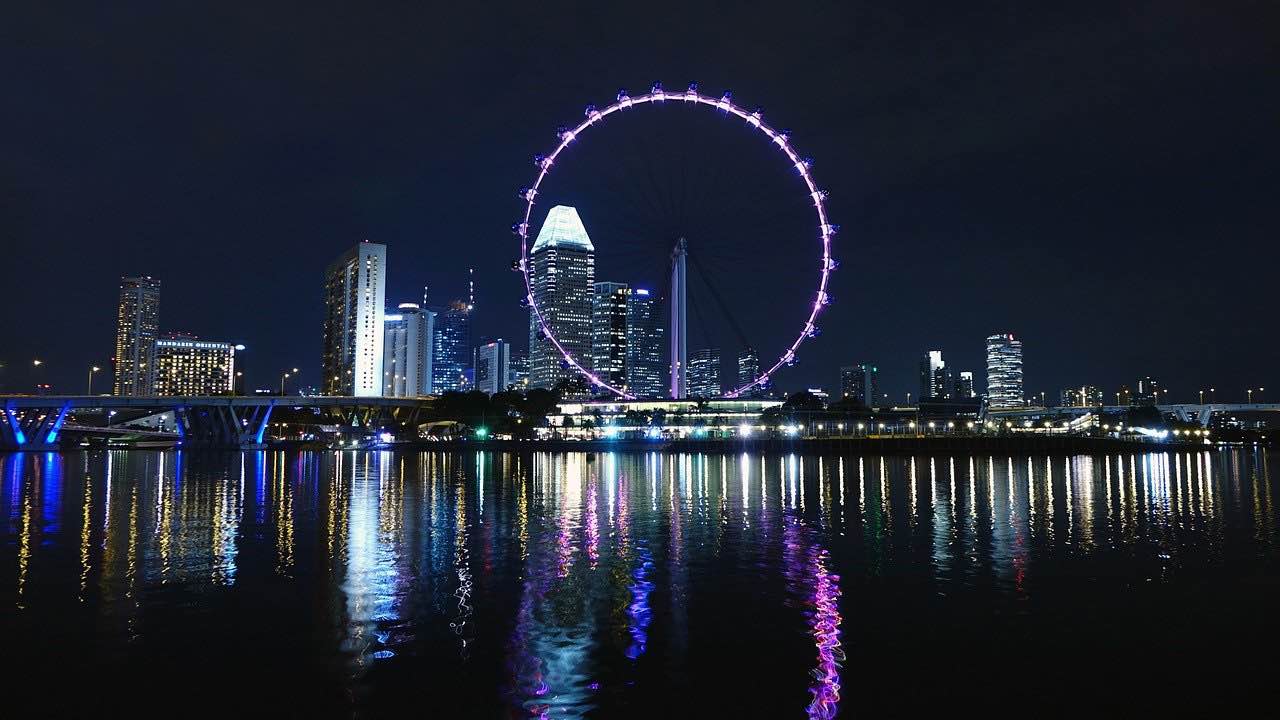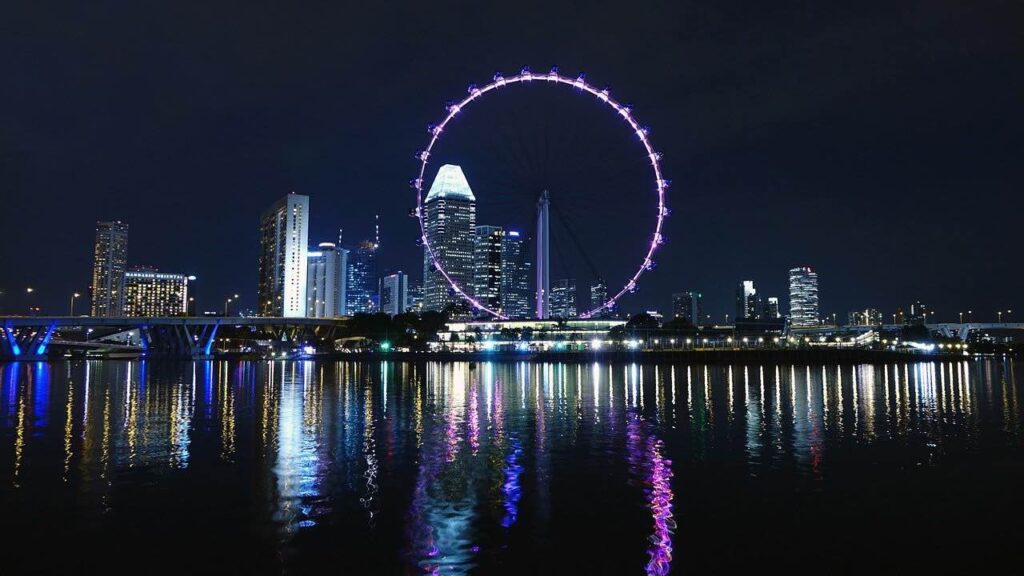 If you're looking for a way to escape the stresses of life, then look no further than this luxurious getaway. You will be served and pampered while enjoying views encompassing Singapore's skyline and as far away as Indonesia or Malaysia's Spice Islands! There are many ticket packages that can be customized to suit your needs. You'll have access not only to the multimedia Journey of Dreams but also to other attractions, like Singapore's Flyer and its history.
You can enjoy the city from a new perspective when you take one of these flights. You'll be able to see it before sunrise, and after sunset, so there's no better time than now for a quick escape!
Tips for Sightseeing in Singapore
Singapore is a paradise on earth with iconic wonders visible from space. And as much of this is true; it does come at an expense. Here are some tips to make sure you spend each penny wisely before stepping into Merlion's land.
Weather and Best Time to Check-in
There are many things to consider when planning a holiday, but checking the weather is one of those essential steps. The wrong season can ruin your plans and leave you disappointed with everything else that went wrong during this period, so make sure it works out well in advance!
The weather in Singapore is always hot and humid. It never reaches below 30°C at night, nor does it experience any cool breezes or fresh air to break up this tropical heat wave!
The best time to visit Singapore is during the rainy season. The rain brings out a different side of this island, making it more beautiful and enjoyable than other times in which you might be stuck indoors due to weather conditions!
Get your Tourist Visa ahead
The process of traveling to Singapore is not an easy one, but it's worth the trouble when you know how. One of the most important things that need attention while planning your holiday overseas? Getting a visa application completed and approved!
A month before your flight is the perfect time to apply. Make sure you do not delay it at all! The quickest way is to apply for Singapore visa online. It's easy and convenient. It is better to take a visa expert's help as it completely goes error-free. When you have your visa and air ticket ready, don't forget to apply for your SG arrival card, as it is mandatory to have it along with your visa.
There's no question that Singapore is a beautiful country with plenty of places to visit. From its world-famous skyline to its lush rainforest, there's something for everyone in this Southeast Asian city-state. We have already given you some glimpses of the best places to visit in Singapore, along with a few tips. Now it's your turn to take a step to experience them in real!
Check out our Facebook page for tips and ideas on things to do in Singapore. We regularly post updates on attractions, events, and deals in the city-state, so you'll never run out of ideas for your holiday!
Thank you for reading! We hope you enjoy your time in Singapore and make the most of all the amazing things this country offers.