The Singapore International Film Festival, commonly known as SGIFF, has been a significant cultural landmark in Singapore since its inception in 1987. Over the years, it has become one of Asia's most prominent and respected film festivals, drawing filmmakers, industry professionals, and cinephiles worldwide.
SGIFF's vision is to celebrate and champion the art of storytelling through film, creating a platform for diverse voices and narratives from across the globe with a special interest in Southeast Asian film.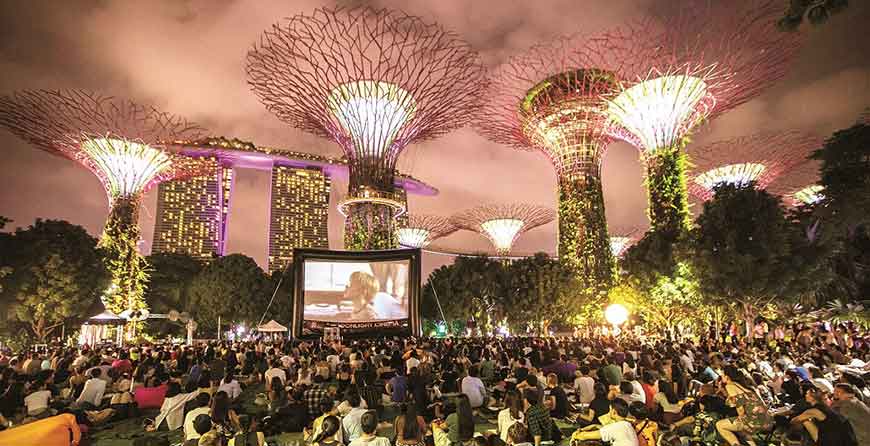 The Singapore film festival mission encompasses three key elements:
To promote Singapore cinema film literacy.
To expand the view on what cinema is.
To build a lasting positive relationship between filmmakers and audiences.
Let's dive in more on this festival.
When is the Singapore International Film Festival?
The 2023 Singapore International Film Festival's 34th edition starts on November 30th to December 10th. According to Ms. Emily J. Hoe, SGIFF's Executive Director, this event will showcase top global independent cinemas from Singapore and the wider Asia region.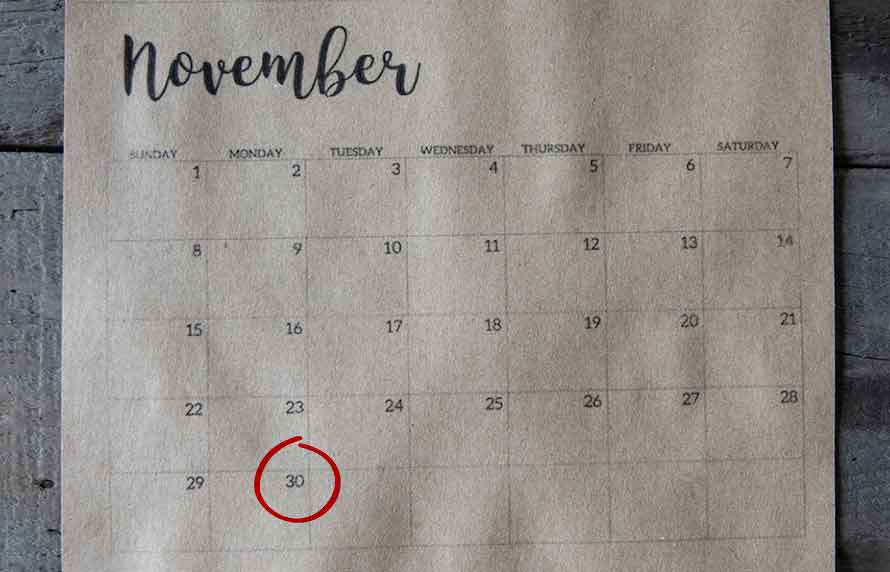 The event will mainly focus on new Asian filmmakers to recognize them and give an international screening platform. In addition, the event will provide them with a platform to interact with their colleagues, peers, and audience.
Overview of the 2023 Film Festival & Its Significance
The Singapore International Film Festival 2023 is the ultimate cinematic extravaganza that promises to ignite your passion for storytelling on the big screen. This year, it's back with a bang, showcasing an array of films that will whisk you away on captivating journeys, from heartwarming dramas to mind-bending thrillers.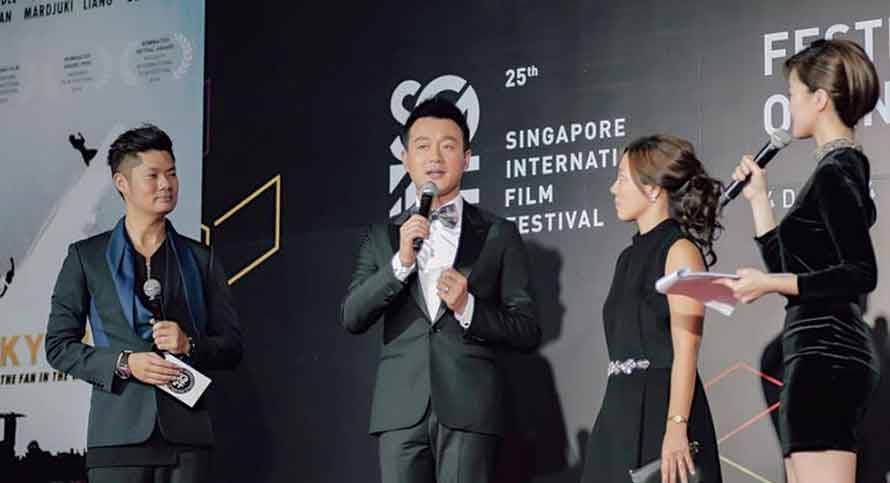 It's not just about watching movies, it's about celebrating the art of filmmaking, discovering emerging talents, and engaging in thought-provoking conversations about the power of storytelling. With a diverse lineup of films from around the world, insightful panel discussions, and opportunities to connect with fellow film enthusiasts and industry professionals, this festival is your ticket to a world of cinematic wonder. 
Significance:
Celebrating Diversity: SGIFF brings together filmmakers from all around the globe, showcasing films that celebrate diverse voices, cultures, and stories. It's a melting pot of creativity.
Emerging Talents: The festival is a hotspot for emerging talents and indie filmmakers. It's a platform where fresh voices in the film industry can shine.
Cinematic Excellence: Expect nothing but top-notch films. SGIFF screens some of the finest cinematic creations, pushing the boundaries of storytelling and visual art.
Cultural Exchange: It's not just about watching movies; SGIFF fosters cultural exchange. It's a place where you can immerse yourself in the rich tapestry of world cinema.
Inspiration: The festival is a wellspring of inspiration for aspiring filmmakers, offering workshops, panels, and opportunities to learn from the best in the business.
Film Submission Programmes
Singapore International Film Festival 2023 will have different programmes for film submissions by respected film directors and producers from all around the world. These programmes are,
Feature and short films: This programme will have the Southeast Asian short films with mid and feature lengths. That is below 30 minutes and above 60 minutes, respectively.
Southeast Asian film lab: This programme provides Southeast Asian filmmakers with a collaborative space for their first-ever feature-length films. Participants in this category will get insights and experiences from their colleagues and three mentors.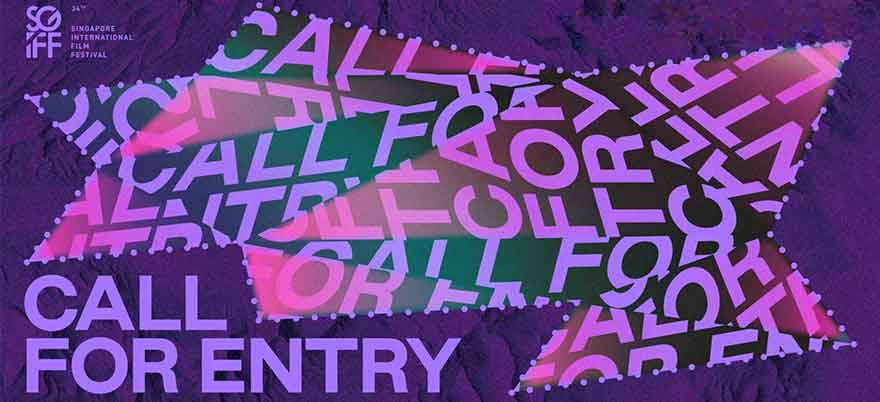 Asian producers network: This programme aims at emerging Asian producers. The participants will share their ideas and knowledge in deep conversations with the aim of collaboration opportunities.
Youth critics program: This programme is open to Singapore-based youths. It aims to encourage and mentor festival programmes through critical writing. The programme aims at nurturing new film writers to think and write. Then, with time, these writers should be able to contribute to Asia and Southeast Asian films from the knowledge gained from industry experts.
The submission deadline has been extended to the 13th of August 2023!
Notable Film Selections and Their Directors
The Singapore Film Festival has unveiled its top selection from Singapore, Thailand, Vietnam, and the Philippines. These films will showcase and receive grants for their Southeast Asia cinema potential.
Some of the Most Anticipated Films in 2023
Here are some of the films you wouldn't want to miss in the 2023 Singapore International Film Festival. 
Can Anyone Go to a Singapore Film Festival?
Yes, the Singapore International Film Festival is generally open to the public, and anyone can attend the festival's screenings, events, and activities. You only need to purchase your tickets.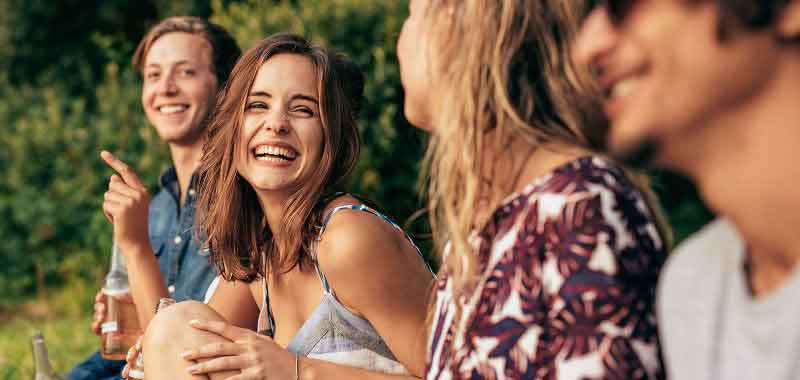 Tickets for individual film screenings and festival passes are available for purchase, allowing film enthusiasts and the general public to enjoy the festival. However, the tickets will be available from 2nd November at 12 p.m. on Sgiff.com. Alternatively, you can call their hotline on 6348 5555.
Film Festival Schedule for 2023
In this section, we will explore Singapore's international film festival dates for your planning purposes. The festival will start on November 24th and go up to December 10th. The first film will start at 20:00hrs on the 24th with a 98-minute film called Assault.
The following day, on 25th November, seven films will be shown in different locations and times. Below is a daily schedule breakdown with films, running times, and dates.
Here is the 2023 Singapore International Film Festival schedule breakdown. However, it's important to note that the films will be shown in their original language. English subtitles will be available for non-English films.
Date

Time (hrs)

Title

Running time (min)

24th November

20:00

Assault

98

25th Nov

16:00

Summer with Hope

100

15:30

Summer with Hope

100

18:30

Goliath

92

19:00

Nezouh

100

21:00

La Jauria

86

21:30

Unidentified + even tide

110

26th Nov

10:00

Dry ground burning

153

12:30

Before life and death

136

12:30

A long journey home

123

13:30

Nazarbazi + the myriad of faces of the future challengers

111

15:30

Geographies of solitude

103

16:00

Singapore Panorama Programme 1

85

16:00

R.M.N

125

19:00

Small, slow but steady

99

19:00

Coma

80

21:00

A house made of splinter

87

21:30

The novelist's film

92

27 Nov

10:00

Leila's Brothers

162

12:30

A tale of Filipino violence

412

13:30

We don't dance for nothing

86

16:00

Singapore panorama- programme 2

69

16:00

The abandoned

128

18:30

Life on the caps + MOBY DICK; or the whale( double bill)

109

19:00

Nayola

83

19:00

Singapore panorama- programme 3

83

21:00

Hanging gardens

117

21:00

Myanmar diaries

70

28th Nov

16:00

Return to seoul

116

16:00

Alcarras

120

18:30

De humani corporis fabrica

115

19:00

The eclipse

110

19:30

Boom

62

21:00

Aita+return to Oulad Moumen +Rhythmsss of Marrakech

103

21:30

The fifth Thoraciic Vertebra

65

29th Nov

16:00

Small, slow but steady

99

18:30

Foragers

65

19:00

How to save a dead friend

103

21:00

The dam

80

21:30

World war III

107

30th Nov

16:00

Arnold is a model student

85

16:00

Jiseok

116

18:30

Convenience store

106

19:00

Divine factory

120

21:30

Nocebo

97

1 Dec

16:00

Smoking causes coughing

80

18:30

Absent smile

80

18:30

Southeast Asian Short Film Competition Programme 1

79

19:00

The plains

180

21:00

Gaga

111

21:00

I didn't see you

76

2nd Dec

18:30

Joyland

126

18:30

Southeast Asian Short Film Competition Programme 2

71

19:00

All the things you leave behind + the unburied sounds of a troubled horizon(double bill)

78

21:00

Southeast Asian Short Film Competition Programme 3

82

21:30

No bears

107

3rd Dec

11:00

Archaeology of love

162

12:30

Autobiography

115

15:30

Summer with hope

100

15:30

In the future, they ate from the finest porcelain + quarries (double bill)

69

16:00

Arnold is a model student

85

18:30

The cloud messenger

152

18:30

Southeast Asian short film competition-programme 4

87

21:00

Leonor will never die

99

21:00

Stone turtule

91

21:30

Nocebo

97

4th Dec

10:00

Smoking causes coughing

80

11:00

Leonor will never die

99

12:30

The cloud messenger

152

13:30

Alcarras

120

16:00

Return to seoul

116

16:00

Stone turtle

91

18:00

R.M.N

125

19:20

The abandoned

128

21:00

The novelist film

92

21:30

Aftersun

98

10th Dec

16:30

Winning film(best southeast Asian short film + best Asian feature film)

100

19:30

Winning film (best Singapore short film + audience choice award)

100
After all the films showcase, there will be an award gala also doubling as a closing event.
Awards Gala and Closing Events
The Singapore International Film Festival (SGIFF) Award Gala and Closing Event is a grand and celebratory occasion to mark the festival's annual edition culmination. This event typically takes place on the last day of the festival, serving multiple purposes:
Overall, the SGIFF Award Gala and Closing Event is a vital component of the festival. It encapsulates the spirit of celebration, recognition, and appreciation for the art of cinema and cultural diversity.
But, first things first!
Apply for Singapore eVisa to Join the Film Festival in Singapore
As you know, the Singapore International Film Festival is open to everyone. All you need to do is get your ticket, and you are good to go.
However, you'll need a visa to Singapore if you come from any of these countries.
You can apply for your visa online; visiting the embassy is unnecessary. Online application is easy, straightforward, and convenient for your comfort. To apply for your Singapore e-Visa, just complete the application form, upload supporting documents, pay and submit. Once approved, you will receive your visa in your email.
After receiving your visa in your email, you are ready for the long-awaited festival. However, please apply for your visa early enough to avoid last-minute inconveniences.
When traveling to Singapore for festivals, your residence matters a lot. That's why we find it helpful to highlight some factors you need to consider when choosing your accommodation.
Considerations for Choosing Accommodation
Here are some considerations when selecting accommodation in Singapore during the festival:
Proximity to Festival Venues
It's advisable to choose accommodation near the festival venues to minimize travel time. Also, it will be easy for you to attend screenings and events.
Determine your accommodation budget and look for options that align with your financial constraints.
In addition, it's important to choose accommodation with accessible transportation options and offer your preferred services and amenities. Also, it's important to consider previous customer's reviews and accommodation.
Let's explore the different accommodations you can get in Singapore.
Accommodation in Singapore
Singapore offers various options depending on your budget and preference. Here are some of the top choices you can consider.
Depending on your budget, you can book a hotel in Singapore. Either a high-end hotel or a middle-range hotel for your stay. Here are a few if you prefer high-end luxury hotels. 
The Ritz-Carlton, Millenia Singapore: Located near Marina Bay, it offers luxurious rooms with stunning views of the city skyline and the bay. The hotel boasts exceptional dining options, a spa, a fitness center, and a central location for easy access to festival venues and attractions.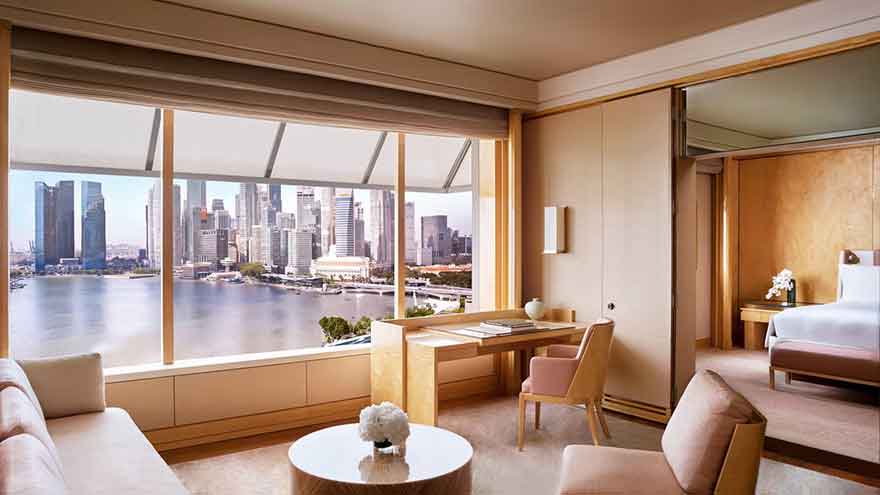 Marina Bay Sands: This iconic hotel offers a premium experience with its rooftop infinity pool, world-class dining, casino, and an unbeatable city view. It's situated in the Marina Bay area, making it a convenient choice for festival-goers.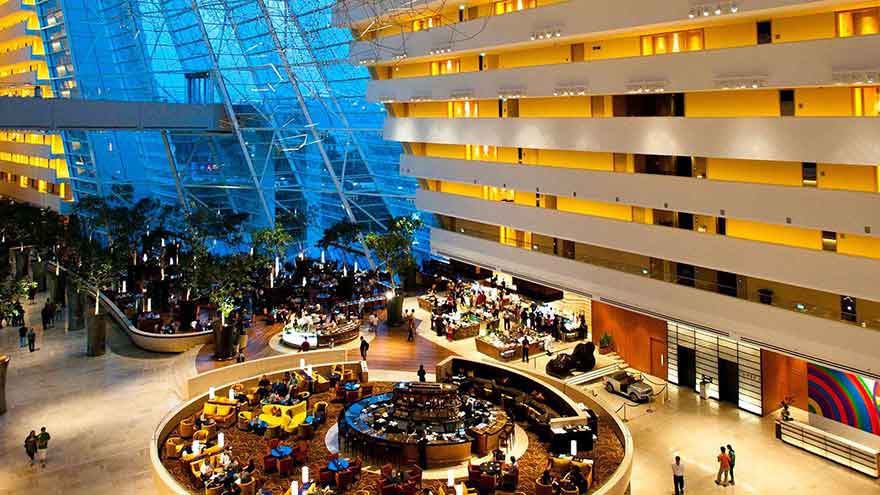 Alternatively, if you are traveling on a budget, consider these mid-range hotels offering comfort and value for your money.
Hotel Jen Orchard Gateway Singapore: Positioned on Orchard Road, this mid-range hotel has comfortable rooms with modern amenities.
Village Hotel Bugis: This mid-range hotel offers comfortable and well-appointed rooms in the vibrant Bugis area.
Holiday Inn Express Singapore Clarke Quay: Situated in the Clarke Quay area, this hotel offers a comfortable stay with modern rooms and a complimentary breakfast buffet.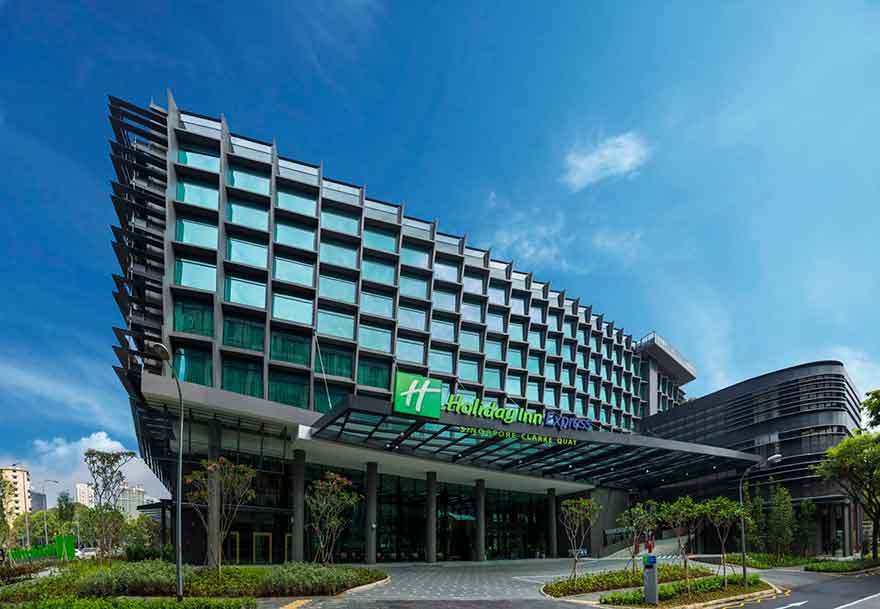 These accommodation options offer a mix of luxury and mid-range comfort. Also, they are strategically located to enhance your experience during the Singapore International Film Festival. 
Book well in advance during the festival period to secure your stay.
As you are planning to attend the Singapore International Film Festival, serviced apartments are the best option as they offer a comfortable, cost-effective, and convenient accommodation solution. Giving you a memorable festival experience for your long stays or when traveling as a group.
Here are some of the options you can consider.
Aurealis Serviced Residence: Address: 2 Marina Boulevard, The Sail @ Marina Bay, Singapore 018987
Thanksgiving Serviced Residence: Address: 237 Cantonment Road, Singapore 089767
Somerset Bencoolen Singapore: Address: 51 Bencoolen Street, Singapore 189630.
These are suitable for budget and solo travelers looking for friends to socialize with. Here are some of the hotels you may consider.
To get the best deals, compare prices, consider special event packages, and special offers. 
Things to Do Around the Singapore Film Festival
When you are for the international film festival, there are many things you can do in Singapore. You can choose between outdoor and indoor activities, depending on your preference.
Here are amazing things you may enjoy.
Exploring Cultural and Artistic Venues
Singapore is a vibrant and culturally rich city with a thriving arts scene. Exploring cultural and artistic venues is an excellent way to enhance your experience at the Singapore Film Festival. To enjoy more of these,
Visit Museums and Galleries
Singapore has several museums and galleries. You can visit: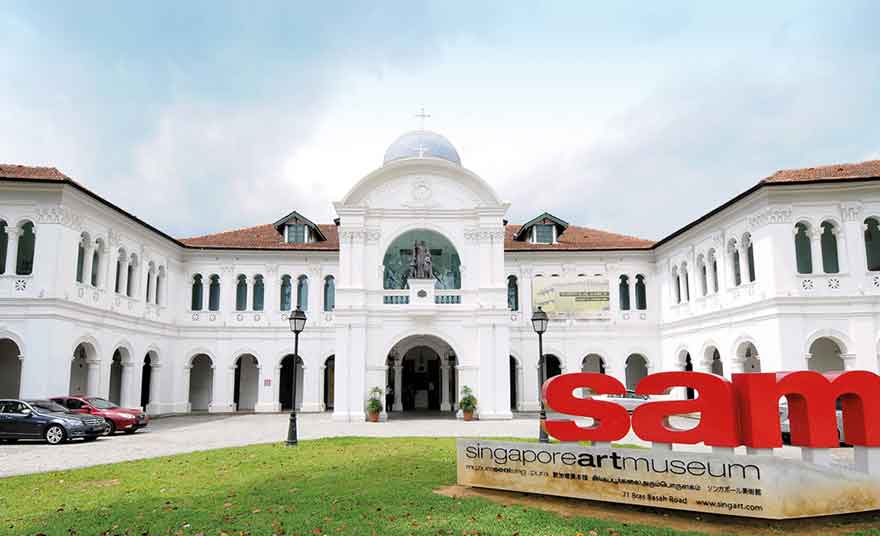 In addition, you can attend live performances in Singapore. Here are some of the amazing places you can try.
Esplanade – Theatres on the Bay: Known as "The Durian," hosts various performances, including music concerts, dance shows, theater productions, and more.
The Singapore Symphony Orchestra: To visit, check their schedule for classical music concerts held at various locations in Singapore. It's a chance to enjoy the enchanting melodies of a world-class orchestra.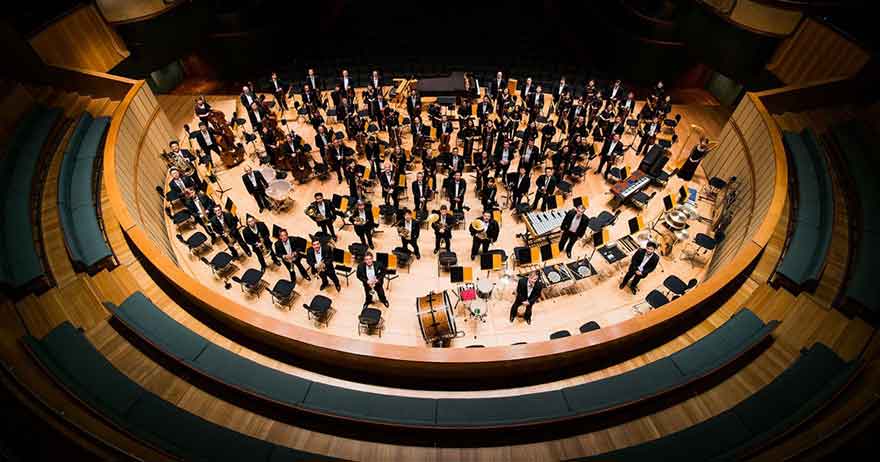 Drama and Theatre Productions: You can enjoy local theatres like the Victoria Theatre and Drama Centre, The Theatre Practice, or Wild Rice for thought-provoking plays and performances.
These venues offer you entertainment and enjoyment after the film festivals. Additionally, we have exciting outdoor activities you'd do in Singapore.
Enjoying Nature and Outdoor Activities
Exploring nature and outdoor activities is a wonderful way to balance your time during the Singapore Film Festival. It is a refreshing break from the cinematic experiences. 
Here are some fantastic outdoor activities and natural attractions you need to explore in Singapore:
Gardens by the Bay: This is a stunning futuristic garden featuring the iconic Supertree Grove, Flower Dome, and Cloud Forest. Explore the lush greenery and unique plant collections, and walk along the OCBC Skyway for breathtaking city skyline views.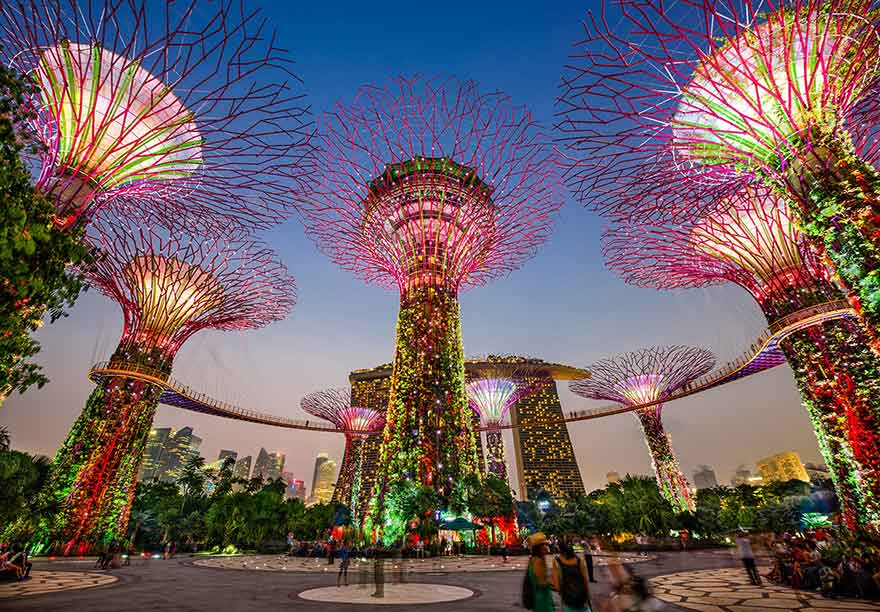 Sentosa Island: A paradise for outdoor enthusiasts. You can spend a whole day or more here with a wide range of activities like beaches, Adventure Cove Waterpark, Universal Studios Singapore, S.E.A. Aquarium, Nature Walks, and Singapore Botanic Gardens:
Shopping and Retail Therapy
In addition to enjoying nature and culture, you can also indulge in shopping in Singapore. The country is renowned for its shopping options, from high-end boutiques to vibrant street markets. 
Here are two popular shopping districts you can explore:
Orchard Road: Orchard Road is Singapore's premier shopping district, popular for its upscale malls and designer boutiques. Here, you can find many international and luxury brands and department stores like Tangs and Robinsons.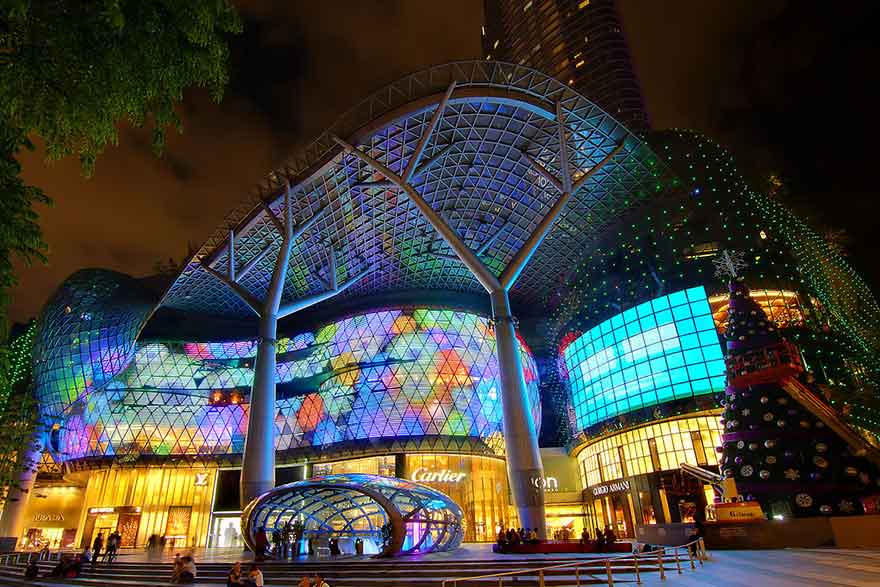 Bugis Street: Bugis Street is a bustling shopping district known for its affordable fashion, street food, and vibrant atmosphere.
Taking a break from the film festival to indulge in some retail therapy can be a fun and rewarding experience.
While still in Singapore, set aside some time for your wellness and relaxation. 
Here are refreshing wellness activities you can consider. 
Spa Retreats: Singapore boasts world-class spa facilities, mostly in luxury hotels. Consider booking a spa day or treatment to pamper yourself.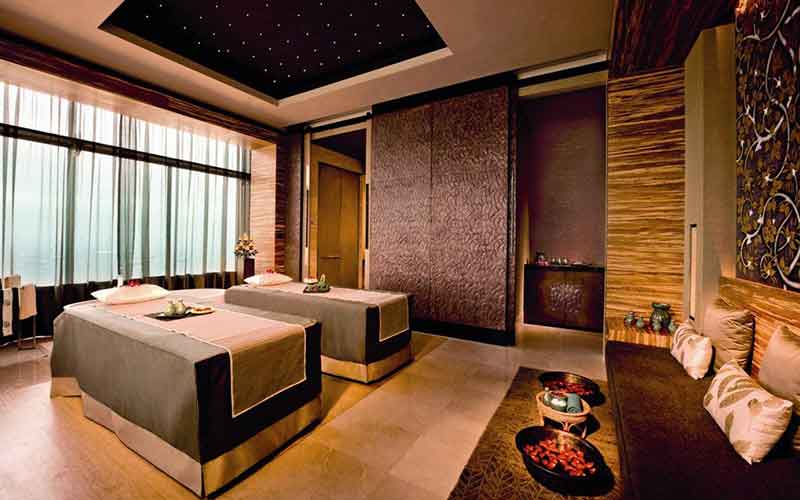 Yoga and fitness studios: These are suitable if you prefer an active approach to relaxation.
Incorporating wellness and relaxation activities into your Singapore Film Festival experience helps you unwind, relieve stress, and maintain a sense of balance during the event.
Take the Festival Home with You
Apparel (T-shirts, Hoodies, Caps)
Festival-themed T-shirts: Purchase T-shirts with the festival's logo, artwork, or the names of films and directors. It's a stylish way to commemorate the event.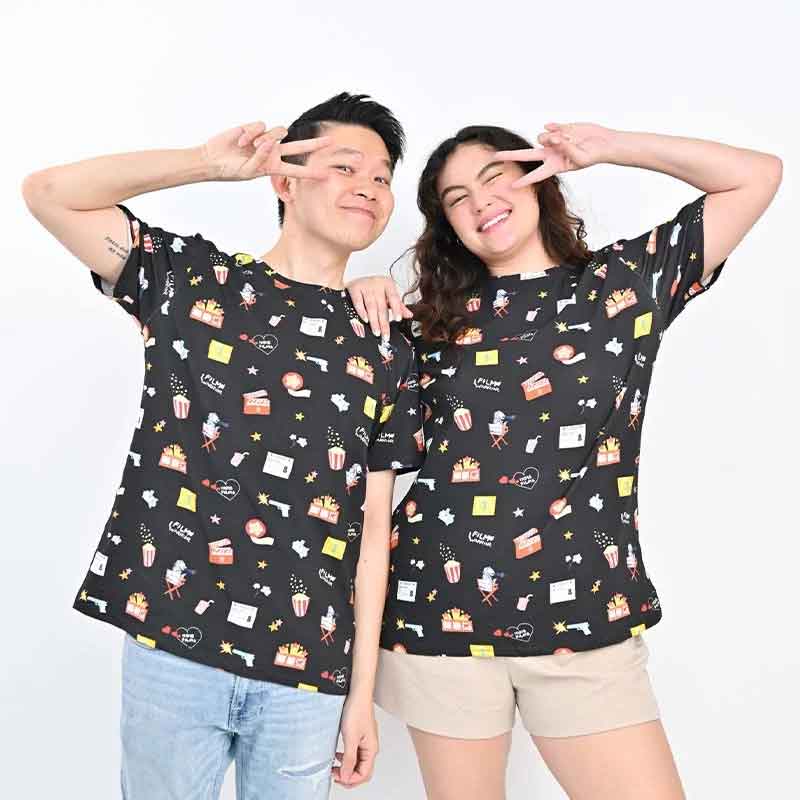 Hoodies or Jackets: Stay warm and fashionable with festival-themed hoodies or jackets that showcase your love for cinema.
Caps or Hats: Protect yourself from the sun while showing your festival spirit with caps adorned with festival branding.
Accessories (Tote Bags, Pins, Keychains)
Tote Bags: Festival-themed tote bags are environmentally friendly and practical for everyday use. They make a great accessory to carry your belongings.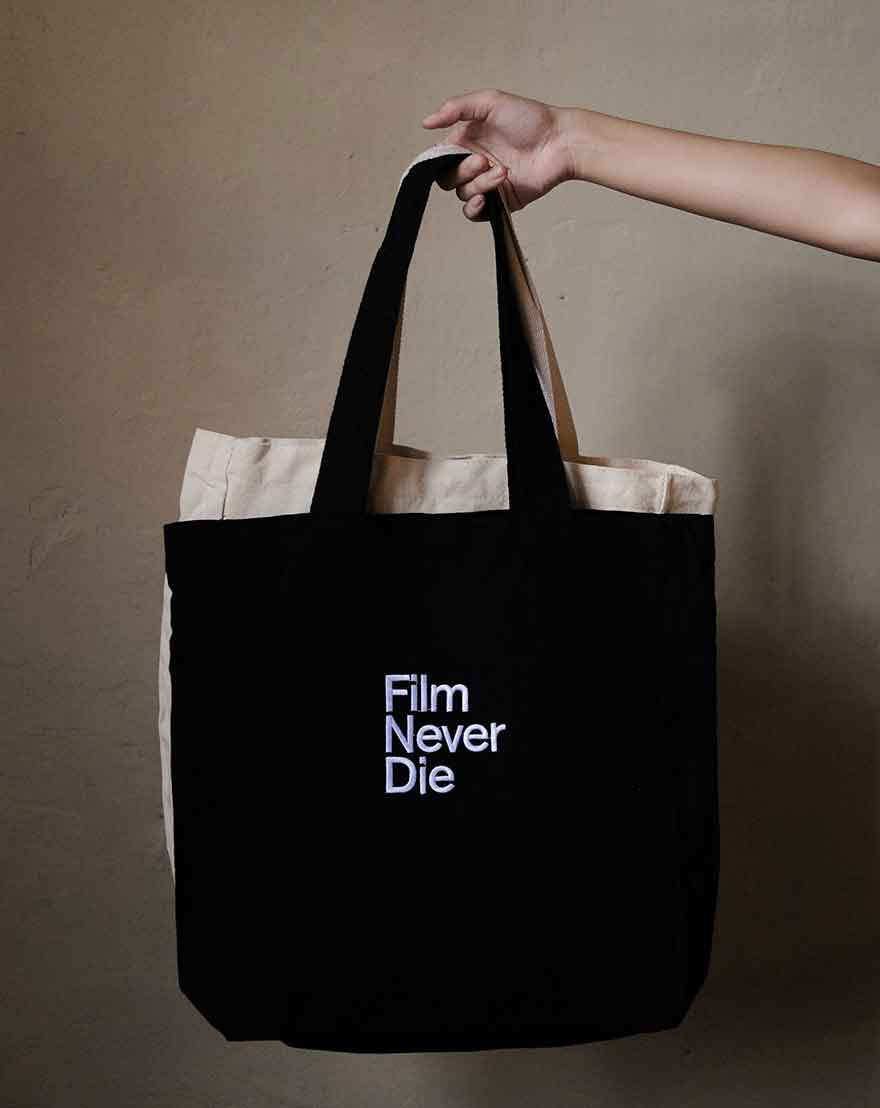 Pins and Badges: Collect or display pins and badges featuring festival logos, film titles, or iconic images from the event.
Keychains: Attach festival-themed keychains to your keys, bags, or backpacks to keep the festival spirit with you wherever you go.
Collectibles (Posters, Limited Edition Items)
Posters: Film festival posters featuring official artwork or images from specific films are a popular collectible. Frame and hang them in your home to relive the festival's ambiance.
Limited Edition Items: Look out for special limited edition items like signed movie posters, exclusive Blu-ray releases, or unique film-related merchandise to add to your collection.
Film Festival Catalogs: Consider obtaining a catalog with detailed information about the films, schedules, and behind-the-scenes insights.
Acquiring these items allows you to take the festival home with you for memories, supports the festival's mission, and helps fund future event editions.
Film festivals are important in celebrating cinematic art and promoting cultural diversity globally. These dynamic events provide a platform where filmmakers, artists, and audiences gather to explore the rich tapestry of human experiences through film.
The Singapore International Film Festival (SGIFF) not only provides a spotlight for emerging and established filmmakers. But it also bridges the cultural gaps by showcasing stories from diverse backgrounds. In addition, it promotes dialogue, fosters empathy, and encourages cross-cultural understanding, reminding us of our shared humanity.
Generally, the festival experience is more than just the films themselves; it's about the connections forged, the ideas exchanged, and the appreciation for the world's different cultures. Allowing viewers to immerse in narratives that challenge preconceptions and broaden horizons.
Lastly, as you take the festival home with you through memorabilia, films, and newfound knowledge, you'll also carry the profound impact of the cinema. This experience allows you to celebrate your differences and unify us through the universal storytelling language.
Film festivals are celebrations of art and our shared humanity, and their significance in our global cultural landscape cannot be overstated. Reminding us that, in the darkness of a cinema hall, we can discover the vibrant colors of our world.