People come to Singapore from all over the world to experience its unique culture, delicious food, and beautiful buildings. Singapore's popularity as a place to visit has grown over time. This is great for both vacationers and business people because it has so many interesting things to see and  many things to do in Singapore. One thing that never changes in Singapore is, how much people love this city of endless energy and opportunities.
Singapore is the best place to go if you want to get away from the city and enjoy the beauty of nature. We've made a list of 11 reasons why you should go to Singapore to help you decide if you want to go there or not.
One of the best things about Singapore is that you can walk the streets at any time and feel safe. Due to the low crime rate, it's safe for tourists to go anywhere in the country. A country that might be the safest in Asia. Singapore is known for having strict rules and laws, which makes the city safer than other Asian cities.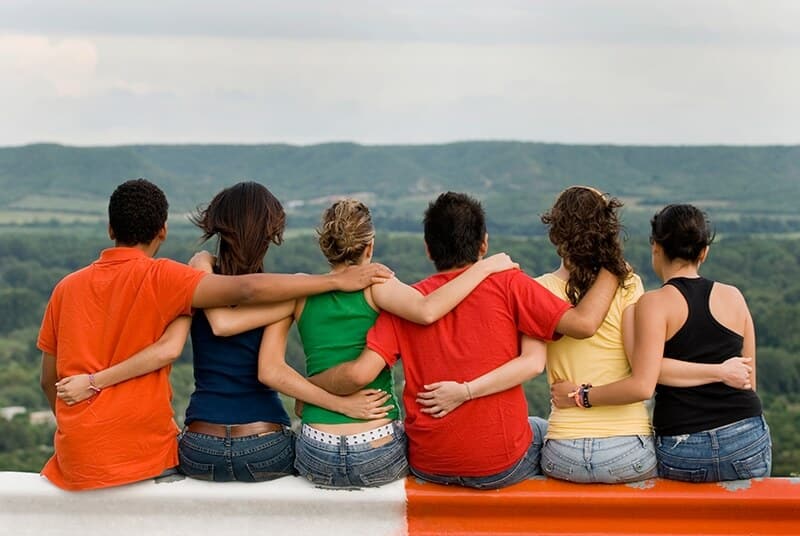 Most tourists, even women who are traveling alone, will have no trouble going out after dark to see what the city has to offer. Police officers are everywhere in the city, which makes visitors feel safer. But pickpocketing and other crimes of opportunity are the ones that are most likely to hurt or bother you while you are in Singapore. Be prepared for sticker shock, but if you can get over that, this Southeast Asian gem is worth every penny.
Singapore is like a food lover's dream when it comes to places to eat. Singaporeans see food as an important part of their national identity and a way to bring people together. Reading about food and eating is one of Singapore's favorite things to do and a subject that fascinates the whole country. Food is a common topic of conversation among Singaporeans. Singaporean food is a good mix of flavors from China, India, and Malaysia. Most of the food that is served in Singapore comes from one of these three countries. These foods have changed over time in ways that make them uniquely Singaporean. Read more on the Best Places to eat in Singapore.
"Street food" from Singapore is famous all over the world, and there are hundreds of places in the city that serve it. Here, you can find classic dishes like Hainanese Chicken Rice, Laksa, Nasi Lemak, and many more, as well as many other well-known dishes.
Best Singaporean Restaurants
Most of the Architectures of Singapore are examples of architectural mastery. People who like buildings will be amazed by how beautiful the city's buildings are. The way buildings from the colonial era have changed shows how a city has grown from a small town to a global metropolis. There are many different things to see and do in the city, from old places like the Chinese Cultural Centre and the Sultan Mosque to modern buildings like the Marina Bay Sands and the Gardens by the Bay.
There are many beautiful buildings in Singapore. Houses in the colorful Peranakan style compete for your (and your camera's) attention with modern architectural marvels. This city is a dream for people who like modern designs that pay tribute to the past. In addition to its beautiful architecture, the city-state is home to museums with a wide range of collections, colorful street murals, and other forms of public art.
Buildings with Unique Architecture in Singapore
Anyone who visits Singapore will be amazed by how clean it is. Singapore is one of the cleanest cities in the world, even though it gets a lot of tourists. The city is clean and good for the environment because it has strict rules against spitting and littering that apply to both locals and tourists.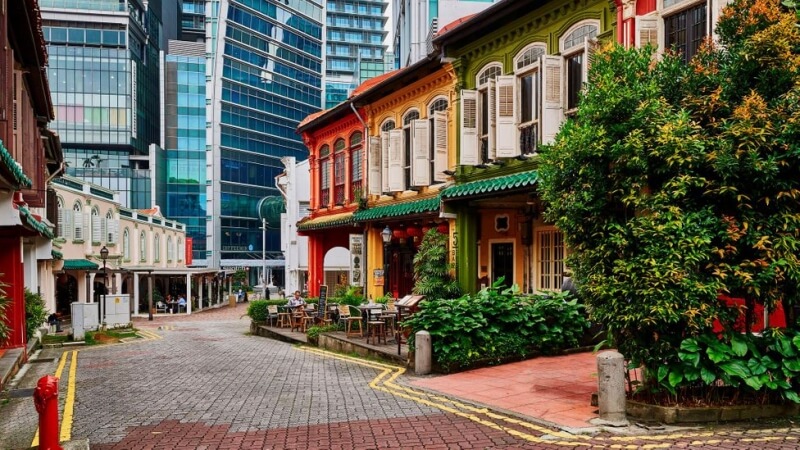 There's laws that make it illegal to chew gum, cut down trees in areas that are good for the environment, and throw trash away. Honestly, Singapore is a mess now because people are afraid of getting fined. However, Its perfect condition is due to the work of a large group of cleaners. Because of this, it's a great place to visit if you like things to be organized in cities.
Singapore is a great place for families to visit because it has a lot of activities for both kids and adults, good public transportation, and a size that makes it easy to get around. Teenagers will enjoy parks and other ways to stay active, and families with small children won't have any trouble getting around because strollers and pushchairs are easy to find.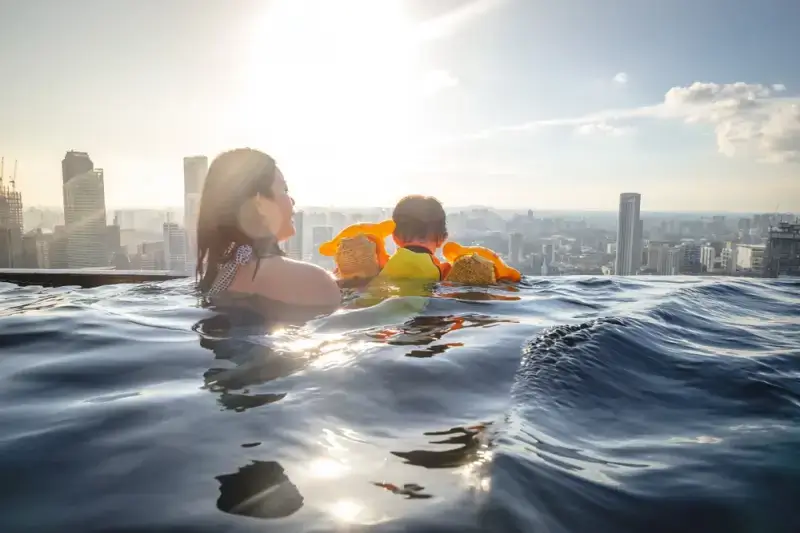 There are lots of fun things to do and see in the city that are great for people of all ages. At one of the many museums, art galleries, amusement parks, or zoos in the area, everyone can find something they want to do, see, or learn. Some of the best outdoor things for families to do in Singapore are on Sentosa Island, which is off the southern tip of the city, and in the city's many fun and educational parks and museums.
Best Things to Do with Your Family in Singapore
Singapore has everything you need if you want a Best Way to Get Around Singapore in 2023. Singapore's public transportation system works well and is cheap. Getting around the city is easy. You can take the train, the bus, or a taxi.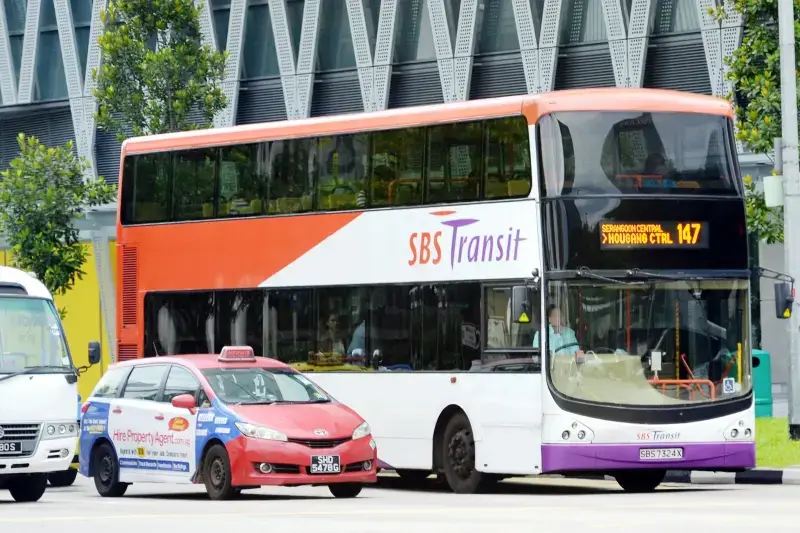 Singapore is a major air hub that serves many air routes. It is also a cruise center. The local bus network and the well-known Mass Rapid Transit (MRT) system reach all four corners of the island. In traditional neighborhoods, the streets are set up so that people can walk on them. This is also part of the transportation system. It's easy to be an urban explorer and take in the sights, sounds, and smells of these heritage precincts because of the "five-foot ways." These are the walkways that run parallel to the road and next to the shops.
Best Public Transport in Singapore
Singapore's history is both long and interesting. There are many historical landmarks and sites in the city that can tell you about the past of the country. You can find these everywhere, from Sentosa in the south to Kranji in the north, and from west to east as well. They are on beaches, in buildings, in parks, and even under the ground.
Singapore's colorful history is made up of palaces, forts, horses, cannons, bunkers, monuments, swords, artifacts, cultures, plots, coups, and plans. They are proud to share its story, which goes back hundreds of years, through museums, memorials, and religious sites. Singapore has a lot of different cultures and their history, and it also has a lot to see and do for tourists.
Best Historical places in Singapore
Rich Culture and Tradition
Singapore is a place where people from Malay, South Asia, and Southeast Asia have all left their mark. Singapore has a long history of being influenced by different Chinese dynasties and other Asian countries, which can be seen in the city's unique customs today. The museums and galleries in the country's Civic District have the best collections of Southeast Asian art and artifacts. The National Gallery of Singapore and the Asian Civilizations Museum are both great places to learn about the rich cultural histories of Singapore and Asia. From the busy streets of Chinatown to the Hindu temples of Little India, there are many ways to learn about other cultures.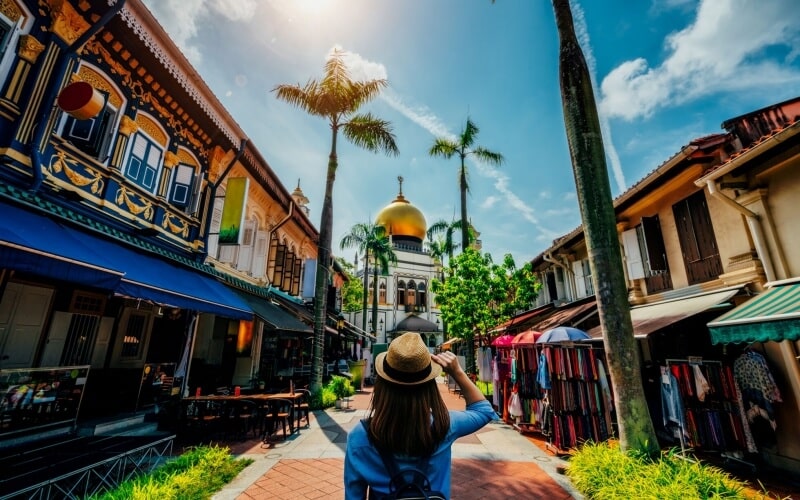 At the Asian Civilizations Museum, you can learn about Singaporeans and other Asians' ancestry. At the National Gallery of Singapore, you can see hundreds of works that show the rich cultural history of the area.
Best Cultural Travel in Singapore
Singapore's green government is leading the country's efforts to become carbon neutral by the middle of the century, which may make visitors feel like they are among the lucky few. A picnic in the Botanic Garden, Singapore's first UNESCO World Heritage Site, is a great way to spend a sunny day. From the Singapore Botanic Gardens to the Bukit Timah Nature Reserve, there are many ways to see Singapore's beautiful natural scenery. All over the island, there are now park connections hanging from the ceiling in every direction, making it easier than ever to get from one park to another.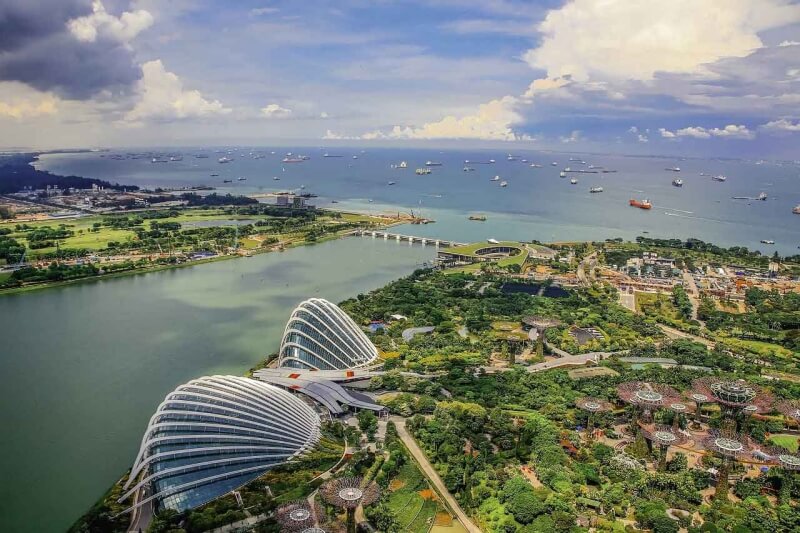 In order to reach its goal of being the greenest city-state in the world, the city-state has a lot of tropical natural reserves and botanical gardens. Singapore has become a major hub for international firms and investors because of its policies and activities that are good for the environment.
Best Singapore Parks and Natural Spaces
Singapore is the place to go if you love to shop. In the city, there are many malls and markets where you can buy a wide range of goods at low prices. There are shopping malls everywhere because shopping in Singapore is a national hobby. Orchard Road and Marina Bay Sands are two of the most popular places to shop in Singapore. Both have high-end stores with designer labels from companies like LVMH, Kering, and Prada. You can buy anything from cheap necessities to expensive designer goods.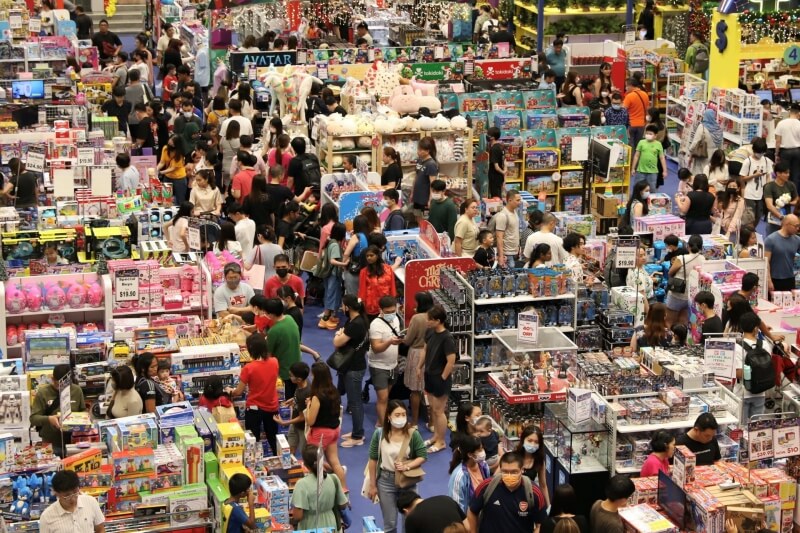 Visit Design Orchard on Orchard Road to find items that were proudly made in Singapore and are of high quality. The first floor of the building, which is carefully put together by the well-known Singaporean shop Naiise, shows off the wonderful world of Singapore design by showcasing the work of more than 60 local designers who work in fields like furniture design, fashion, and handmade goods.
Best Places to Shop in Singapore
Another plus is that a lot of people in Singapore speak English very well. English, Malay, Tamil, and Mandarin are the four official languages of Singapore today. Still, English is the language that is taught in most schools and is used for business and government.
Since the 1970s, most Singaporean schools have taught in English. This means that tourists who speak English will be able to get by just fine. Because of this, it will be easier for tourists to ask and get directions from locals.
There is no doubt that Singapore is a tourist destination like no other. From its rich culture and tradition to its amazing food and architecture, there are plenty of reasons why Singapore should be at the top of your travel list.
To ensure you don't miss out on the chance to explore Singapore's wonders, it's imperative to secure your Singapore e visa and SGAC well in advance. These documents streamline your entry and allow you to make the most of your time in this captivating destination.
So if you're looking for a unique and unforgettable experience, then Singapore is the perfect place to visit. The breath-taking historical buildings, the beautiful iconic landmarks and the delicious Singapore food can keep you coming back for more.