Singapore is a unique place where people of many religions, races, and nations live in peaceful coexistence. On the one hand, as Singapore Island is modern, it has yet to retain its rich history and cultural heritage.
Their culture was handed down by those who lived here from times unknown and further amalgamated the cultures from abroad. From tourists to locals, all are keen on exploring sights that have cultural significance.
Singapore and its Cultural Travel
The culture in Singapore is a mix of Malay, South Asian, and Southeast Asian cultures. Over time it has been influenced by multiple Chinese dynasties as well as other countries from Asia, which gives shape to the fascinating local customs we see in Singapore today!
With so many different ethnic groups living side by side, the country's history as an international trading hub shows sharp cultural differences. English and Mandarin are often used for communication, while others speak their native tongue(s).
Along with these multiple cultures, Singapore has sights to explore where you can experience multi-diverse cultures you have never seen. This has brought us to write about some of the best cultural tours in Singapore.
Trishaw Night Tour at Chinatown
A  four (4) hour tour in Chinatown by Trishaw is a worthwhile experience to indulge in. You could visit the famous medical hall, take a walk through the crowded market, hop back on the trishaw and get to the narrow lanes full of stalls to shop or eat at – these are activities that fulfill a great trishaw tour. You will get to know about the history of Chinatown as you mingle with the locals or have your own guide.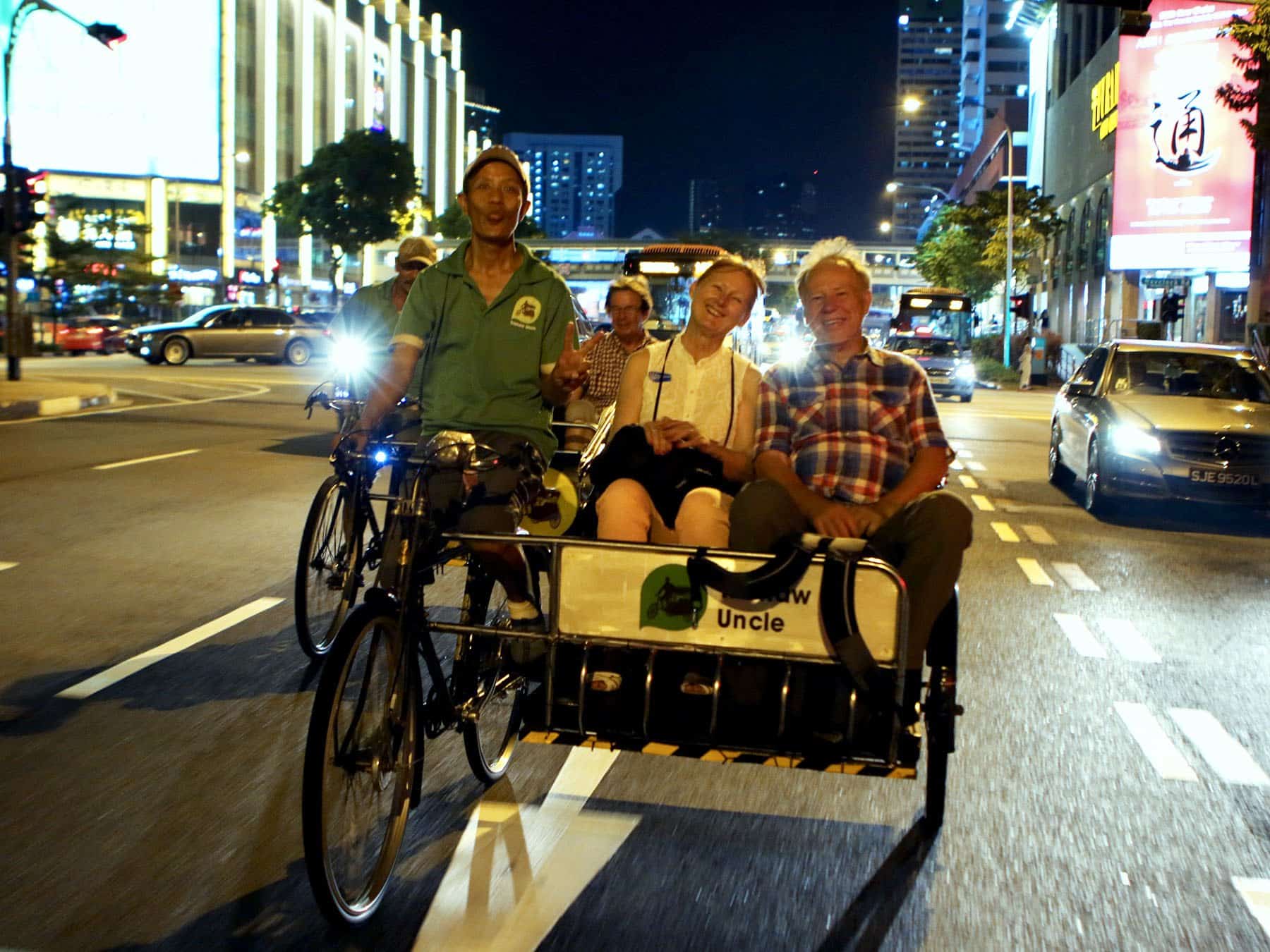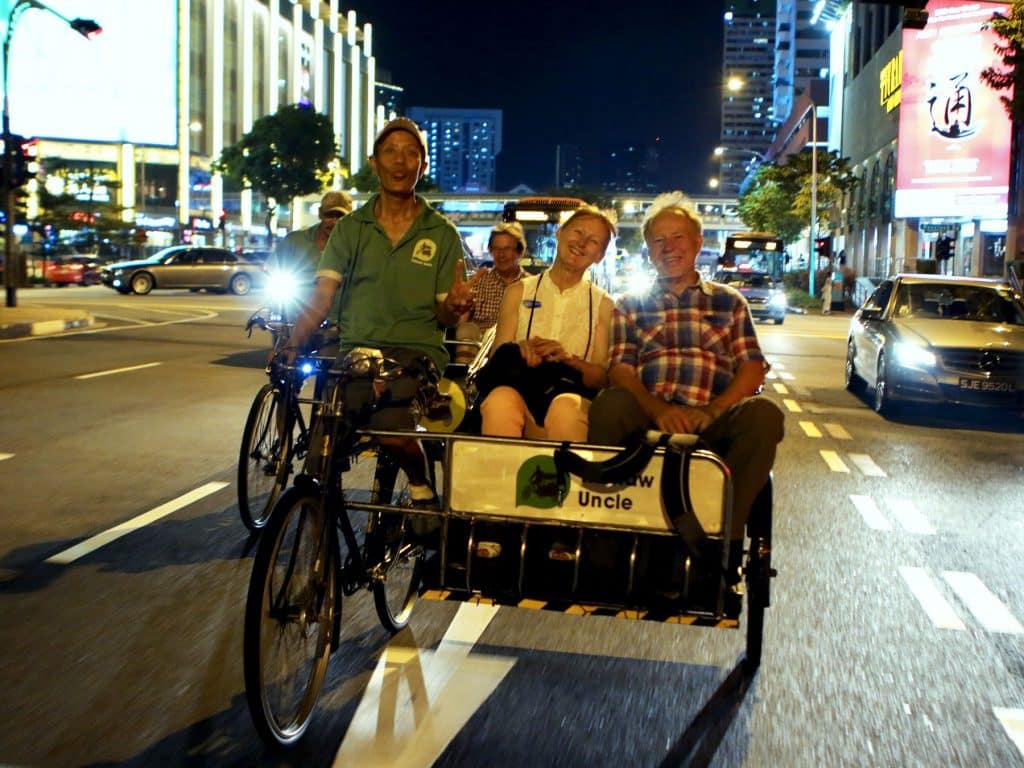 So, next time you are in Singapore, Don't forget to take this unforgettable ride as your driver pushes the pedals while making your way through Little India and Bugis Village to explore the heritage of Singapore.
Round-Island Tour that includes Changi Prison, Kanji War Memorial, and Bright Hill Temple
Start your day with a leisurely stroll along the highest pedestrian bridge in Singapore, Henderson Waves. The view from this spot takes you across lush greenery and offers fantastic photo opportunities, including one of Mount Faber as well!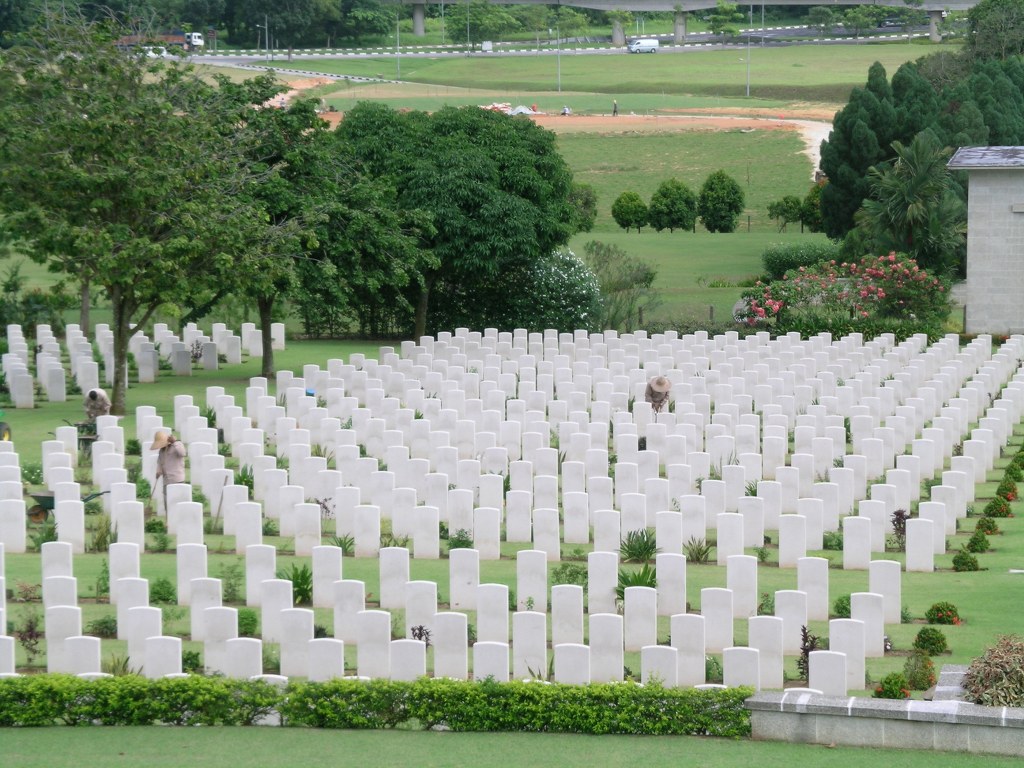 With your guide beside you, get the chance to learn about the city's history of World War II, At Changi Chapel and Museum. You will know about the prisoners of war after the Japanese attacked the city. You can then drop in to see Kranji War Memorial and Bright Hill Temple.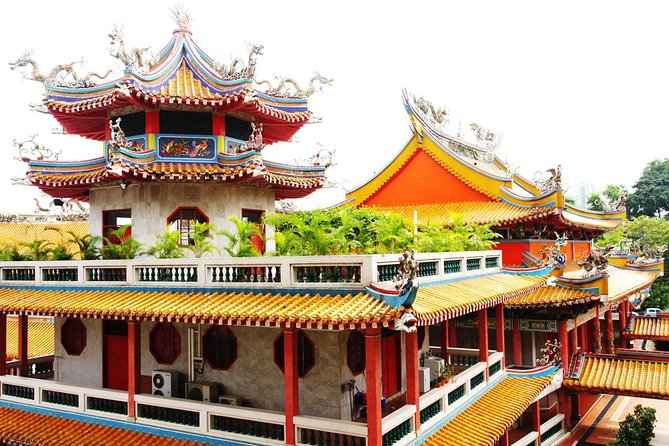 Catch an exciting sunset over Telok Blangah Hill while enjoying the city's famous martinis on lane visas at any local restaurant before heading back to your hotel.
A Half-Day Tour from Singapore that covers Changi Chapel
It is a historical tour based on Changi Chapel and Museum, which explains the Japanese attack on Singapore during World War II. Hire an experienced guide to tell you about the detailed history of this dark period. You will get to know about the camps for the prisoners of war which were there once and Johor battery and Selarang Barracks, and also Changi Beach.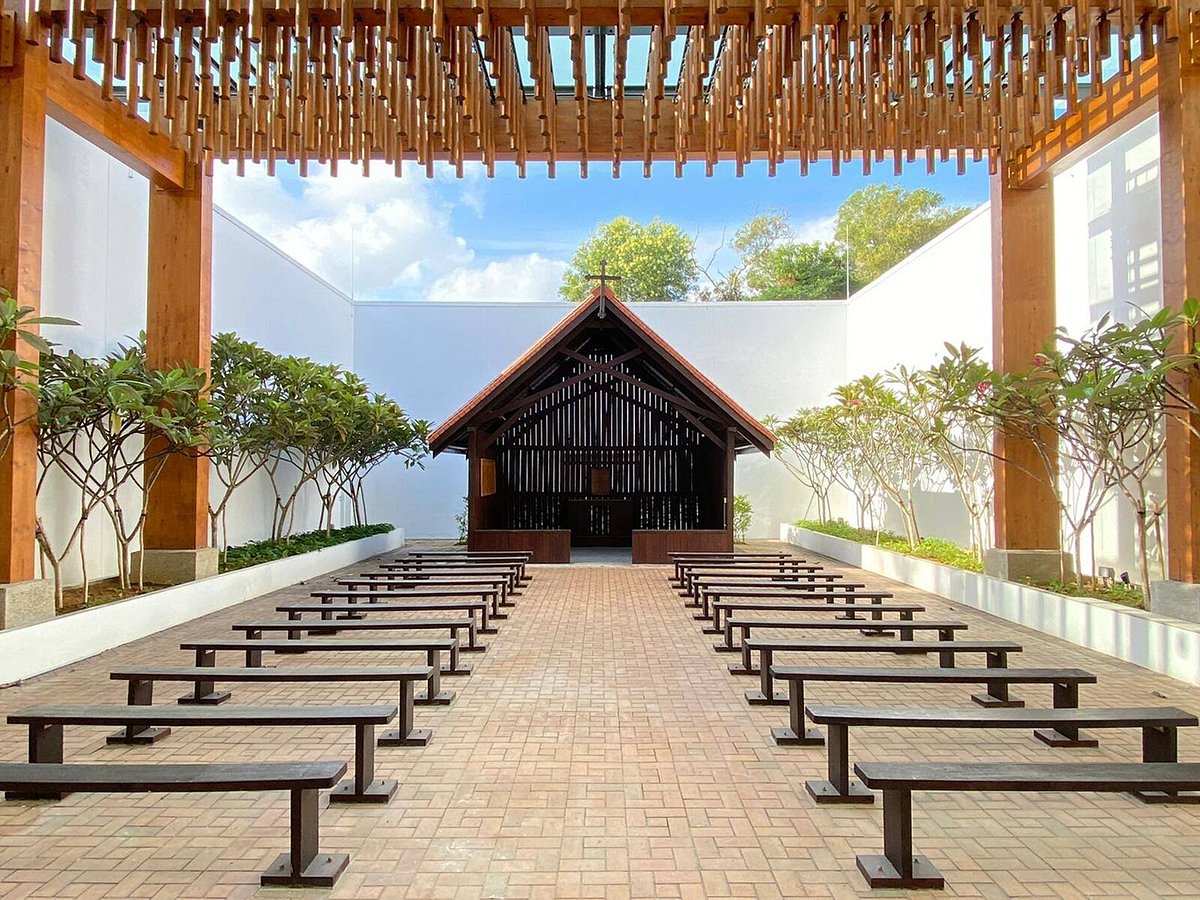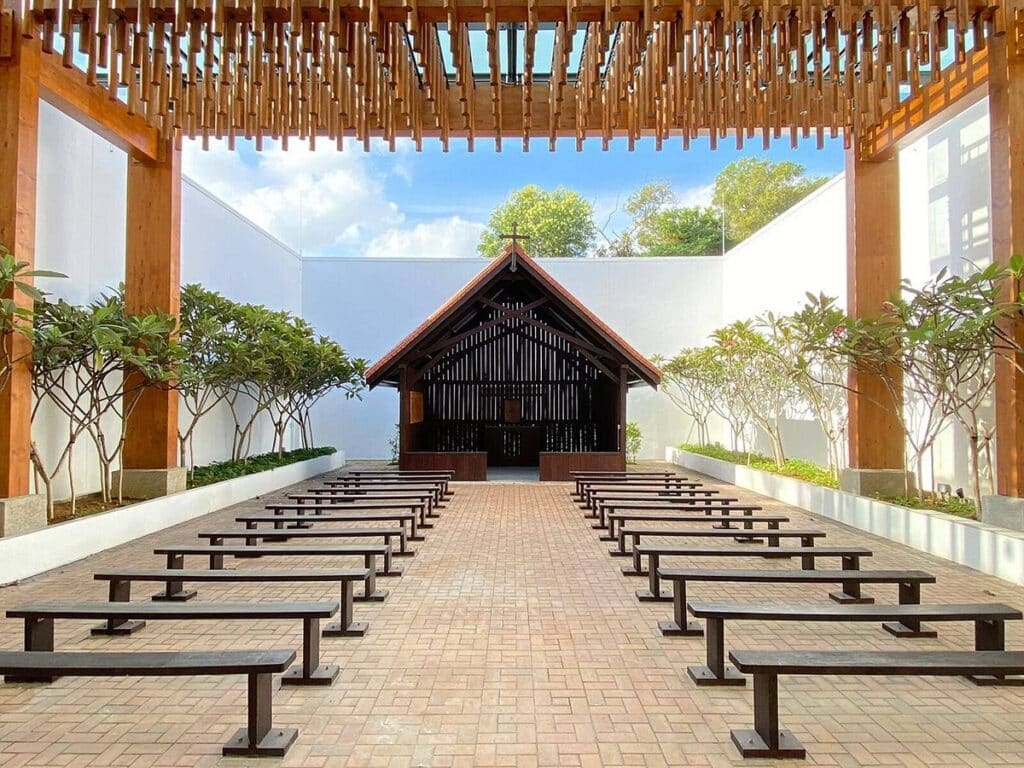 Take some time out at the Straits Of Johor while appreciating Singapore's defense strategy– appreciate how they worked together here to prevent another Pearl Harbor from happening again. 
Singapore 1942 Battlefield Tour
This tour can be well informed by a guide who tells you about the eight days in 1942 during World War II and the realities and myths of this battle. You will find out why Singapore, called the Gibraltar of the East, surrendered to the Japanese in such a short time as you visit sites like Battlebox and Kranji War Cemetery.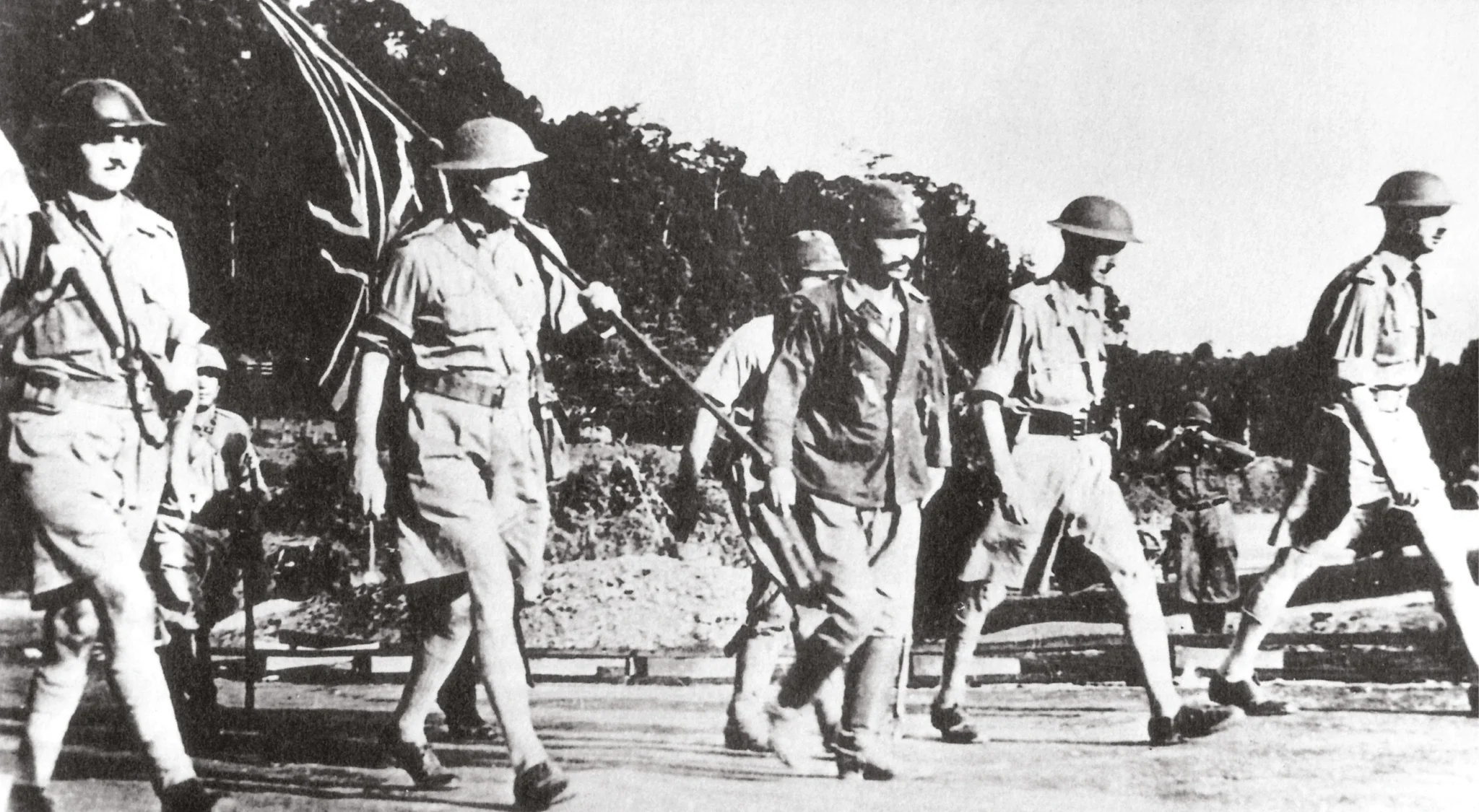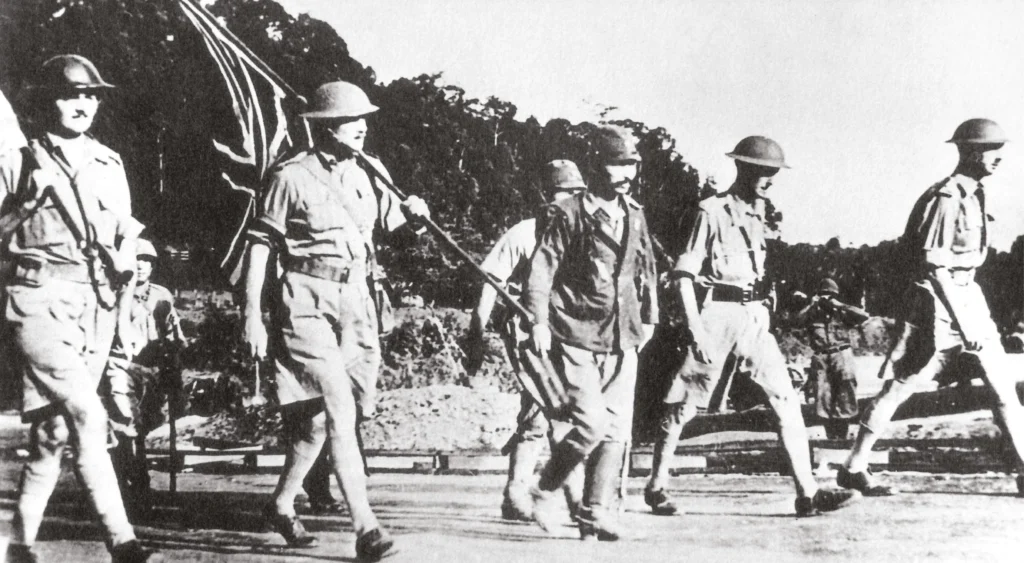 The tour takes visitors through the key sites of the Battle of Singapore, giving them a chance to see firsthand the events that unfolded nearly 80 years ago. The tour begins at Fort Canning Park, where the British made their final stand against the Japanese. 
From there, it winds its way through the city, taking in places like the Padang, where the Japanese first landed, and the commercial district of Raffles Place, which was bombed during the fighting. Along the way, visitors will learn about the key events and personalities of the battle, as well as get a sense of what life was like for those who lived through it. 
You can read more about Singapore Battle in Britannica.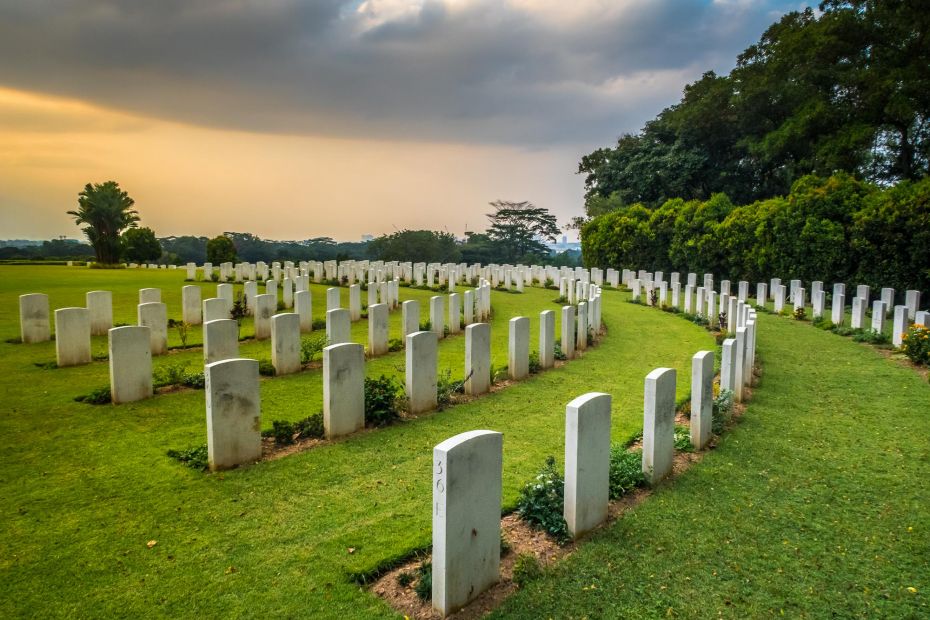 The tour culminates at Kranji War Memorial, commemorating those who died in the battle. The Singapore 1942 Battlefield Tour is an enlightening and moving experience that provides insights into one of the most pivotal moments in Singaporean history.
Singapore walking tour that includes Market Tour and Tea Tasting in Chinatown's Rituals and Traditions
The morning air is crisp, and you're in for a treat as you lead the way through Singapore's Chinatown. With its old temples that have been lovingly restored, this neighborhood offers insight into what life was like before it became a modern country.
On this tour, you will learn about Chinatown's traditions and customs. You will meet a Chinese doctor who will explain and show you Chinese medicines, or you will visit a confectionary shop who will tell you what kind of items are made especially for the Chinese holidays. In the wet market, you can also find out about things the local residents buy regularly. You will learn about their wedding custom or funeral proceedings and tea ceremonies, and more.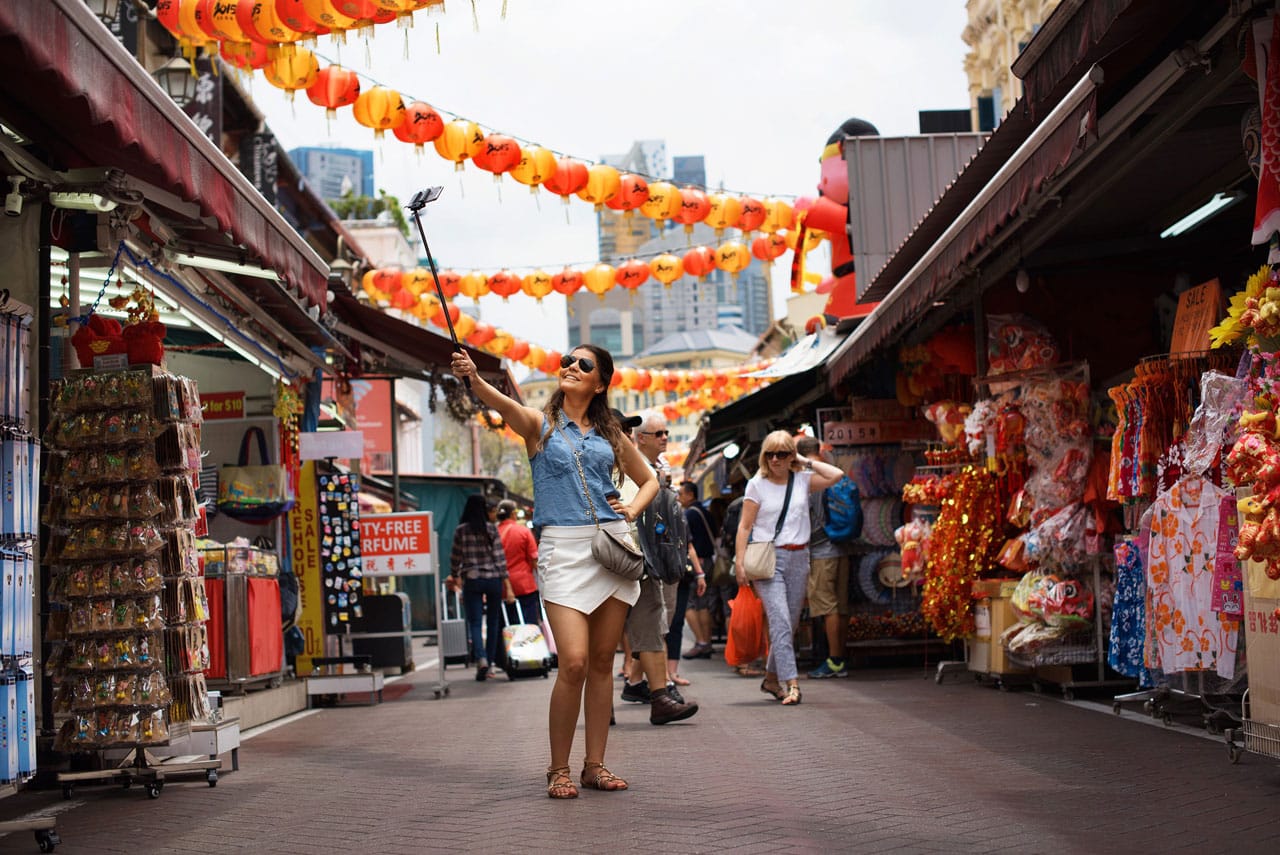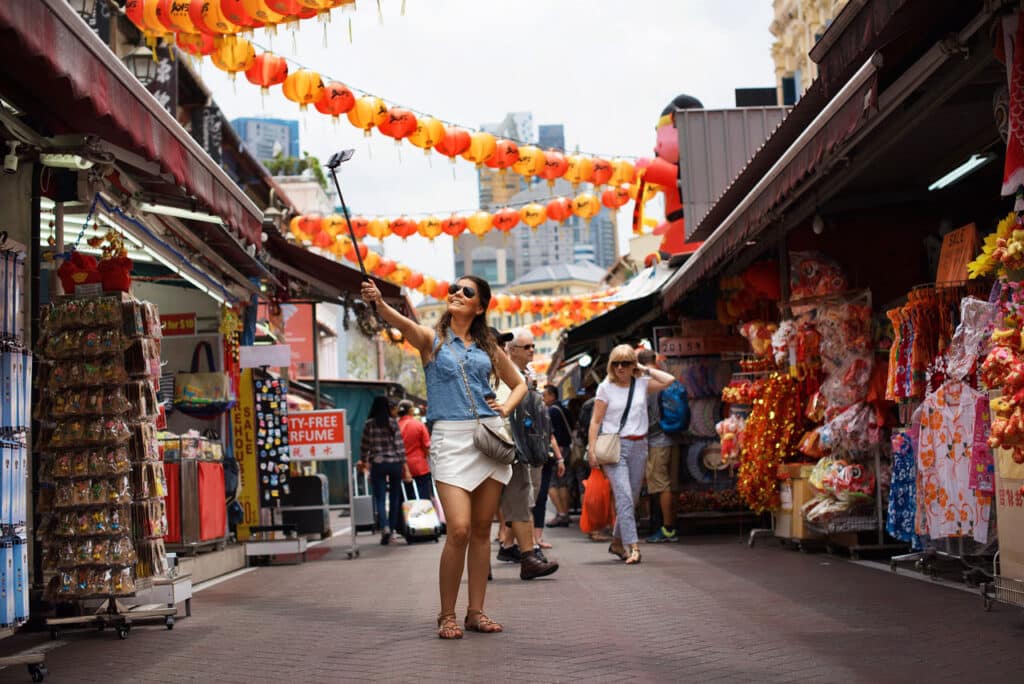 You may fill yourself up not only with knowledge but also with foods like chicken rice or lomein noodles making this an experience worth all!
Private Changi Chapel and Museum Tour from Singapore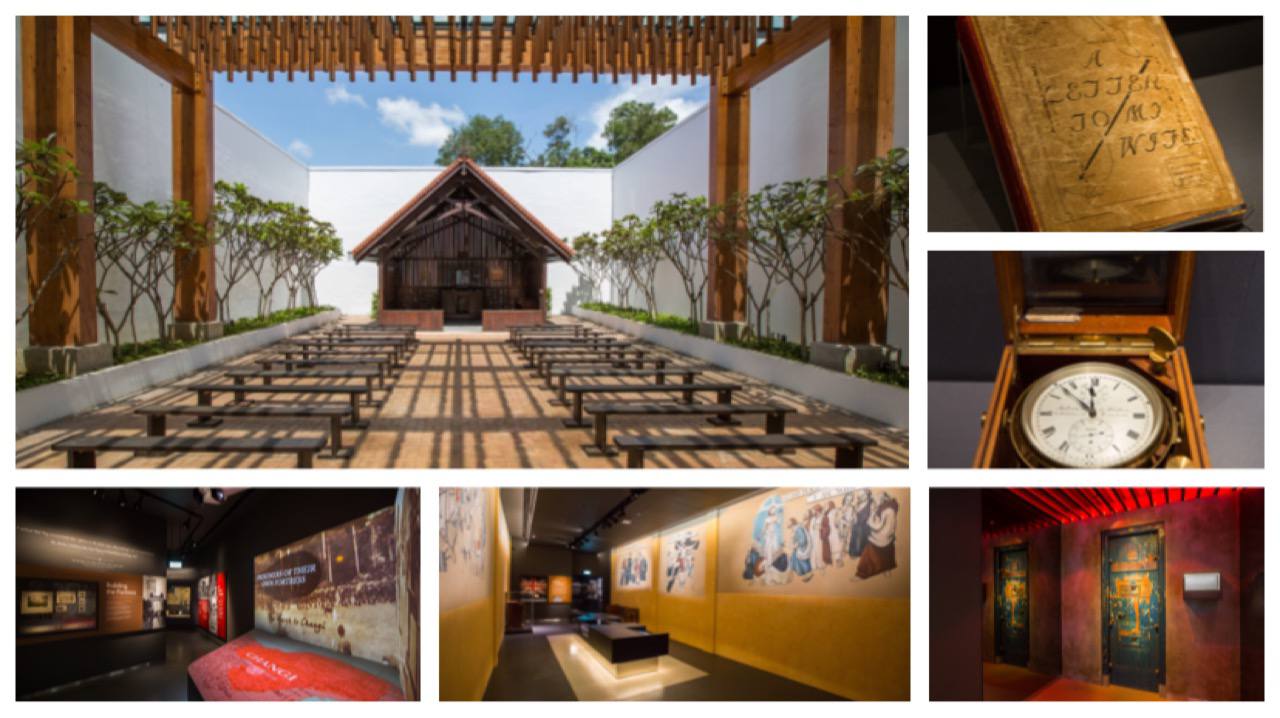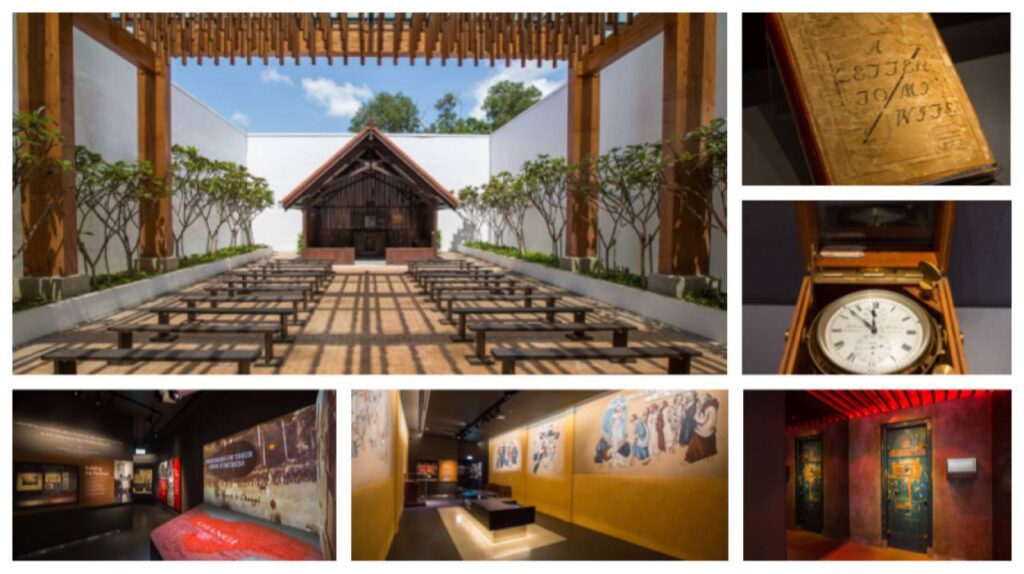 Take a tour of Chang Village with an expert guide by your side and learn about the history of World War II and how it impacted that place. In Changi Chapel and Museum, you will find essential articles about Singapore's POWs during the Japanese occupation. Take a look at the mid-century 'Kampung,' which is a residence of the country's very own Malays. You can visit Tampines, which happens to be the largest residential area of Singapore, to know how a modern-day life is like. You can enjoy a trip from Singapore Sentosa Hotel by private vehicle.
A Tour that involves the Culture and history of Chinatown
Walking or driving down Chinatown and Geylang Road, you will learn the past and present of Singapore's nightlife. A well-informed guide will take you down the alleyways of Chinatown's earlier red light district, telling you stories of the neighborhood at the same time.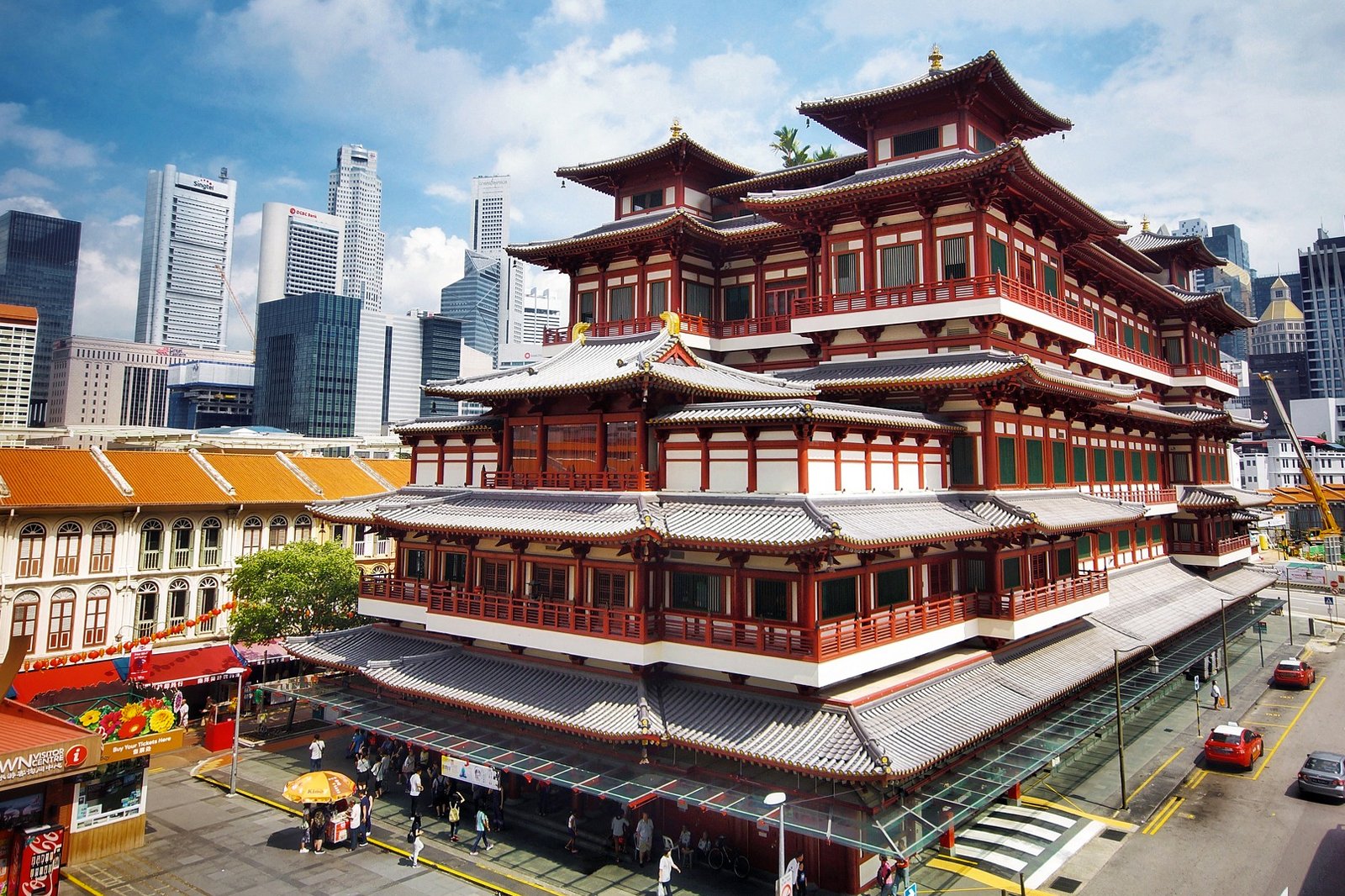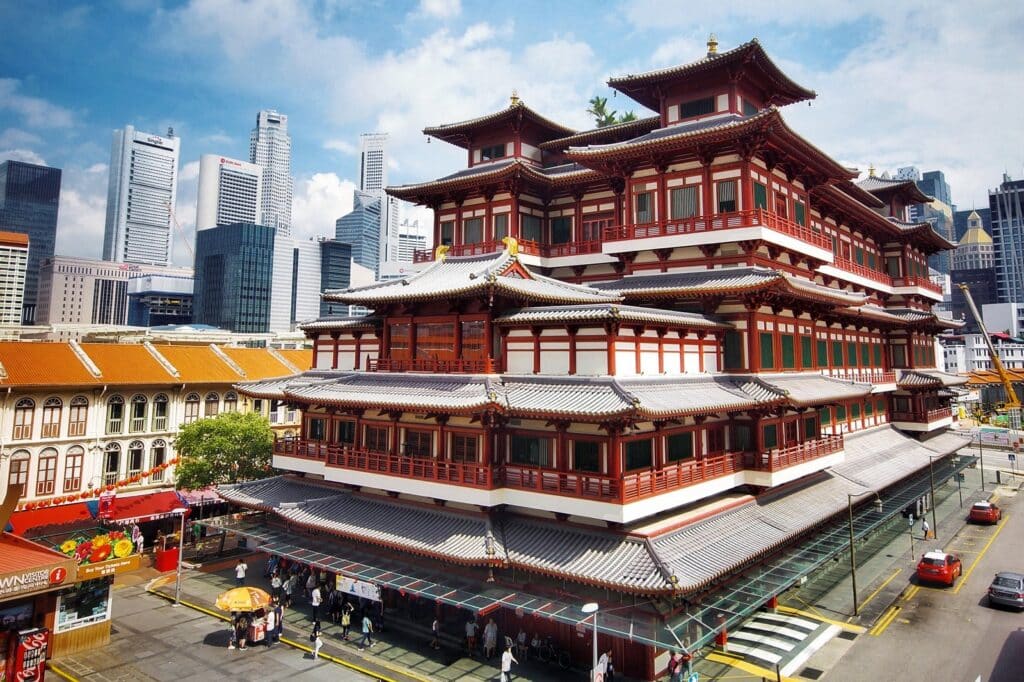 Then you can go to the Eastern end of Singapore to find yourself in an active and live red light area. You can pay for and taste sample on Club Street in Singapore. This tour is for adults and takes place naturally late at night.
A real treat for your senses—Little India and its gems in Singapore uncovered
A real treat for the senses, yes, that can be said about Little India's heritage. A walk through its streets is like that in one of the cities of India. 
So, Join an experienced guide on a small-group walking tour to Little India, one of Singapore's most interesting neighborhoods. Visit temples and markets full of rich culture as you explore this colorful place where people from all over Asia come together daily for business or pleasure!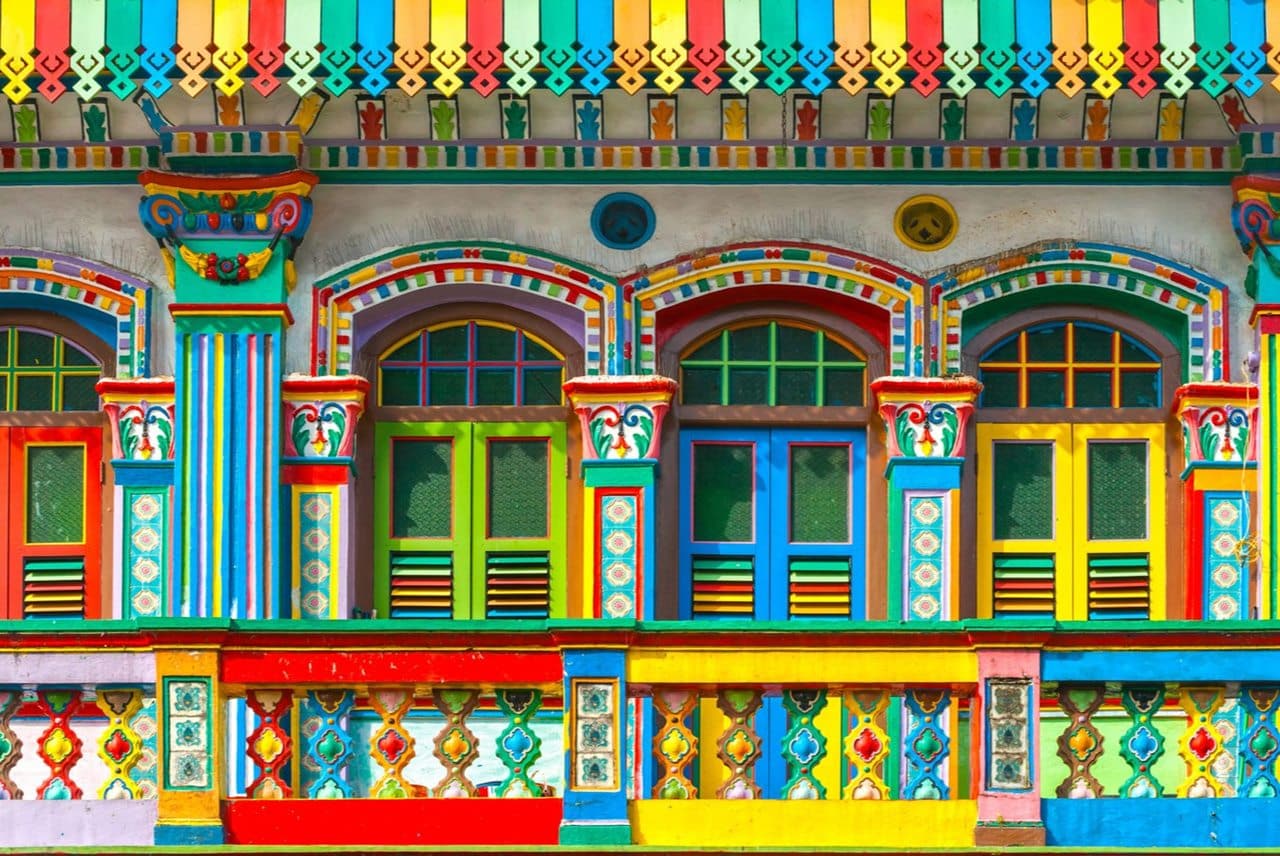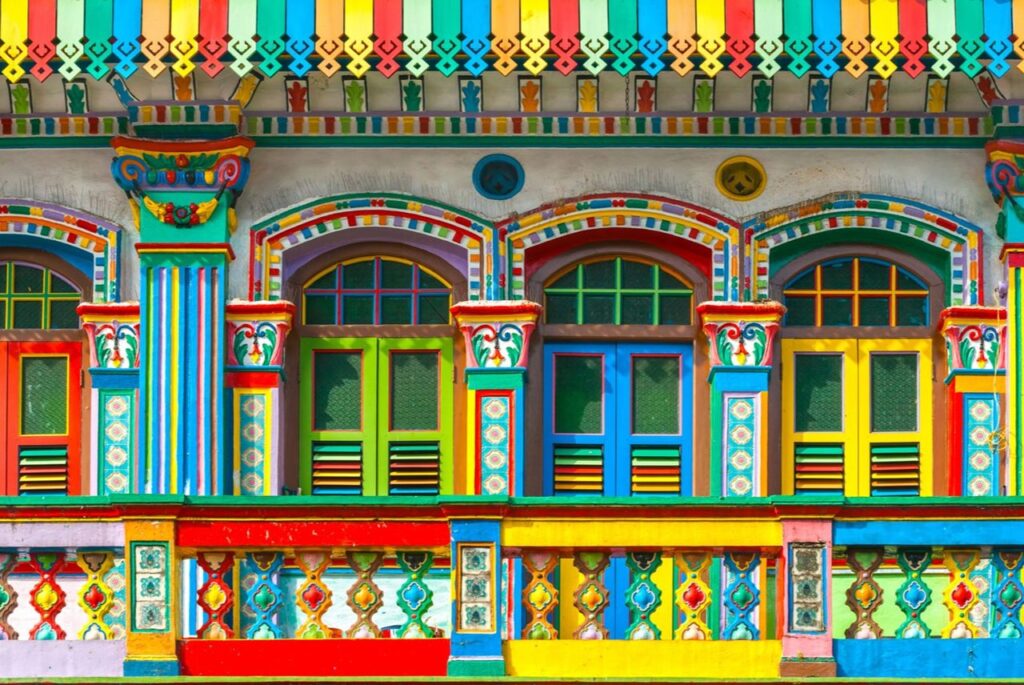 Use your camera to capture this essence of India, where you will find shops with large numbers of flower garlands, minute henna patterns, sarees, colorful bangles, and much more. There is a lot more than this. You can be inspired to pick up incense sticks or aromatic spices or sway to Bollywood songs. 
With a maximum participant size of six (6) people per group and an ending time convenient for tourists who want some authentic Indian food before returning home from their exploring adventures in this rich cultural destination – do not miss out! Tasty sweets and spicy snacks of India will be hard for you to resist.
Feng Shui Secrets in a Customized Tour
The ancient belief and practice of Feng Shui have crossed China's geographical boundaries and become famous worldwide. Beyond argument, people are practicing and accepting it, especially while building or taking delivery of any construction.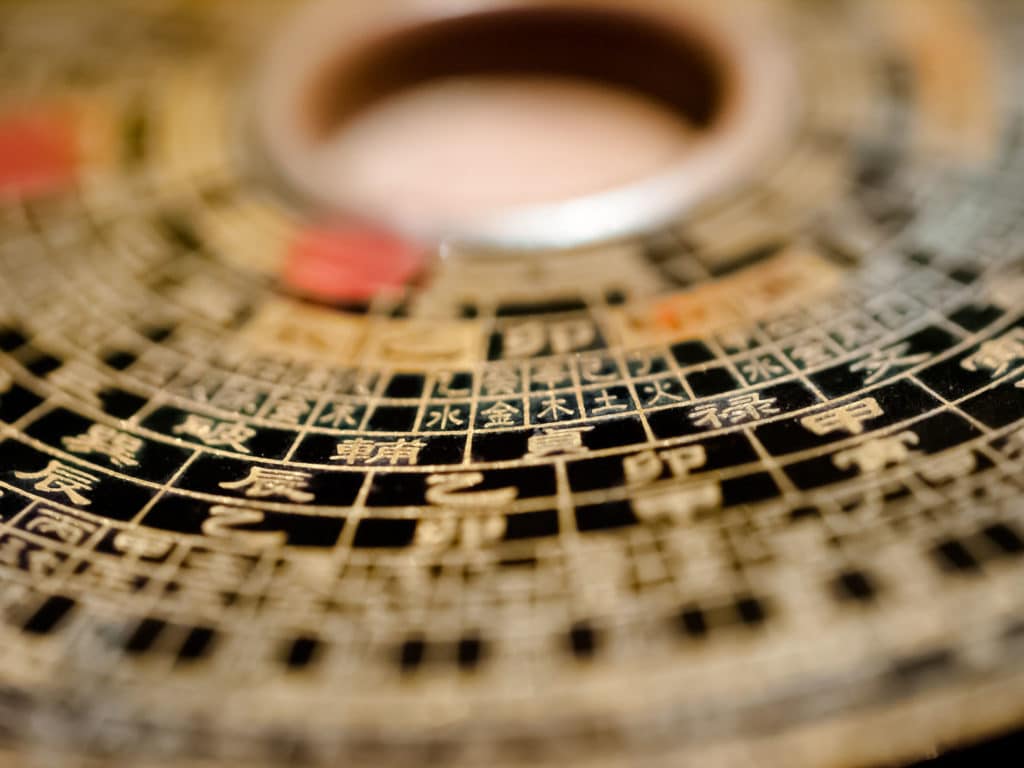 A tour around Marina Bay, the most recent financial area of Singapore, will enable you to learn a lot about the art of Chinese geomancy and its effects on the nation, bringing prosperity and success.
Singapore is a renowned melting pot of cultures, making it an ideal destination for those interested in experiencing a variety of different traditions. From the bustling Chinatown district to the Hindu temples of Little India, there are endless opportunities for cultural exploration. 
Visitors can learn about the history and customs of Singapore through guided tours, hands-on workshops, and interactive exhibits. Whether you're sampling local cuisine or watching a traditional dance performance, cultural travel in Singapore is sure to be an enlightening and unforgettable experience.
Most of these tours are better when you have a guide. You can definitely bank on the tourism center to aid you with the utmost help. However, if you want to break free and explore all on your own, your holiday spree will let you acknowledge your discoveries a little more.