As any traveler knows, planning a trip requires a lot to think about.
What are the rules to follow?
Where will you stay?
What will you see?
What should you pack?
For first-time visitors to Singapore, there are a few additional things to remember. We will help you to do a checklist count before you travel to Singapore.
To prepare for landing in this fantastic country, follow the guidelines below before and after you land in Singapore.
Add a header to begin generating the table of contents
Singapore Travel Restrictions
The Singapore government has issued new travel guidelines since the COVID-19 pandemic outbreak. Be sure to check the Singapore Government website for updates on how this affects your destination and what you need in preparation before travel to singapore!
Bearing all these changes into consideration, we advise getting a good quality international health care plan as well – don't take any chances when it comes to disease prevention, especially not at such an uncertain time like right now with Covid 19 looming over us.
Be Prepared if the Plan Changes
COVID-19 is an actual infectious disease that anyone could catch. If you're planning on traveling abroad during the infection period, make sure to check with your airline or travel company about any potential delays and restrictions before leaving! The last thing you want to do is go into a medical emergency with no money or insurance, so plan ahead and make sure that everything's covered.
Precaution in Public Places
The government is serious about Singapore's Covid-19 compliance, so much so that they will punish you or imprison you if your actions do not comply. If this happens again, more severe penalties will likely await, including deportation! Don't take the chance to break any rules because there are constantly Changing conditions that can change what was previously allowed at short notice too.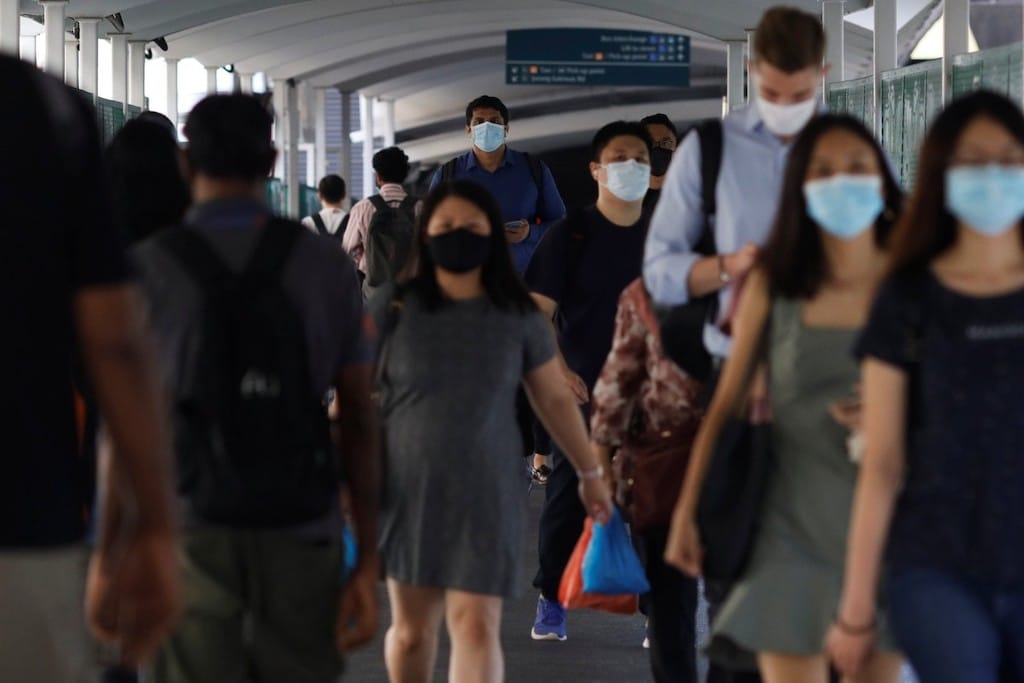 From 29 August 2022, face masks will be required on public transport and inside healthcare facilities.
Children aged six (06) years old & younger do not need to wear one for themselves but still should keep them handy just in case. You could get fined if caught without one.
The Singapore government has set a vaccine requirement for entertainment venues over 12 years old. If you are not fully vaccinated, then it is recommended that those who will be attending enter with an immunity card or certificate from their physician verifying they have received the required doses of any vaccines listed below,
Pfizer
Moderna
AstraZeneca (also known as CoviShield)
Janssen (Johnson and Johnson)
Sinovac
Sinopharm
Covaxin
Novavax
If you test positive for COVID-19, then isolation at your hotel or residential accommodation will be required. Further instructions heavily depend on whether one is healthy or unwell. More details can be found in Living with Covid-19 in Singapore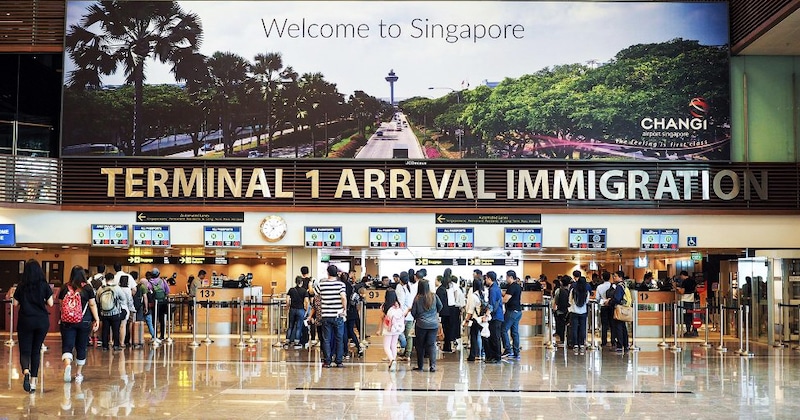 Applying for a Singapore visa doesn't have to be a complicated process. With the Singapore Visa, applicants can complete the entire process online in just a few minutes. There's no need to visit a Singapore embassy or consulate, and there's no need to submit any paperwork. Simply fill out the online application, pay the visa fee, and you'll receive your Singapore visa within 2-12 business days in general. The Singapore eVisa is valid for single entry and can be used for general stays of up to 30 days.
Singapore Entry Requirements
To enter Singapore, all visitors must have a valid passport and an onward or return ticket.
Those who are planning to stay for more than 90 days will also need to apply for a visa in advance.
The type of visa required will depend on the visitor's citizenship country and the trip's purpose. For example, business and tourism visitors from certain countries can apply for an e-Visa, while others may be eligible for a Visa exemption.
Visitors from other countries must apply for a traditional visa through their nearest Singaporean embassy or consulate.
All visitors must apply for a Singapore arrival card before arriving in Singapore.
Visitors must need to have at least one dose of Covid-19 vaccination from Singapore-approved vaccination companies.
Visitors from certain nationalities are required to show a yellow fever vaccination certificate.
Other document requirements might be based on the traveler's profile and nationality.
Before you buy your air ticket to Singapore, there are a few things you need to take into account.
First, consider the time of year you're planning to travel. The weather in Singapore can be pretty hot and humid, so if you're not used to tropical conditions, it's best to visit during the cooler months of December to February.
Second, think about how long you want to stay in Singapore. A short period of stay may be expensive for your round trip tickets. A longer stay will likely be more cost-effective.
Finally, make sure to compare prices from different airlines before you purchase your ticket. By researching, you can find the best deal on airfare and ensure that your trip to Singapore is as affordable as possible.
Travel to Singapore: Safety & Security
Singapore is a safe destination, but you should be careful when going to the crowded zone. Ensure you're always on your guard and don't leave any valuables in unattended vehicles or public places.
Hitchhiking alone isn't encouraged, However in case of emergencies you can ask for a lift. Avoid going alone to dark alleys & secluded parks at nightfall.
Singaporeans pride themselves on their roads being among the best in Asia, and it is easy to see why. if you're involved in an accident, authorities recommend staying at the scene until they arrive – especially if there were any injuries sustained from either party!
Drivers will need a foreign driving license to drive but only for a shorter period of stay. If you are staying for a more extended period, then you are required to obtain a Singaporean driving license.
The traffic police regularly carry out breath tests to determine if someone has been drinking. If caught driving under the influence of alcohol, they may receive a fine or imprisonment as penalties.
When you are boating, Stay on the safe water marked by coastal authorities. Keep your navigations posted with the Coast guard from time to time.
Singapore Local Law and Custom Norms
In Singapore, you can be fined for a wide range of behaviors in the city. One way to get caught is by littering and smoking on public property, which will result in an expensive fine!
It's also illegal to bring chewing gum into Singapore unless it has been approved by the Singapore government as a medical material.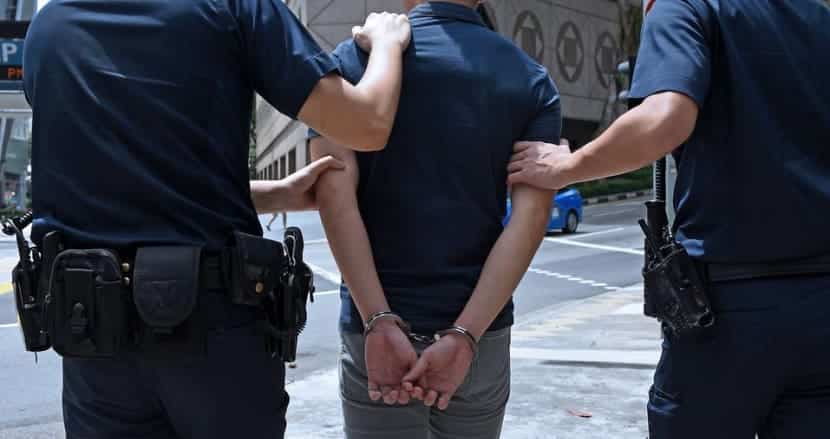 Know When You Can Get Arrested
There are three main reasons why you may be arrested in Singapore, if you overstay your Singapore Visa, if you commit a crime, or if you are involved in a civil dispute. The police may hold onto you initially for up to 48 hours if you're arrested. During this time period, there will be no contact with anyone, and only one phone call is allowed. The Singapore Constitution provides for access to a lawyer, but there are no defined timeframes.
Overstaying your visa is a serious offense, and you will be arrested and deported if you are caught.
You will be arrested and brought to court if you commit a crime. Depending on the severity of the offense, you may be fined, jailed, or both.
Finally, if you are involved in a civil dispute, such as a property dispute, you may be arrested and required to appear in court.
Confiscation of Passports by Police
The police can take your passport if they are investigating. It will be returned once the investigation is over and/or convicted, but only after you serve whatever sentence there may have been on charges related to this crime (in prison).
When an investigation is launched, you will not be able to leave Singapore. You must be financially stable during this period of time, so it's best if there are family members or friends who can support your stay in the country.
Reasons to Get Arrested in Singapore
Being found drunk and incapable in public
Fighting with others or resisting arrest can result from being hammered. Resisting the temptation to assault an officer could also land you behind bars if they try to take you away!
Touching someone inappropriately (whether resulting due alcoholic behavior) will not go unpunished either
Driving while drunk
Drinking beyond the authorized hours
You could get into trouble for drinking alcohol in public places other than restaurants, bars, and licensed entertainment venues between 10:30 pm – 7 am!
You cannot bring vaporizers like e-cigarettes, pipes, and refills because they could get seized by authorities or even result in jail time!
The minimum age for purchasing, using, and possessing tobacco products in Singapore is 21 years old. If you are found to be breaking this law, it could result in fines.
Overstaying a visa can have serious consequences, including fines and imprisonment. In some cases, you may even be caned! The severity of this punishment depends on how long your expired stamp has been found in possession by customs agents or police officers.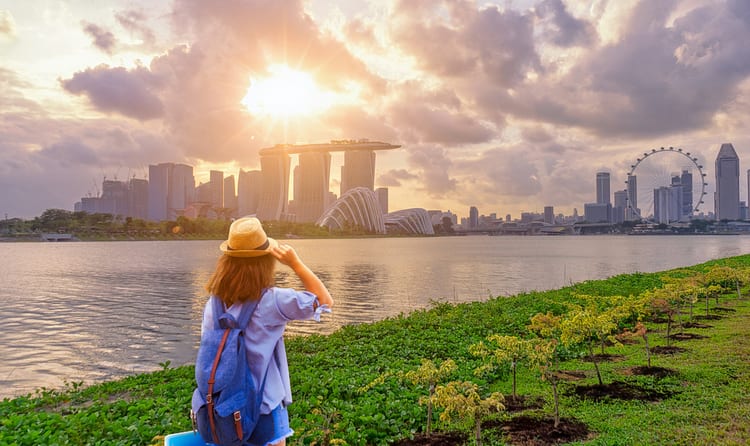 The best time to visit Singapore is during the dry season, which lasts from April through October. With an average temperature of 26-27°C and low humidity, this period offers visitors perfect weather for fun in nature's grandeur!
The weather in Singapore can be unpredictable, but the wettest months are November to January. If you don't want a greater chance of rain, make sure your trip doesn't take place during this time frame too!
Transportation and Communication
If you're arriving by plane, there are a few different ways to get into the city. These are,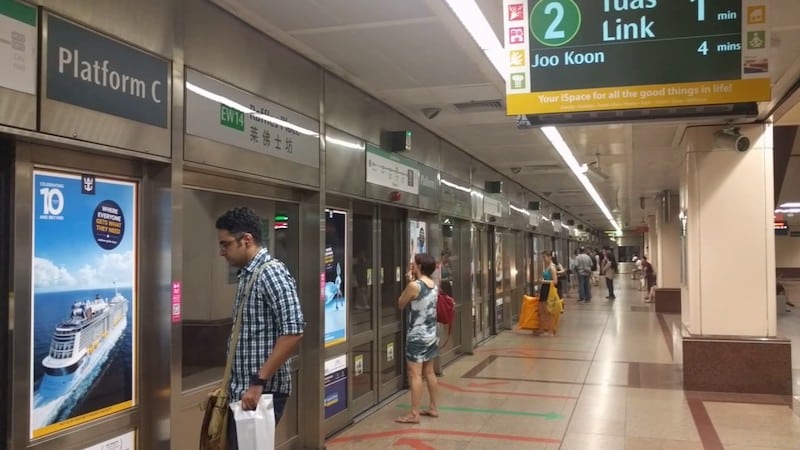 The SMRT is a cheaper and faster way to get from the airport to downtown Singapore. It only takes 45 minutes with an average of SGD 3 fare!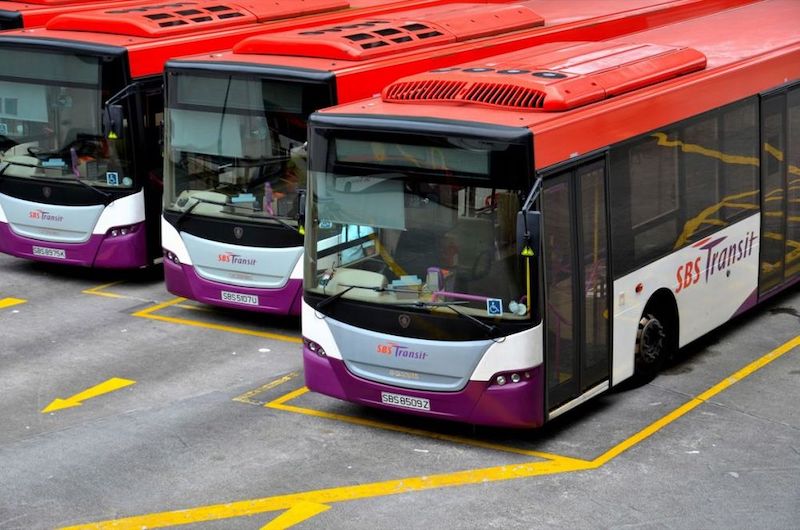 There's an inexpensive option to get into the city. The starting fare is around SGD 2.50, which should take about an hour, but you'll need to prepare for the exact change since they don't give any! You can catch bus 36 from the basement bays of Changi Airport terminals 2 & 4, bringing your journey straight into downtown Singapore.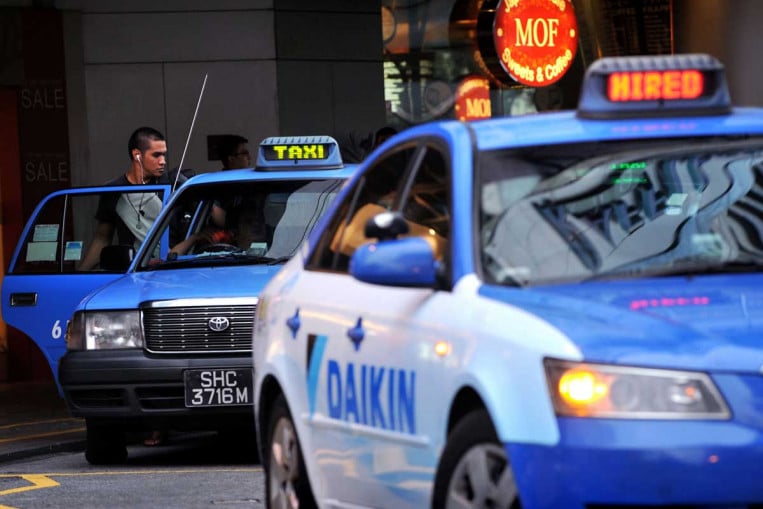 The easiest but most expensive way to get into town is by taxi. It will cost you anywhere between SGD 20-40, depending on how many people are traveling together and what type of vehicle they prefer for their trip (a large car or minivan).
If larger groups want room themselves, then Maxi Cabs can seat up to 7 passengers at an average fee per person of just over S$60!
How would you like to save time and money by avoiding the expensive transportations? There is an option for that! Take one of our frequent shuttle buses, which run 24/7.ticket prices range from SGD 9-12 depending on age group; this will get you directly to your hotel without having any trouble finding where it's located downtown.
If you'd rather not wait in line for a taxi, You can book Private transport in advance before you arrive in Singapore. Many private transportation companies in Singapore offer various packages and facilities in transportation. For example, Klook.
Where to Exchange Foreign Currency?
Currency exchange booths at Changi Airport aren't bad. The unit of currency in Singapore is the Singapore Dollar (SGD). Finding good places to convert your money into or out from can be challenging, but most of them almost provide similar rates.
Internet and Mobile Sim Connection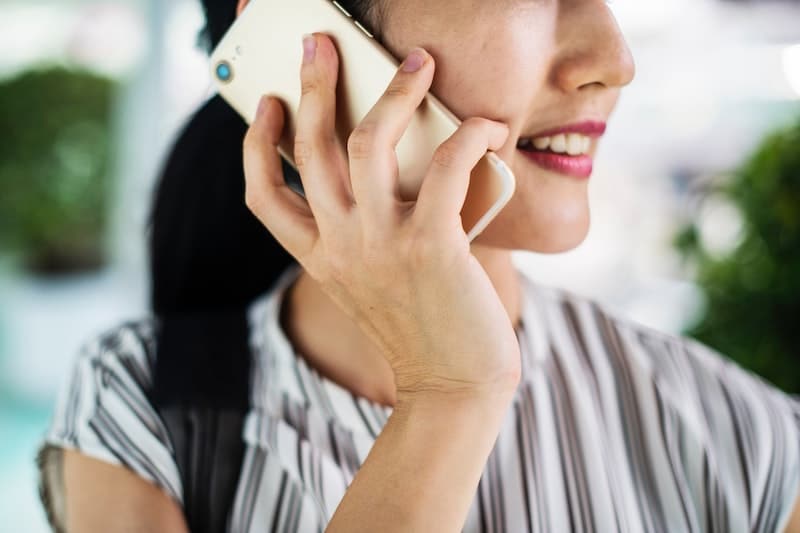 Singapore offers convenient SIM card packages that make it easy to get online. These plans typically include a data allowance for use with a mobile device and unlimited call and text minutes. This can be an excellent option for travelers who want to stay in touch with family and friends back home or who need to be able to access email and other online resources.
When choosing a SIM card package, be sure to read the fine print to understand the terms and conditions of use. And remember, you'll need to ensure your phone is unlocked so you can use a local SIM card.
Where to Stay in Singapore?
There are many factors to consider when choosing where to stay in Singapore. The city is divided into different regions, each with its own unique character. For example, the Orchard Road area is known for its high-end shopping and dining, while Chinatown is a popular tourist destination for its history and architecture. Additionally, the Central Business District is home to many of the city's financial institutions and office towers.
When deciding where to stay in Singapore, travelers should first consider their budget. Luxury hotels can be found in all city areas, but they tend to be the most expensive in the Orchard Road district. Mid-range hotels are widely available, and there are also several budget-friendly options. Travelers should also think about what type of atmosphere they prefer.
Orchard Road or Chinatown may be the best choice for a lively and bustling environment. Those looking for a more relaxed atmosphere may prefer staying in one of the city's residential neighborhoods. Regardless of where you stay, Singapore is an incredibly safe and welcoming city.
Book a Hotel in Singapore
Find todays Best deals in Singapore, the best price guarantee
Places to Visit in Singapore
When it comes to fun places to visit in Singapore, the options are truly endless. For starters, there is Sentosa Island, home to Universal Studios Singapore, S.E.A. Aquarium, and Adventure Cove Waterpark. Then there is Orchard Road, a shopper's paradise with hundreds of luxury stores and malls.
For those who prefer something a bit more low-key, Chinatown and Little India offer a taste of traditional Singaporean culture, with plenty of food and souvenirs to be enjoyed. And, of course, no trip to Singapore would be complete without taking a ride on the iconic Singapore Flyer or taking a stroll through the spectacular Gardens by the Bay.
In this article you will know about the Singapores top 8 best places to visit. 
Where to Eat in Singapore
For casual dining, head to one of the many hawker centres scattered around the city. From local favorites like chicken rice and laksa to international cuisines like Thai and Indian, you'll find it all here. Be sure to try the famous chili crab while you're here!
If you're after something more upscale, Singapore has no shortage of fine dining restaurants. For French fare, check out Les Amis or Gunther's; for Italian, there's Osteria Mozza or Iggy's; and for Chinese cuisine, head to Summer Pavilion or Shisen Hanten by Chen Kentaro. Whatever your taste, you'll be able to find it in Singapore. Bon appetit!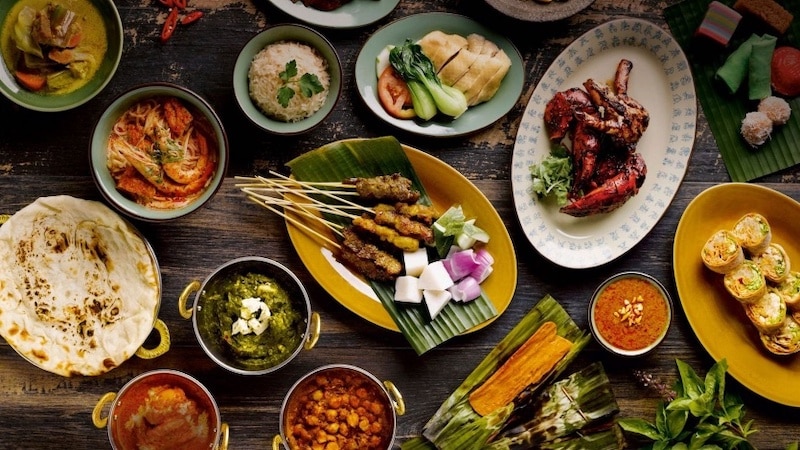 We know that safety is your number one concern when planning a trip, but we cannot provide you with personalized advice for every individual journey. If in doubt about whether it will be safe to travel abroad or not, read the country's visitors' advisory page together with other sources like friends who have already been there before making up your own mind.
Singapore is a hot tourist destination and with good reason. From the towering Marina Bay Sands hotel to the lush Gardens by the Bay, there's plenty to do and see in this city-state.
As you have already set your mind to plan a trip here, it's important to be aware of what you need to do before you fly so that your visit goes as smoothly as possible.
In this article, we've outlined everything you need to know about flying into Singapore as a tourist – from entry requirements, visa and customs procedures to where to stay and what to do when you get there. We hope that this information will help make your visit an enjoyable one!
Join us on our Facebook page to get the updates, news and tips on Singapore Travel.