Singapore is a city full of surprises for its interesting history and thriving culture. This country has a lot more to offer tourists than just beautiful parks and breathtaking views.
There's so much to see and do in the city that it's easy to feel like there's too much to choose from. Singapore always has something new to do or see, like walking along Orchard Road or looking at street art. And these places, along with food and accommodation, will cost you money.
So, How much money do you need to spend one day in Singapore? Now's the time for answers.
Even though Singapore is by far one of the best tourist destinations in the world, the cost of accommodation is always a bit on the higher side in the City state. However, that again is a very relative term, as there are pocket friendly accommodations available as well. 
Prices vary depending on things like the area, the time of year, the level of luxury, and how many rooms are available.
Cost of a basic room in a budget hotel
Hotels in this category have rooms that are clean, safe, and big enough for the needs of their guests. A cheap hotel stay usually costs between S$25 and S$65 per person per night.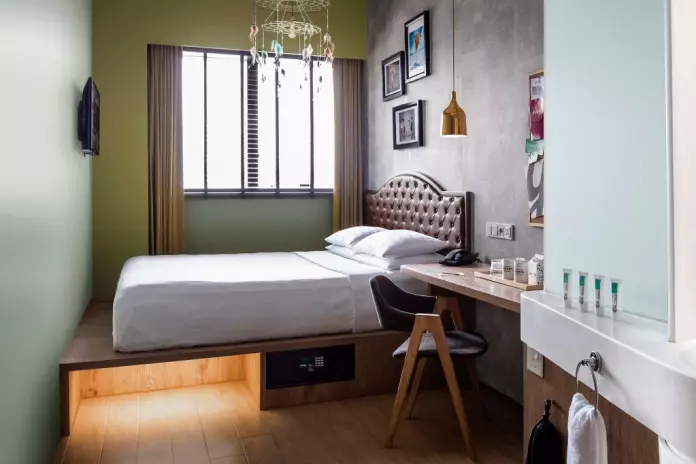 Depending on things like location, hotel quality, and how many people are staying there at any given time, the price of a hotel room can range from cheap to expensive. On average, a night in a cheap hotel in Singapore costs S$29. The V Hotel Bencoolen and the Mercure Singapore On Stevens are two of the best cheap hotels in Singapore.
Cost of living in a Serviced Apartments
A serviced apartment may be the best choice for a visitor who only plans to stay in Singapore for a few weeks but wants the comforts of a hotel without having to sign a long-term lease.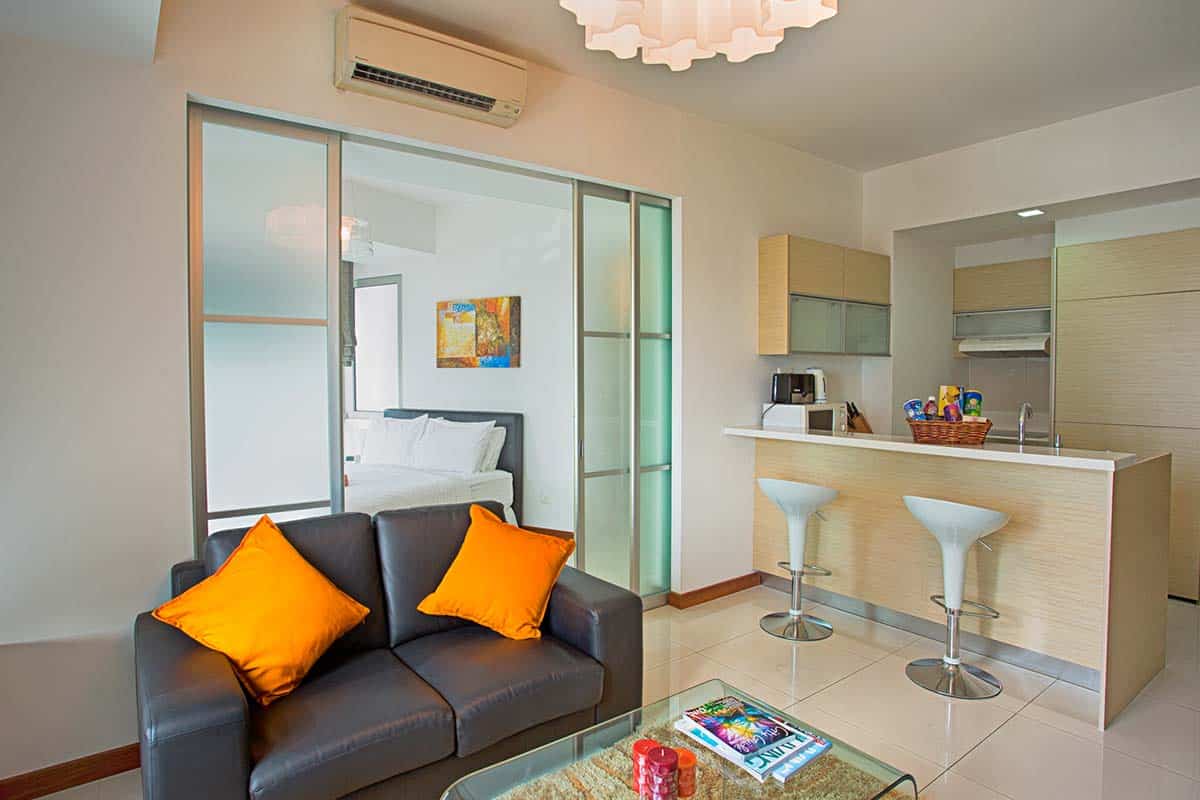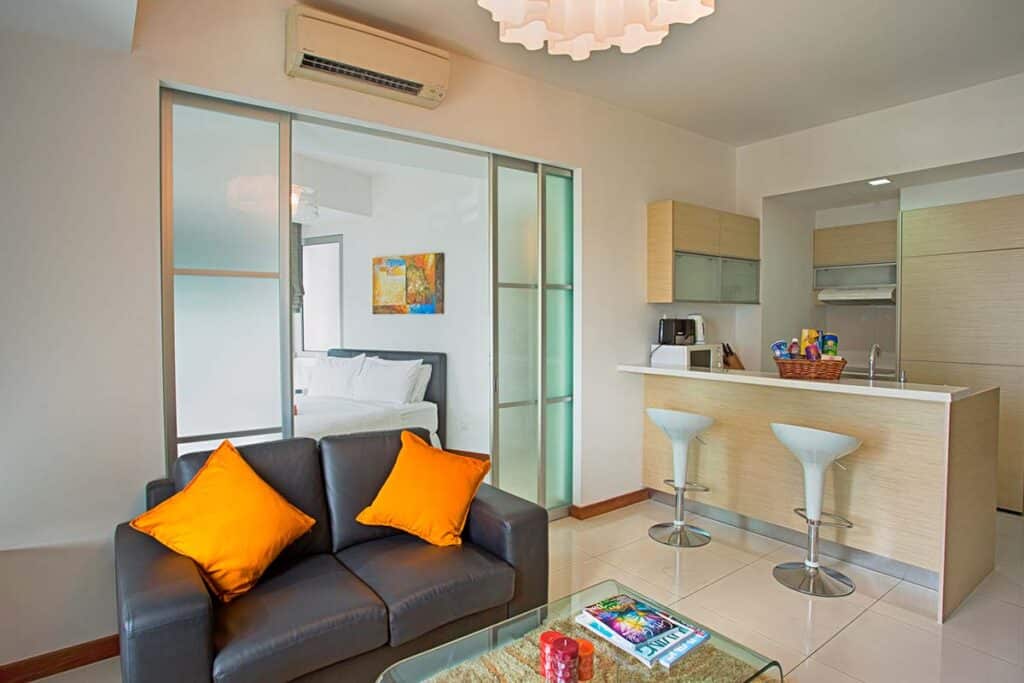 There are a few serviced apartments in the Orchard district, and there are also some in the River Valley, East Coast, and West Coast. Depending on where it is in Singapore and how fancy it is, on average, a serviced apartment in Singapore costs S$535 per night.
Cost of renting an Apartment or Condo
In Singapore, private flats are similar to condos, but they usually don't have shared areas like pools, barbecue areas, tennis courts and more. Since condos are the most common type of new private development, these buildings are often older than well.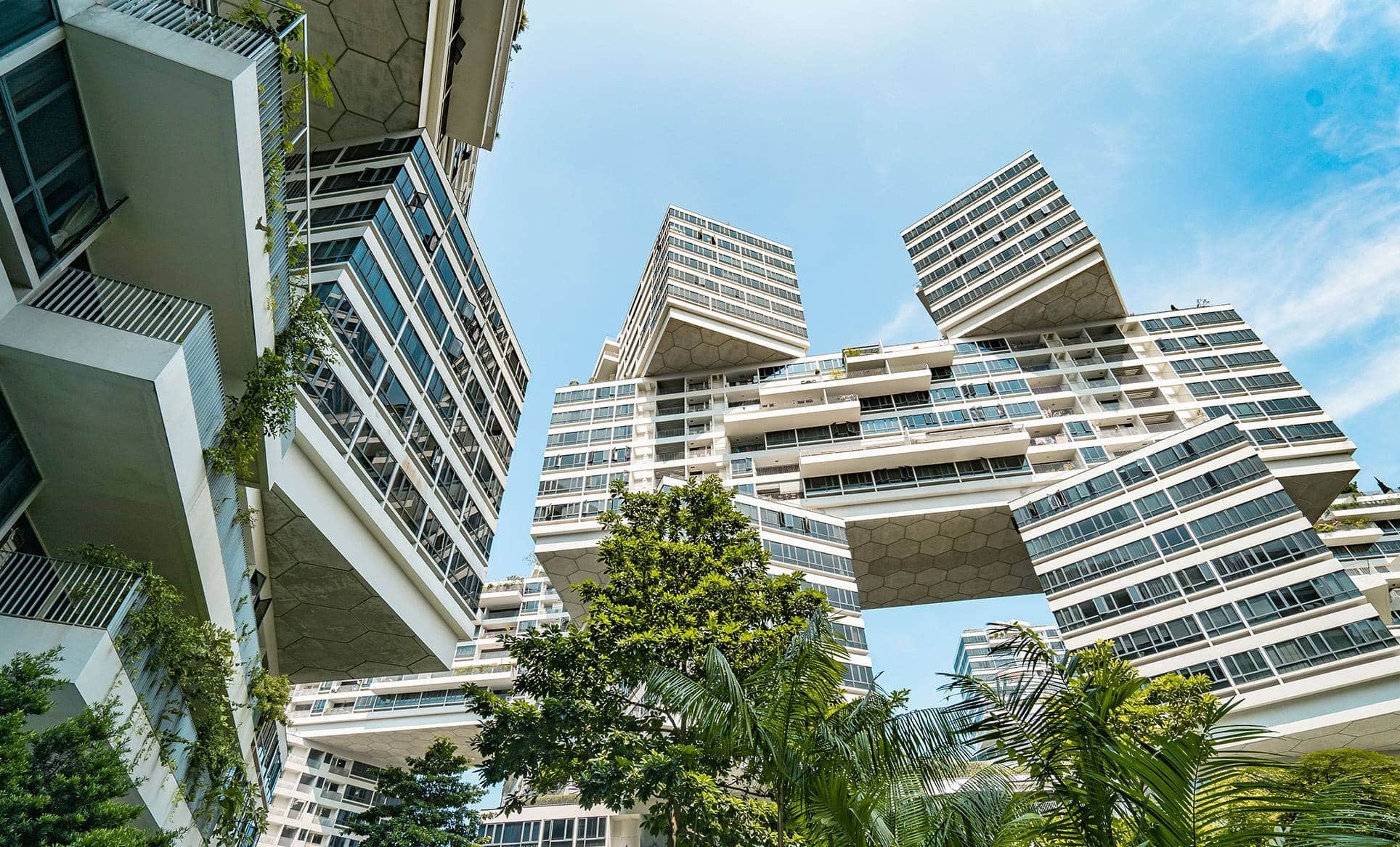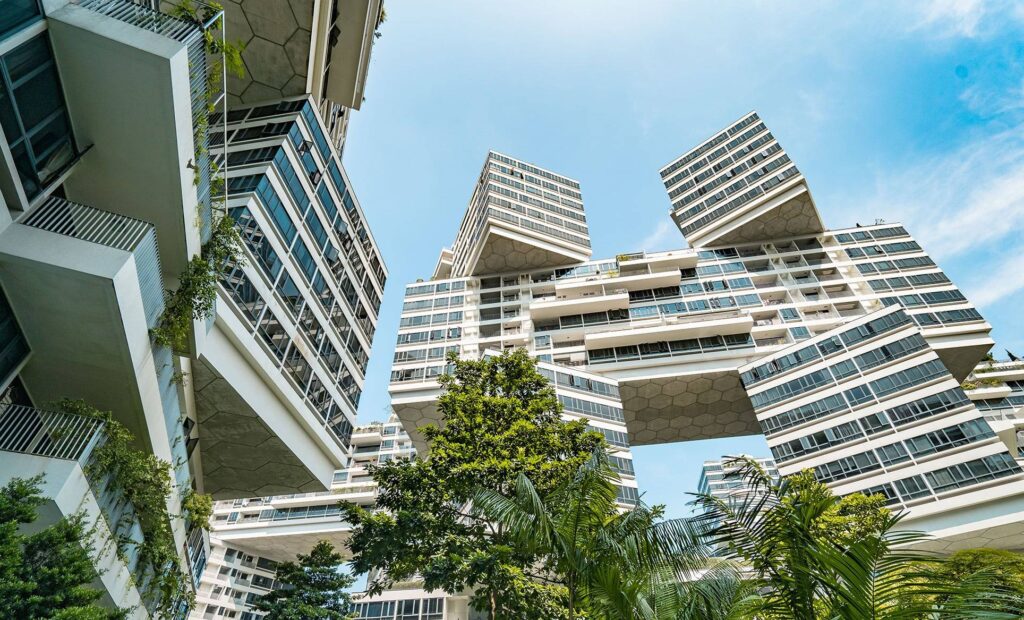 In the central business district, a three-bedroom private apartment would cost between S$5,000 and S$7,000 per month to rent, but on the outskirts, you could get one for around S$4,000.
Cost of living in a 5-star hotel
A number of big events are coming up in the next few months in the city-state of Singapore. This has caused hotel room prices to rise to their highest level in over a decade.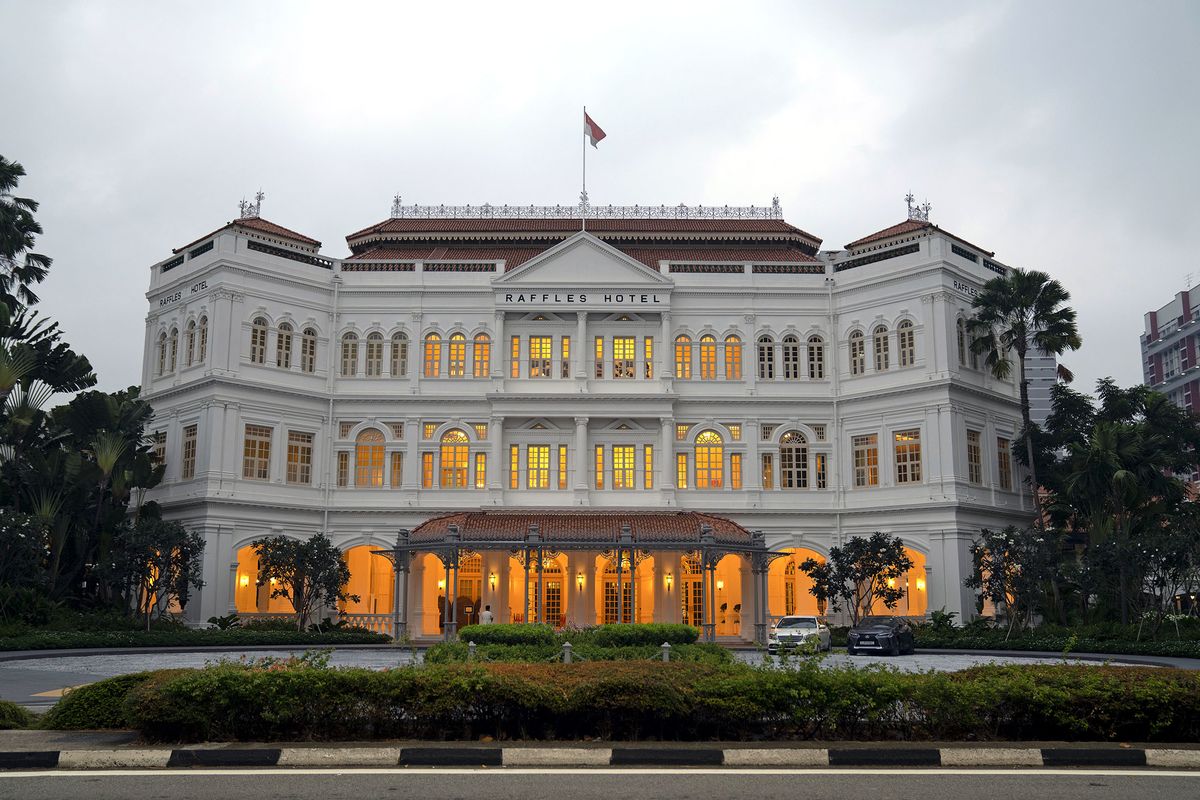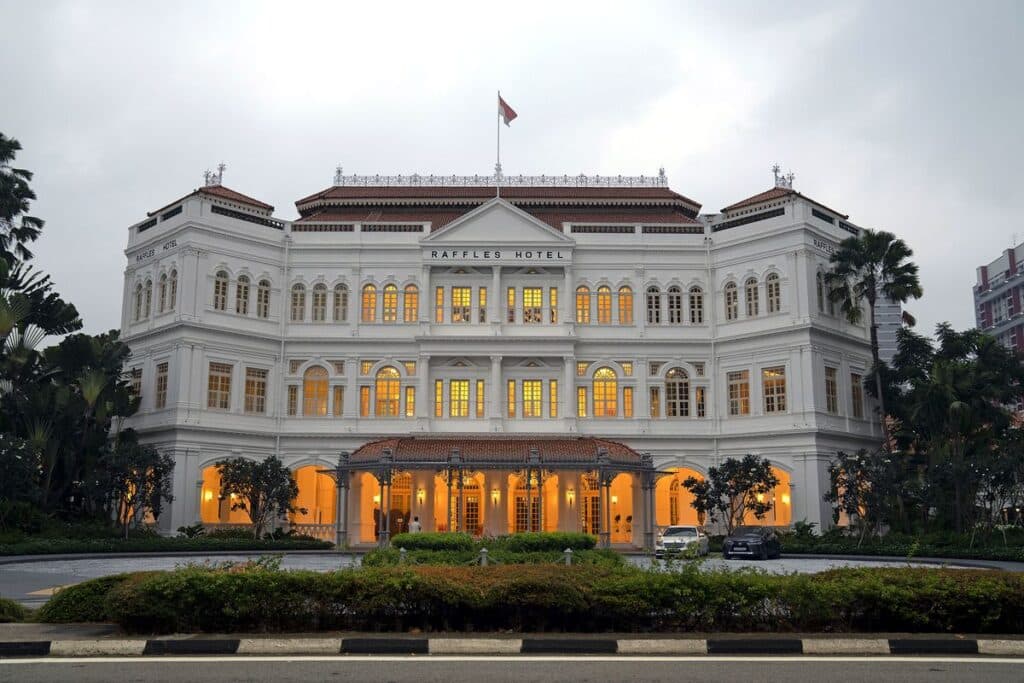 On Average, it costs S$502 to stay at a five-star hotel in Singapore. Even though COVID-19 has caused prices to go up, a luxurious stay in this country is still cheaper than in some of its big-city rivals. For a night at the Raffles Singapore or a night at Resorts World, Sentosa, prices range from S$860 to S$1435.
How to save money on accommodation costs in Singapore
A few things should be kept in mind if you want to save money on your next trip to Singapore. How to save money on hotels all over the country, including tips on picking the right location and making reservations at the right time:
Also, you can check out one of our expert's opinion on
Where to stay in Singapore
to save your travel money far more efficient way.
In Singapore, it's easy and cheap to eat healthily. You can get a fresh and tasty dinner from a hawker stall for less than S$5, and the food is always fresh.
In the same way, it's hard to find awful food. When a country has too many options, no one wants to settle for second best. In Singapore, you can't stay in business for long if you serve terrible food.
Breakfast, Lunch, and Dinner in Singapore
You might get the best deals and save the most money at a Hawker center. Any meal at the Hawker center will cost between S$3.50 and S$10, if not less. So, you could spend up to S$20 on all three meals each day.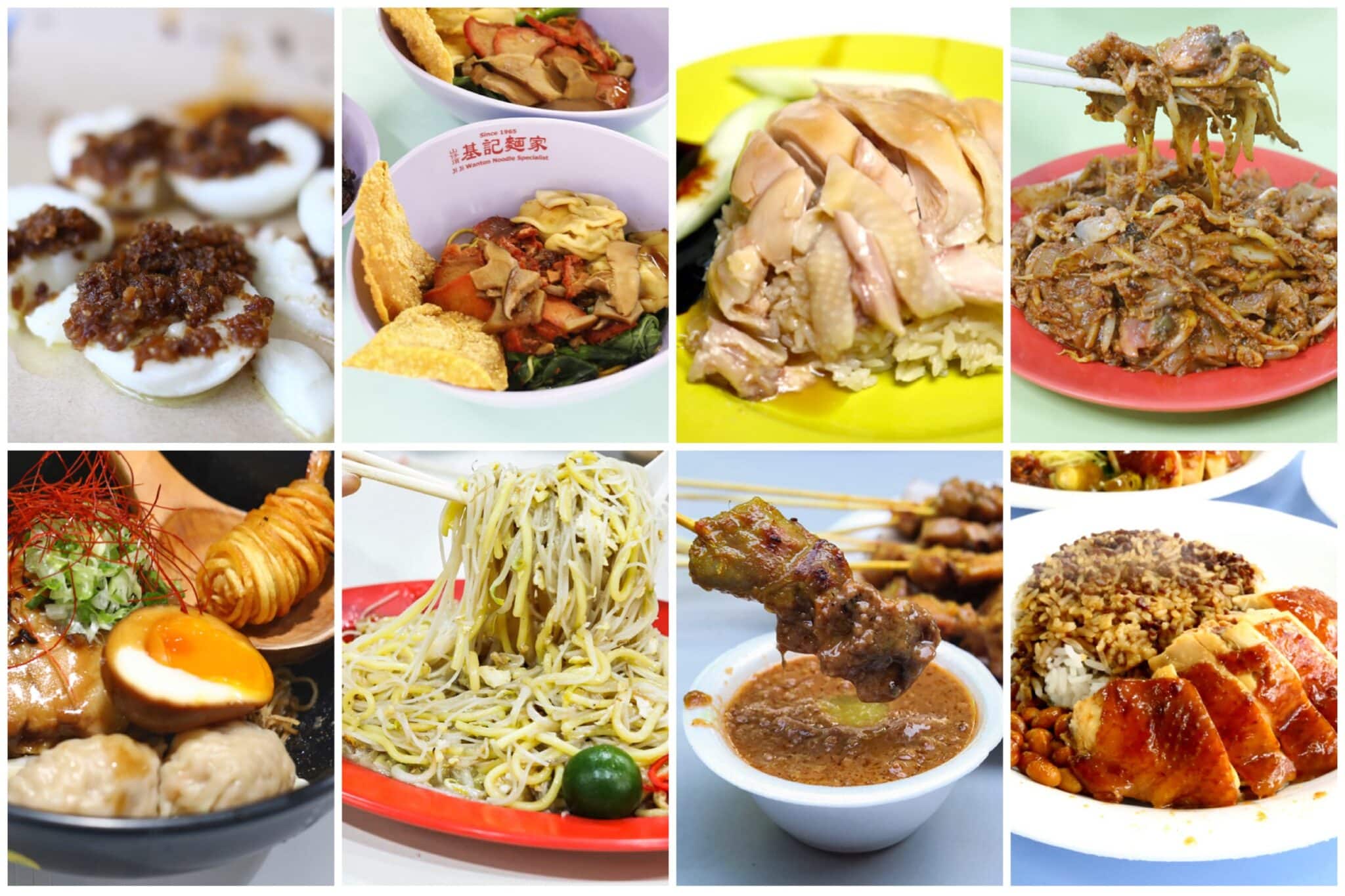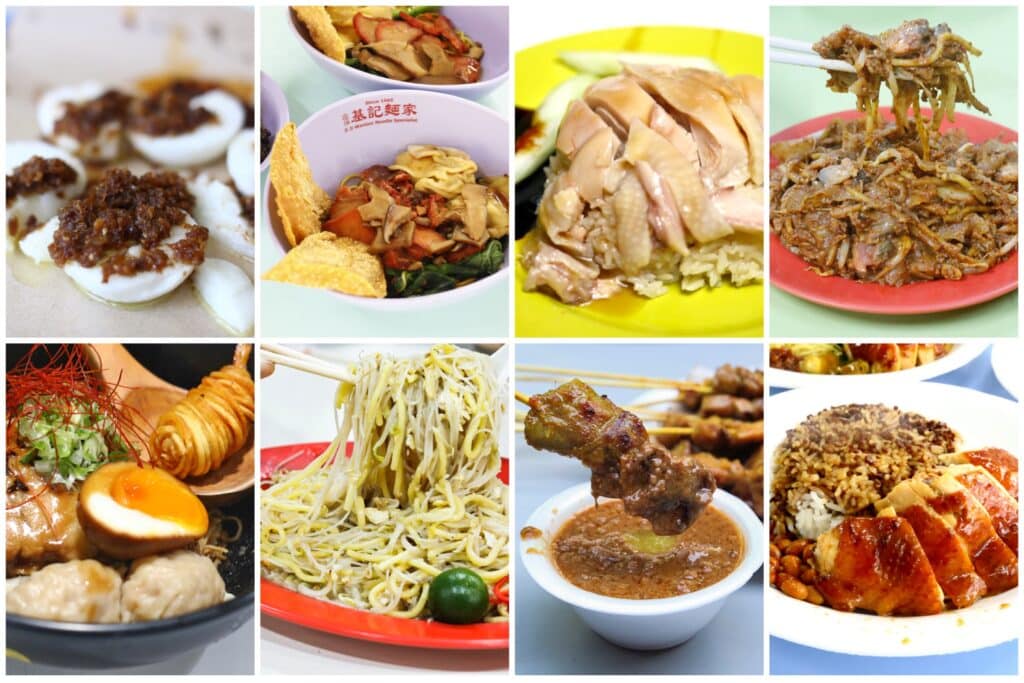 In Singapore, you can get a healthy and tasty dinner at a food court in Hawker Center for about S$7, which includes a drink. At a hawker center, you can expect to pay between S$3 and S$5 for breakfast. Even though the average price of lunch may be the same at different restaurants, the details may be very different. In and around the city, a regular lunch at a restaurant that charges GST and a service fee may cost you S$10 or more. This includes McDonald's, Saizeriya, Monster Curry, Ichiban Sushi, and other well-known restaurants. Dinner costs the same, and you can just order takeout and eat at home.
In a restaurant with average prices, you can get a three-course lunch for about S$60 to S$80.
As with most things in life, how much you spend on transportation each month depends on things like how far you travel every day and what kind of transportation you choose. Singapore is well connected by buses, trains and if nothing helps, the good old metered Taxi is always there. You should set aside enough money for transportation for your time in Singapore.
In Singapore, Grab is the best-known and most-used app for a transportation network company. Taxis are also not something new. Usually, a Grab ride costs between S$15 and S$25. If you take two S$15 Grab rides per week, you'll need an extra S$120 per month to pay for transportation.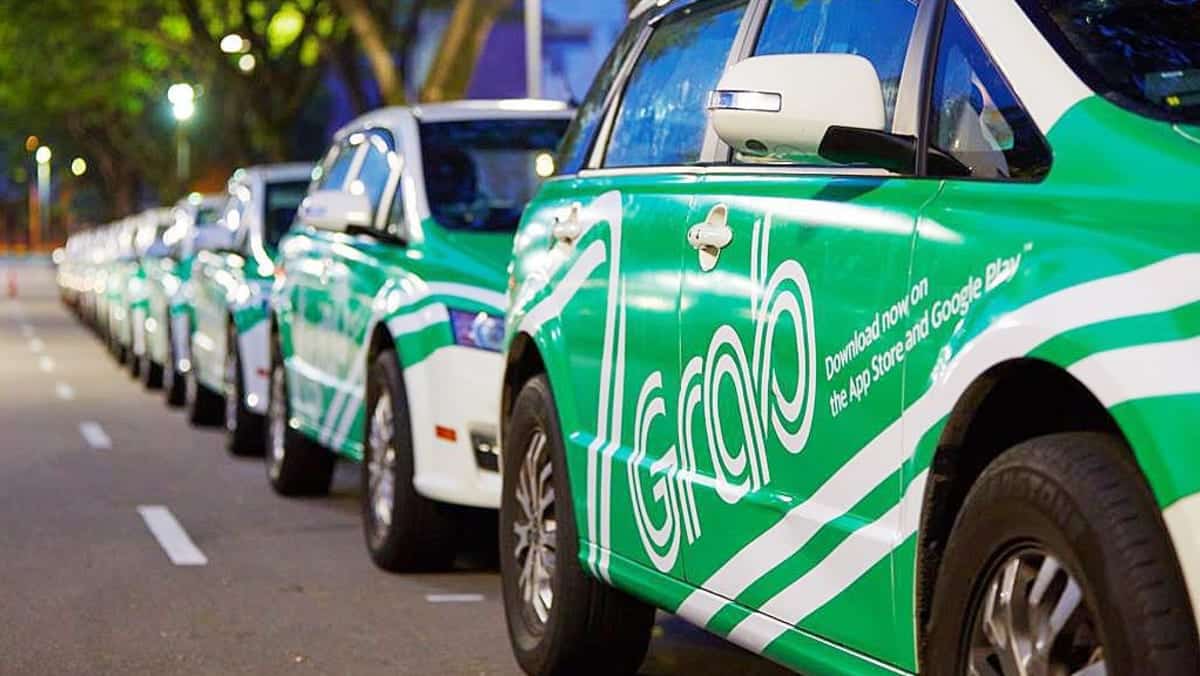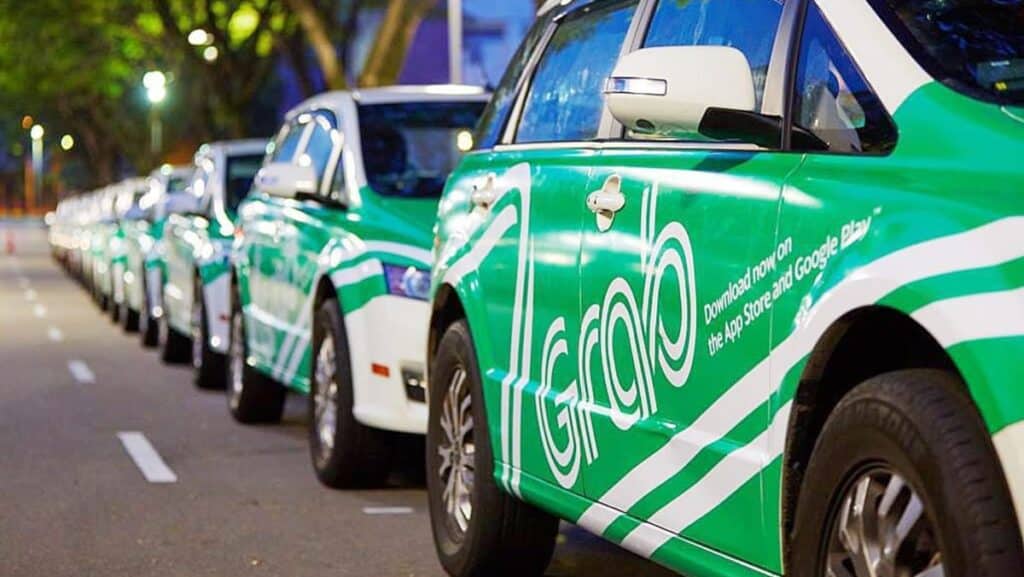 A Grab Car seems to have won out over regular taxis in Singapore because it charges less per mile. Most of the time, Grab wins because it starts out cheaper. At the moment, a taxi in Singapore costs S$3.90 for the first kilometer and S$1.00 for each additional kilometer.
The public bus system in Singapore is easy to use, cheap, and easy to get to, so you can easily get to any part of the city. Also, there are several bus lines that are made with tourists in mind. But the trip will take longer because the bus has to stop at all the bus stops on the schedule. Bus fares to travel all around Singapore, or at least cover the important tourist locations would cost you about $25 to $35.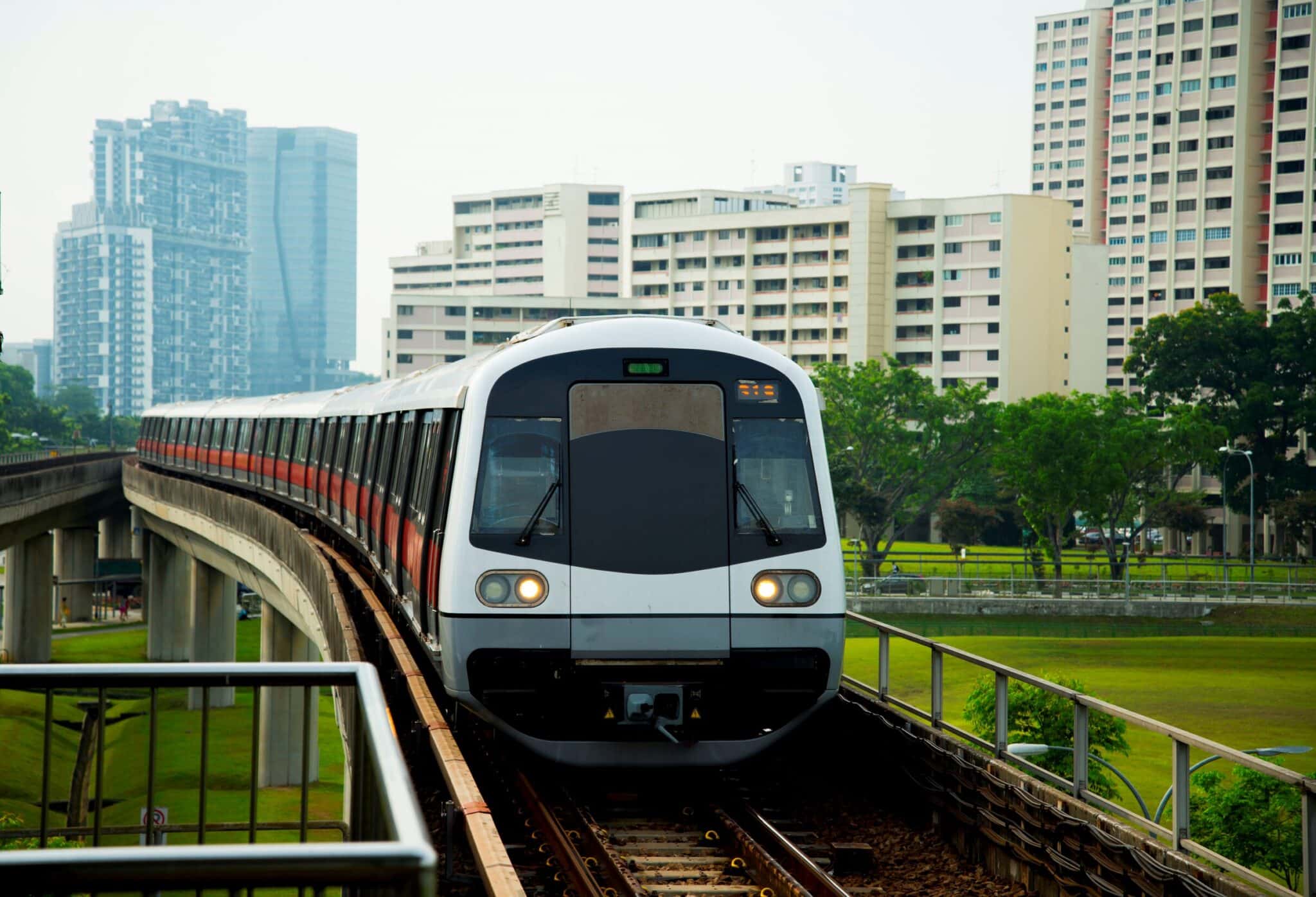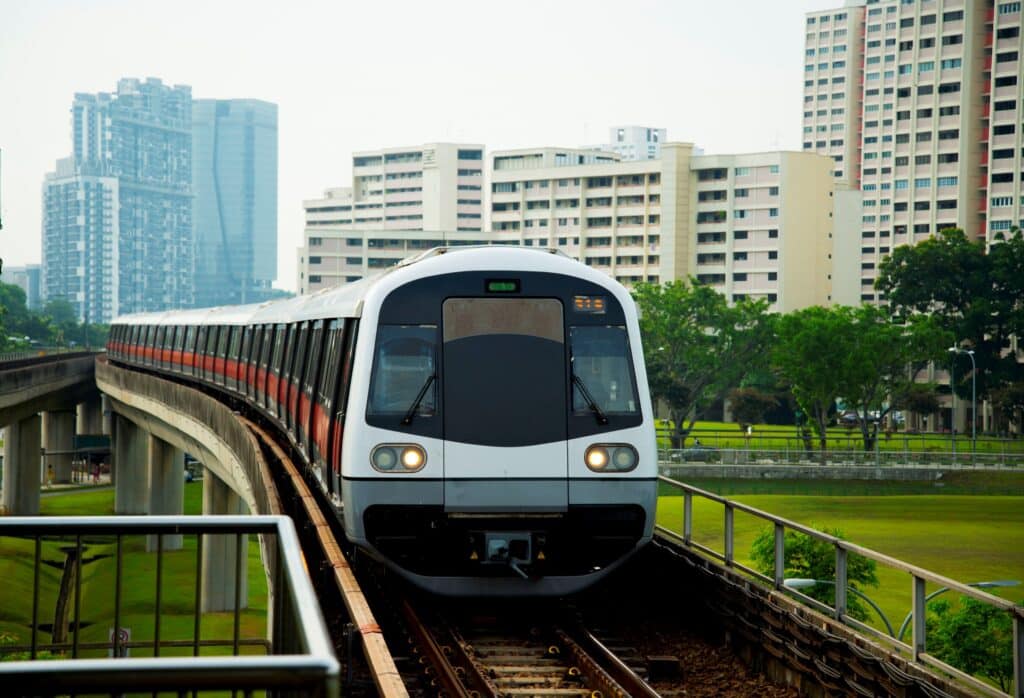 On the other hand, if you're in a hurry, the MRT might be the best choice because it only stops at stations and doesn't have to deal with traffic lights or intersections. The prices for Singapore's MRT vary from route to route. A train ticket costs more than a bus ticket, but trains usually get to their destinations much faster. A train ticket to get around the city will cost you about S$45.
How to save on transportation costs in Singapore
You don't have to get a concession card to save a lot on transportation costs. If you want to save money on public transportation in Singapore, you could be able to do so by using some of the clever tricks of the world's most urbanized state.
If you can, try to avoid traveling during rush hours. You won't save a lot of money, but it will help you stop spending.

You should definitely use a fare calculator. The prices are based on a formula that includes a base price, time, and distance. It makes it easier for these groups to get around and makes use of extra space.

You could also use your Travel Smart points. It gives you money for changing your commute time and making the train less crowded during the morning rush hour.

You can get around with Grab. Grab should be your first choice instead of Taxi.

You can get an MRT card with your bank card. It's more comfortable.
Singapore, the city-state has a lot to offer, the culture, the vibrant and colorful festivals, the tech-savvy modern city – from the sky-scrapers to the lush green parks, from the varied nocturnal activities to the serene beaches. There are lots of things to do and places to go that won't break the bank for a normal tourist.
Sightseeing and attractions
As soon as you land in Singapore, you'll be surrounded by the first of the city's many sights. Most of the things you can do here cost nothing, as you can swim for S$17 or watch a movie for free.
The National Gallery Museum in Singapore has the largest collection of modern art in Singapore and the rest of Southeast Asia. The price of a ticket to get into the museum is S$20, and the price of a ticket to see the special exhibition is an extra S$25.
Gardens by the Bay is a popular place for people who like to spend time in nature. The public can visit Supertree Grove for free. However, an adult ticket to the Cloud Forest Dome or Flower Dome costs S$20, and an OCBC Skyway ticket costs S$8.
Singapore has a lot of free sites to see and do besides its well-known sites. Some of the best are Haji Lane, Gardens By The Bay, Fort Canning Park, MacRitchie Reservoir and more.
The popular theme park in Singapore, Universal Studios Singapore, is a must-see if you're there in the summer. A ticket will cost you S$76. Skyline Luge is the best place to go if you're in Singapore and want to do something fun outside. Both the Luge and the 4-seater chairlift Skyride cost S$14 per round.
The Singapore Flyer is Asia's biggest and most impressive giant observation wheel. Adults must pay S$33 for a "flight" on the Singapore Flyer.
Shopping and Miscellaneous Expenses
Orchard Road is another place that people come to see in Singapore. There is a shopping mall, medical buildings, and an office complex on the property. Depending on what you buy, you could spend anywhere from S$20 to S$8,000 on Orchard Road.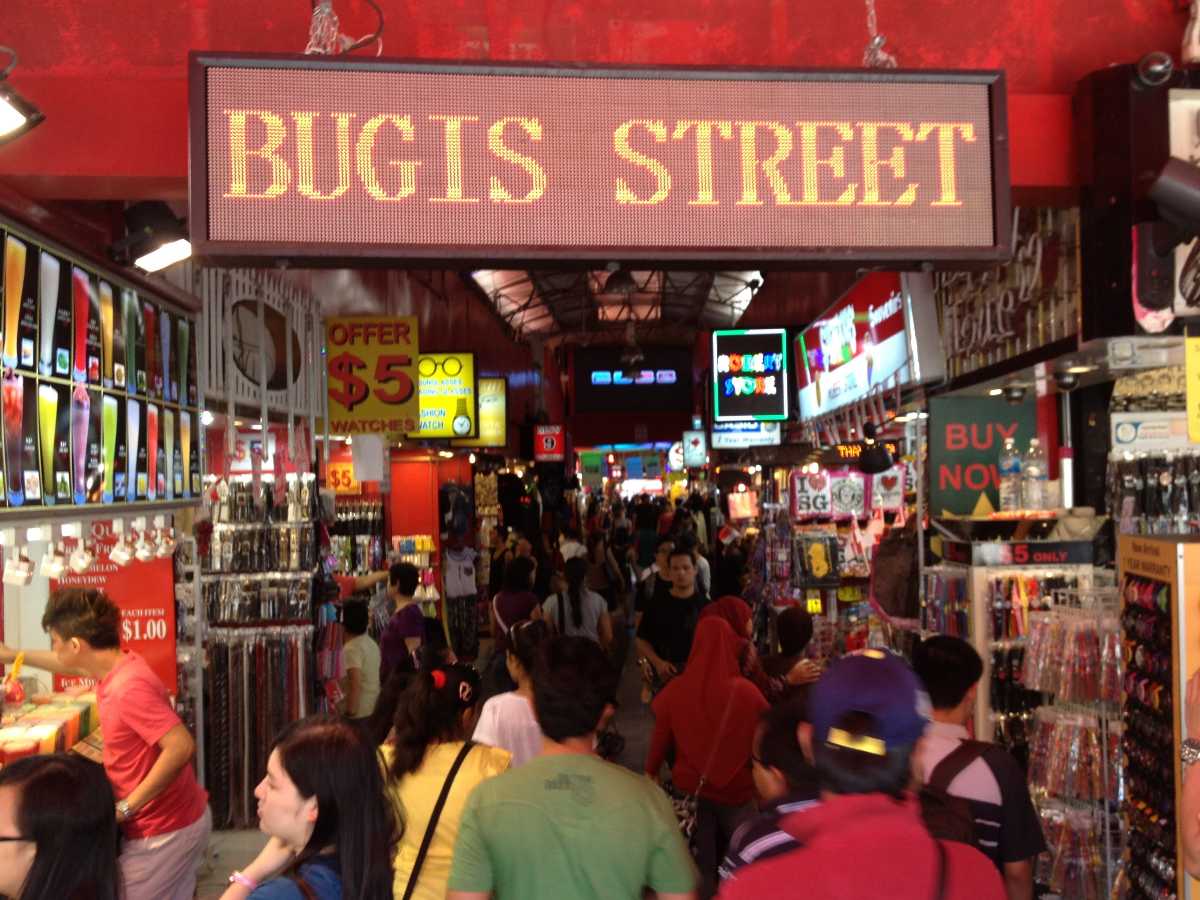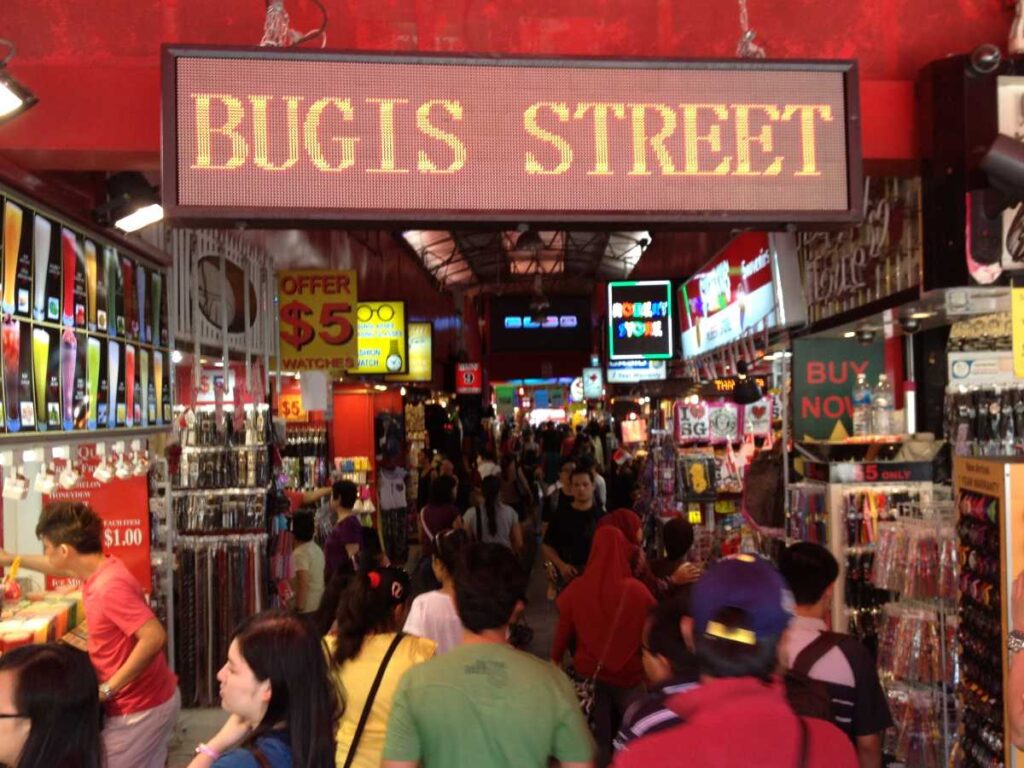 There are other special shopping malls also, like Chinatown, Bugis Junction, where you can spend hours shopping.
It looks like S$500 to S$600 might be enough for a basic 3 to 4 day trip to Singapore. That's about S$125–S$150 per day while you're in Singapore. The same is true for a traveler on a budget who wants to go to Singapore. But you could also spend between S$800 and S$900 per day on a luxury vacation.
So, how much can you expect to spend in a day Have you figured out your Daily Cost in Singapore yet? Just plan your daily cost for the next Singapore tour right now!
Don't forget to apply for your Singapore Visa in between of all these cost calculations!