It's essential to save money when traveling, especially when visiting a cool place like Singapore. It's not just about the money you save, but about how much more fun you can have during your trip. You can use the money you save to try out local yummy food, explore cool places, and maybe even buy souvenirs.
You must find affordable flights that don't cost too much to save money. This is important, especially if you're traveling between Kazakhstan and Singapore. Then you use your saved money for other exciting things during your adventure.
Let's discover how to find cheap flights from Kazakhstan to Singapore. But, first, the travel routes matter. 
Understanding the Travel Route
Here is everything you need to know about Kazakhstan to Singapore flight route.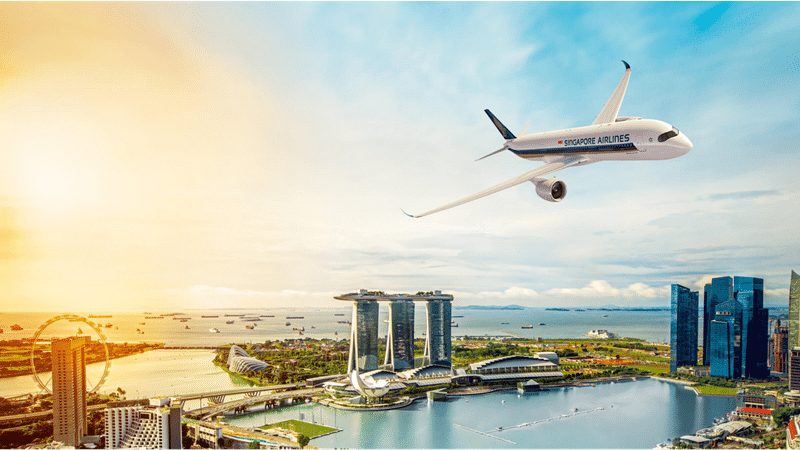 Brief Geographical Information About Kazakhstan and Singapore
Kazakhstan spans Central Asia and Eastern Europe, with vast steppes, mountains, and deserts. While Singapore is an island and a city-state in Southeast Asia, equipped with a modern skyline and tropical climate. 
These countries have completely contrasting landscapes, making their travel route interesting across continents and climates.
Overview of the Distance and Flight Duration Between the Two Countries
Covering a considerable distance of about 6322 kilometers, equivalent to 3,928 miles. Kazakhstan to Singapore flight presents an exciting intercontinental adventure. The flight duration between these countries typically takes around 13 hrs 22minutes.
The long distance fosters anticipation and excitement for the journey ahead. As you traverse continents, you'll encounter diverse time zones and different climates, contributing to the allure of the experience.
Airlines Operating on the Kazakhstan-Singapore Route
Here are some airlines you can use from Kazakhstan to Singapore and back.
Sometimes you may notice flight prices changing from time to time. Here are some of the reasons;
Factors Affecting Flight Ticket Prices
Flight ticket prices keep changing occasionally, depending on some factors. Hence it's essential to understand these variables to make informed decisions, to optimize your budget and experience. Some of these include;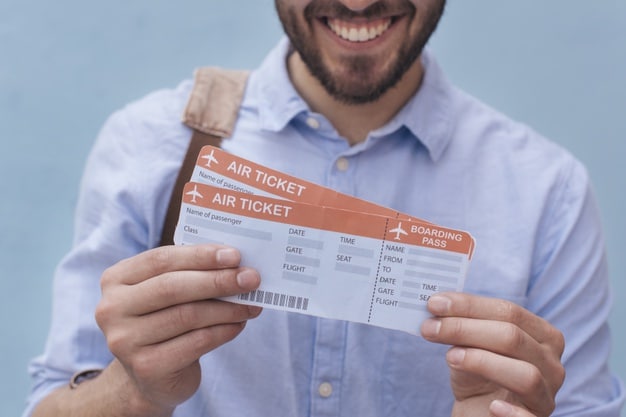 Seasonal Fluctuations in Flight Ticket Prices
The travel seasons flow plays a pivotal role in ticket pricing. Whereby high-demand periods, like holidays and peak tourist seasons, often lead to increased fares.
While, off-peak times mainly offer more budget-friendly options. Allowing you to capitalize on cost savings while enjoying a relatively quieter travel experience.
In addition, flight booking timing determines the prices.
Advance Flight Booking vs. Last-Minute Flight Bookings
Your flight booking timing can significantly impact the price of airfare. To enjoy lower prices, book your tickets early since airlines offer affordable tickets for early planners. Last-minute bookings can result in higher costs due to limited availability and higher demand.
Layovers and Direct Flights - Pros and Cons
The choice between layovers and direct flights introduces a trade-off between convenience and cost. On the other hand, direct flights offer time efficiency and less hassle but might come at a premium. 
Conversely, layovers can yield budget-friendly options, but you must weigh this against the potential for longer travel times and transit inconveniences.
Next is the demand vs. availability factor.
The Impact of Demand and Availability on Flight Ticket Prices
The intricate dance between supply and demand influences air ticket pricing. When demand goes beyond the available seats, prices tend to rise. On the other hand, when airlines have many vacant seats, they may offer discounts to fill planes.
With this fluctuation, keep your finger on the pulse of these fluctuations, which can allow you to fair deals during low-demand seasons.
As we proceed to to the following sections, you will get tips to navigate these factors. This way, you will enjoy budget-friendly options and optimize your Kazakhstan-Singapore travel experience.
Using Flight Search Engines
Flight search engines help you to discover and compare flight costs on your route. An example of one such convenient tool is the Singapore visa online flight search widget. This widget allows you to compare different flight options and pick the most budget-friendly choices.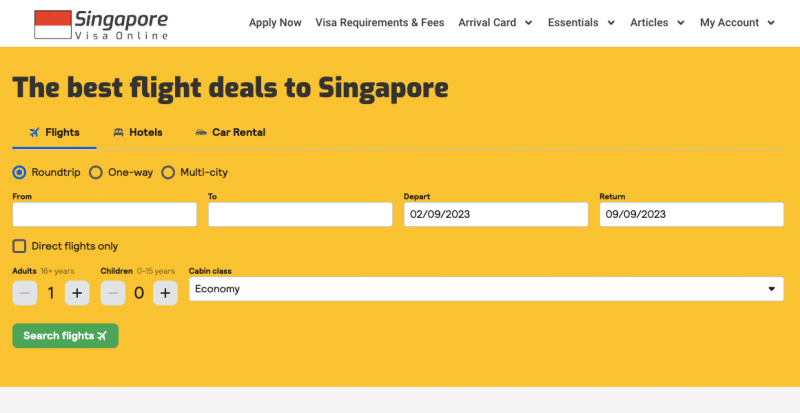 All you have to do is input your travel dates, destination, class, and preferences, either direct or connecting. Also, you need to fill in the number of travelers to access a comprehensive array of flight possibilities. This streamlined approach saves you time and unnecessary hustle. 
Also, it enhances your possibility to secure economical fares for a seamless and cost-effective journey between these two captivating destinations.
But before you enjoy your flight, you need a visa to Singapore.
Get your Singapore Visa from Kazakhstan
Since we're discussing flights from Kazakhstan to Singapore, it's important for the people of Kazakhstan to be aware that they need to get a Singapore visa before they can take the flight and arrive in the Lion City. This visa is necessary to have a smooth and trouble-free journey to Singapore.
Luckily the Singapore visa for Kazakhstan citizens is available online at your convenience. No need to visit the embassy or do colossal paperwork. Let's look at the requirements.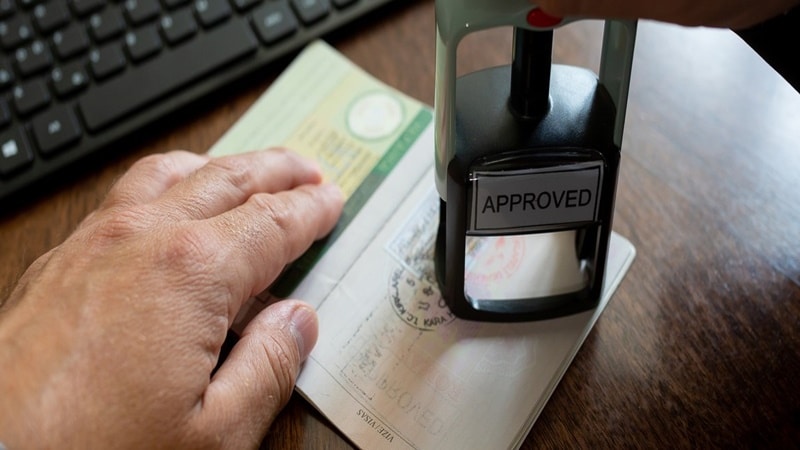 In addition to the above details, you may be requested to provide more details depending on your visa type. Some of these details include;
Types of Singapore Visa Available for Kazakhstani Travelers
At Singapore visa online, you can apply for business and tourist visas. These visas allow you to stay in the country for up to 30 days.
Step-By-Step Guide on How to Apply for a Singapore Visa
Here are three simple steps to apply for a Singapore eVisa online;
Fill out the Singapore eVisa application form correctly. Then upload your passport and a recent passport photograph.
Pay for the processing fees. We accept both debit and credit cards.
Receive your visa approval letter within two to six days, depending on your selected package.
Important Documents and Supporting Information Needed for the Visa Application
Depending on your travel purpose, you must provide supporting documents for your visa approval. These documents include;
Here are useful tips you can use to secure an affordable flight.
Kazakhstan to Singapore Budget Travel Tips
To enjoy a budget-friendly journey from Kazakhstan to the vibrant streets of Singapore, you need strategic planning and resourcefulness. Here are essential tips to ensure you enjoy an economical and enriching travel experience: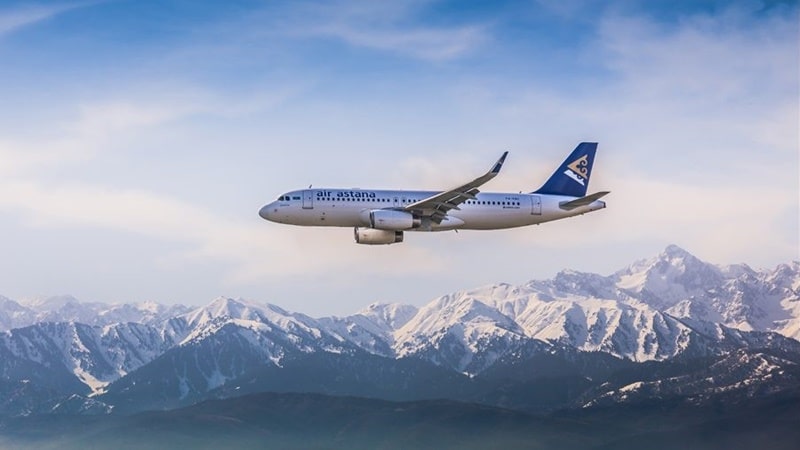 Flexibility in Travel Dates
Travel dates flexibility is essential in your quest for affordable flights. With this, you can change your departure and return dates to take advantage of lower fare periods and avoid peak-priced seasons.
To get timely alerts, use tracking tools to get notifications. 
Utilizing Fare Alerts and Price-Tracking Tools
Utilize available technology power and convenience to set up fare alerts when prices change. Also, make use of price-tracking tools. With proper use, these will keep you updated about any changes in ticket prices. Allowing you to strike when fares dip to a more wallet-friendly range and secure the best possible deal.
Considering Nearby Airports and Alternate Routes
Sometimes, flying into or out of airports slightly farther from your destination can lead to substantial cost reductions. Also, explore alternative routes involving layovers to enjoy more budget-friendly options.
Bundling Flight and Accommodation for Potential Savings
In addition, consider available bundling flight and accommodation options to enjoy potential savings. Look out for travel platforms offering these packages discounts when booking both simultaneously. This way, you will cut costs and enjoy a seamless booking experience.
Integrating these budget-conscious strategies into your travel plan. They will help you navigate the Kazakhstan-Singapore route while making the most of your financial resources. 
These tips will help you save money, enhance your overall journey value, and indulge in Singapore's cultural riches and modern marvels without breaking the bank.
Let's look at the airlines offering the best deals. 
Airlines Offering Deals and Promotions
If you are traveling on a budget, take advantage of Kazakhstan-Singapore route airlines that provide affordable flight options consistently. Also, take advantage of discounts, special promotions, and loyalty programs to amplify your saving potential.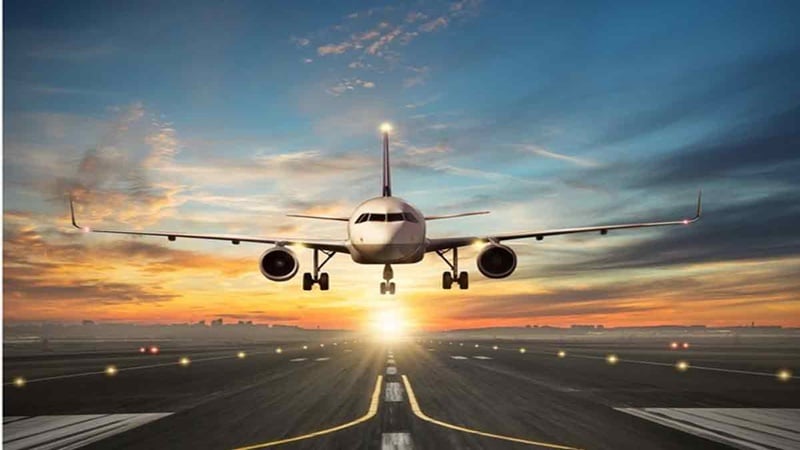 Here's a glimpse into these valuable offers:
Overview of Airlines Known for Offering Affordable Flights
Airlines like Singapore Airlines, IndiGo, Somon Air, Air Astana, Scoot Air, and Wizz Air are renowned for affordable flights on the Kazakhstan-Singapore route.
These carriers often balance competitive pricing and quality services, making them attractive choices if you are looking for economical options without compromising comfort.
Special Promotions, Discounts, and Loyalty Programs
You must watch special promotions and discounts that airlines periodically roll out. These may include flash deals, seasonal sales, and limited-time offers that reduce ticket costs significantly.
In addition, enroll in loyalty programs to unlock exclusive benefits such as early access to promotions, bonus miles, and upgrades enhancing your travel experience.
Navigating airlines' deals and promotions is a game-changer for securing affordable fares and enjoying premium perks. You only need to align your travel plans to these offers and enjoy the cost-saving opportunities. This ensures your journey from Kazakhstan to Singapore is budget-friendly and valuable.
Understanding the travel routes to find cheap flights from Kazakhstan to Singapore is essential. These countries are far apart, with different geographical characteristics. 
To get the best travel deals, it's advisable to use flight search engines that allow you to compare prices. SingaporeVisaOnline flight engine is among the best as it's easy to navigate and filter the best deals.
However, you need to apply for a visa to visit Singapore. But no worries, SingaporeVisaOnline offers an easy, convenient, and straightforward application.
Moreover, you must be flexible, set alerts, and consider alternative routes to get the best deals. Also, consider bundling flights to enjoy discounts and booking early to avoid the last-minute rush
Planning and staying updated help find cheaper flights. You save money, get better options, and have a smoother trip, making your travel experience more enjoyable.
Have a nice trip to Singapore!