In the past few years, Singapore has become an outstanding choice for individuals who want to check out Asia. It's super clean, modern, and totally safe, which is why so many tourists love it. It also gives people a lot of different things to see and do that won't break the bank.
From immersing in the rich traditional culture at the stunning temples, to indulging in some serious antique shopping, and even taking in the breathtaking scenery at one of the many lush parks around town – there's just so much to see and do here.
As one of the most visited countries in the world, Iranian travelers can look forward to an exciting and fulfilling trip to this island nation.
Can Iranians go to Singapore?
Yes, absolutely. But, as Singapore visa for Iranian is mandatory, they have to get a visa to go into the country. Iranians can apply for a Singapore online visa from their home. Yet, just a heads up, visa requirements can change, so it's always a good idea to double-check with the requirements before making any travel plans.
Even though you need to go through visa approval formalities, But it's completely worth as Singapore is a fantastic spot for Iranians because it has modern infrastructure, a mix of cultures, and chances to have amazing delicacies.
Do Iranian citizens need visas for Singapore?
If you're from Iran and planning to go to Singapore, you can absolutely apply for your Singapore e visa by online! Usually, you can apply for 30 days tourist visa.
You don't need to be there in person to apply for the Singapore E-visa online. Moreover, you will need some documents to apply for a Singapore e visa online.
Requirements of Singapore Visa for Iranian Citizens
Is Singapore allies with Iran?
Singapore doesn't really have a formal alliance with Iran. These two countries have been comfortable with each other since 1972. They do a lot of business together, with Singapore being one of Iran's top trading partners in Southeast Asia.

But, the thing is, the relationship between the two countries hasn't been great lately because of those international sanctions put on Iran for their nuclear program. Singapore has followed these rules and cut back on its business with Iran.

Anyway, the Singaporean government is okay with finding a peaceful solution to the Iran nuclear thing and is staying neutral in the Middle East..
Diplomatic ties make tourism easier
This year is the 50th anniversary of the first formal ties between Iran and Singapore. This is a big deal for both countries and sets the stage for more teamwork in areas like business, money, and travel.

So, these two countries have agreed to make it easier for tourists to visit each other by simplifying visa processing and improving transportation options. It's a chance for both countries to become even closer and work together on important matters like tourism. That means more fun for tourists from both places.
Flights to Singapore from Iran
There are a bunch of airports in Iran that can get you to Singapore. There is Imam Khomeini International Airport in Tehran, Mashhad International Airport, and Shiraz International Airport. So, if you want to book a flight to Singapore from Iran, just hop online and start searching for flights on airline websites or travel agencies.
You should truly book your flights ahead of time to get the best deals and make sure you can get a seat.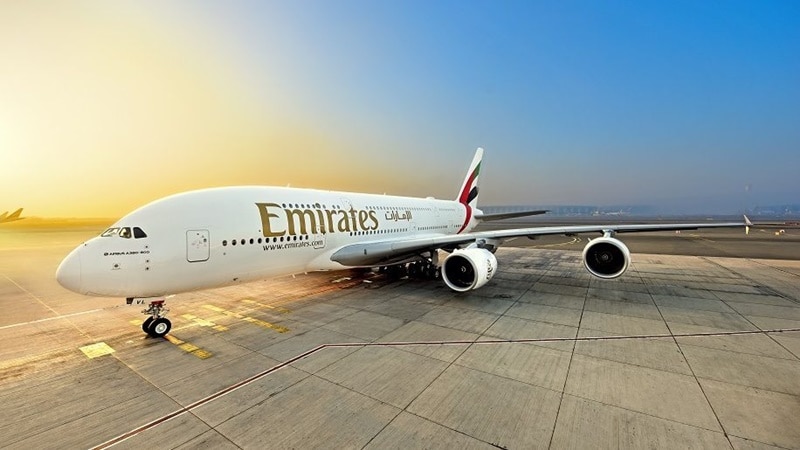 There are also multiple planes that fly from Tehran, Iran, to Singapore. Some airlines that fly this route are Emirates, Qatar Airways, Turkish Airlines, and Etihad Airways. Moreover, flight schedules and availability can change depending on the time of year. Also, some airlines have flights straight to Singapore, but others might need you to stop in another city first. It takes around 11 hours and 45 minutes to fly from Tehran to Singapore.
So, once you've booked your flight, you just have to head to the airport and check in for your flight. Make sure you get to the airport with plenty of time to spare for security and stuff, though most airlines have an online check-in these days. It's great because you can save time and not have to deal with waiting in a queue at the airport.
When you get to Singapore, you'll touch down at Changi Airport, which is one of the busiest and most modern airport in the world. From here, you can grab a taxi or hop on public transport to get to your hotel or wherever you're headed in Singapore. You should probably have some Singaporean dollars with you when you get there to pay for things like transport and other expenses.
Basically, if you want to book a flight from Iran to Singapore, you have to do some research, book online or through a travel agent, check in at the airport, and then head to Changi Airport in Singapore before going to other places in the country.
What to expect as an Iranian in Singapore?
As an Iranian traveler visiting Singapore, there are a few intriguing spots you have to check out for an authentic cultural vibe.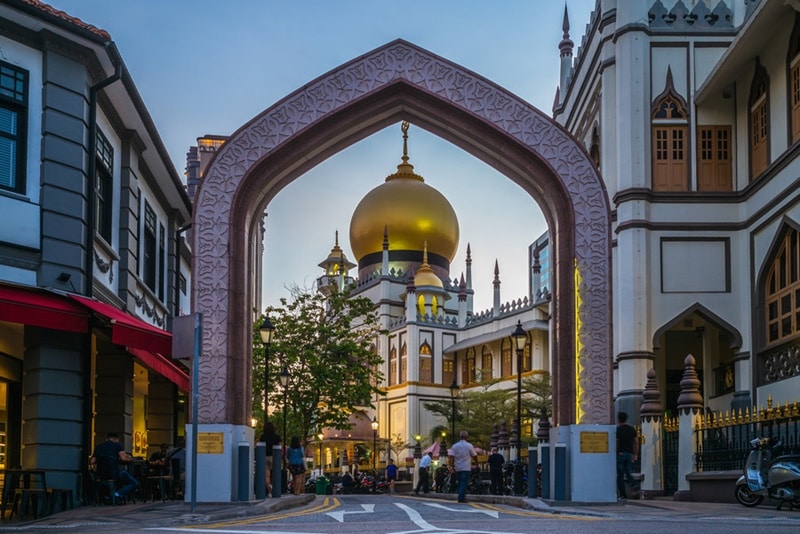 When you hit up Arab Street, get ready for an overwhelming cultural vibe that's a blend of Arab and Malay styles. Arab Street is amazing as it's got these old-school shophouses and unique murals that are super colorful. Plus, there are tons of shops selling all kinds of fanciful items like traditional fabrics and perfumes.
Also, you'll find lots of different types of food like Middle Eastern and Malay cuisine, with food from all over the world. There's always special cultural events and festivals happening that celebrate Arab and Malay traditions.
Haji Lane is famous for its street art, funky shops, and prominent bars and restaurants. Also, remember to check out that great alleyway with all those cute shop-houses covered in street art, great shops, and chill cafes. You can absolutely check out some amazing souvenirs, grab some yummy local food, or just chill and soak up the outstanding vibes. You have to check out Haji Lane if you're looking for a fascinating and funky place to shop and eat in Singapore.
You can also check out the Sultan Mosque, it's one of the best places in Singapore. The mosque is in the neighborhood of Kampong Glam, and it has beautiful Islamic architecture and design. And, just a heads up, you have to dress modestly and take off your shoes before going into the prayer hall. Moreover, you should come when there's no prayer going on to not disturb the people who are praying.
By the way, the mosque also gives guided tours where you can learn all about the outstanding history and culture of Islam in Singapore
If you're ever in Singapore's Chinatown, you must check out Oriental Elixir! It's a super stunning spot that serves up some amazing tea and coffee. This chill cafe has a bunch of great teas, coffees, and snacks, even some veggie and vegan items. You can just chill and take it easy in the peaceful vibe while enjoying a nice cup of tea or coffee. Oriental Elixir has these amazing tea appreciation workshops where you can learn about the art of tea-making and how it's super important in Chinese history.
If you're from Iran, you should definitely check out the Gem Museum in Singapore! It's quite authentic, and you'll learn all about gems and minerals. Moreover, the museum has got some fascinating gems like diamonds, sapphires, and emeralds, plus some unique rocks from all over the planet. And, if you're into rocks, bling, or just want to check out some amazing natural art, you have to hit up The Gem Museum.
Kampong Glam is an old neighborhood in Singapore that has a lot of history and culture to learn about. In that area, you can find the Sultan Mosque, the Malay Heritage Centre, and a bunch of other breathtaking spots that show off the city's diverse history.

You can just walk around the vibrant streets, check out the huge markets, and chow down on some yummy local food. You have got to check out Kampong Glam if you want an authentic and immersive cultural experience in Singapore.
How to get around Singapore?
Here are some of the most popular ways to explore Singapore: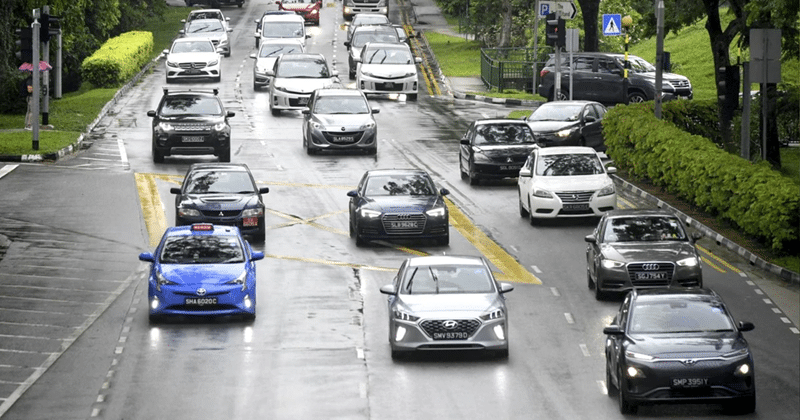 The MRT in Singapore is super easy and cheap to use for getting around town. The network covers the entire island and makes it easy to get to popular tourist attractions like Gardens by the Bay, Marina Bay Sands, and Sentosa Island.

Tourists and locals prefer the trains due to their dependability and frequency. So basically, the cost of your ride depends on how far you go. It can be anywhere from 1.50 SGD and 2.50 SGD for one ride.
Singapore's bus system is pretty successful and goes all over the island, so it's a solid choice for checking out different areas. Moreover, there's like 300 bus routes that run all day and night. And the fares start at SGD 0.99 for one trip. Also, if you're visiting, you can totally use your EZ-Link card for the bus too!
You can easily find taxis in Singapore, and they're not too expensive at all. The first kilometer costs around SGD 3.20 and then it's about SGD 0.22 for every 400 meters after that. In addition, you can totally rent a car to cruise around the island, but just a heads up, driving in Singapore can be a bit of a hassle with all the traffic and rules.
If you want to get around Singapore quickly and easily, take the MRT. It's the way to go, especially during rush hour when traffic is a drag. Buses are also great for finding out different neighborhoods and they're way cheaper than other modes of transportation. Taxis are comforting but can cost you more, especially when everyone's in a hurry.

If you want to drive yourself, you can also rent a car. Just make sure you know the traffic rules in Singapore before you start driving.
Best places for Iranian to stay
There are a lot of different places to stay in Singapore that fit different tastes and budgets. In Singapore, the following are some of the top hotels for Iranians: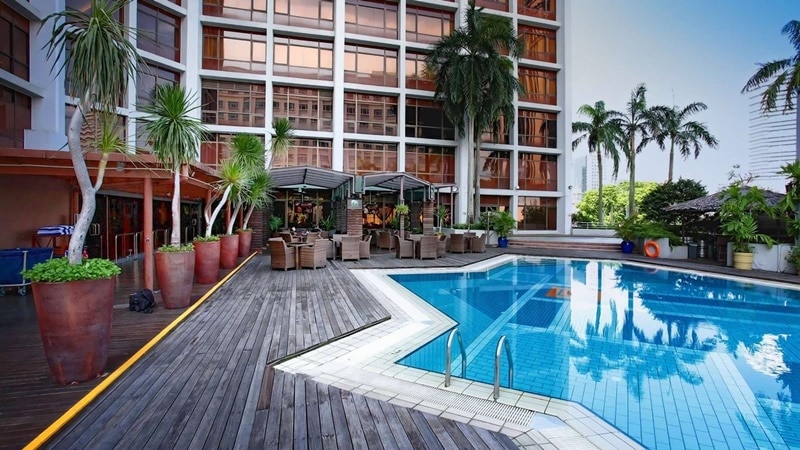 Village Hotel Bugis by Far East Hospitality
The Village Hotel Bugis is in the lively Kampong Glam neighbourhood and has rooms that are both comfortable and stylish. It is also easy to get to local sites and public transportation from the hotel. The hotel is super close to Bugis MRT station, so you can easily get around the whole island. And the hotel has some nice facilities too, like a sweet pool, gym, and restaurants right there.
CUBE - Boutique Capsule Hotel
This trendy and cheap compact hotel is a great choice for travelers on a tight budget. The hotel has some really neat sleeping pods that are super clean and comfy. You'll also find shared bathrooms and a chill lounge area to hang out in. Moreover, the hotel is located right in the middle of Kampong Glam – the place to be for terrific street art, funky shophouses, and yummy local grub.
This impressive hotel is in a super pretty old building in the middle of Kampong Glam. The hotel has stylish rooms and suites with a mix of traditional and modern design elements that make them both unique and luxurious. And there is also a restaurant and bar right in the hotel, plus a sweet rooftop terrace with amazing views of the city.
The cost of a hotel in Singapore can change a lot depending on where you stay, how fancy it is, and when you go. So, if you're looking for a decent hotel, you'll probably be shelling out around SGD 150-250 per night. But if you're feeling fancy and want to go all out, be prepared to spend at least SGD 500 per night in a luxury hotel.
The best Persian food in Singapore
Singapore's got a pretty big Iranian crew, so there's a bunch of decent Persian restaurants all over the place. And, if you're looking for some bomb Persian food, check out Shabestan, Shiraz, and The Sampan. Shabestan is a lowkey spot to grub on some mouthwatering Iranian food with a fresh twist. Then Shiraz is a chill spot to grab some great food.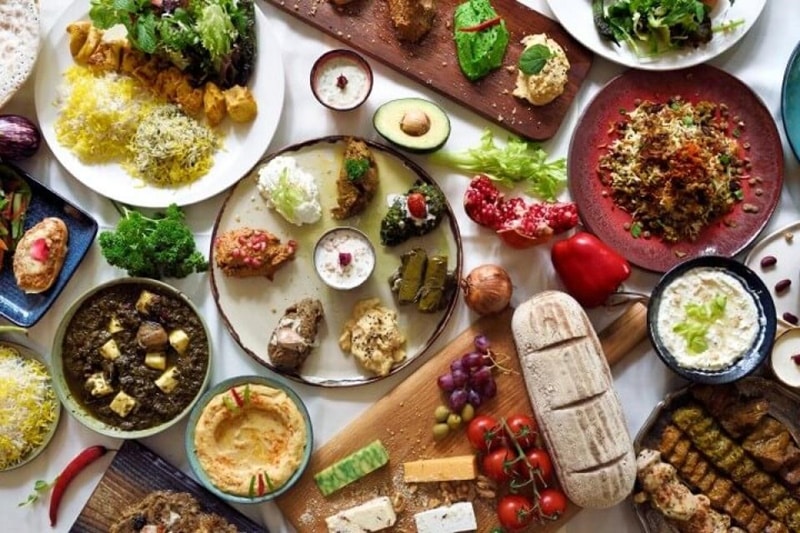 They have got a huge menu with kebabs, stews, and rice dishes. The Sampan is a cool restaurant that mixes Persian and Southeast Asian flavors as well.
The price of food in Singapore can be all over the place depending on what kind of food you're into and where you go to eat. When it comes to Persian food, you're looking at spending anywhere from SGD 20 to SGD 40 per person for a meal. But it really depends on the restaurant and what you end up ordering.
Then again, you can grab some genuine street food at hawker centers and food courts for like SGD 5 to SGD 10 per meal. But if you're feeling fancy, get yourself to a fine dining spot and be ready to drop SGD 100 or more per person.
Is Singapore safe for Iranians?
Singapore is usually thought to be a safe place for travelers, including Iranians. The government's got it covered when it comes to safety. They've got all these rules and regulations, plus police forces who know what they're doing, and cameras watching everything. But you still must be careful and take safety measures when you're on the go.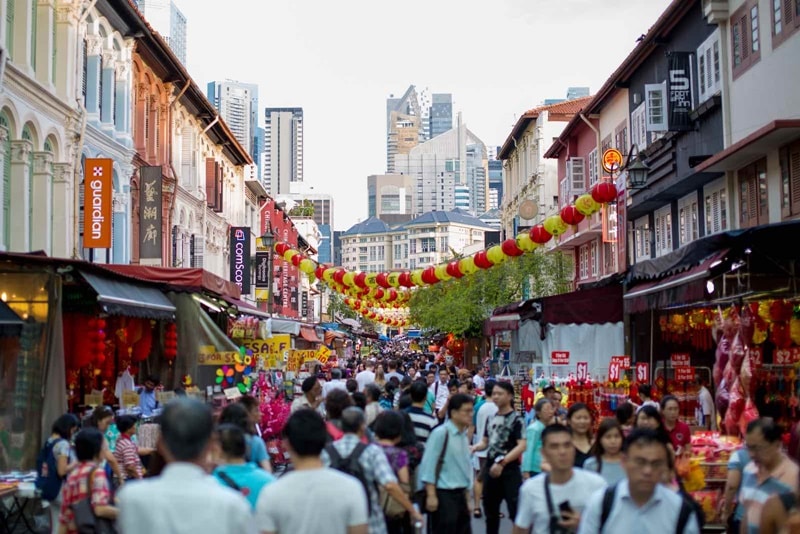 Such as, it's a good idea to not walk alone at night in places you don't know, keep your stuff safe, and stay alert to what's going on around you.
Tips for Iranians in Singapore
Singapore is a tremendous place with lots of different cultures and religions, so it's important to be respectful and appreciate them all. And if you're an Iranian in Singapore, check out these tips:
English is the official language of Singapore. It's pretty useful to have some basic English skills to chat with the locals.
Singapore is a super hip and well-put-together city-state with some pretty strict rules and laws. Make sure you don't litter, smoke only in the smoking zones, and avoid chewing gum in public spots.
It's crucial to dress right when you're out in public, especially if you're visiting holy spots like mosques and temples.
You don't really need to tip in Singapore since the service charge is already included in the bill. But hey, if you want to leave a tip, that's great too.
Also check Do's and Don'ts in Singapore from our travel guide.
Singapore is quite amazing for Iranian travelers. They got rich culture, authentic Persian food, and tons of interesting things to check out. If you plan well and have the right information, you can have a fantastic and safe trip. Also, don't forget to feed on some local dishes, hit up the must-see attractions, and show some love for the local culture and traditions. Hope you have a great time in Singapore!